It's no wonder that couples planning a destination wedding want to take advantage of the natural appeal of the Island's outdoor venues. Take a look at these exceptional wedding venues that embrace the natural beauty of Puerto Rico.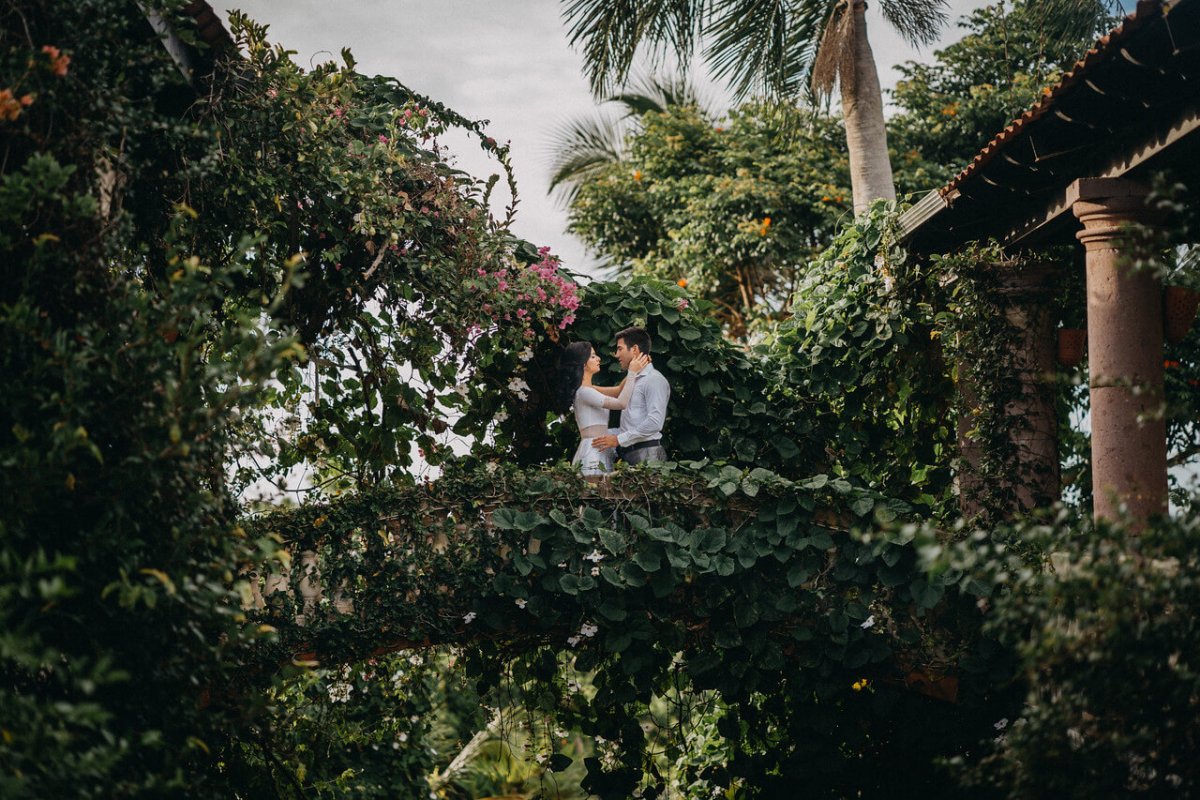 Hacienda Siesta Alegre
Imagine tying the knot in the foothills of the only tropical rainforest in the United States. Located on a working horse ranch in the Island's east region, Hacienda Siesta Alegre presents dramatic views of El Yunque rainforest and its own groves of citrus, banana, avocado, and breadfruit trees. Romantic details abound across this beguiling property, from the torches that light the way to the front door to the ivy-covered arches that punctuate the Spanish Colonial architecture.
With space to accommodate anywhere from 30 to 1,000 wedding guests, the hacienda also offers an inn with seven guest rooms and a charming outdoor pool.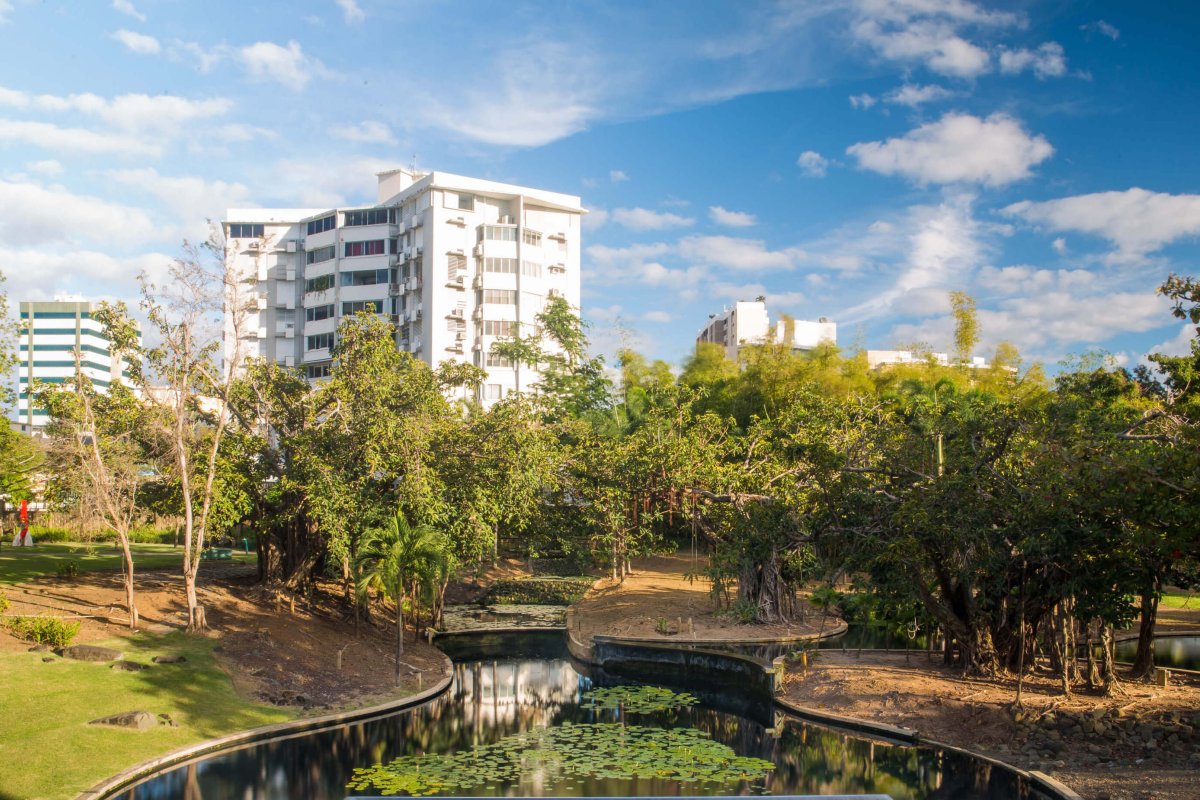 Museo de Arte de Puerto Rico
There's plenty of beauty to appreciate throughout the galleries of the Museo de Arte de Puerto Rico in San Juan's Santurce neighborhood, but the museum's Sculpture Botanical Garden is a masterpiece in its own right. Spanning 2.5 acres, this outdoor oasis is home to more than 26 species of trees and 106,000 plants that recreate natural habitats like a rainforest, a bamboo forest, and a prairie. At the center of it all, waterfalls empty into a serene koi pond where lily pads float lazily along the surface.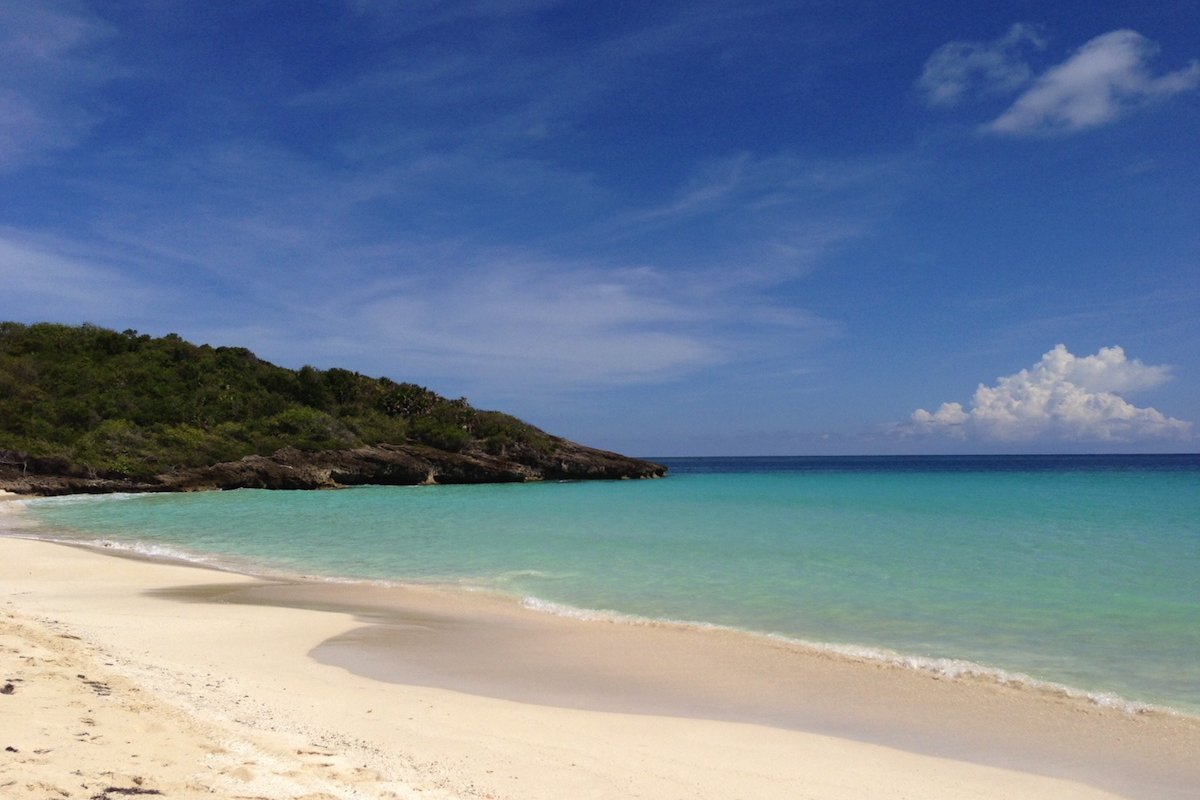 Hector's by the Sea
Unspoiled and laid-back, the rustic offshore island of Vieques will delight couples who want to get married amidst salty air, rustling palm trees, and white sand. The island boasts more than 40 outstanding beaches, often lauded as some of the most beautiful in the world. Set on the island's south shore, Hector's by the Sea will leave your wedding guests breathless as you exchange vows in front of sweeping views of the turquoise Caribbean Sea.  
Finca El Girasol
There's no need to hire a florist at Finca El Girasol, where your guests are sure to be dazzled as the sun shines down upon fifteen acres of golden-hued sunflowers. This family-owned and operated farm in Puerto Rico's southwestern coast is best known as a tourist attraction, but couples with a stylishly rustic sensibility can make wedding arrangements there as well.
The St. Regis Bahía Beach Resort
One of the Island's most upscale resorts, the The St. Regis Bahía Beach Resort is as dedicated to honoring Puerto Rico's environmental wonders as it is to providing impeccable service. The resort spans 483 acres at the foot of El Yunque rainforest. A lush maze of wildlife habitats, nature trails, and sandy coastline, the property holds the impressive distinction as the Caribbean's first and only Certified Gold Audubon Signature Sanctuary. Couples can say "I do" in their choice of well-maintained natural settings.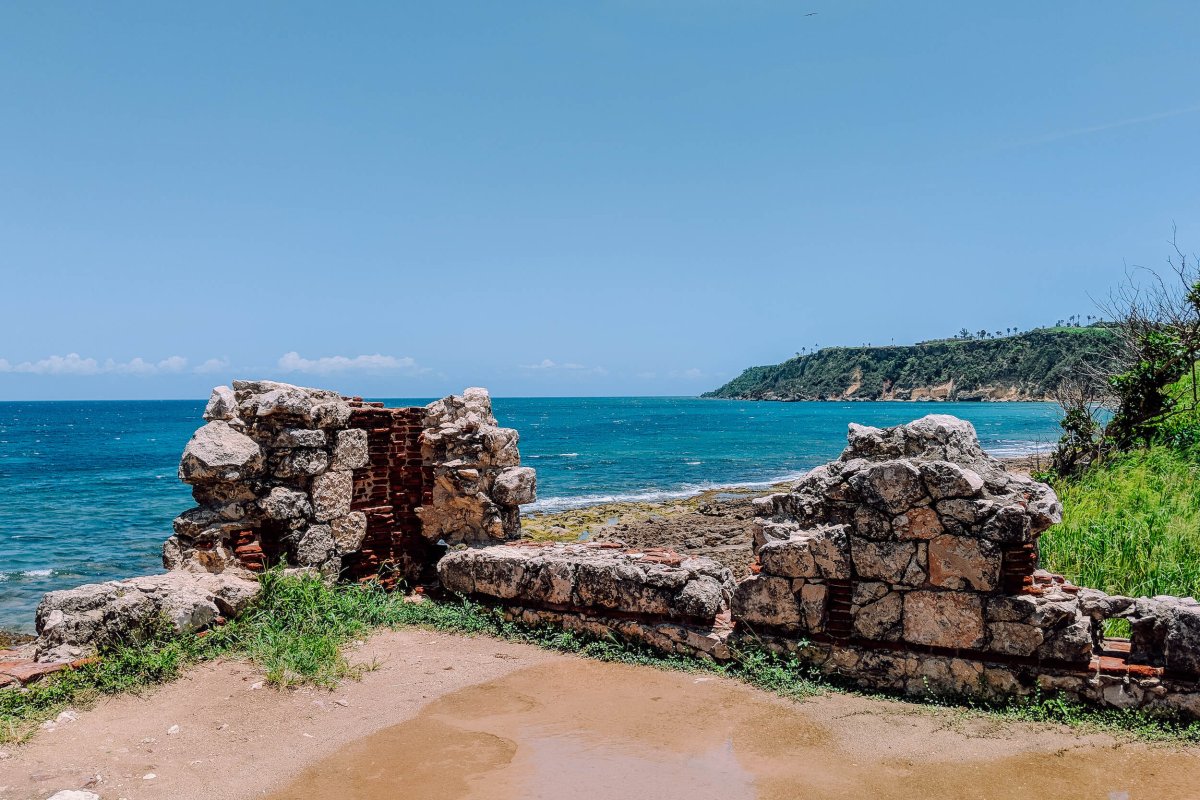 Lighthouse Ruins
Celebrate your union where nature intertwines with history. A Spanish-style lighthouse once resided on the site of Ruinas Faro Punta Borinquen — commonly known as The Ruins — until an earthquake destroyed the structure more than a century ago. Today, all that remains are broken brick walls, tropical trees, and ocean vistas. As the waves crash on a deserted stretch of beach just steps away, you can declare your commitment in front of an intimate group of your closest friends and family. Set in Aguadilla on the west coast of Puerto Rico, this eye-catching location is especially breathtaking at sunset.