Getting married in Puerto Rico doesn't mean you need to have a one-size-fits-all Caribbean wedding. On this diverse Island, there are many ways that couples can tailor their nuptials to their personalities and style. 
Here are some ideas for ensuring your special day is specially designed for you.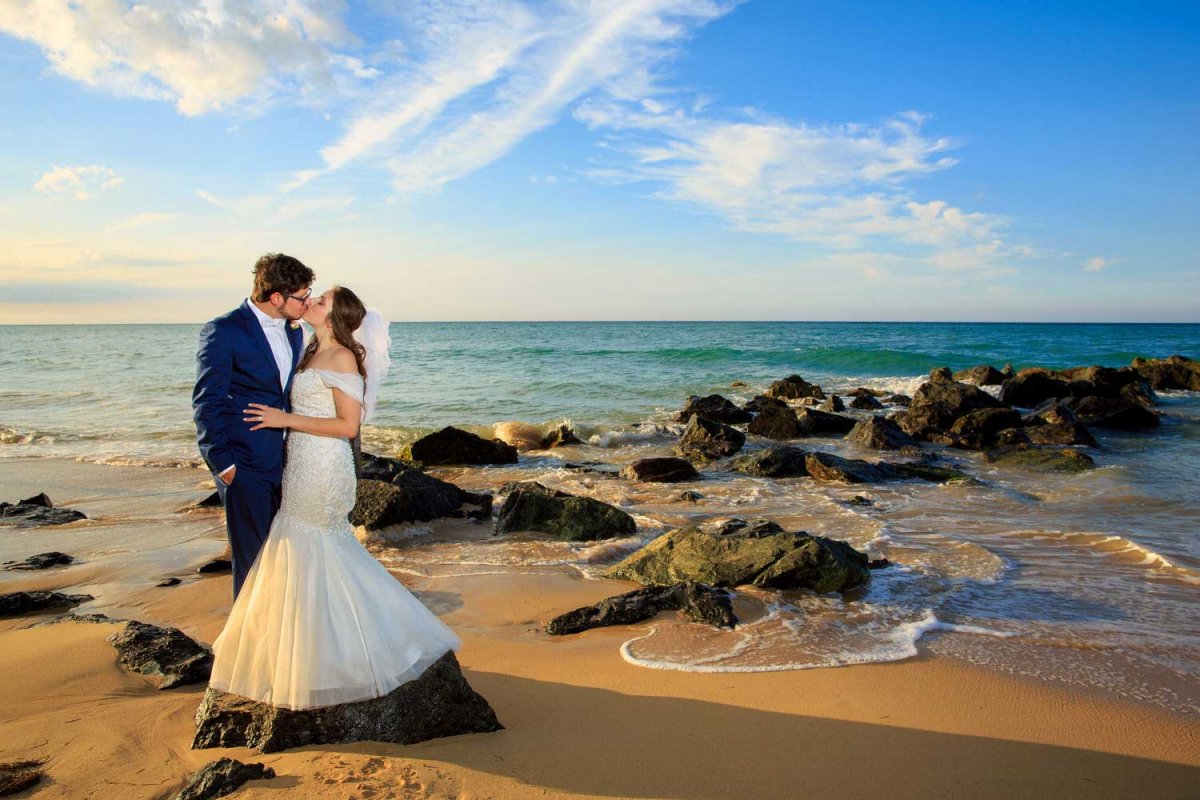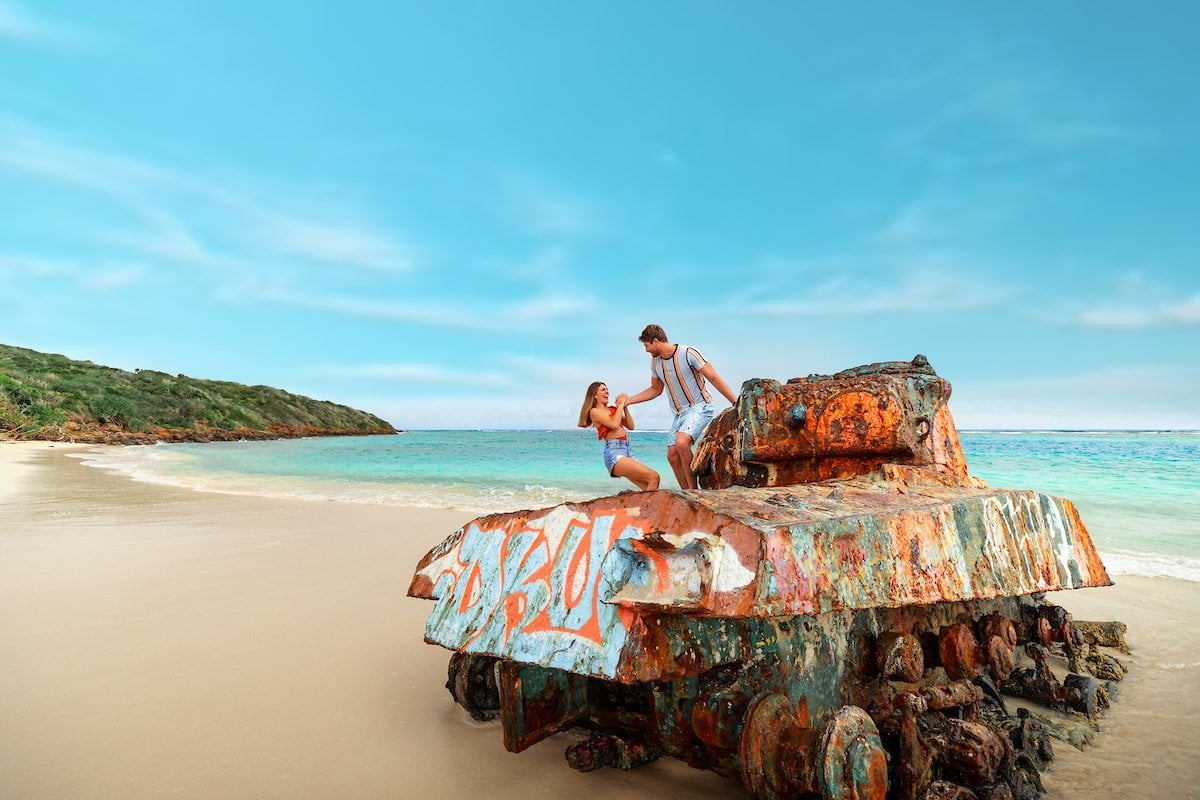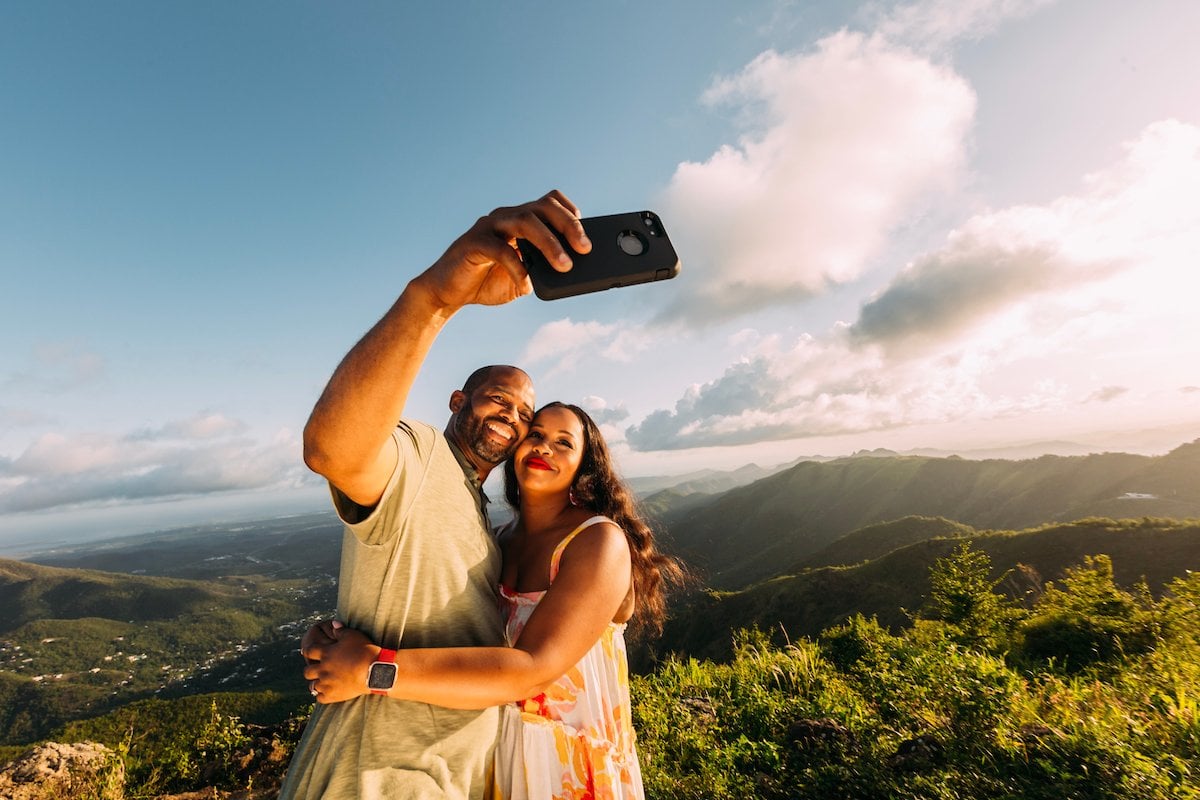 Couple Style:
Mountain Trekkers
If hiking up a trail or gliding through the air on a zipline is what you're looking for in a vacation, you can incorporate these and other adventurous activities into your wedding weekend by getting married in the mountains. 
El Yunque National Forest is the most famous mountain range on the Island and a unique wedding destination. You can book a photo session in the rainforest by a secluded waterfall and plan a hike for before or after the big day. Several popular wedding locales are near El Yunque, including Hacienda Siesta Alegre, St. Regis Bahia Beach Resort, and Hacienda Azucena. 
If you're feeling adventurous, escape into the Central Mountains. Tie the knot at a rustic hacienda that's also a full-service wedding venue, like Finca Quebrada Seca in Orocovis or Hacienda Dos Ríos in Utuado. From there you can go ziplining at Toro Verde Nature Adventure Park or book a guided expedition along the Tanamá River.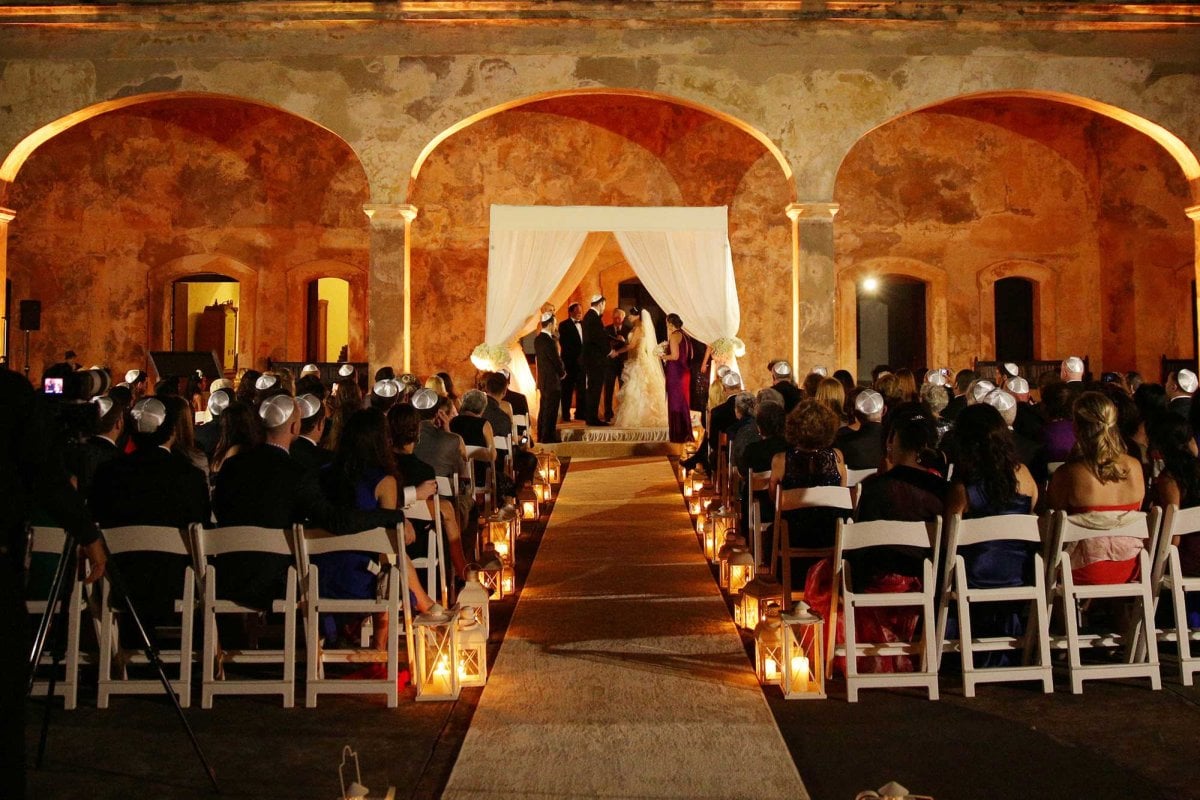 Couple Style:
Honoring Traditions
If your heart is set on a traditional wedding ceremony, Puerto Rico offers a wide range of venues and officiants well-versed in a variety of wedding protocols.
If you're having a religious ceremony, there are beautiful and historic Catholic and Protestant churches, as well as Jewish synagogues in San Juan that will perform weddings in English or Spanish. 
Non-religious ceremonies are usually held by a judge or nondenominational minister registered in Puerto Rico. Some wedding planners and wedding venues include the services of an officiant in their wedding packages.
One thing to keep in mind when planning a traditional wedding in Puerto Rico is the weather. Since it's summer year-round on the Island, choose a wardrobe that will allow you to be comfortable in hot weather. Also, make sure that if you opt for an outdoor venue that the cake can withstand the temperature.
You can also collaborate with the officiant or wedding planner to add Boricua flourishes to your traditional wedding ceremony, such as incorporating a reading from a local author or adding Puerto Rican music during the reception.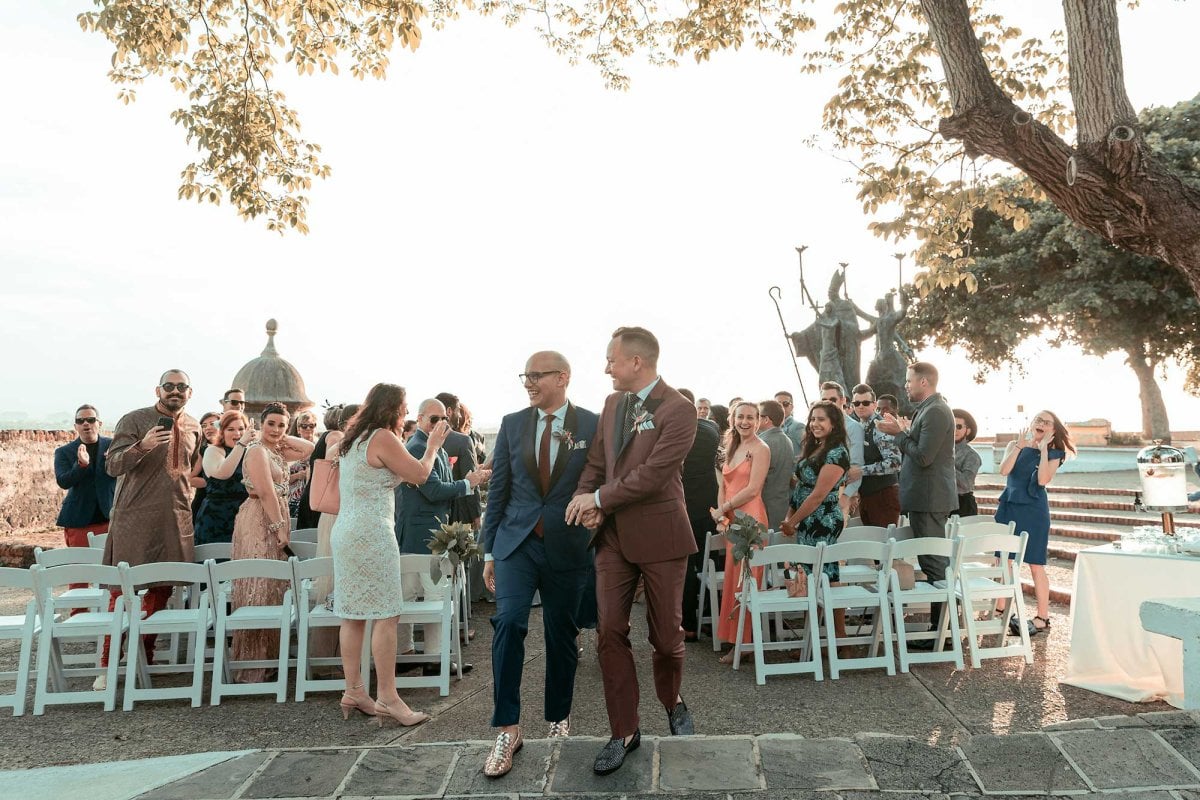 Couple Style:
LGBTQ+ 
Since Puerto Rico legalized gay marriage in 2015, the Island has become a popular wedding destination for LGBTQ+ couples in the Caribbean. Most hotels and venues are gay-friendly and will be thrilled to help you plan the wedding of your dreams. Wedding planning companies offer gay wedding packages and ensure all their vendors and partners are supportive and inclusive. 
If you'd rather plan your wedding without a wedding planner, you will find many local photographers, officiants, and venues that specifically advertise LGBTQ+ wedding services. Coquí del Mar Guest House and LGBT Weddings offer directories of gay-friendly vendors in different regions of the Island. Tourism hubs such as San Juan, Rincón, and Cabo Rojo will also have a variety of LGBTQ+ entertainment options, events, and queer-owned companies you can work with.
Couple Style:
Escape Artists
Puerto Rico has become a premier destination for elopements and microweddings. Many hotels and wedding venues around the Island offer customizable elopement packages. Local wedding planners also have elopement and mini-wedding packages. They can help you coordinate everything from the photographer, venue, and officiant to the paperwork required for getting legally married in Puerto Rico. 
In San Juan, you can opt for a unique wedding venue, such as one of the Spanish forts in Old San Juan, Plazuela de la Rogativa overlooking the San Juan Bay, or the gardens at Museo Casa Blanca. You can also have your elopement right on the beach, which is particularly popular in the Western region of the Island.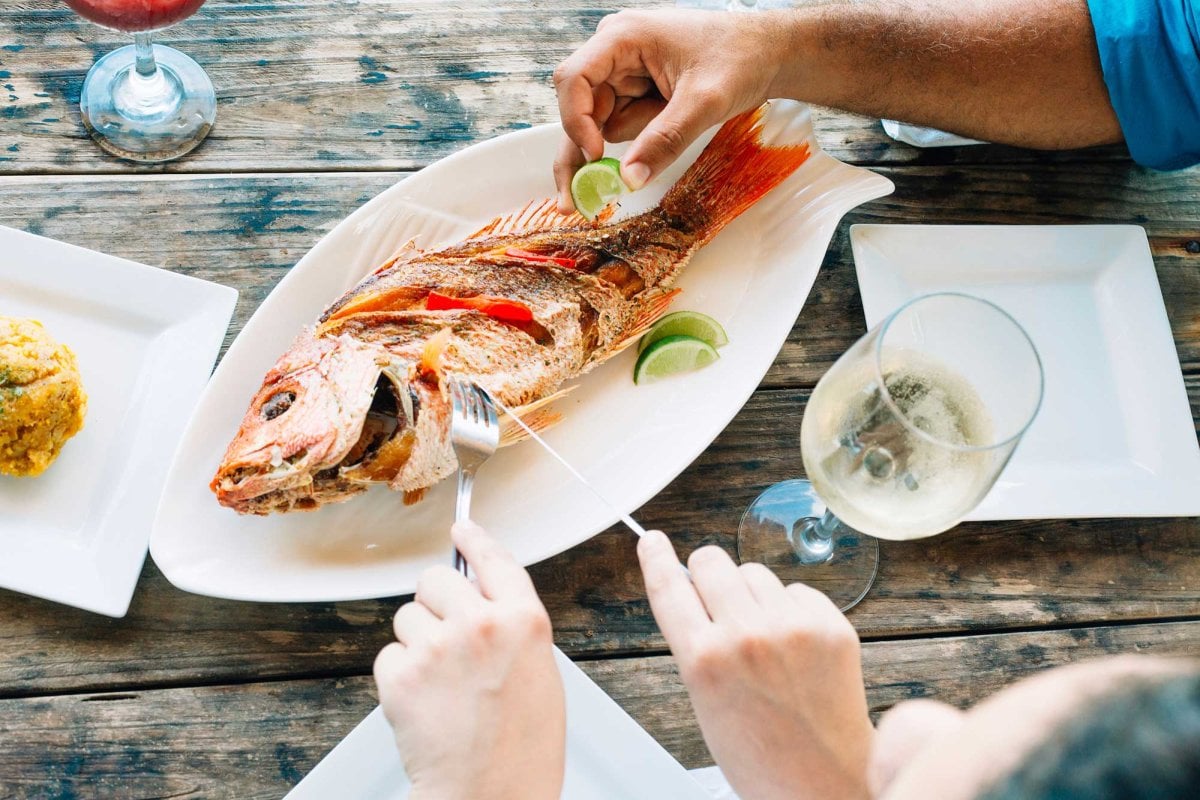 Couple Style:
Foodies
If you want the food to be the centerpiece of your wedding weekend, there are many ways to make that happen in Puerto Rico. San Juan is the food capital of the Island, with innovative restaurants, high-end cocktail bars, and classic criollo cuisine around every corner.
Hold your rehearsal dinner at one of San Juan's finest restaurants, like Santaella, Casita Miramar, or Cocina Abierta, which have space for groups and outstanding menu options. Since a destination wedding is often a multi-day event, you can include a walking food tour, pub crawl, rum distillery tour, and other food-centric activities into your itinerary.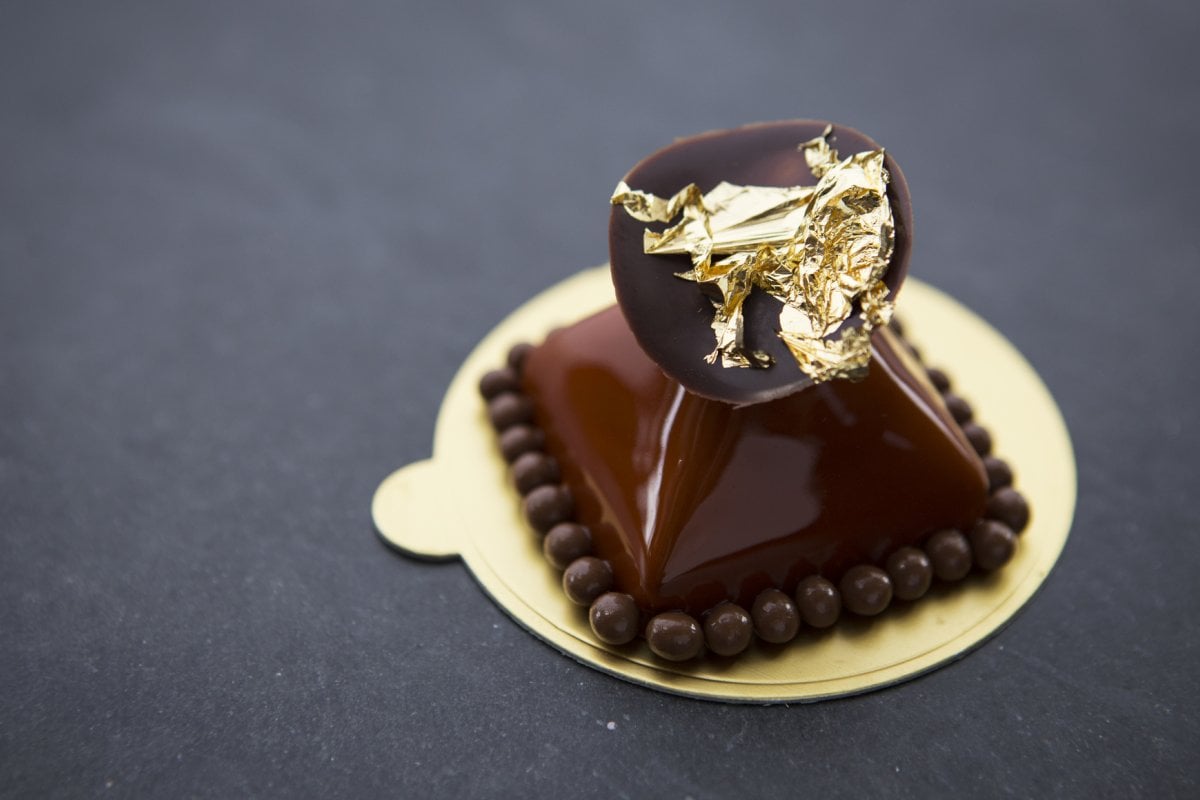 Serious foodie couples can pick their venue based on the chef. Juan Jose Cuevas, the executive chef at the Condado Vanderbilt Hotel's 1919 Restaurant, is a Michelin-rated chef who incorporates locally sourced ingredients with masterful execution of each dish.
Another notable chef is Mario Pagán. Aside from owning three restaurants in San Juan, he is the executive chef at Melao by Mario Pagán at the Dorado Beach Resort and Sage Steak Loft at the O:live Boutique Hotel in San Juan.
All three of these hotels offer wedding packages.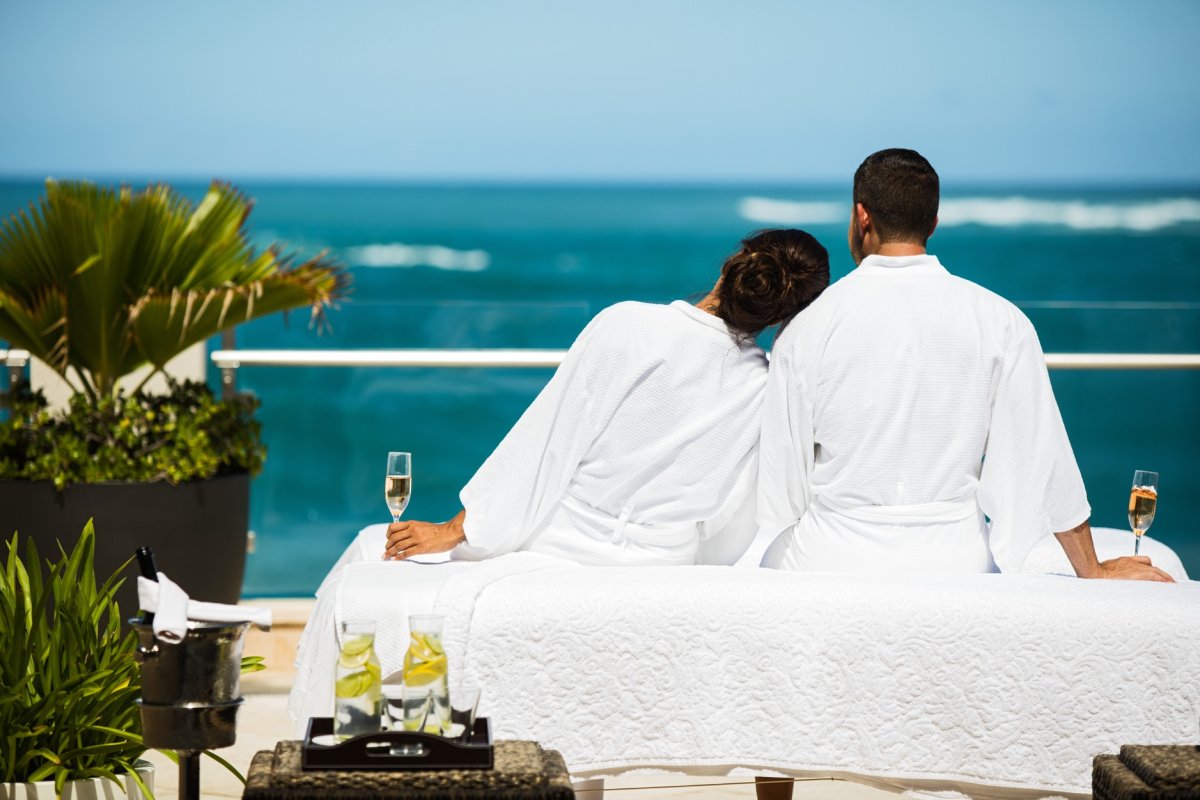 Couple Style:
Rest & Relaxation
Wedding planning can be stressful, especially from a distance. If all you want to do when you finally get to the Island is unwind, you've come to the right place. Many hotels offer luxurious spa wedding packages, so you can reach the altar refreshed and relaxed.
At La Concha Renaissance Resort in San Juan, the "Couple's Getaway" package is designed as a wellness retreat before your big day. At the luxurious Dorado Beach, A Ritz-Carlton Reserve, you can book a treatment at their famous Spa Botánico and even get married in the spa's garden under a giant ficus tree. Fairmont El San Juan Hotel's Well & Being Spa offers relaxing and holistic wedding packages for both brides and grooms that can include facials, massages, and champagne.
View Places Mentioned on a Map
Tags
Weddings