If you're looking to "wow" your guests with a one-of-a-kind wedding ceremony, Puerto Rico has some of the most unique and iconic venues in the Caribbean. From historic forts to a world-class art museum, discover the perfect place to celebrate your big day.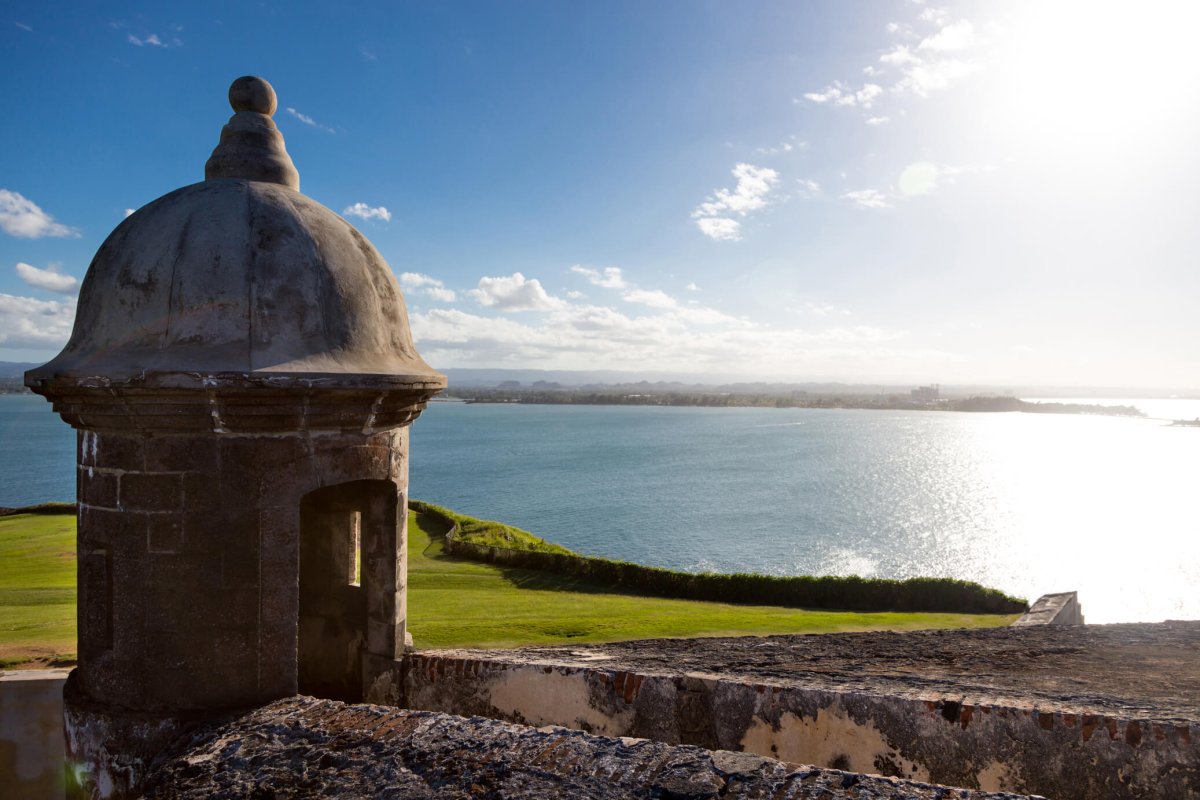 El Morro and Castillo San Cristóbal
Two forts in Old San Juan offer ideal backdrops for saying "I do." Overlooking San Juan Bay, Castillo San Felipe del Morro and Castillo San Cristóbal were built 400 years ago to protect the city from enemy attacks. Today, these fortifications are two of San Juan's most popular tourist attractions that also offer unexpected yet stunning settings for weddings.
Before printing your invitations, be sure to receive permission to hold your ceremony at these historic sites. Depending on your exact wedding location, different permits may be required from the National Park Service, the government of Puerto Rico, or the municipality of San Juan.
Casa Herdz
Sunsets on Puerto Rico's western shore transform the sky into a wondrous palette of pinks and oranges that leave onlookers speechless. Take advantage of these magnificent colors and vistas by hosting your wedding at Casa Herdz in Aguadilla. This multi-million-dollar, ultra-modern villa on the northeast coast will impress your wedding guests with features like a chic infinity pool, private beach access, waterfront patios, and uninterrupted views of the Atlantic Ocean.
While Casa Herdz can accommodate up to 150 guests for events, 16 can sleep on site, and enjoy the screening room, game room, gym, and other luxurious amenities.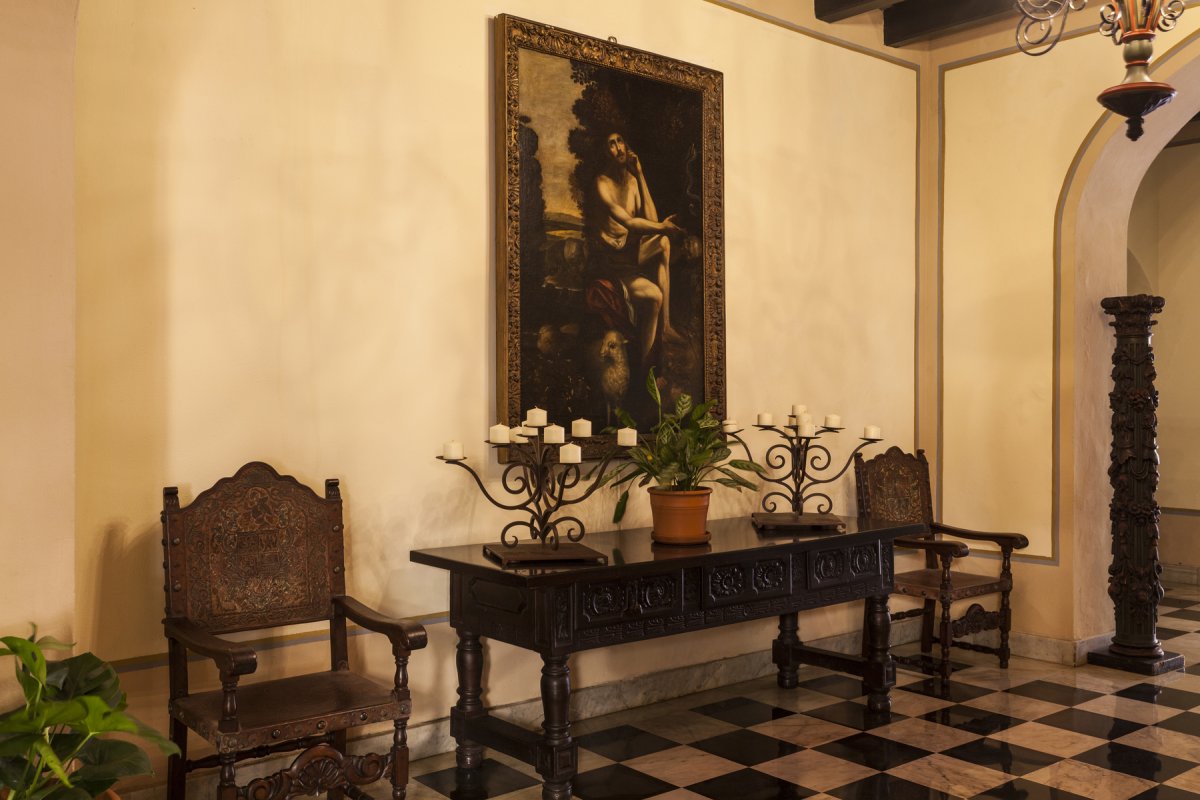 Hotel El Convento
Formerly a convent dating back more than 350 years, Hotel El Convento's Spanish architecture and manicured greenery set a romantic tone as soon as guests arrive for your wedding. Inside, your loved ones can watch you exchange vows amidst stately marble floors, 50-foot vaulted ceilings and intricate stained-glass windows.
Hotel El Convento sits in the heart of Old San Juan, so once you've said "I do", you and your guests can venture into the city for a dose of the urban culture and high-energy nightlife. After all, your big day is supposed to be a celebration!
La Placita in Santurce
A bustling farmers' market by day and high-energy party by night, La Placita in Santurce is one of the island's most iconic hangouts. And with its vibrant culture and historic architecture, it also provides a festive locale for wedding ceremonies.
Since La Placita is a public space, you'll need to secure a municipal permit if you want to get married here. This highly trafficked setting is part of the reason weddings there are so fantastic: as your invited guests watch you exchange vows, strangers are likely to gather and share in your special moment. After the ceremony, sit down to a celebratory dinner at one of the chef-driven restaurants that surround the plaza before dancing the evening away with San Juan's trendiest residents and visitors.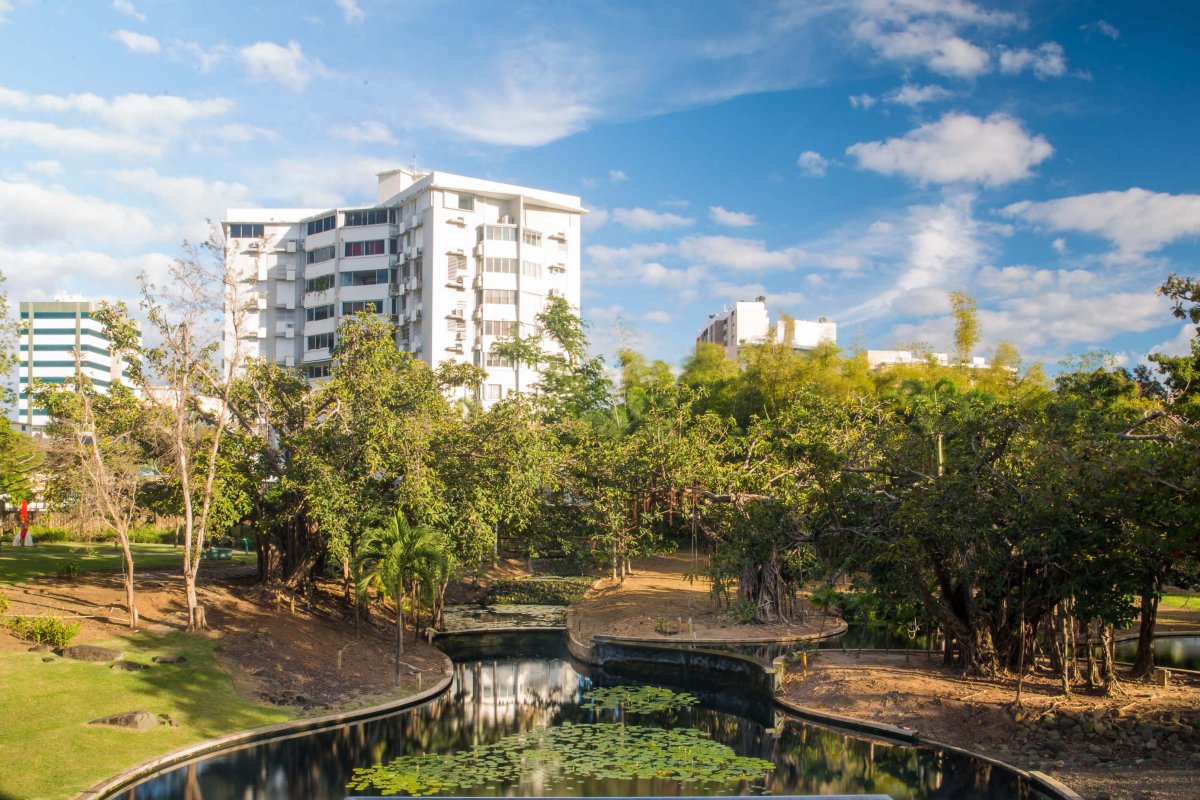 Museo de Arte de Puerto Rico
The Museo de Arte de Puerto Rico in Santurce includes a collection of more than 1,000 works by Puerto Rican artists, and the museum's outdoor Sculpture Botanical Garden is one of the city's most serene places to tie the knot.
Flanked by more than 106,000 plants and fourteen sculptures, the centerpiece of this al fresco event space is a stunning koi pond laden lily pads and stirred by waterfalls. Behind the pond, a canopy of towering trees creates a botanically-inspired backdrop that will make your wedding attendees swoon.
View Places Mentioned on a Map
Tags
Weddings