Marriage is a more than a journey, it's an adventure, and there's no better way to start yours together than with an adrenaline-pumping honeymoon in Puerto Rico. From catching waves to jumping out of planes, the islands of Puerto Rico are a paradise for daring newlyweds.
Jump out of a Plane in Arecibo
"Taking the plunge" is more than just a metaphor in Puerto Rico, where you can begin your married life by jumping out of an airplane from 10,500 feet. Couples can arrange a flight with Xtreme Divers in Arecibo, a picturesque town on the island's north coast. For newbies, the company offers tandem jumps with a licensed expert, while more experienced divers can make the leap solo. Either way, you'll free fall at 120 miles per hour before pulling the rip cord and floating safely down to earth. After conquering the sky, there's no challenge you won't be able to face together as a couple.
Hang Ten in Rincon
A quintessential beach town on Puerto Rico's west coast, Rincon is known by surfers around the world for its laid-back appeal and killer waves (particularly during the winter months). If you want to spend your honeymoon having fun in the sun and hanging ten, a session at Rincon Surf School is the perfect way to start. Expert staff will take you and your love to the beach with the best breaks to match your skill level, whether that means hitting a popular hot spot or a hidden, off-the-beaten-path gem where you're likely have the waves all to yourselves. At the end of the day, there's nothing more romantic than watching the sunset over the ocean with your toes in the sand and your new spouse by your side.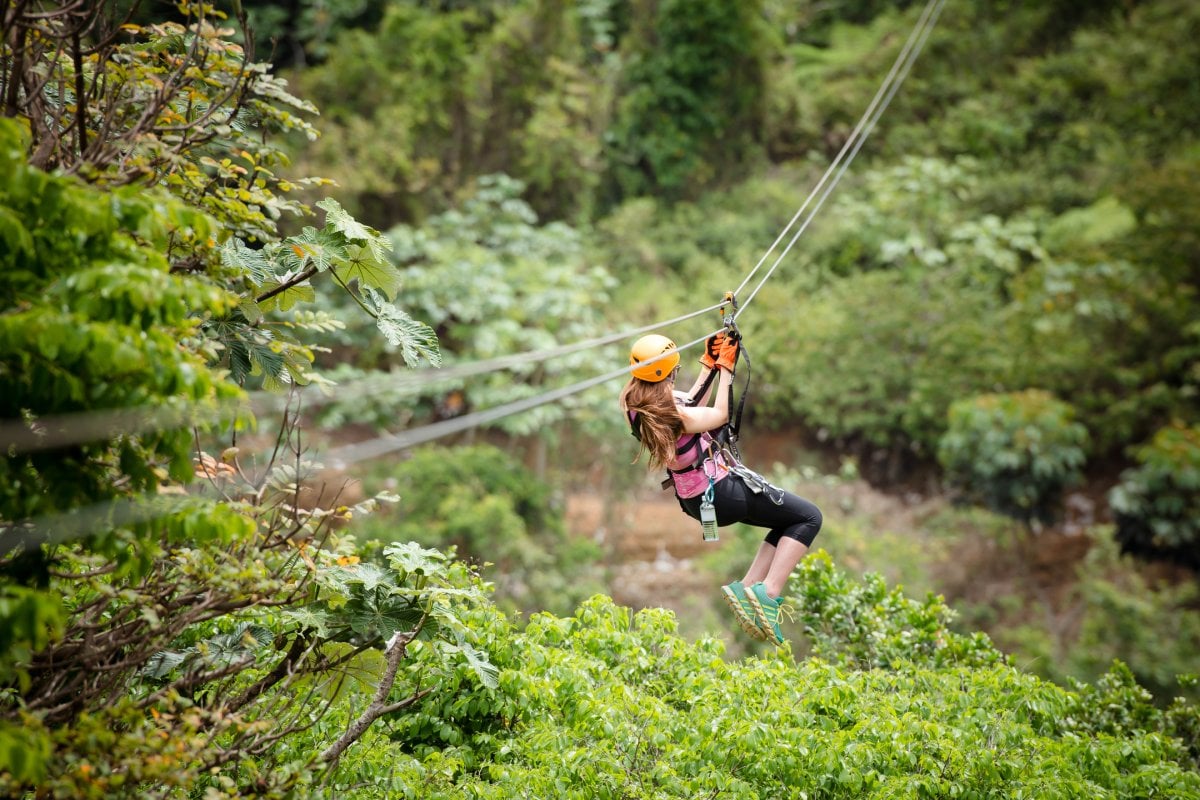 Fly Through the Air at 95 Miles Per Hour
Puerto Rico boasts the second-longest zip line in the world, which offers an exhilarating adrenaline rush for newlyweds. Brave couples can head to Toro Verde Adventure Park in Orocovis to conquer "The Monster", a 1.5-mile zip line where you and your new spouse will soar as high as your hearts did when you first met. You are sure to feel like heroes as you make the flight Superman style against a gorgeous backdrop of towering mountains, lush flora and bright blue skies. Elsewhere in the park, you can bond over active experiences like rappelling and navigating footbridges suspended over deep ravines.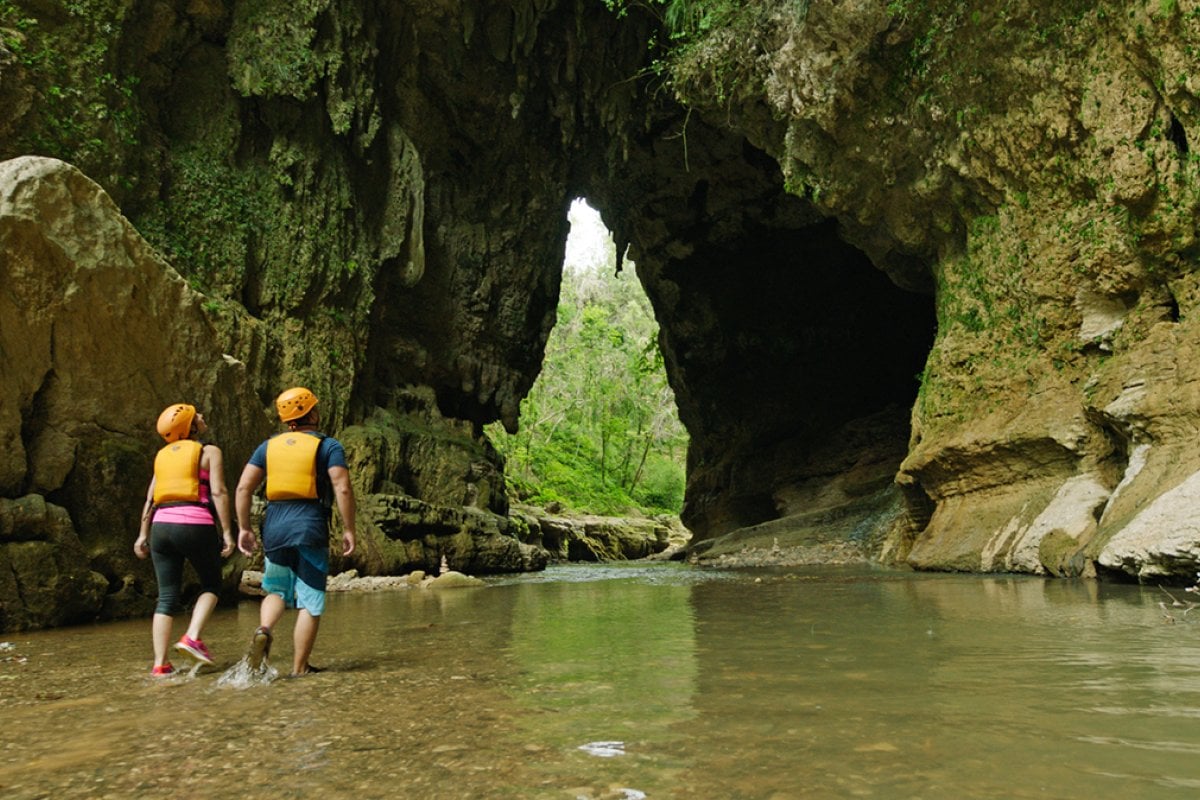 Bodyraft Along the Tanama River
For an exciting outing that combines hiking, caving, rappelling and water sports, spend the day on the Tanama River. Adventure company Explora PR leads an exclusive Bodyrafting excursion, where you'll travel down the river using just your life jacket to stay afloat. The guided group trip begins with a hike through the dense woods and continues with a rappel down to the water. From there, you'll coast together through towering canyons and overhangs marked by stalactites and other striking formations. Along the way, your tour leader will identify local plant and animal life, giving you and your love a new appreciation for Puerto Rico's natural treasures.
Dive The Wall at La Parguera
If you're keeping your head above water, you're only experiencing half of what makes Puerto Rico such a popular honeymoon destination. The island is surrounded by coral reefs and natural formations that make for stellar snorkeling and scuba diving. In fact, one of the world's most coveted dive locations is set off the coast of La Parguera in Lajas on the south shore, where a continental shelf drops vertically from 60 to 130 feet. This dramatic underwater terrain means that the area features more than 30 dive sites where crystal-clear visibility makes it easy to spot moray eels, stingrays and a rainbow of spectacular sea life.