When it's time to reward a group of VIPs to a tropical getaway, Puerto Rico offers an unbelievable mix of options, including Five Diamond resorts with lavish amenities, yacht trips, white-sand beaches, and chef-driven fine dining experiences.
Here's one possibility for an incentive group trip, but the expert team at Discover Puerto Rico can also help you craft specialized itineraries customized to your needs.
Day 1: Arrival
Transport your group from the airport to the hotel by limousine. It's not a long drive from SJU to Río Grande, where they'll check into the St. Regis Bahía Beach Resort, a lavish retreat that offers luxurious seclusion surrounded by nature preserves, golf courses, and stunning Caribbean views. Leisurely exploration of the hotel's grounds will offer relaxation after the day's travel.
Guests can peruse the resort's library, lounge by the pool, wander down to the secluded beach, or find a spot at the bar. They can bide their time until dinner at Paros, a contemporary take on a classic Greek taverna, including simple-yet-delicious seafood preparations. There is a dress code for dinner, so ensure guests aren't coming straight from the pool before they sit down to enjoy their meal.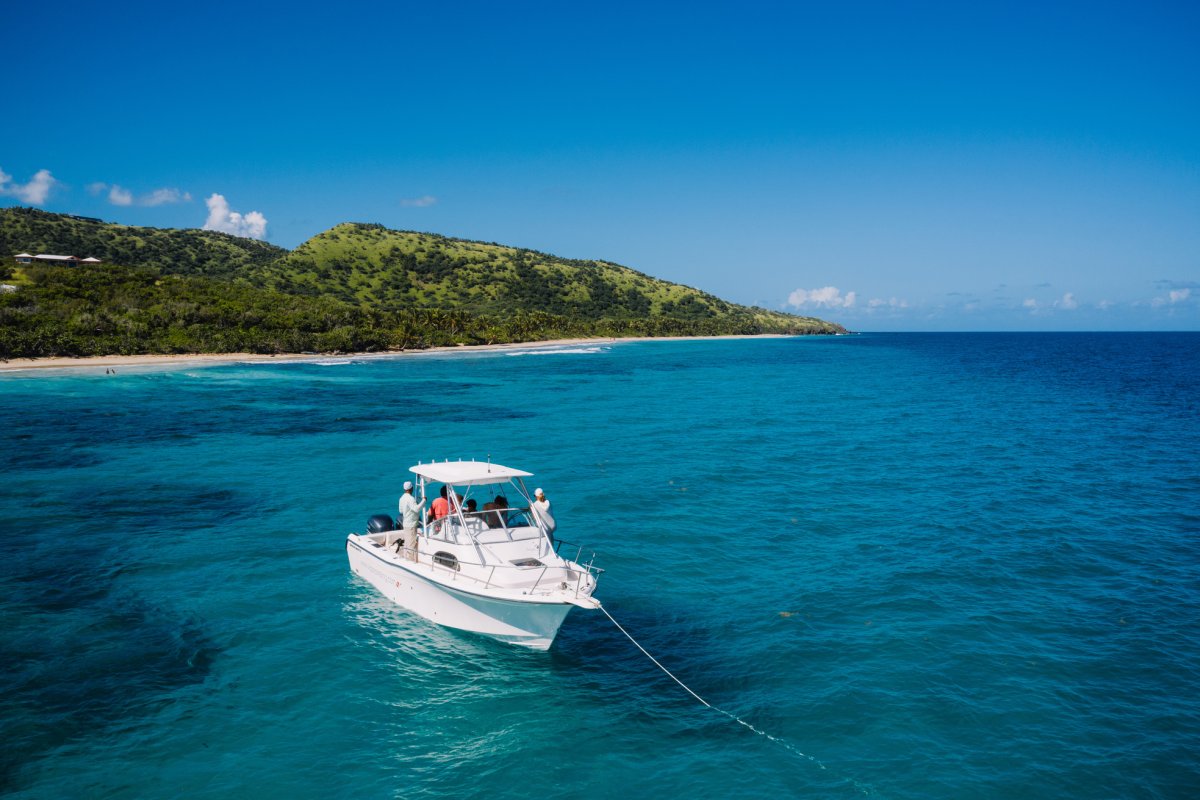 Day 2: Island Adventures
After an early breakfast, get your group to the Villa Marina heliport in Fajardo for a flight out to the nearby island of Culebra. This charming island 17 miles off the coast of the Puerto Rico mainland is home to amazing stops like Flamenco Beach, frequently listed among the best beaches in the world. There are also colorful reefs teeming with marine life that can be enjoyed on snorkeling or diving excursions. Your group can board a privately chartered boat from companies like Sail Getaways or East Island Excursions to spend a day enjoying the tranquil waters around the island. Take your group to a remote beach, explore nearby reefs, cays, islets, and more. Afterward, grab a casual, oceanfront dinner on the island before a return flight back to Fajardo to rest before another active day.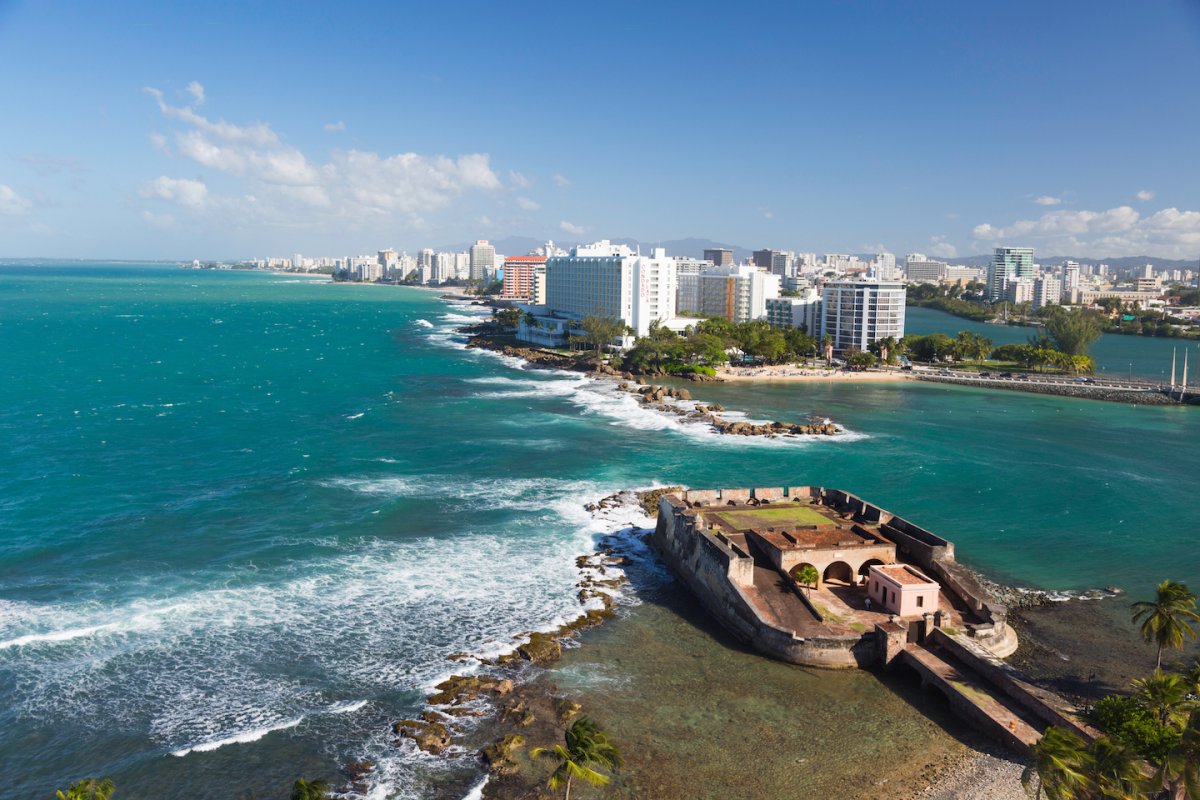 Day 3: A Day in San Juan
Take your group for a day of exploring the historic city of San Juan. A private motor coach can pick you up from the hotel to enjoy a variety of possible activities, based on your group's interests. Those interested in history will enjoy iconic locations such as the 500-year-old fortress San Felipe del Morro (known as "El Morro"), which has breathtaking ocean views from its massive walls, or Cathedral Basilica of Saint John the Baptist (known as "la Catedral"), the second oldest cathedral in the Americas, which includes the tomb of Spanish explorer Juan Ponce de León.
Culture buffs can spend time exploring the Museo de Arte de Puerto Rico (the Puerto Rico Museum of Art) and the Museo de Arte Contemporáneo, which are within walking distance of one another in the Santurce area. Shoppers will find interesting finds along Del Cristo and Fortaleza streets in Old San Juan, at larger shopping centers like Plaza Las Américas, the largest mall in the Caribbean, or trendy, local boutiques in Santurce. For dinner, enjoy fine dining in San Juan at Cocina Abierta in Condado district or the award-winning José Enrique Restaurant in Santurce before making the trip back to the hotel.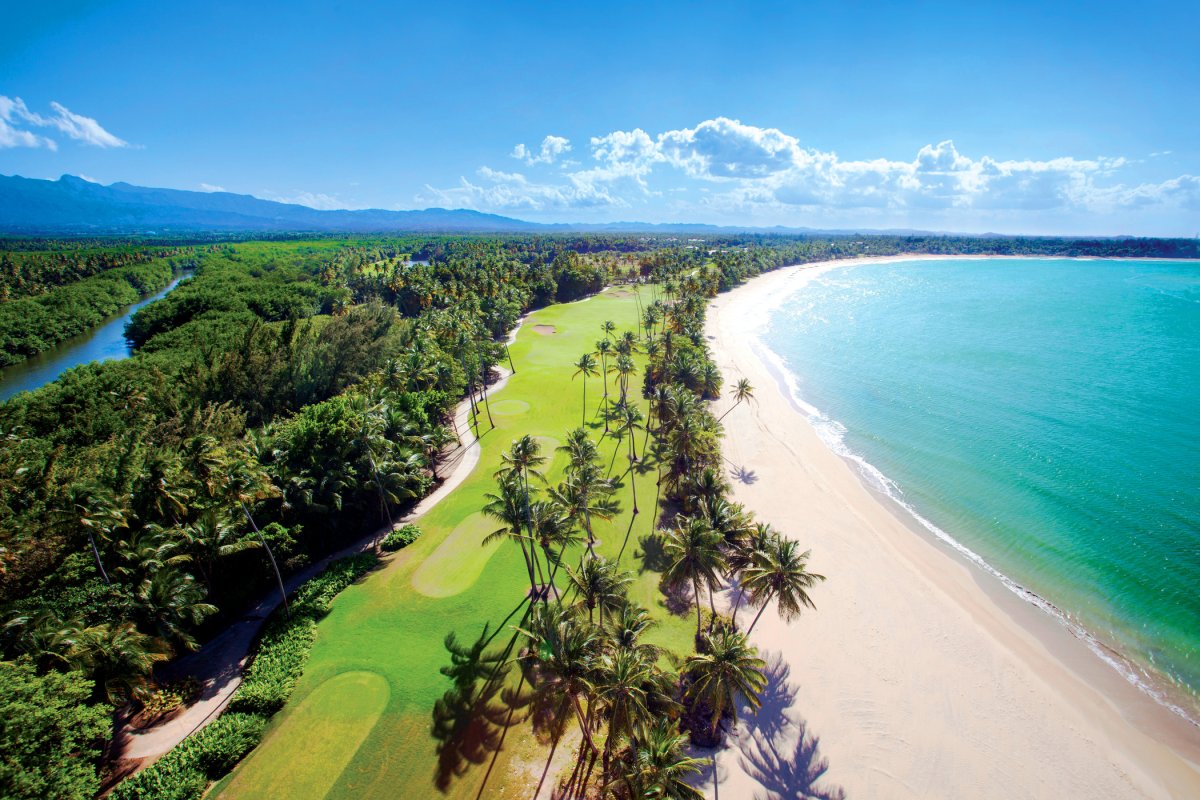 Day 4: Relax and Enjoy
After an active couple of days, let everyone relax and enjoy the resort before they depart. Guests might while away a day with a mix of pool time and spa treatments, a round of golf, or some time on the beach. Whenever they leave, they'll be going home with some amazing memories of their time in Puerto Rico.