Infuse your event with sizzling Caribbean character—the Boricua way!
The people of Puerto Rico are proud, passionate, and eager to welcome you to their Island. Our team at Discover Puerto Rico can help you immerse your group in the local culture with activities that seamlessly blend work and fun.
Serenade your delegates with traditional plena music. Grab their imaginations with a colorful vejigantes performance. Work with our many seasoned caterers to serve up a traditional Puerto Rican menu, complete with spit-roasted pork, plantains, and a true Island original—fresh piña coladas. Or, go bar and restaurant hopping in the cobblestone streets of Old San Juan or in our charming small towns around the Island, a popular activity known as chinchorreo.
Think outside the boardroom and discover venues that span more than 500 years of history (and character). Meet at a colonial hacienda, Gilded Age casino, modern beachfront resort, or even a private island—just a few of the only-in-Puerto Rico venues available to you. And for a send-off your attendees will never forget, stage a moonlit cocktail reception at a 16th-century Spanish fort, with the Bay of San Juan glittering in the background.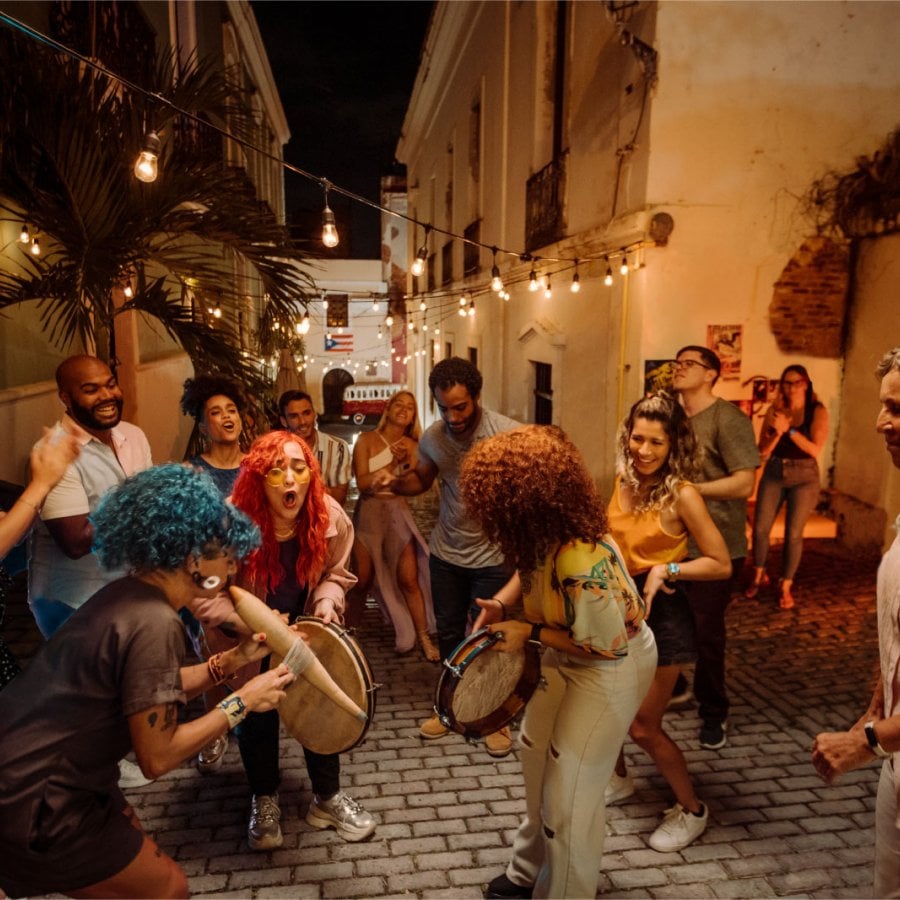 Make Your Meeting Boricua
Boricua [boh-ree-kwah] is more than a word to identify a person from Puerto Rico. It's a way of life that means finding inspiration wherever you look and sharing it with whomever you meet. Discover how to infuse the passion, beauty, and flavors of Puerto Rico into your next meeting. 
Start Planning Your Event
Submit RFP
Send details to Discover Puerto Rico's Sales Team to get started.