Teambuilding in Puerto Rico
Nothing brings a team together like travel (and a little friendly competition).
There's no better place than Puerto Rico to mix business and pleasure. Discover Puerto Rico has several on-island destination management companies that can help you customize a truly unforgettable group experience. Let these team-building ideas spark your – and your attendees' – imagination.
Our Destination Support Services team can also connect you with local motivational speakers and resources to add some local flair to your activities.
The Great Outdoors
From the ever-inviting Caribbean Sea to our subtropical forests, Puerto Rico is a natural playground. Whether your group is kicking back or competing in a team tourney, here are a few outdoor offsites they'll love: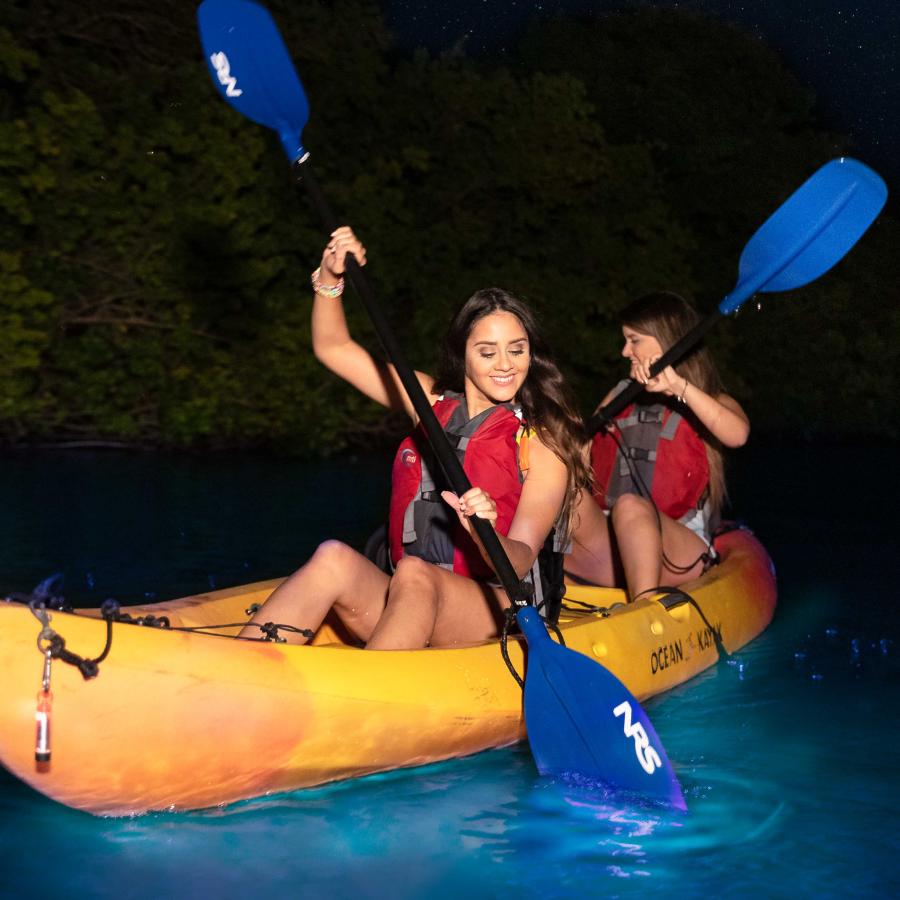 Bioluminescent Bay Tours
Light up their night with a boat or kayak tour of our amazing bio bays, three of only five in the world.
Catamaran to Icacos
Charter a cruise to the picture-perfect tropical island of Icacos, an idyllic destination for beach-based team activities of all kinds.
Head for the mountains southwest of San Juan to this adventure park and teambuilding center, where groups can work together to rappel and rock climb, navigate aerial courses, and fly through the air on the longest zipline in the Americas.
Take your team into a castaway experience with where your group will learn to work together to solve problems on a deserted island. Hike on the beach or build a shelter for you and your team… but dare to try something different. Some of the locations include Piñones Beach Reserve, Dorado, Isla Verde, Ocean Park, and Old San Juan.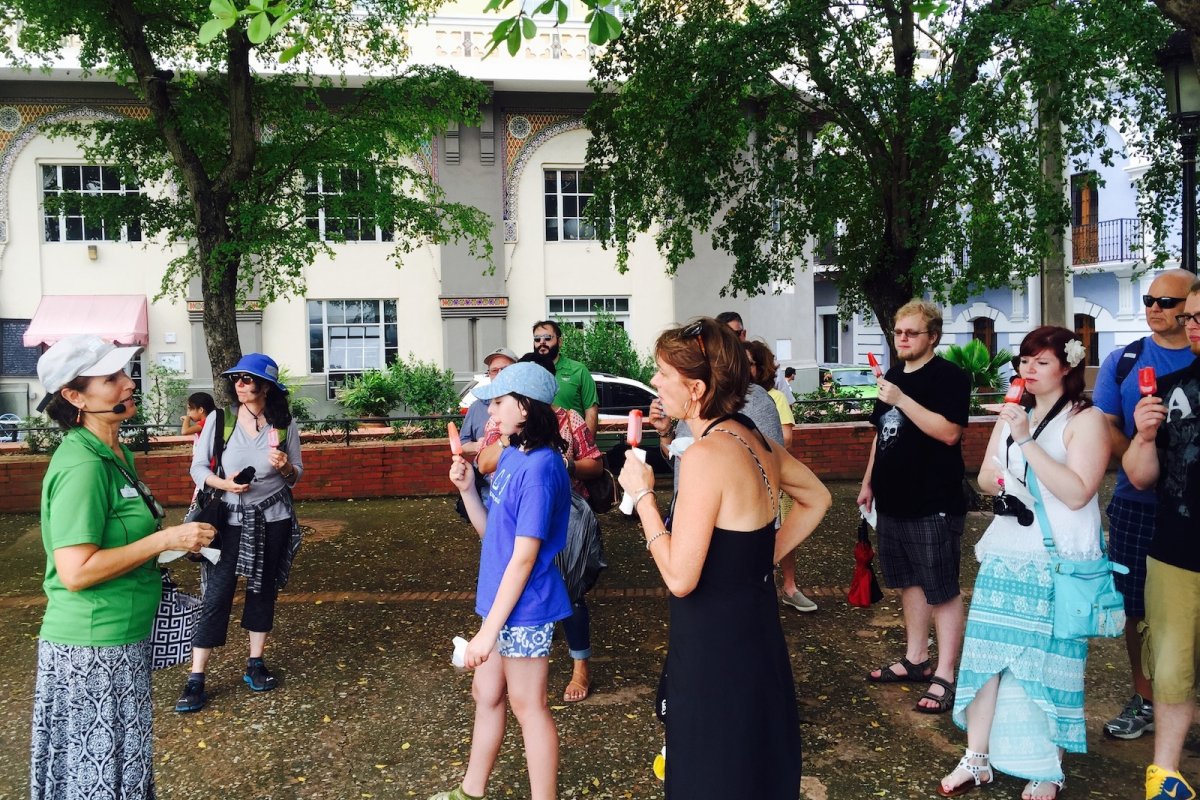 City Adventures
The cobblestoned streets of Old San Juan are great for exploring a variety of tours. Visit art galleries, learn about the 500-year history of Puerto Rico at our fascinating historic sites, or take a culinary-and-cocktail walk with tour companies like Spoon Food Tours and Flavors of San Juan.
Problem-Solving
Up for a challenge? Puerto Rico's numerous escape rooms, such as Escape Room Puerto Rico in the heart of Old San Juan, will let your attendees put their heads together in order to break free (and have a blast).
Giving Back
With hurricane recovery efforts still ongoing in some parts of the Island, groups have a unique opportunity to be part of Puerto Rico's renaissance. Organizations like Para La Naturaleza and Explora PR offer voluntourism programs that range from tree-planting to coastal cleanup, some paired with fun adventures like cave spelunking.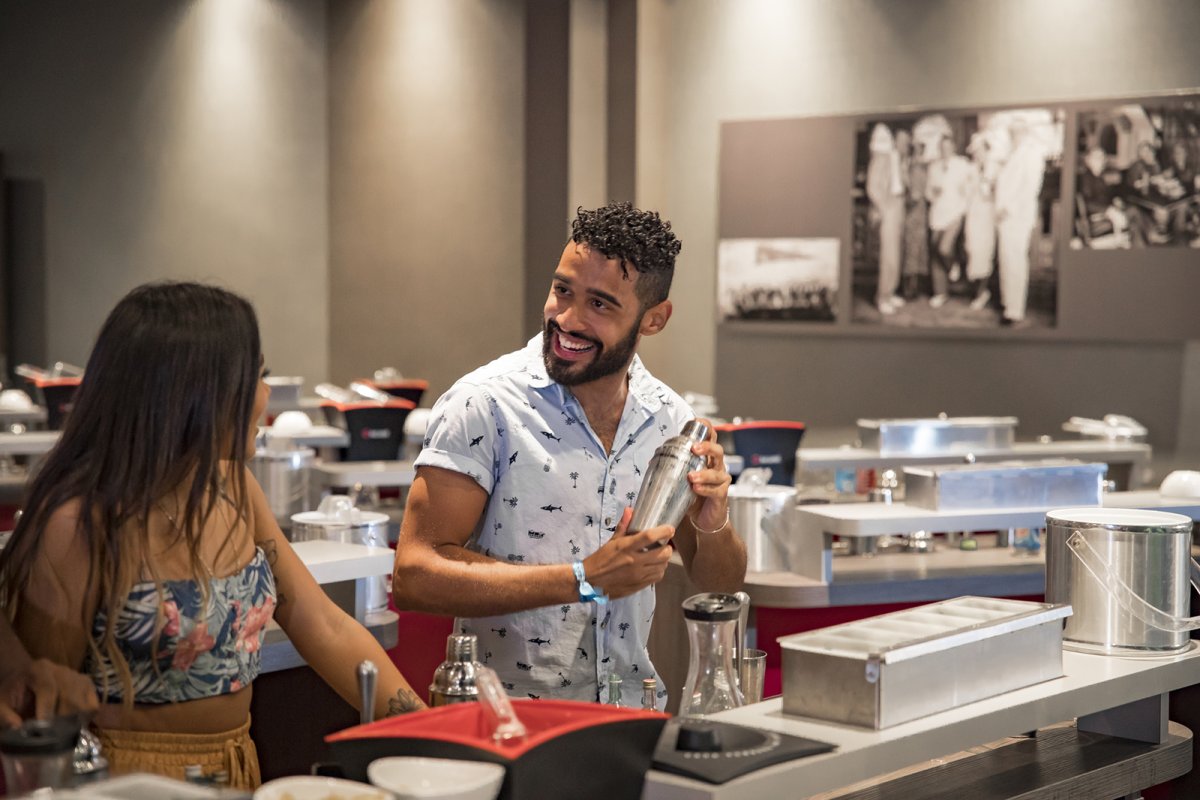 Food & Drink
In Puerto Rico, food is one of our favorite ways to bond. Here's how you can give your group an experience they'll savor forever:
Mixology Classes at Bacardí
The world's largest premium rum distillery is located right across the bay from San Juan. Groups can take behind-the-scenes tours, bottle their own rum and take cocktail classes from a master mixologist.
Art & Wine Class
Get the creativity flowing at paint-and-sip art studios such as Trigo in San Juan.
Cooking Class at Cocina Abierta
Not only does this upscale restaurant on the Condado offer private group dining, its chefs host interactive cooking classes at its atelier.
Chinchorreo Tours
A tradition in Puerto Rico, chinchorreo is when groups of friends go bar- and restaurant-hopping in rural small towns. Your group will see (and taste) a side of Puerto Rico most tourists never see on a custom chinchorreo bus route.