After the past year, we know your group is ready to meet in person and spend time really getting to know each other. 
We have reached out to our local DMC partners for their most creative teambuilding ideas to accomplish this. Here are a few of the options, but rest assured, they can also work with you to create a custom program to meet your specific goals. So get ready to be inspired about how your group can bond as a team in Puerto Rico.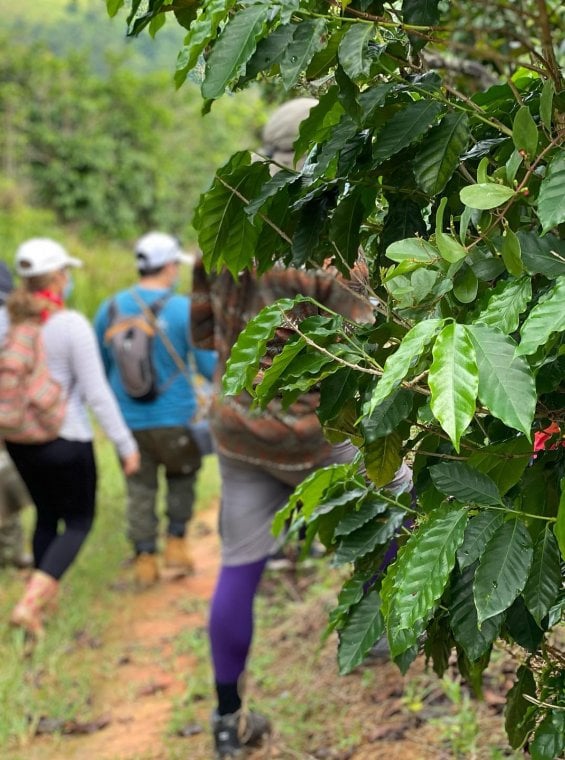 Grill a traditional parrillada and cook pasta together 
Head to the mountains with your team! Prepare your parrillada and pasta with the help of an in-house chef. After dinner, enjoy an evening of cocktails under the stars! You'll divide into two teams, one will grill, and the other will make fresh pasta. Here's the fun part, each team will have to search for their recipes in a scavenger hunt around the property/farm. Add-ons: Private Salsa Class, Sip & Paint Wine, or Spirits Tasting 
Pick coffee at a beautiful hacienda
Enjoy a competitive experience at a coffee hacienda where you'll handpick coffee beans as a team. We will have a game set up for you where you'll be divided into groups, and each team will try to collect as many coffee beans as possible in a specific timeframe. Here's the catch: each team's basket holder will be blindfolded and guided by the coffee pickers to collect the beans and arrive at the finish line. The team with the most beans collected wins! Afterward, enjoy a delicious coffee tasting and a well-deserved brunch overlooking the mountains of Puerto Rico.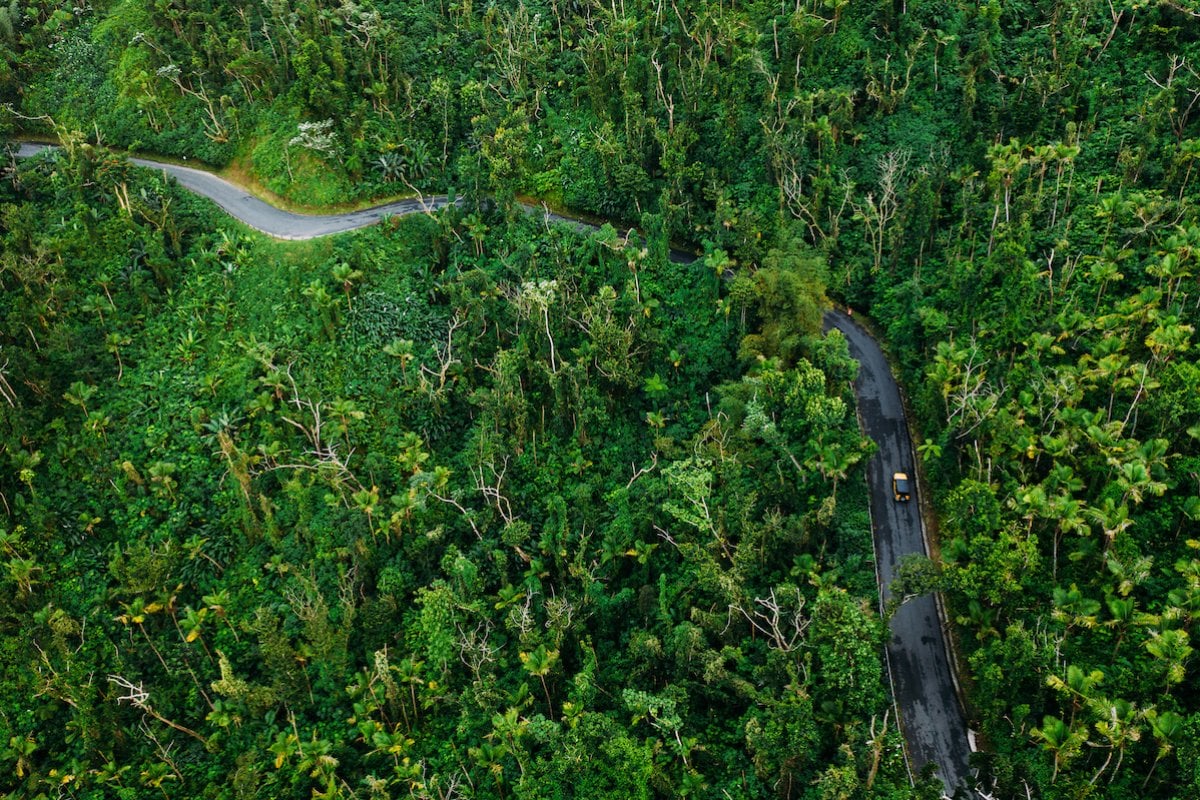 Viva Puerto Rico challenge
If you are looking for an activity that allows your team to bond while highlighting your tropical destination, this is the one for you. Viva Puerto Rico is a highly interactive team building activity that focuses on the history, culture, and lifestyles of Puerto Rico. Learn, explore, and laugh as teams race against time and each other to discover all aspects of la vida puertorriqueña.
Marooned on a private island 
Your group will be marooned on their very own private island, where they must complete all the challenges set forth to escape.
The amazing rainforest hunt
Guests will immerse themselves fully in nature by driving their 4x4 Jeep along with guides and GPS coordinates into the rainforest. They will follow our expert guides along the trails, finding clues, learning about Puerto Rican culture, flora, and fauna, and discover hidden waterfalls. 
Beach olympics 
The event is held beachfront at your chosen hotel or Icacos island. This event can include obstacle courses, tug of war, crazy leg races, egg toss, hoop races, Scrabble (ping pong balls with letters), sand sculpture, water reed fill (PVC tubes with holes need to be filled with water), Jíbaro Race, and Waiter Race or Sand Ski.
Boat building competition
The event can also be held beachfront at your chosen hotel. The event includes:
Team t-shirts.

Materials needed for the construction of a rowboat.

Blueprints.

Paddles for rowing.

Decorations for the final touches of the boat.
Once the allotted time is up, the boats are all lined up, and the race is on! The boat must hold two participants who will race to a designated buoy and return to the starting point. The first boat to return and "remain floating" will win the prize.
Mofongo demo kitchen

 
This event includes an evening walk through the Old City. The excursion offers an introduction to Puerto Rican cuisine, which comes from the roots, cooking traditions, and practices of Europe (Spain), Africa, and the Amerindian Taínos. Puerto Rican cuisine has transcended the Island's boundaries and can be found in several countries outside the archipelago. You will learn to cook traditional mofongo, a fried plantain-based dish, on this exciting activity. Similar dishes, known as fufu de plátano in Cuban cuisine and Mangú in the Dominican Republic, are made by boiling green plantain and then mashing them. Mofongo is generally made from fried green plantains (although fried yuca or breadfruit are possible), mashed together with broth, garlic, olive oil, and pork cracklings or bits of bacon. It is often filled with vegetables, chicken, crab, shrimp, or beef and served with fried meat and chicken broth soup. A local chef will help guests create their mofongo, and a bartender will teach attendees to prepare a refreshing Puerto Rican Sangria. 
Activity includes:
Old San Juan Evening Tour (2 hours).

Mofongo & sangria class.

Three-course menu.

One glass of sangria. 
Scavenger hunt in Old San Juan
Old San Juan has been capturing the imagination of generations of people with its delicate hand-painted tiles, colorful mosaics, charming plazas, and artistic sculptures for many years. The group is separated into teams and armed with a list of riddles that will lead them to strategic clues, mysterious photo clips, and a map. Once they find a clue, they will mark down where they were able to locate it on a map. Guests find themselves in the most amazing places, crossing plazas, admiring colorful doorways, looking down alleys, in boutiques and galleries, or staring out over a stunning vista. A guide will accompany them along the way with enchanting stories of one of the oldest cities in the New World. 
Activity includes: clues, maps, bandanas, bottled water, game coordination, event staff, and roundtrip transportation from your hotel. 
Signature Old San Juan food tour
Duration: 2 1/2 hours

Dining at three restaurants (with one alcohol pairings included in price) 

Hands-on involvement in making your signature Puerto Rican dish

Historical walking tour with cultural and architectural information about Old San Juan

See top landmarks: Fortaleza Street, narrowest apartment, Capilla del Cristo, Plaza de Armas, and more!
Rum runners craft rum cocktail tour
This experience features three rum-based craft cocktails at three unique bars in Old San Juan.
Drink at three fun bars in Old San Juan 

Sip rum craft cocktails and learn about Rums of Puerto Rico

Easy walk and evening booze stroll

No food – so perfect for a pre or post-dinner experience

Starting time daily from 5 pm onward 

2 hours in duration

Max tour size 10; any larger would require another tour guide and split the group up.
Travel Services DMC 
Old San Juan immersive experience
The history and layout of Old San Juan make it a perfect backdrop for participants to partake in this competitive and fun activity. Maneuver through the streets, plazas, and monuments of this 500-year-old city. If you are looking for a fun and unusual way to introduce your group participants to Old San Juan, this is it! Learn about the art of coffee, make a piña colada, play a Puerto Rican instrument, and other unique activities. Your participants will learn about our culture, traditions, and history of the second oldest settlement in the New World in an interactive way that will engage their senses. They will also be involved in a great exercise in group dynamics!
Community & nature experience 
Volunteer with a small farm, national reserve, or a non-profit focused on cleaning coastlines, followed by an outdoor lunch made by a local church or a family restaurant. Learn about the history of the community we serve, including their recovery experience after Hurricane María, efforts to support the development of sustainable ecosystems in this area and Puerto Rico in general. Option to include a guided reflection to reconnect with nature, seek harmony within ourselves, and project on how we work in teams and refresh the sense of meaning in our lives.