Immerse your attendees in the vibrant culture of Puerto Rico.
Puerto Rico's unique history and culture offers attendees one-of-a-kind experiences that will broaden their perspectives and give them the opportunity to create a deeper connection to the Island's people and traditions. 
From mixology classes with local rum distillers to salsa lessons and historical tours, here are some of the top local experiences you can offer attendees at your next meeting or event.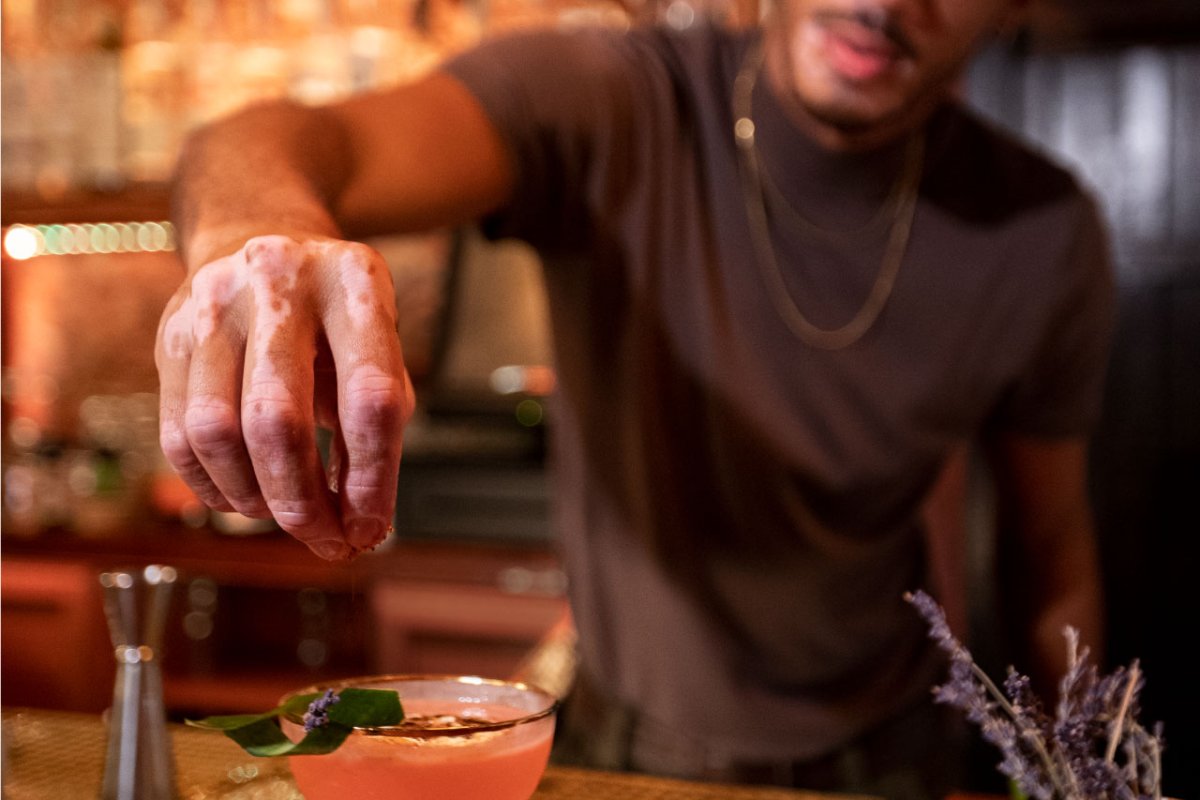 Rum Tastings
Puerto Rico is the Rum Capital of the World, home to some of the most legendary distilleries. After a productive day of meetings and breakout sessions, treat your attendees to a tasting and tour of Casa BACARDÍ, the world's largest premium rum distillery. They'll see how the famous spirit is made and learn how to whip up the perfect rum cocktail. In Ponce, learn more about Puerto Rican rum at Castillo Serrallés, a luxurious 1865 mansion that was built by the founder of the famous Don Q rum brand. It's also a popular spot for parties and networking events, and guests can admire the Spanish revivalist architecture, lush gardens, and lavish guest rooms with a glass of Don Q in hand. 
Another popular venue is La Casita de Rones in Old San Juan. Host an opening night party on the expansive patio and encourage guests to try one of the restaurant's classic takes on the piña colada. One of the places that claims it invented the cocktail back in 1954 is San Juan's Caribe Hilton. The hotel, with its secluded beach and 652 recently renovated rooms, is the perfect spot to host attendees during your event.
How to Incorporate Mixology and Rum into Your Meeting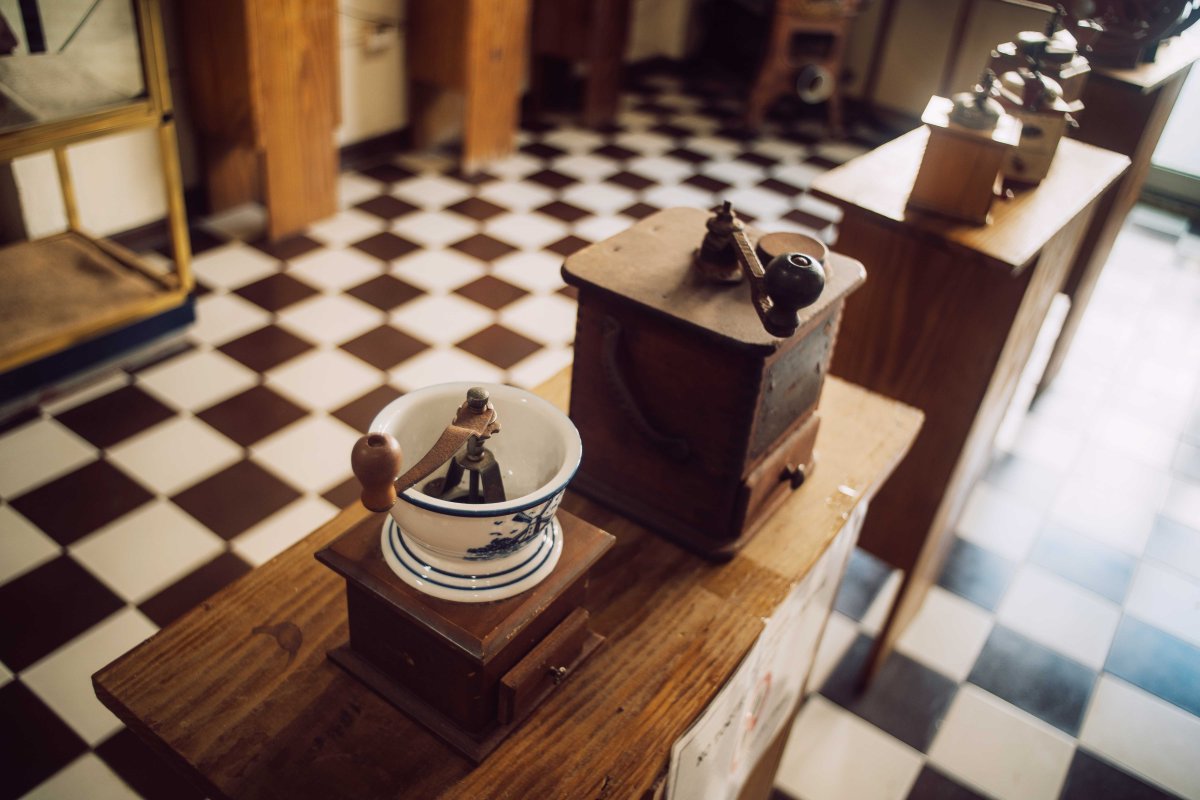 Coffee Tours
Coffee has been part of Puerto Rico's culture since the 1700s. The Island's volcanic soil and high altitude bring out the best of the bean, resulting in a rich, chocolatey brew that pairs perfectly with local sweets like quesitos and dulce de coco. The Discover Puerto Rico meetings team can help arrange a group excursion to locally run plantations like Hacienda Lealtad. As guests tour the wooden buildings where the coffee beans are stored and roasted, they'll feel like they've gone back to the 1800s, when coffee was one of the Island's top exports.
Attendees can learn more about Puerto Rico's coffee culture at Museo del Café in Ciales. In addition to offering samples of the Island's best brews, the museum's exhibits also tell the story of how coffee became such a strong part of the Island's identity.
Don't worry if your group can't make it to a local plantation, they'll find plenty of Puerto Rican coffee on tap at popular meeting venues like the Puerto Rico Convention Center and Wyndham Grand Rio Mar Puerto Rico Golf & Beach Resort.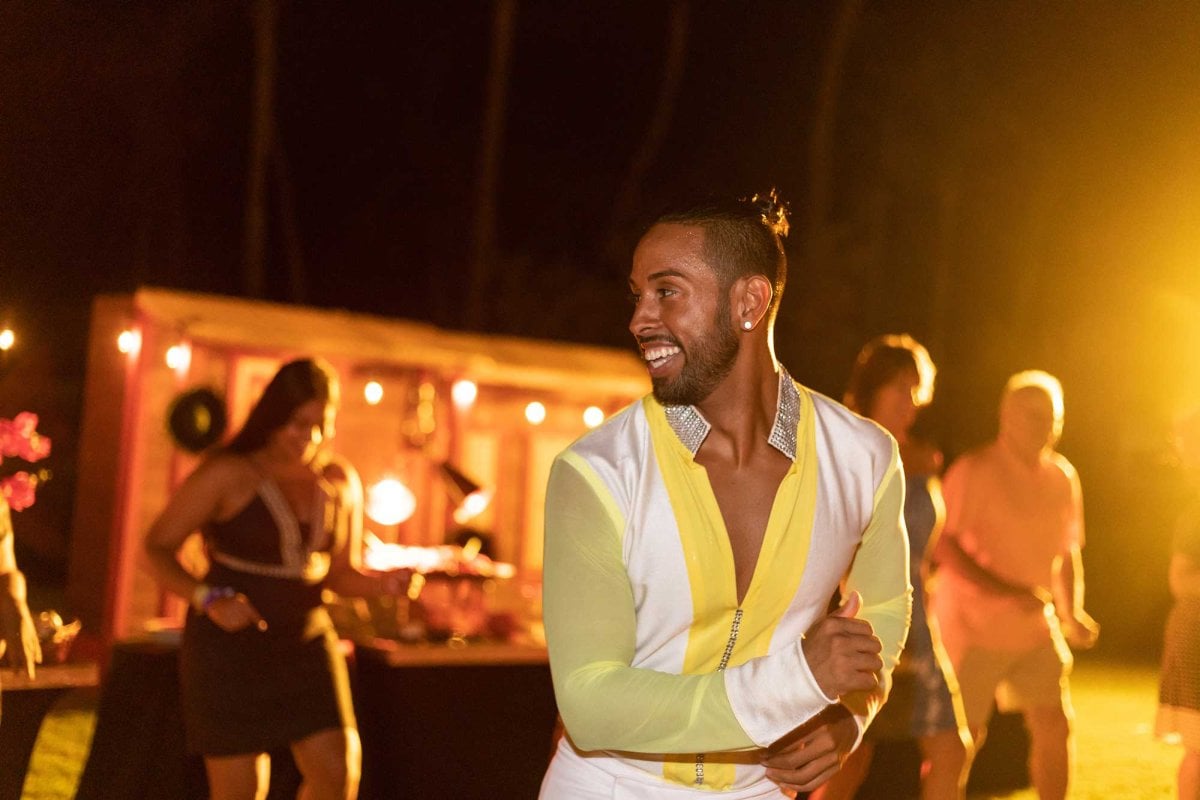 Salsa Lessons
A visit to Puerto Rico is not complete without at least one night of salsa dancing. Host a teambuilding dance lesson at Piso Viejo in Calle Loíza. After your group learns how to master the dance's signature forward-backward step, they can strut their stuff as a live band plays classic hits like "Sin Salsa No Hay Paraiso" ("Without Salsa, There Is No Paradise") and "Me Liberé" ("I Broke Free"). Other popular venues include Aguardiente, where the party doesn't stop until dawn, and Shing-A-Ling, an Old San Juan favorite among locals and visitors alike.
For a custom dance lesson and party, rent out a ballroom at a venue like Hotel El Convento or the Embassy Suites by Hilton Dorado del Mar Beach Resort. The Island's most-talented instructors will show your attendees how to lead, turn, and change hands like pros. Finally, if you want to make it an event they'll never forget, time your conference or trade show with El Día Nacional de la Zalsa. For just one day, Estadio Hiram Bithorn, which is one of the Island's largest stadiums, becomes a dance floor for locals to show off their moves until the wee hours.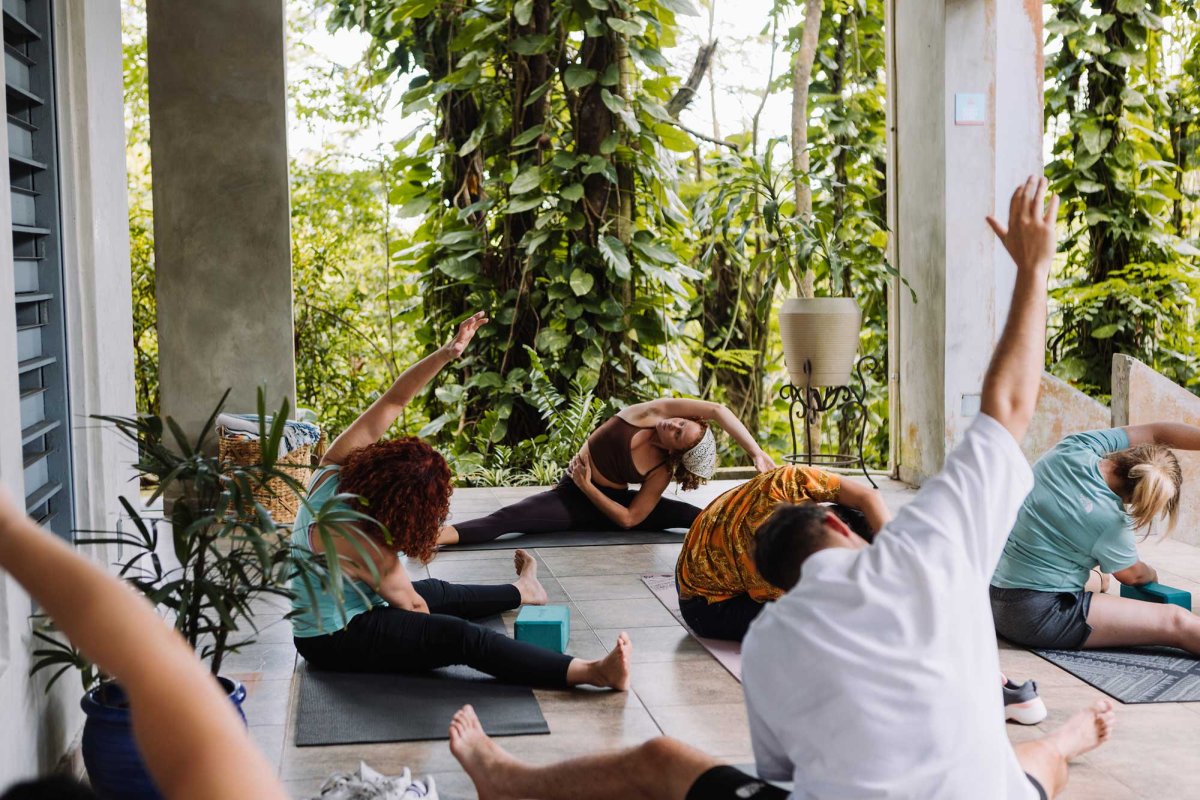 Wellness & Relaxation
Puerto Rico is a place where wellbeing is given top priority. This is true in everything from the food we eat to the sharing of experiences to the way we enjoy our leisure time, soaking up the peace and beauty of the Island's diverse natural environments.
There are several ways you can bring this spirit to your meeting. Plan group activities that take advantage of Puerto Rico's spectacular outdoors, like group tours to El Yunque National Forest or one of our three bioluminescent bays. Or, bring your team together by exploring the many retreats and wellness services on offer, including custom packages and full property buyouts in inspiring settings.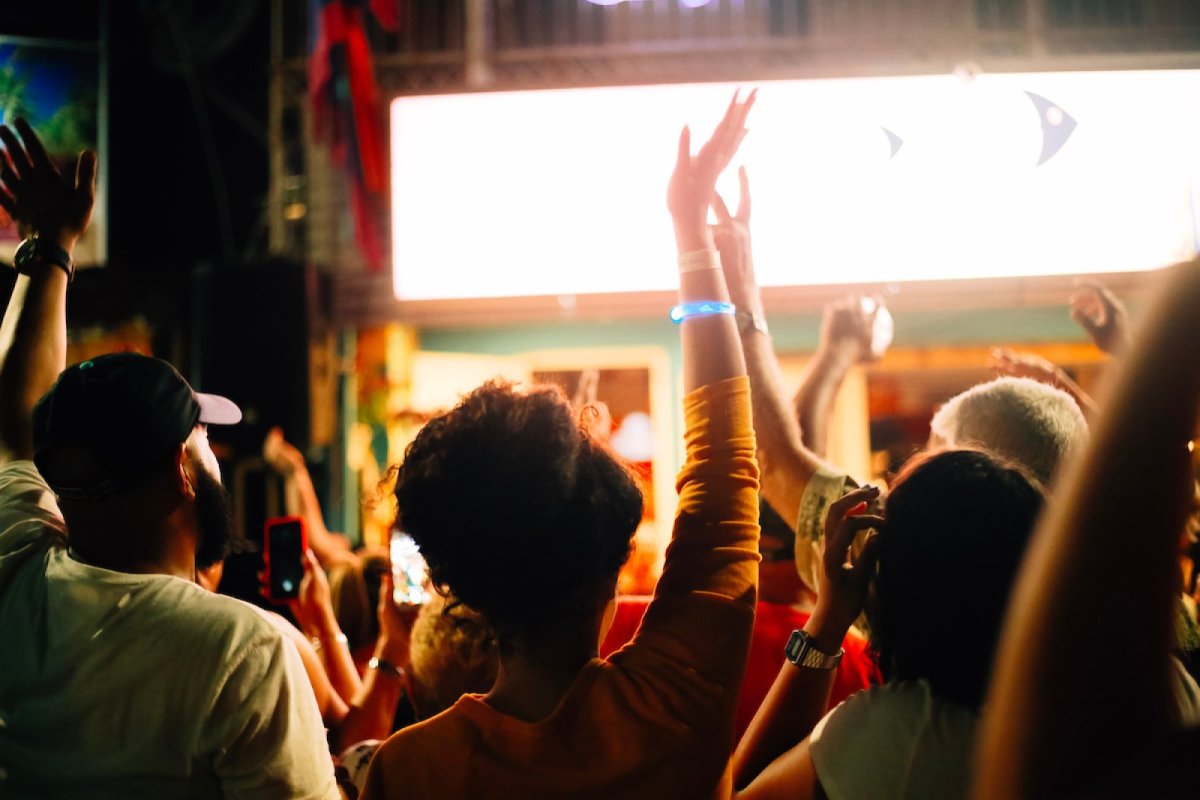 Reggaetón Rhythms
Puerto Rico is the birthplace of reggaetón, a music style that combines the best of rap, reggae, and hip-hop. In the early 1990s, the music spread from the dance halls of San Juan to radio stations around the world. Today, it's a global phenomenon thanks to Puerto Rican artists like Daddy Yankee, Don Omar, and Wisin & Yandel. Your group can enjoy the best of these distinctly Boricua beats at venues like Club Kronos and La Respuesta in San Juan. The convention services team can help arrange a private concert with the Island's best up-and-coming artists.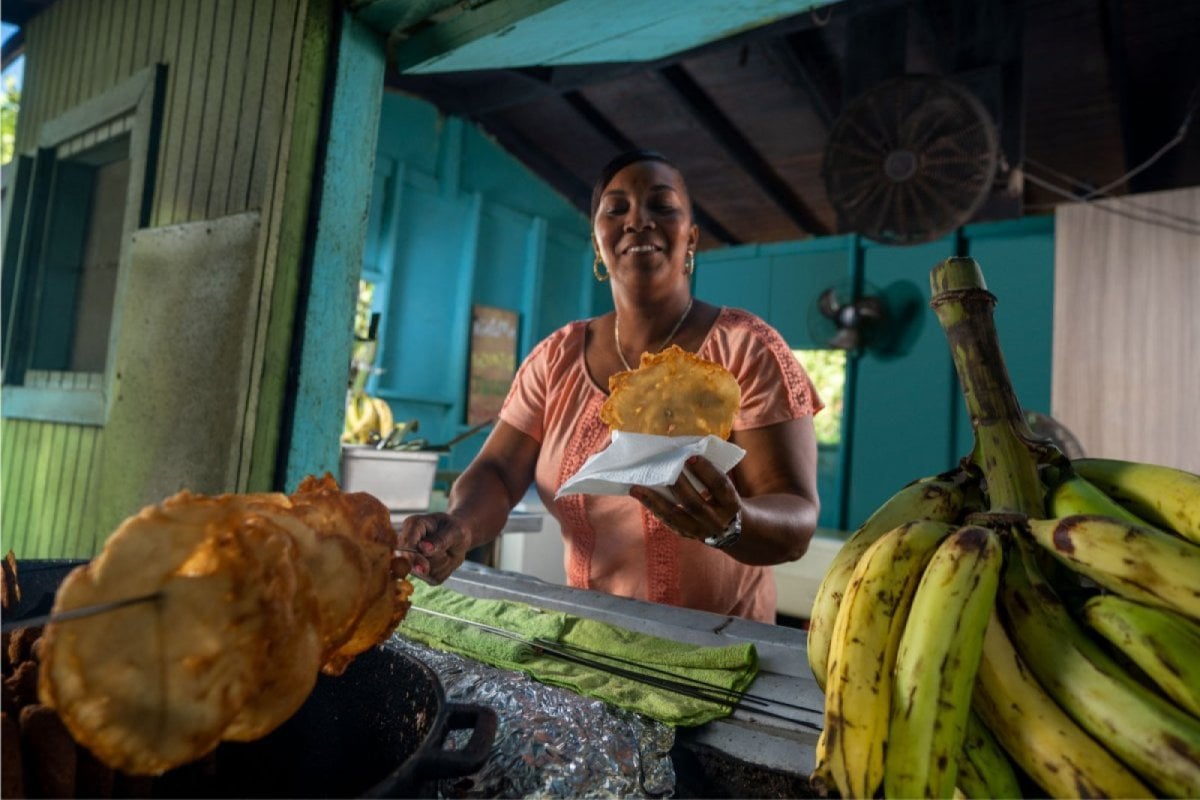 Farm-to-Table Caribbean Cuisine
Puerto Rican chefs have always taken a farm-to-table approach to their cooking. The Island's original settlers, the Taínos, used local yuca, corn, and peppers to craft dishes like mofongo and pastelón. Over the centuries, an influx of settlers from Spain, Africa, and Latin American countries have introduced new flavors and cooking techniques to the Island's palate, but the focus on fresh, locally sourced ingredients remains the same.
Your guests can get a literal taste of Puerto Rican history on a themed food tour. The Discover Puerto Rico team can help arrange experiences like a mofongo and mojito walking tour or even cooking lessons with a local chef. For an only-in-Puerto Rico experience, hop aboard the Chinchorreo Bus to visit some of the Island's best—and most authentic—food stands and kiosks. Your group will sample local dishes like fritters and fried plantains while enjoying an adventurous ride through the mountains and rainforests.
For an elegant spin on Puerto Rican cuisine, host your closing night reception at Santaella. Run by one of the Island's youngest and most ambitious chefs, José Santaella, this trendy San Juan restaurant uses local, organic ingredients to craft dishes like veal cheeks and pork belly. Another can't-miss dining experience is 1919 Restaurant, located in the Condado Vanderbilt Hotel. Michelin Star-rated Executive Chef Juan José Cuevas draws from his experience working at some of the world's finest restaurants to create dishes like curried lamb and garlic-roasted shrimp. With its expansive wall of windows overlooking the sea, the restaurant has amazing ocean views as well as some of the Island's freshest farm-to-table cuisine.