From scenic mountain drives to candlelit dinners for two, Puerto Rico delights newlyweds in search of romance. This tropical getaway offers a host of swoon-worthy ways for any pair of lovebirds to enjoy their first days as a married couple. Plan your perfect escape, pack your bags and get ready to savor some quality time with your one and only.
Traverse La Ruta Panoramica
Start your life together with a romantic road trip along La Ruta Panoramica, a collection of roughly 40 twisty mountain roads that stretch from Maunabo in the east to Mayaguez in the west. The 127-mile route makes its way through scenic towns like Jayuya, Adjuntas and Cayey, which, while not the typical tourist spots, deliver unique experiences packed with authentic Puerto Rican food, music and culture. With hairpin turns and steep inclines, the drive isn't for the faint of heart, but the jaw-dropping panoramic views are worth the effort.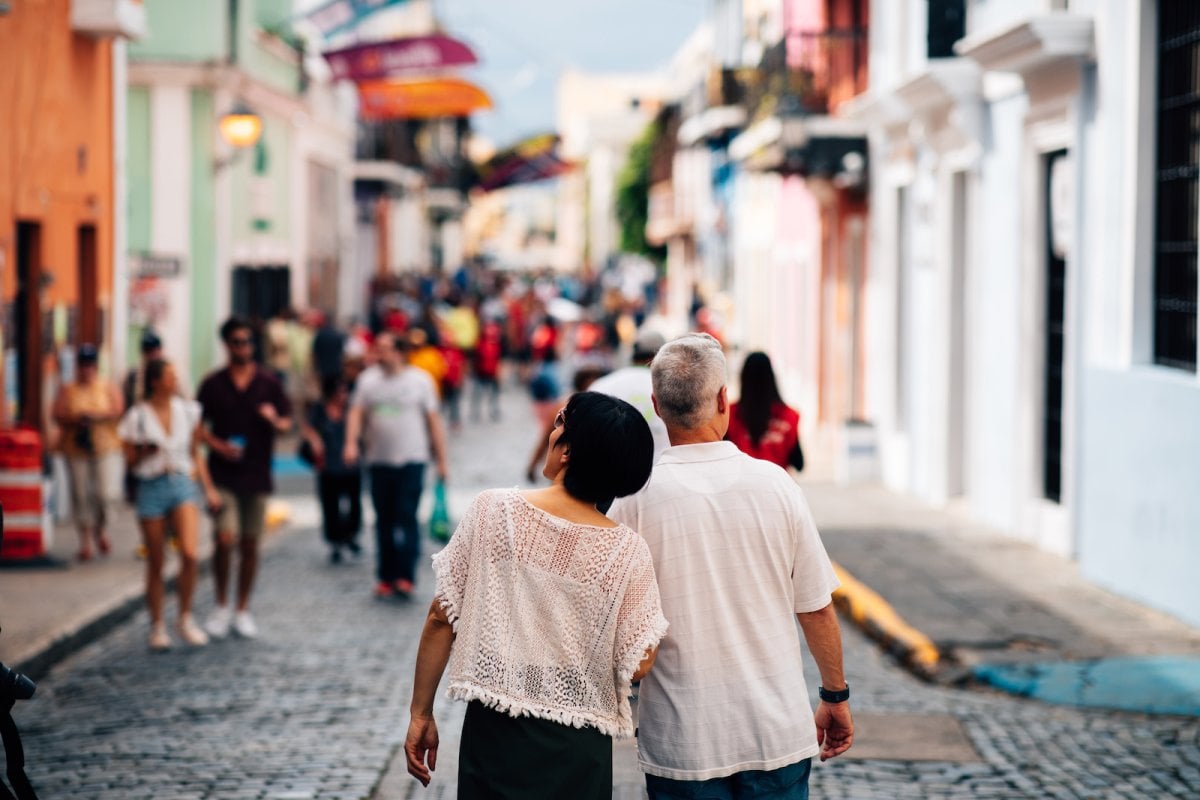 Savor Tranquility at Mont Carpe Diem
Tucked away in the lush hills of Bayamon you'll find Mont Carpe Diem, a family-run boutique inn that offers an exclusive setting for an unforgettable honeymoon. From the moment you and your spouse are greeted with a fresh mojito – made with muddled mint from the on-site herb garden – you'll experience a level of unrivaled personalized service that touches every part of your stay, from the farm-to-table cuisine to your preferred music genre. The property spans 16 lush acres, complete with a menagerie of chickens, peacocks, dogs and cats, but features just two guest cabins without television or Wi-Fi. This distraction-free setting means that you don't need to focus on anything except enjoying your sweetheart and the natural beauty of Puerto Rico.
Soak Up Culture in Old San Juan
Whether you're posing for a photo under the colorful canopy of umbrellas on Calle Fortaleza, savoring five-star cuisine at Marmalade or flying a kite on the expansive lawn in front of El Morro, romance lingers around every turn in Old San Juan. A historic city known for its charming colonial architecture and cobblestone streets, the area is a haven for honeymooners who crave cultural experiences. You can start your days together with sweet mallorca rolls and locally grown coffee at a quaint café and end your evenings with live music and dancing at a bustling bar. In between, stroll hand in hand and pop into shops that sell souvenirs that speak from the heart, including Puerto Rican art, unique home décor and custom-designed jewelry.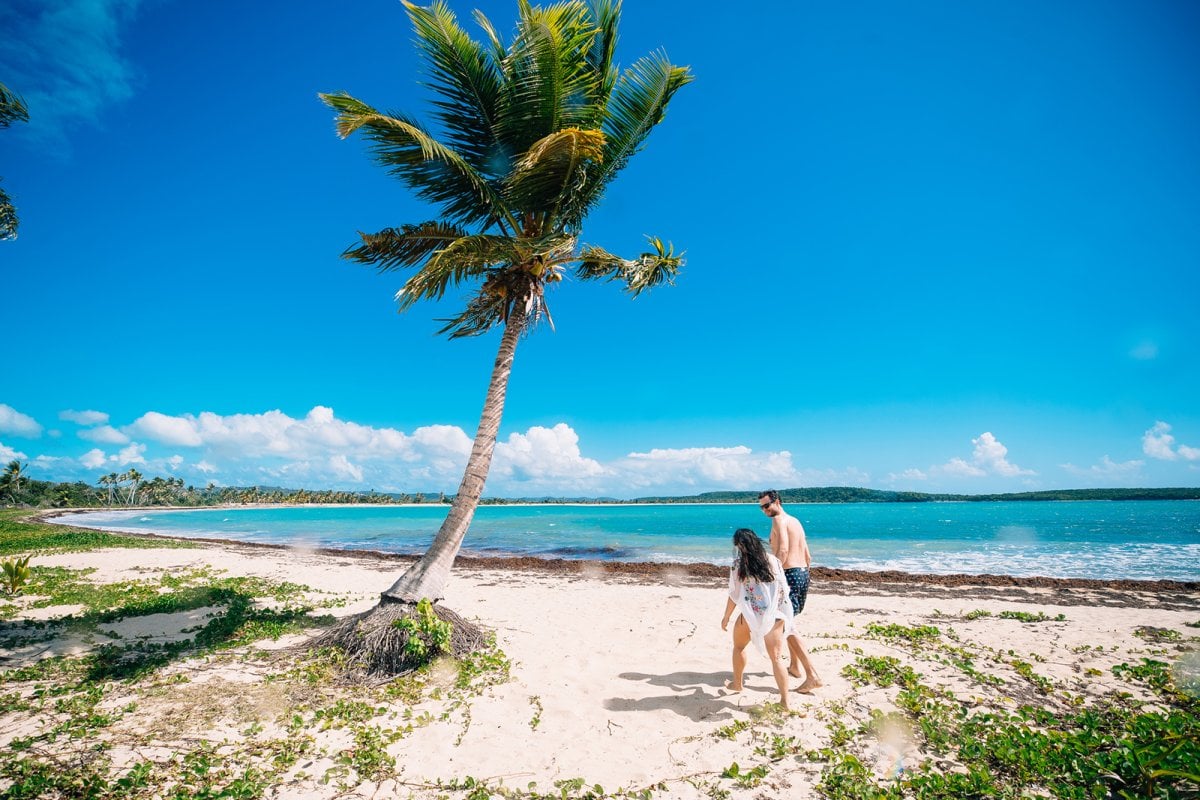 Escape the Crowds on Vieques
Plan a romantic retreat to the rustic paradise of Vieques, an idyllic island set roughly eight miles to the east of mainland Puerto Rico. Life moves a little bit slower here; cars share the road with free-roaming horses and there's not a traffic light or a big box store to be found. Instead, this tropical island boasts more than 40 stunning beaches, so you and your love can easily find a secluded enclave where you can set your chairs in the sand and feel like the only two people on earth. When the sun goes down, join a kayaking tour on Mosquito Bay, a bioluminescent wonder where microscopic organisms make the water glow bright blue, creating a dazzling effect that feels like nothing short of magic.