Pound for pound, there's no city in Puerto Rico that offers more for athletes and sports lovers than San Juan. This itinerary features unique, sports-centric activities along with can't-miss travel experiences in the metro region. Your group's starting point will be the capital of San Juan, but there will be plenty of opportunity to venture into exciting towns that are just a 10- to 15-minute drive away.
Metro Region Sports Venues: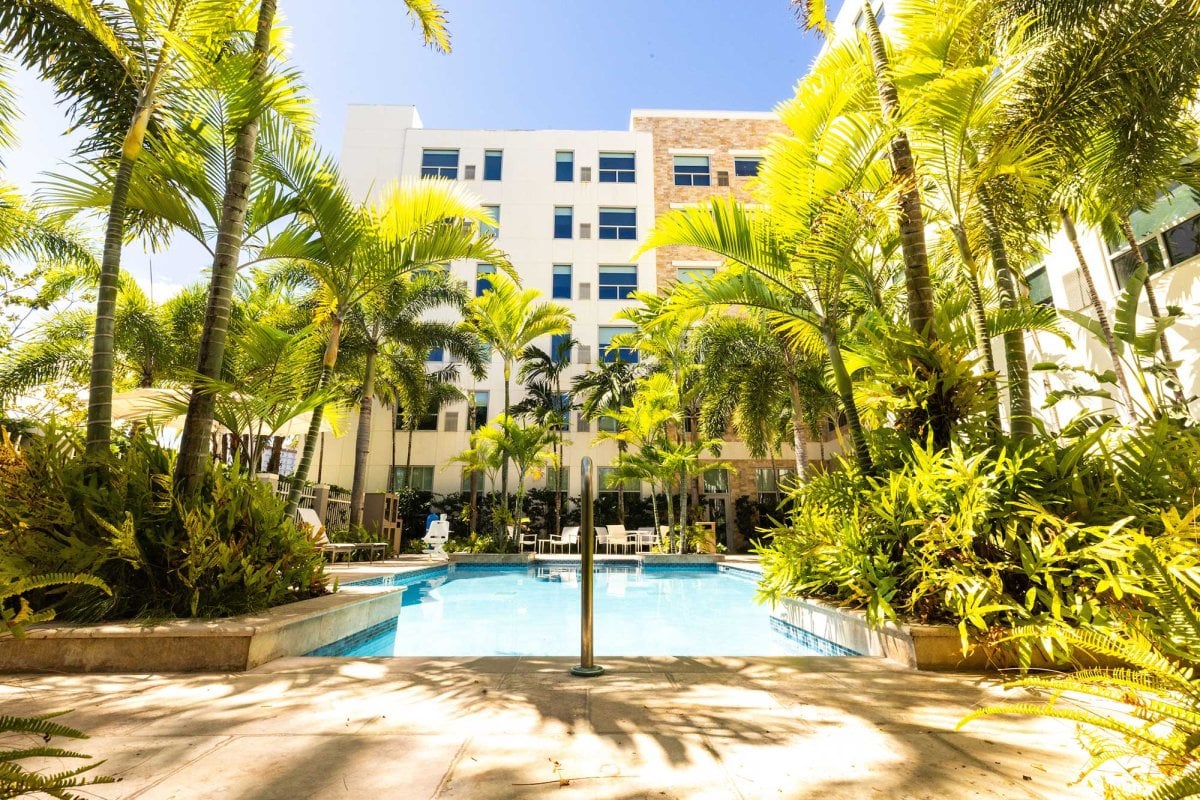 Day 1: Welcome to Puerto Rico!
Most domestic and international flights to Puerto Rico land at Luis Muñoz Marín International Airport. From there, it's a quick drive to the beachfront neighborhoods of Condado and Isla Verde, where you'll find several hotels that have an established track record with sports groups, including the Royal Sonesta San Juan and the San Juan Marriott Resort & Stellaris Casino. Hyatt House San Juan and its neighbor, Hyatt Place San Juan, are excellent, budget-friendly options in the Convention Center District.
Once you've checked in, your group can unwind by the pool, enjoy a signature cocktail at the bar (if they are of age, which is 18 in Puerto Rico), or grab a lounge chair and relax on the beach.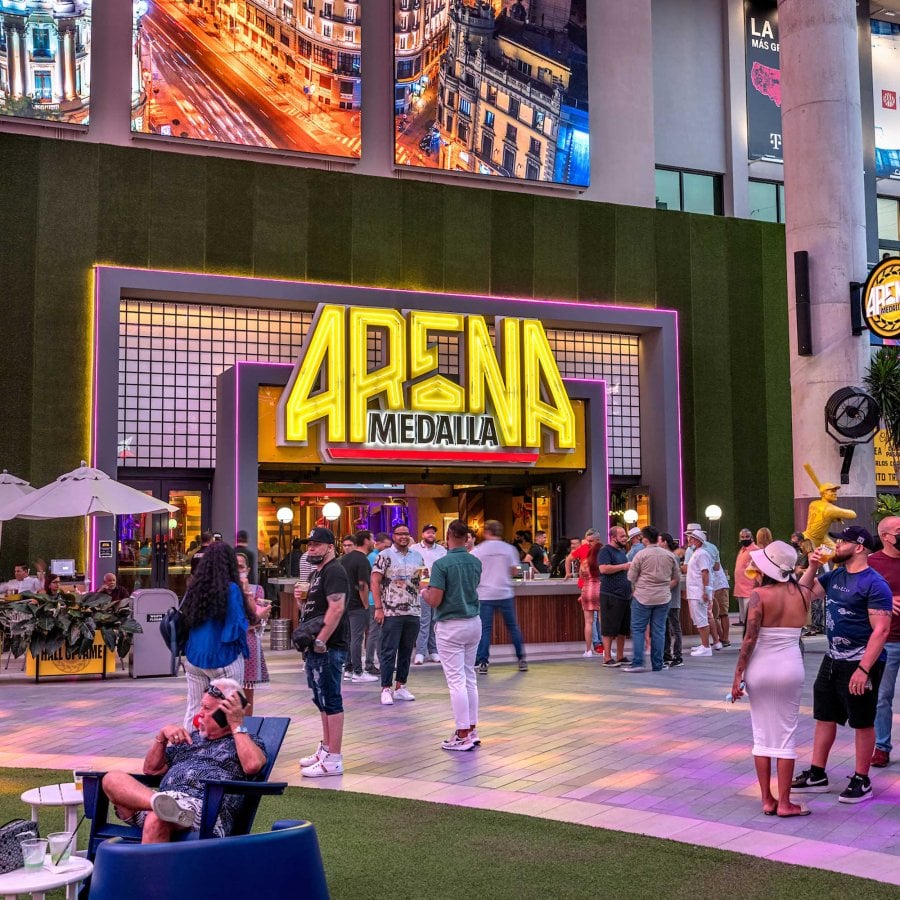 In the evening, treat your group to an outing at San Juan's premier entertainment destination, Distrito T-Mobile, right next to the Convention Center. Get the adrenaline going by ziplining or rock climbing at Toro Verde Urban Park. Catch a game at Arena Medalla, a two-level sports restaurant with giant LED screens projecting everything from NBA and MLB to local sports. Baseball lovers won't want to miss the opportunity to try Pudge's Pizza, Hall of Famer Iván Rodríguez's pizzeria serving signature pies such as the #7-Classic, The Series, and The Texas Slinger.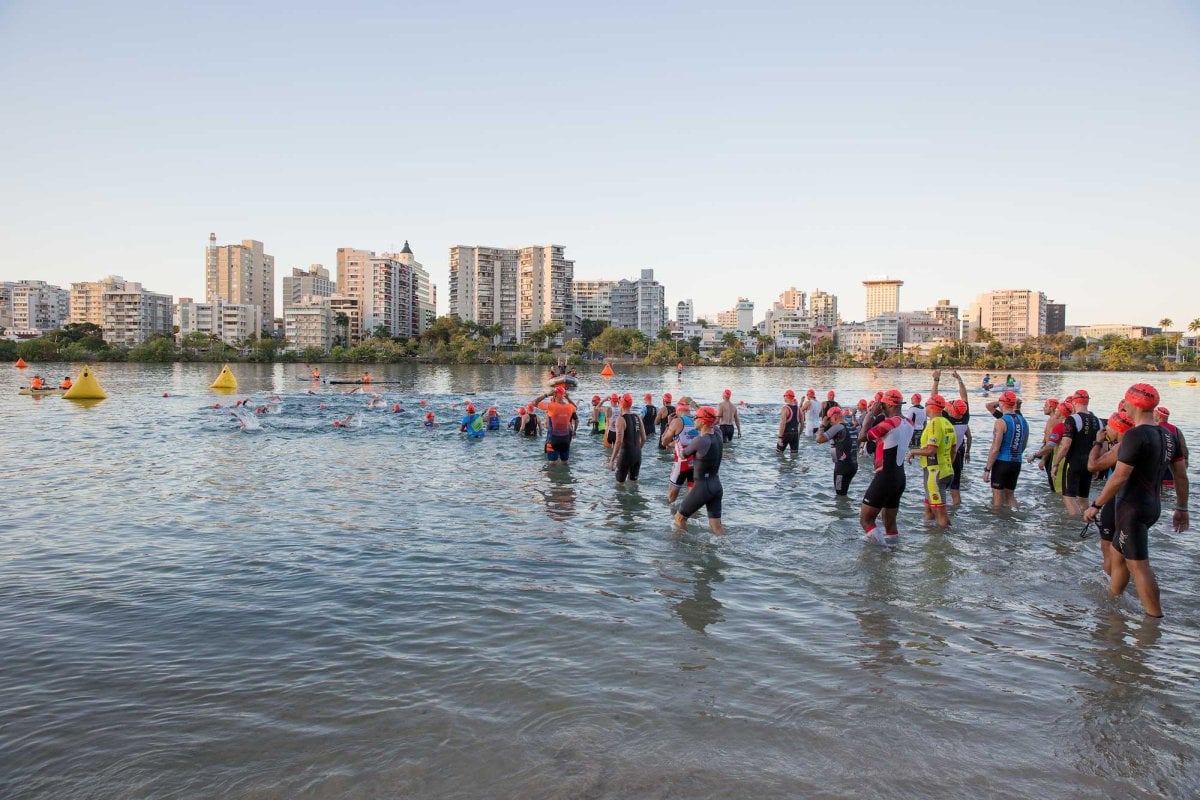 Day 2: Exploring San Juan
If your group includes avid runners or cyclists, they will fall in love with the scenic routes around San Juan. Parque Central de San Juan offers track and field facilities as well as a two-mile loop around the mangrove-flanked park. Or they can join local joggers along Paseo Puerta de Tierra, a running and cycling path with spectacular ocean views that connects the Condado neighborhood to Old San Juan. Your team can also rent kayaks or paddleboards at Condado Lagoon, or just go for a swim (the lagoon is the starting line of the Ironman 70.3 Puerto Rico).
Read More: Exploring the Condado Neighborhood
The fortified city of Old San Juan is a must-see when visiting Puerto Rico. Book a walking tour or let your group explore the cobblestoned streets and colorful Spanish colonial buildings on their own. There are three forts they can visit: Castillo San Felipe del Morro, Castillo San Cristóbal, and La Fortaleza, the governor's mansion, which offers daily tours.
For lunch, enjoy a typical Puerto Rican meal at one of the many criollo restaurants in Old San Juan, such as Restaurante Raíces, El Jibarito, Vaca Brava, or Café el Punto.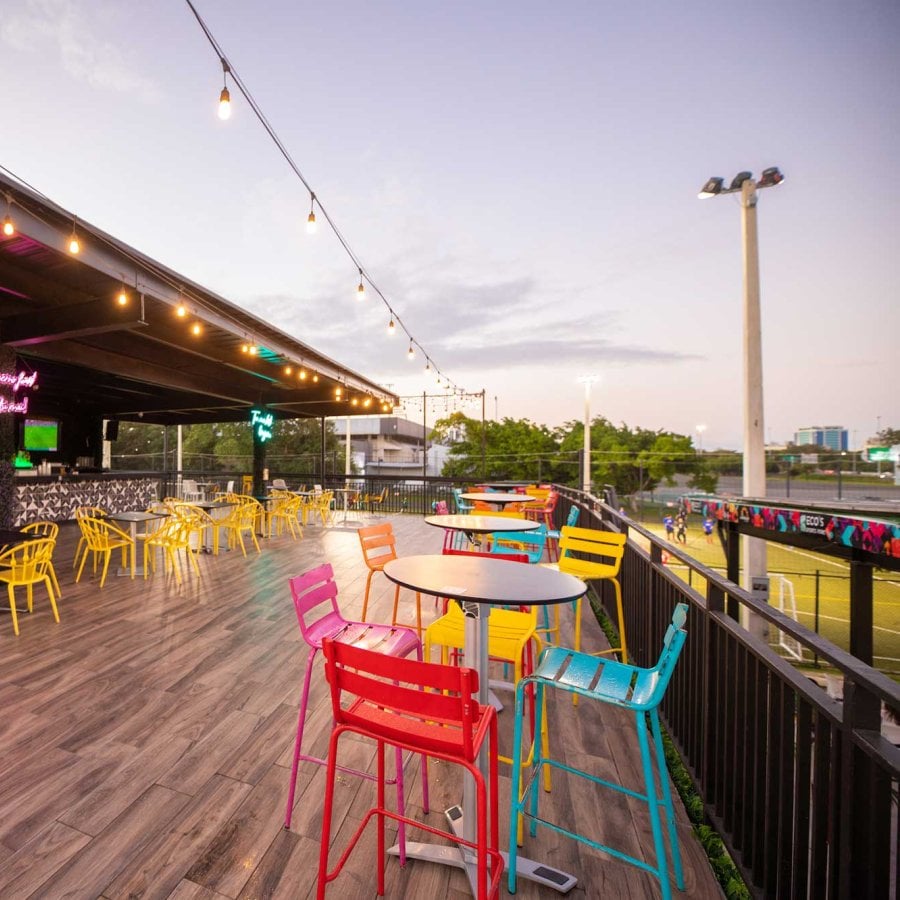 In the afternoon, head to Eco's Sports Park, a popular sports facility with multiple soccer fields that can also be used for flag football and ultimate frisbee. There are also beach tennis and volleyball courts, padel courts (a mix between tennis and racquetball), and even beer pong tables. After some friendly matches, grab a drink and some snacks at one of the concession stands or at the rooftop bar.
Right across the street from Eco's Sports Park is Hiram Bithorn Stadium, and next to it is Roberto Clemente Coliseum. These historic facilities are the home courts of the San Juan Cangrejeros baseball and basketball teams, respectively. If your trip coincides with the professional baseball (Liga de Béisbol Profesional de Puerto Rico) or basketball (Baloncesto Superior Nacional) seasons, your group can watch a live game and cheer on the teams with their local fans.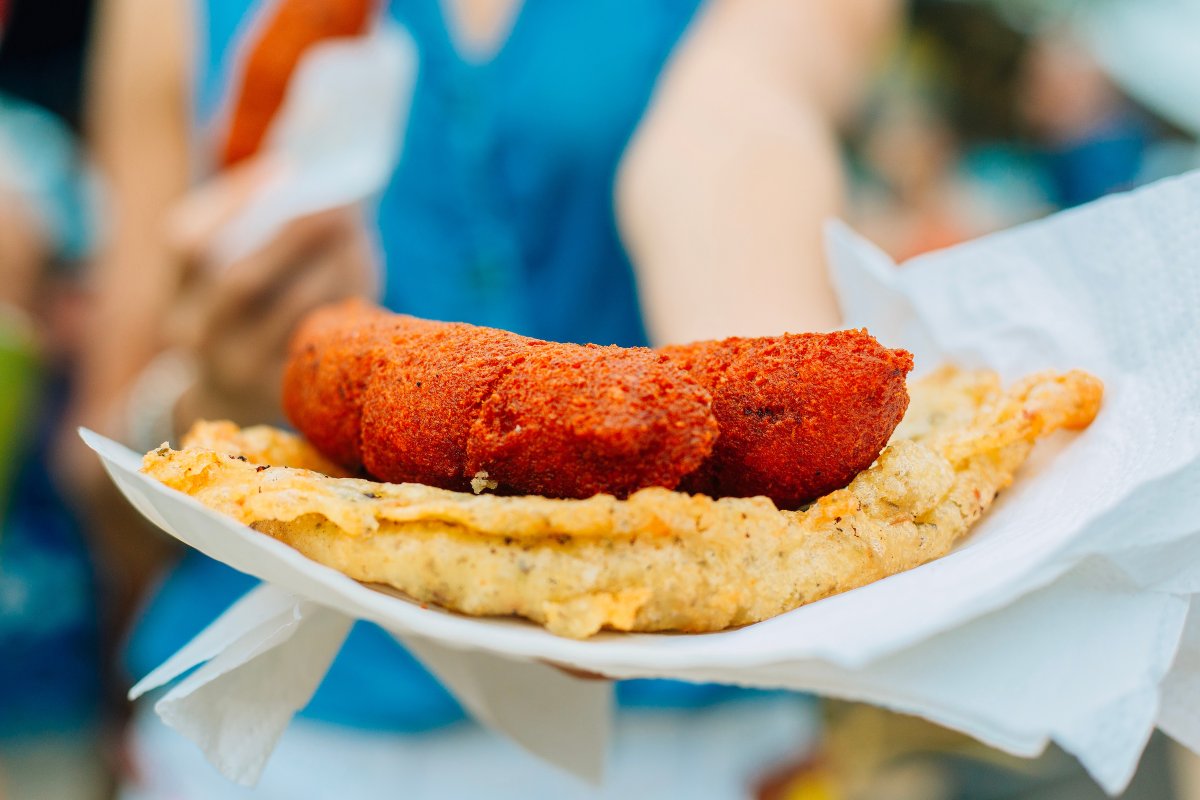 Day 3: Beaches and Bites in Carolina and Loíza
Next door to San Juan is Carolina, where you can start your day at the beach! Isla Verde is famous for its stunning, white-sand beach, perfect for swimming or soaking in the sun. If your group wants to try some aquatic sports, they can take surfing and SUP lessons or book a jet-ski tour with WOW Surfing School & Jet Ski. Or try parasailing, ride a banana boat, or take a speedboat tour with Watersports 4U. 
Next on the itinerary is lunch at one of the many rustic restaurants along Piñones, located in the neighboring town of Loíza. Wander the food stalls to sample fresh-caught seafood, deep-fried fritters and empanadas (called empanadillas in Puerto Rico), tropical fruit smoothies, and local beers. After, take a hike along the boardwalk or rent bikes from Corporación Piñones Se Integra (COPI).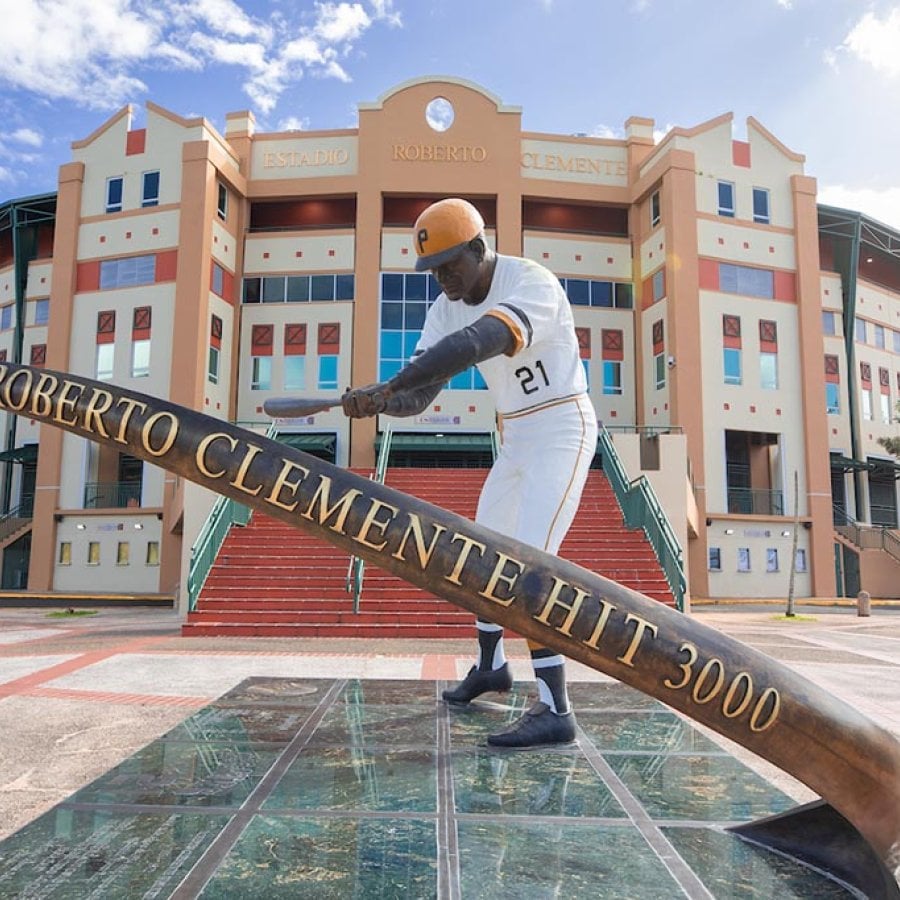 When evening falls, head further into Carolina to visit the Roberto Clemente monument in front of Roberto Clemente Municipal Stadium, home of the Gigantes de Carolina baseball team. It's no coincidence that Roberto Clemente has such a huge presence in this area, since Carolina was his hometown. If basketball is your group's preferred sport, the local Gigantes de Carolina professional basketball team of the same name plays in the nearby Guillermo Angulo Coliseum.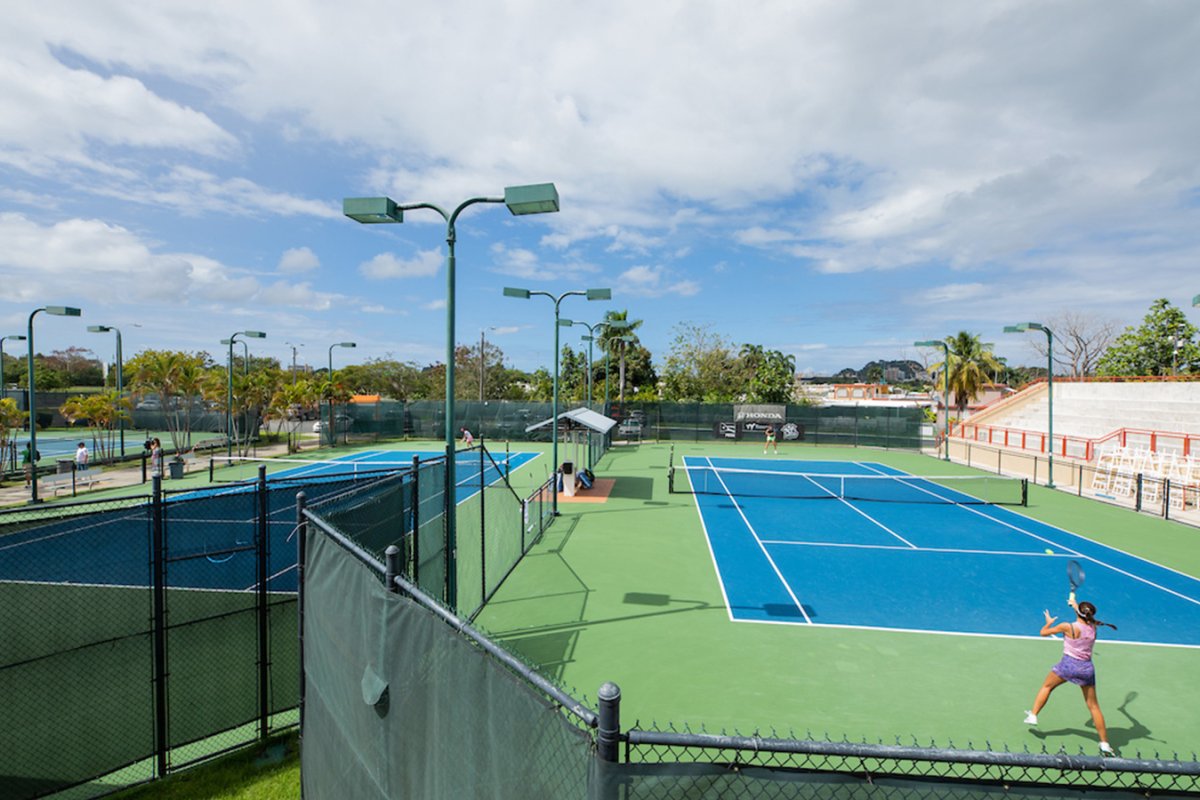 Day 4: Bayamón Play Day
For a change of scenery, your group's runners, walkers, and cyclists might want to start their day at the Paseo Lineal Río Bayamón. This park offers six miles of cycling and pedestrian paths along the Bayamón River, and has well-maintained facilities such as bathrooms, water fountains, and small shops where visitors can buy sports drinks and snacks. 
Your group can try out a variety of sports in Bayamón. At the Honda Tennis Center, you can rent out the courts or watch a tournament. The Bayamón Soccer Complex offers recreational and professional soccer fields and is the home of Bayamón FC, part of Liga de Puerto Rico, the Island's professional soccer league.
Refuel at one of Bayamón's comida criolla (creole) restaurants and get heaping portions of rice and beans, mofongo, chuletas can-can, and other local specialties. Doña Ana restaurant has been around for over 30 years, and is a beloved Bayamón institution. Other delicious options include La Lomita, El Gigante Dormido, and Afrika's Restaurant & Grill.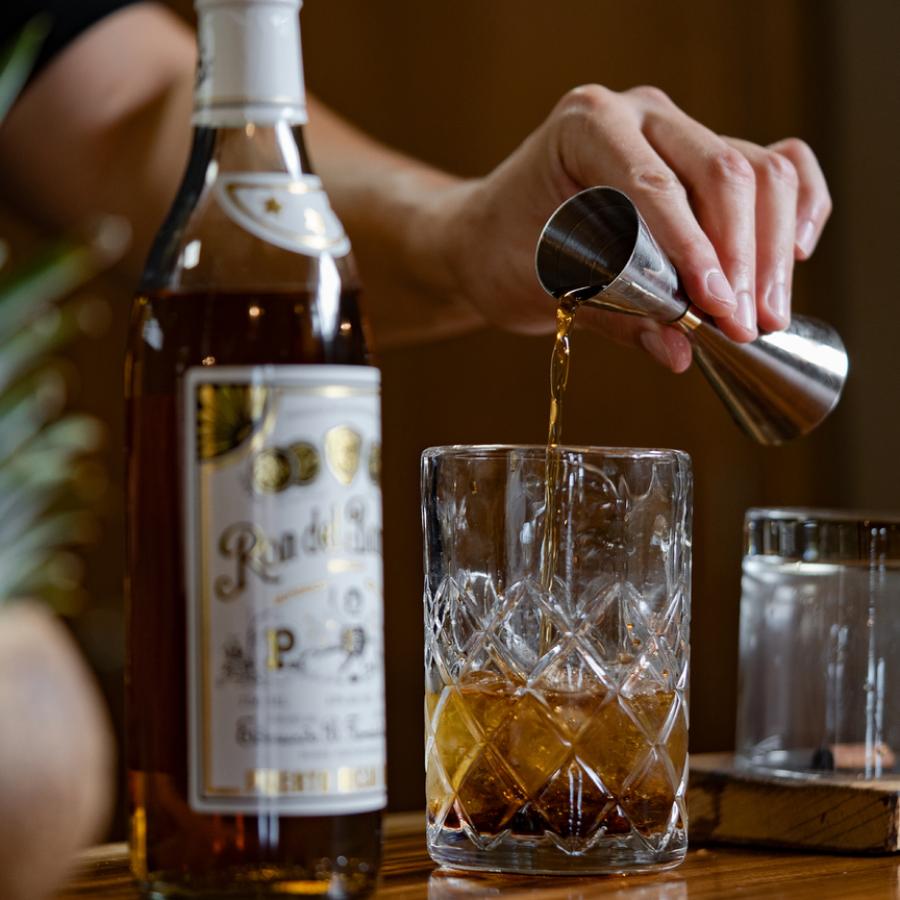 A highlight of the trip might be a visit to the historic Hacienda Santa Ana, where Ron Del Barrilito rum has been produced since 1880. Enjoy a tour and rum tasting followed by a signature cocktail at the Bar del Barrilito.
Finally, if you're visiting during basketball season (spring–summer), then head to Ruben Rodríguez Coliseum to watch the Bayamón Vaqueros in action. Few fan bases are more passionate or vocal than the followers of "los Vaqueros de Bayamón!"
Day 5: An Active Day in Guaynabo and Cataño
Even if your group doesn't have time to explore Puerto Rico's Central Mountains, they can still hit the trails at Julio Enrique Monagas National Park in Bayamón (right on the border with Guaynabo). This park offers miles of mountain bike and hiking trails that are suitable for MTB enthusiasts, trail runners, hikers, and birders. There is also an open cavern that's a popular destination for rock climbers. You can book a rock-climbing class or guided climb with Island Climber. 
Afterwards, enjoy brunch at SOBAO by Los Cidrines, a Spanish-style bakery serving breakfast plates, sandwiches, pastries, and Puerto Rican coffee. (They have locations in Guaynabo and San Juan.) 
From there, head to the town of Cataño, where the main attraction is Casa BACARDÍ. Your group can enjoy a welcome cocktail at the waterfront Bat Bar Pavilion with a view of San Juan Bay and Old San Juan. Sign up for one of the guided experiences, where your guests can savor a rum tasting, learn to make drinks like a mixologist, or go all out with the VIP tour.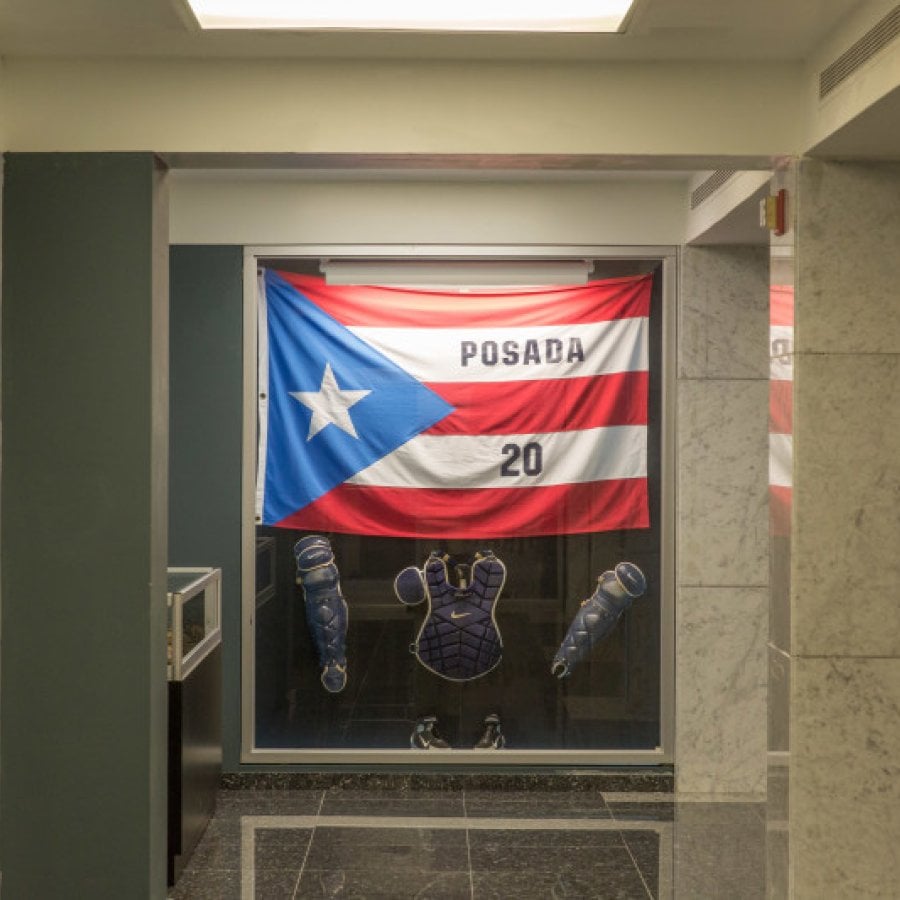 In the afternoon, your group can learn about Puerto Rico's sports legacy at the Puerto Rico Sports Museum in Guaynabo. Permanent exhibits honor important figures in Puerto Rican sports history, including life-size statues of famous athletes. Just down the road you'll find Mario Quijote Morales Coliseum, which is home to the Guaynabo Mets professional basketball team. Finish your day at Paseo Tablado de Guaynabo, a boardwalk with food kiosks that doubles as a popular nightlife spot.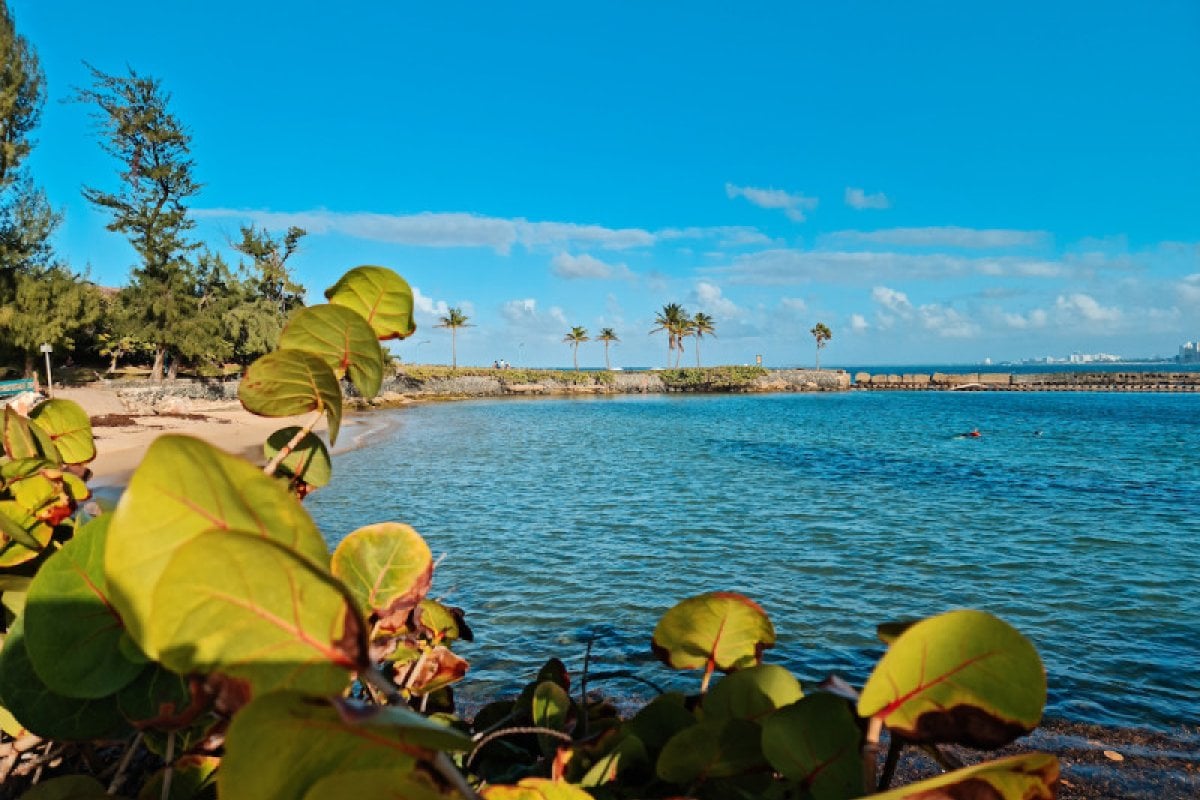 Day 6: Savor One Last Day in San Juan
If you're trying to fit in one more beach day, your best bet is Playa El Escambrón in San Juan, where you'll find pristine beaches as well as food options and bathroom facilities. Rent snorkeling equipment or book a scuba-diving class with Scuba Dogs, or rent surfing gear at La 8 Surf Shop. The beach is steps from the Puerto Rico Sports Hall of Fame, a museum dedicated to the history of sports in Puerto Rico, right next to Sixto Escobar Stadium. 
If your group wants to do some active recovery, they can take a stroll or jog around the Parque del Tercer Milenio (finish line of the Ironman 70.3 Puerto Rico) and Luis Muñoz Rivera Park. Another option is to rent bikes and take a final spin around Old San Juan and Condado; several companies offer hourly or daily bike rentals, including Rent the Bicycle, San Juan Bike Rental, and E-bikes San Juan. Then, wind down with a yoga or Pilates class at OSJ Yoga and Well-being, CASAYOGA, or Ashtanga Yoga Puerto Rico before heading back to the airport. 
We know each sports group agenda is unique, so feel free to customize this itinerary to fit your schedule. Squeeze in activities between practices or games, or add on a few days before or after your event to fully experience the beauty and culture of Puerto Rico!