Combining top-notch sporting facilities and endless opportunities for fun in the sun, Puerto Rico's west region is an ideal destination for sports groups of all kinds. In this five-day itinerary, you'll find can't-miss Island adventures and unique experiences your team will remember forever.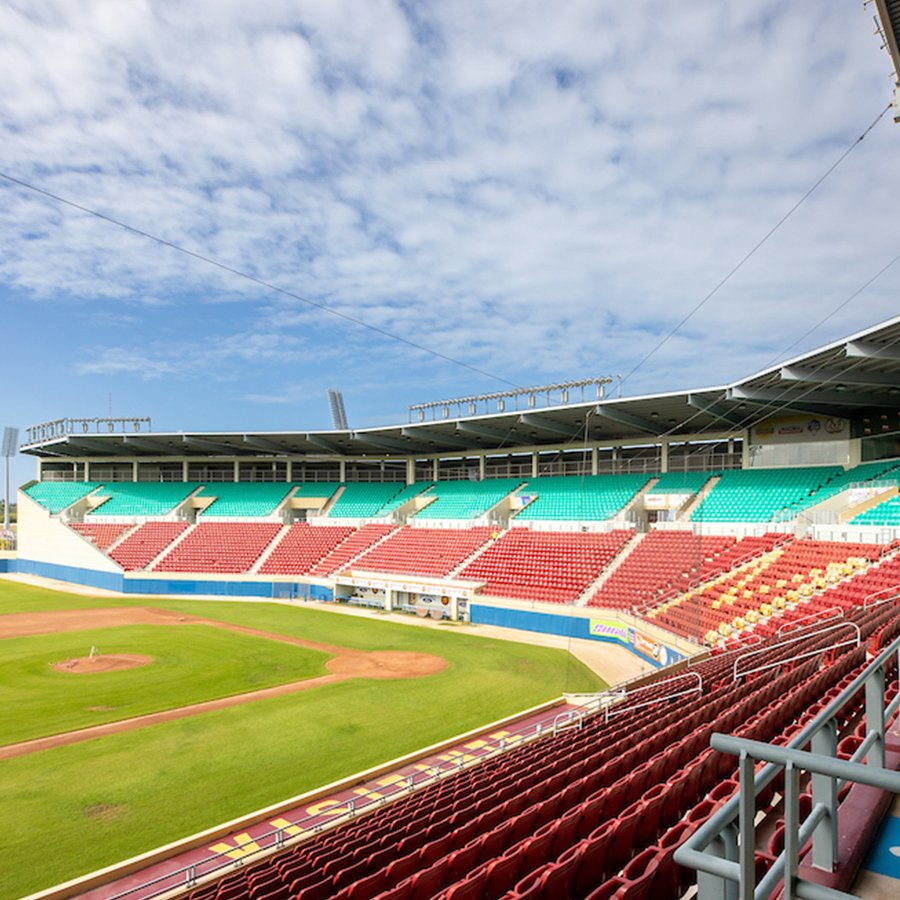 Sports Venues in the West Region: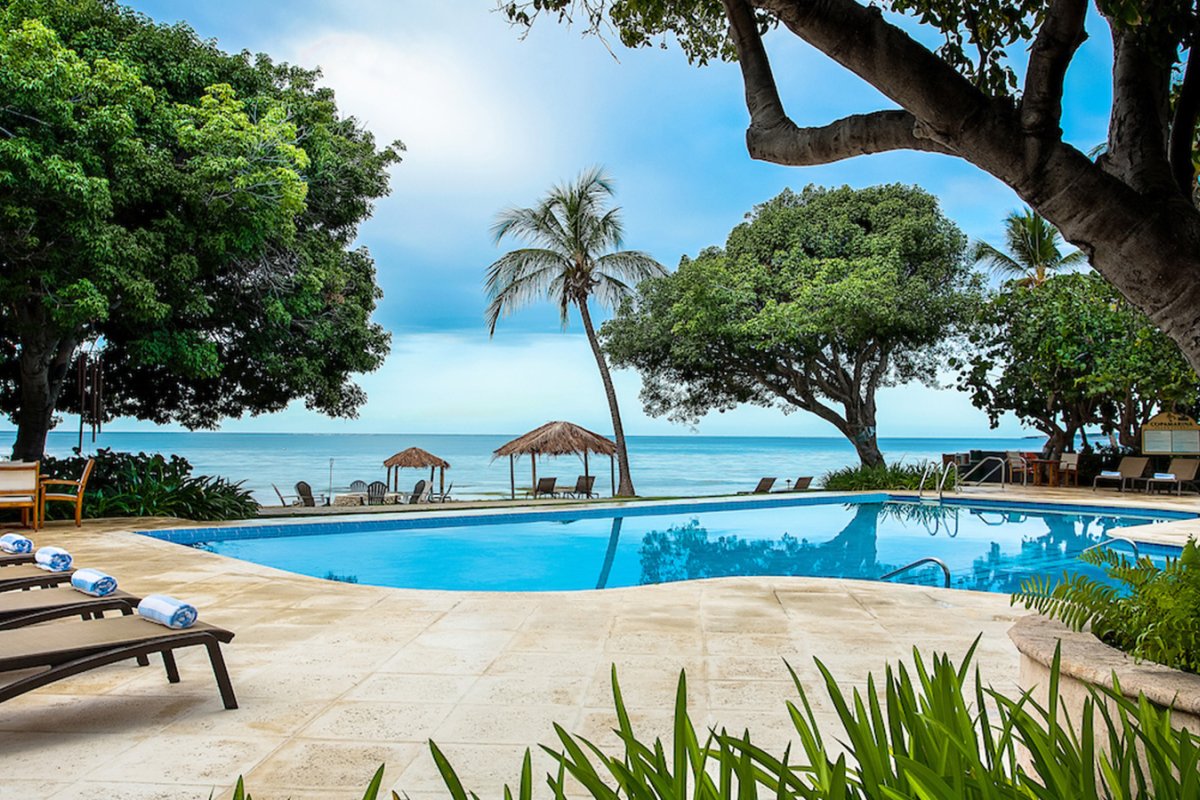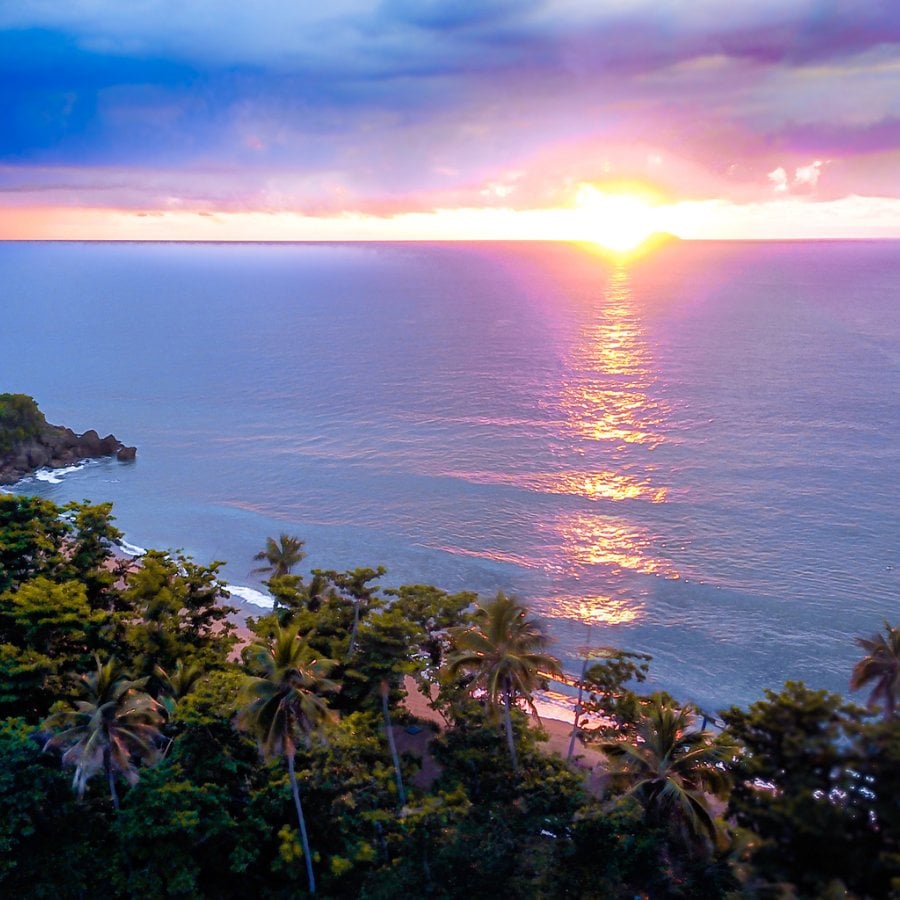 Spend some time relaxing by the pool before heading to Rincón Beer Company. This cozy microbrewery offers 16 rotating taps of locally brewed beer for adults 18+ (the legal drinking age in Puerto Rico) as well as a robust menu of bar bites, including everything from fish tacos to IPA-infused cheese dip. After dinner, head to one of the many nearby beaches to catch one of the region's iconic sunsets.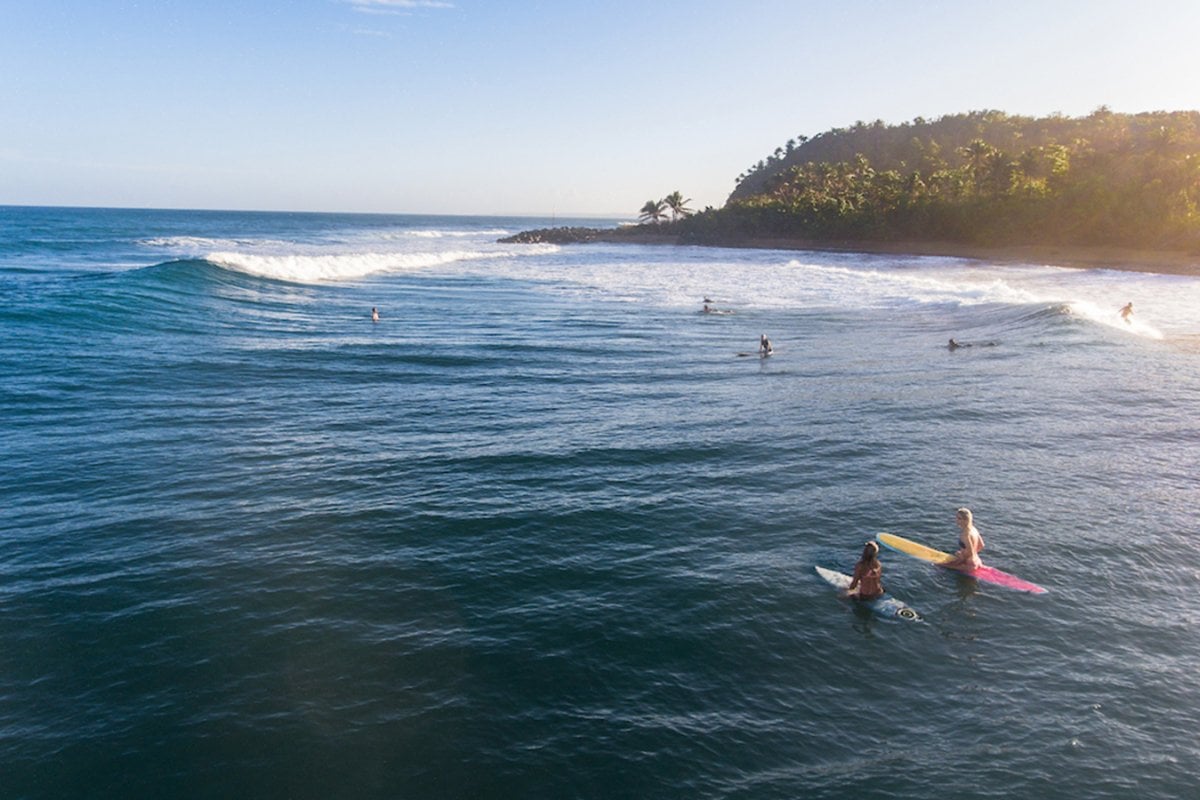 Day 2: Surf & Sunsets in Rincón
If you have watersports enthusiasts in your group, then a visit to Rincón is a must! Start the day with breakfast and coffee at Stoked: Xpresso + Surf. From there, head over to Rincón Surf School for a three-hour surfing lesson. Their knowledgeable instructors will show your group everything they need to know about surfing the Island's famous breaks.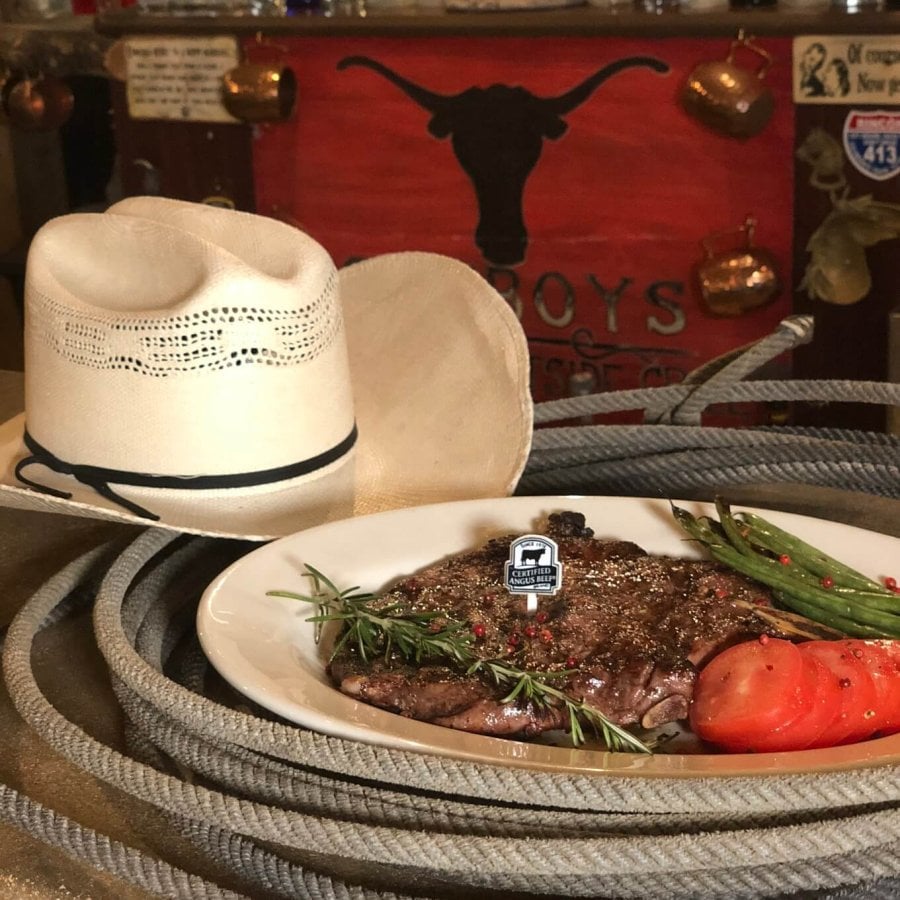 After the lesson, your team can test their skills — or enjoy some R&R — at some of Puerto Rico's best surfing beaches, including María's, Sandy, Steps, or Domes. If you opt for Domes, we recommend a side trip to Punta Higüera Lighthouse for panoramic views of the coast. The on-site snack bar is the perfect place to rehydrate and catch one of the west's legendary sunsets.
Round out your day of sunshine and surf with a hearty dinner at Cowboy's Cantina & Outside Grill, a local favorite known for their wood-burning barbecue and fine selection of steaks.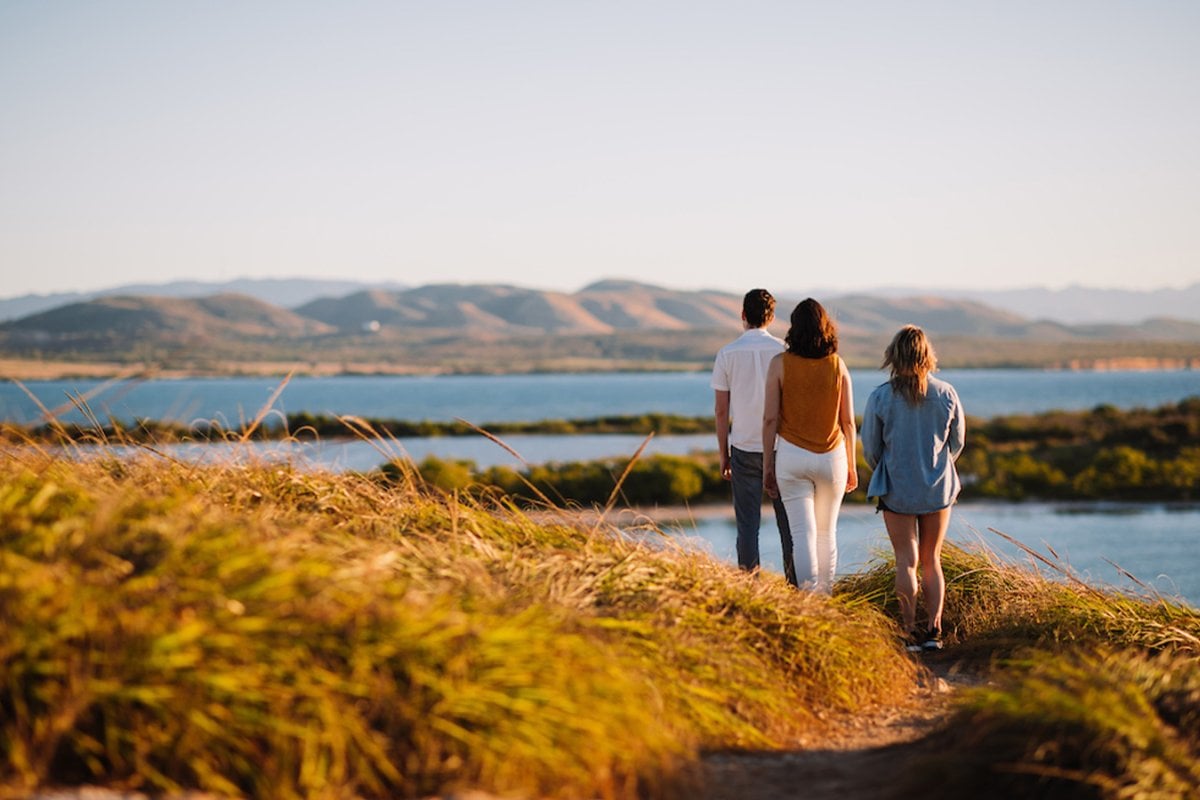 Day 3: The Natural Jewels of Cabo Rojo
Did someone say road trip? Grab a quick breakfast at the hotel, or if you're staying in Rincón, pick up some pastries from a local bakery like Panaderia La Nueva Estación or Panaderia La Rincoeña before hitting the road to Cabo Rojo. This outdoor-lover's wonderland (and former pirate hideout) is home to some of the most spectacular landscapes in Puerto Rico, and is about an hour southwest of Rincón.
Begin with a hike at Cabo Rojo National Wildlife Refuge, where your team can meander along trails of varying length and difficulty, learning about local wildlife along the way. The refuge is home to several scenic spots, like Puente de Piedra (a natural stone bridge) and Los Morrillos Lighthouse, as well as one of the Island's most iconic beaches, La Playuela/Playa Sucia. Or, soak up some sun at Playa El Combate, a popular beach for the younger crowd. Be sure that everyone gets a chance to jump off the pier… it's a thing here!
While in Cabo Rojo, a lunchtime visit to Annie's Place has got to be on the menu. An Island staple since 1974, they're known for serving local seafood, juicy burgers, and their famous empanadillas. If there's time, work off lunch with a hike on the trails and boardwalks of Boquerón State Forest.
As the sun begins to set, head to dinner at Buena Vibra Bar & Tapas, where diners can feast on creative small plates that are rooted in traditional Puerto Rican cuisine. For those 18+, the restaurant also boasts a large beer and cocktail selection.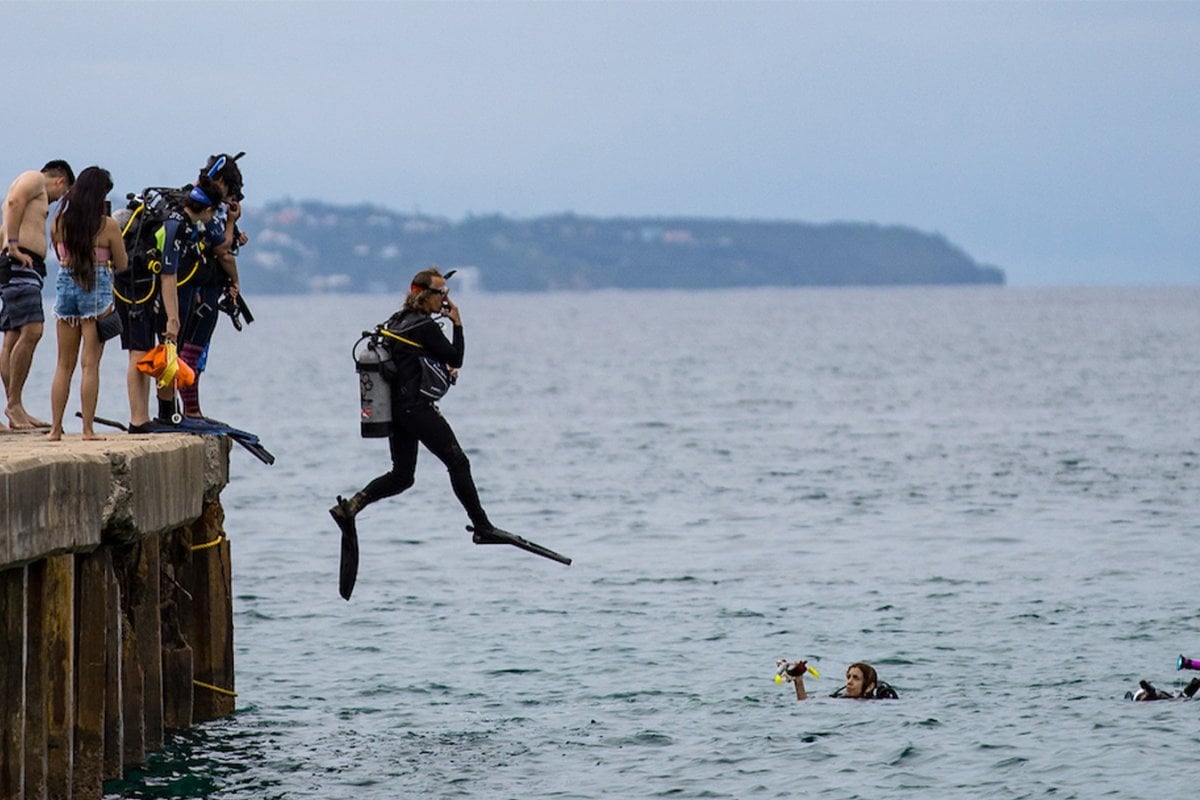 Day 4: Scuba, Snorkel, or Jet Ski — Player's Choice!
Like Rincón, Aguadilla is a popular destination for watersports. If you're visiting on the weekend, you'll definitely want to grab brunch at Aguadilla Rooftop Experience (Rumchata French Toast with a beachfront view, anyone?).
As we know, athletes are always up for a new challenge, which is why we recommend booking a beginner-friendly snorkeling or scuba-diving excursion with Aquatica Dive and Surf. Your group can experience the thrill of underwater exploration at reefs inhabited by moray eels, lionfish, and more.
Those who prefer to stay above water can try jet-skiing with Aguadilla Water Sports. Their guides will take riders along the picturesque coastline and into hidden coves for sightseeing and snorkel opportunities.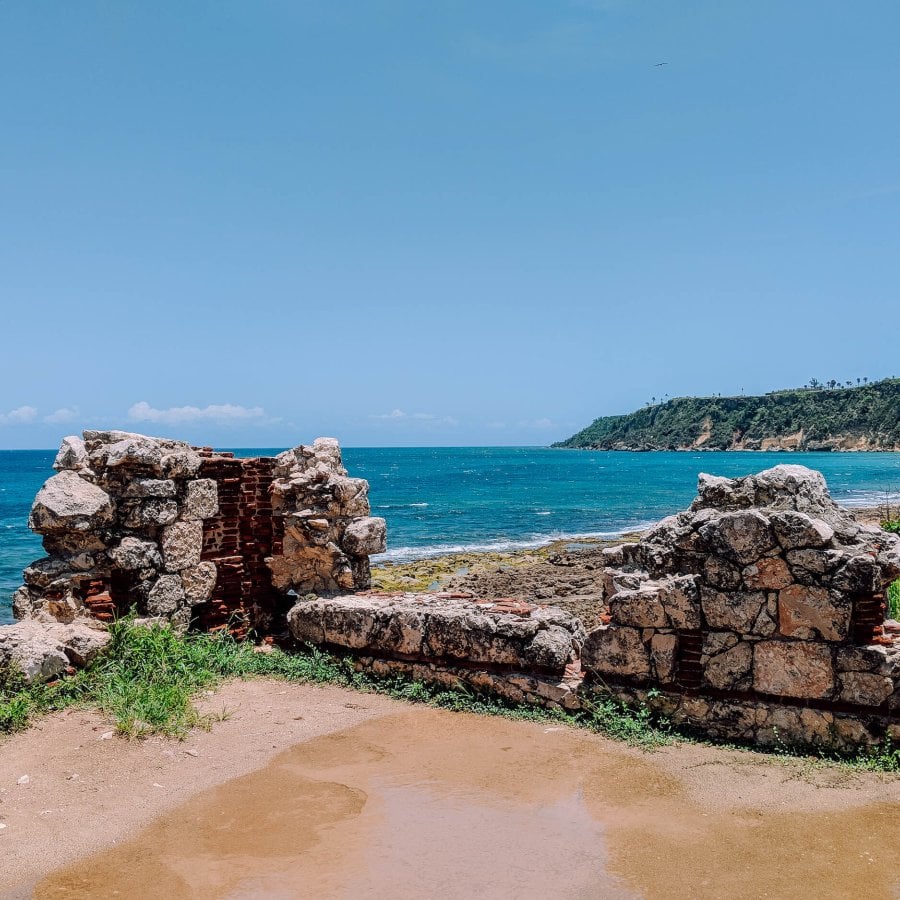 Finish the day with a team photo at Ruinas Faro Punta Borinquen, a dramatic lighthouse ruins perched above the coast that's known for Insta-worthy sunsets. Follow that with dinner at Desecheo, whose specialty is authentic Puerto Rican mofongo (mashed plantains heaped with the meat, seafood, and sauces of your choice).
Day 5: The Ultimate Day on the Water in La Parguera
If schedules allow, plan to take a day trip to La Parguera in the town of Lajas, a seaside destination tucked away on Puerto Rico's southwest coast where an array of aquatic experiences await.
Since there's much to choose from, working with a local tour provider such as Parguera Water Sports or Hook'd on Adventure Parguera will help you make the most of your day. These guides offer everything from boat charters to the crystal-clear waters of Cayo Enrique to guided kayak tours of La Parguera Bioluminescent Bay, which glows and sparkles as you move through the water.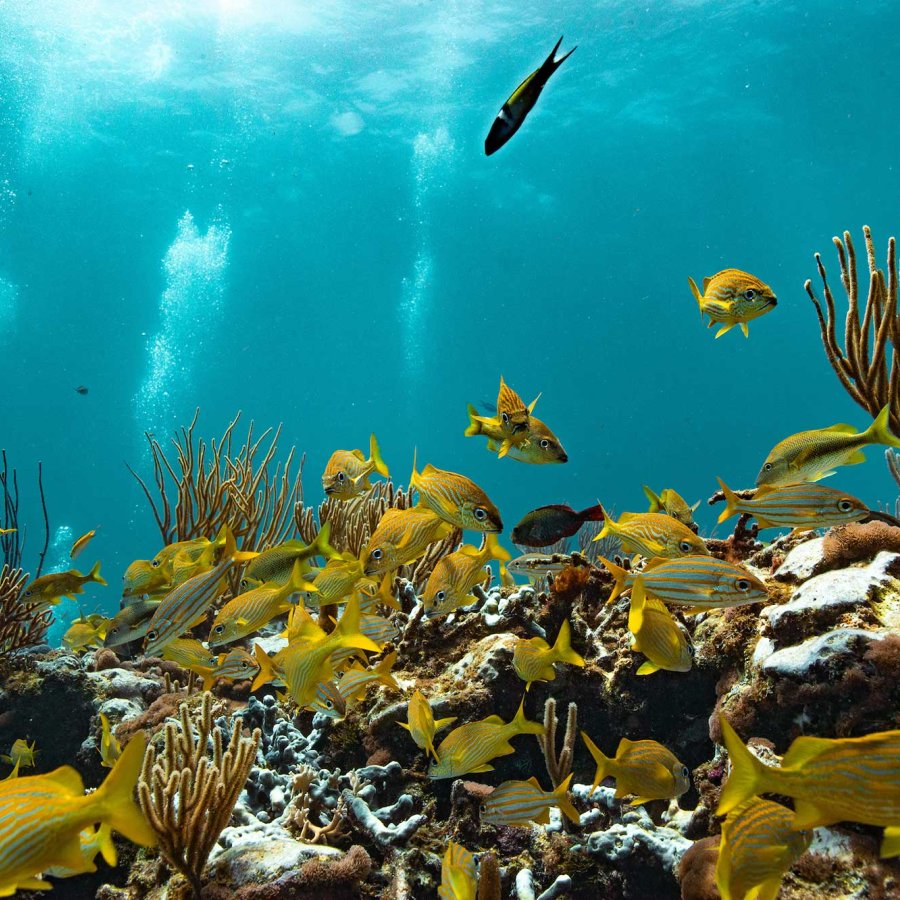 Your group can also book a deep-sea fishing adventure aboard a 31' vessel with Parguera Fishing Charters. Or, go diving with Paradise Scuba Divers at The Wall, La Parguera's legendary dive spot that's home to barracudas, manta rays, triggerfish, and more.
Read More: 6 Days of Underwater Adventures in La Parguera
Before driving back to your hotel, stop at El Malecón for an hour or two of chinchorro-hopping. Along this waterfront boardwalk, you'll find numerous food and drink vendors serving everything from frituras (aka deep-fried deliciousness) to piña coladas.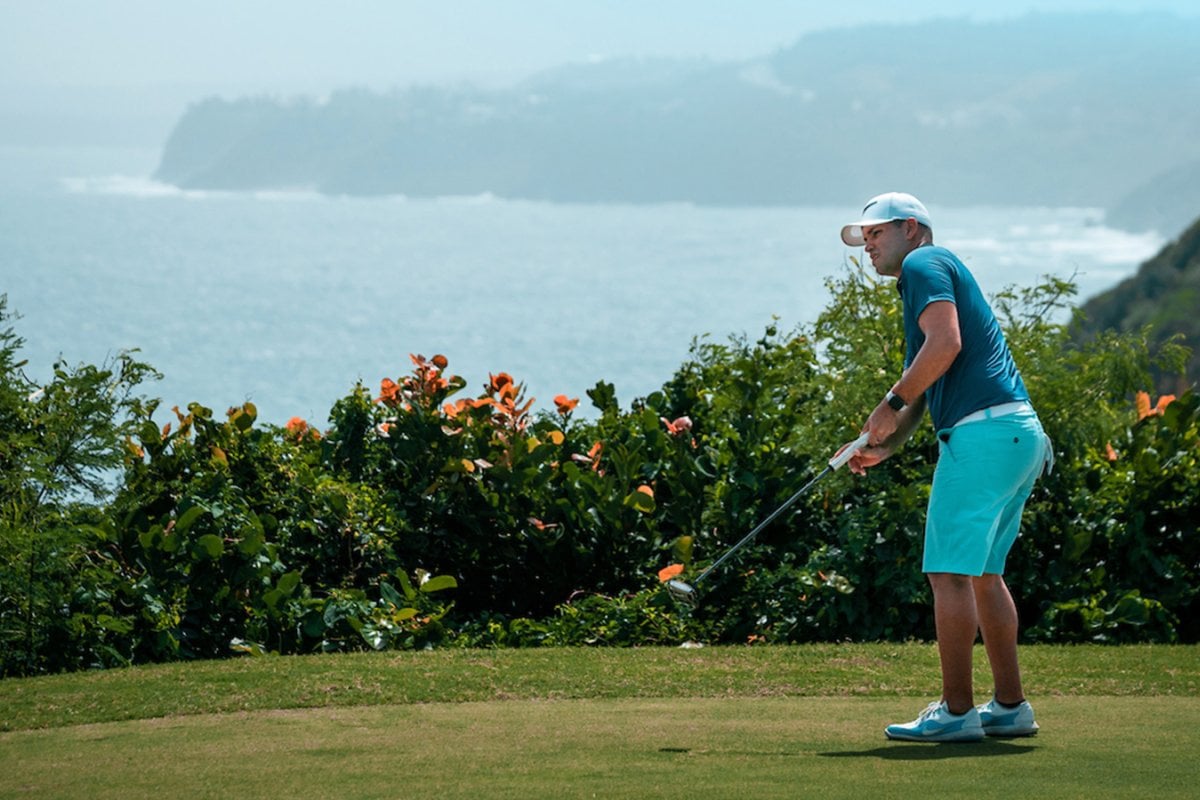 Day 6: Savor One Last Day in Puerto Rico
It's your last 24 hours in Puerto Rico… time to seize the day! Depending on how much time you have, here are some ideas to fill your final hours on the Island:
We know that every team plays off a different itinerary, so feel free to adjust this agenda to your group's needs. Squeeze in activities between practices or games, or add on a few days before or after your event to fully experience the beauty and culture of Puerto Rico!