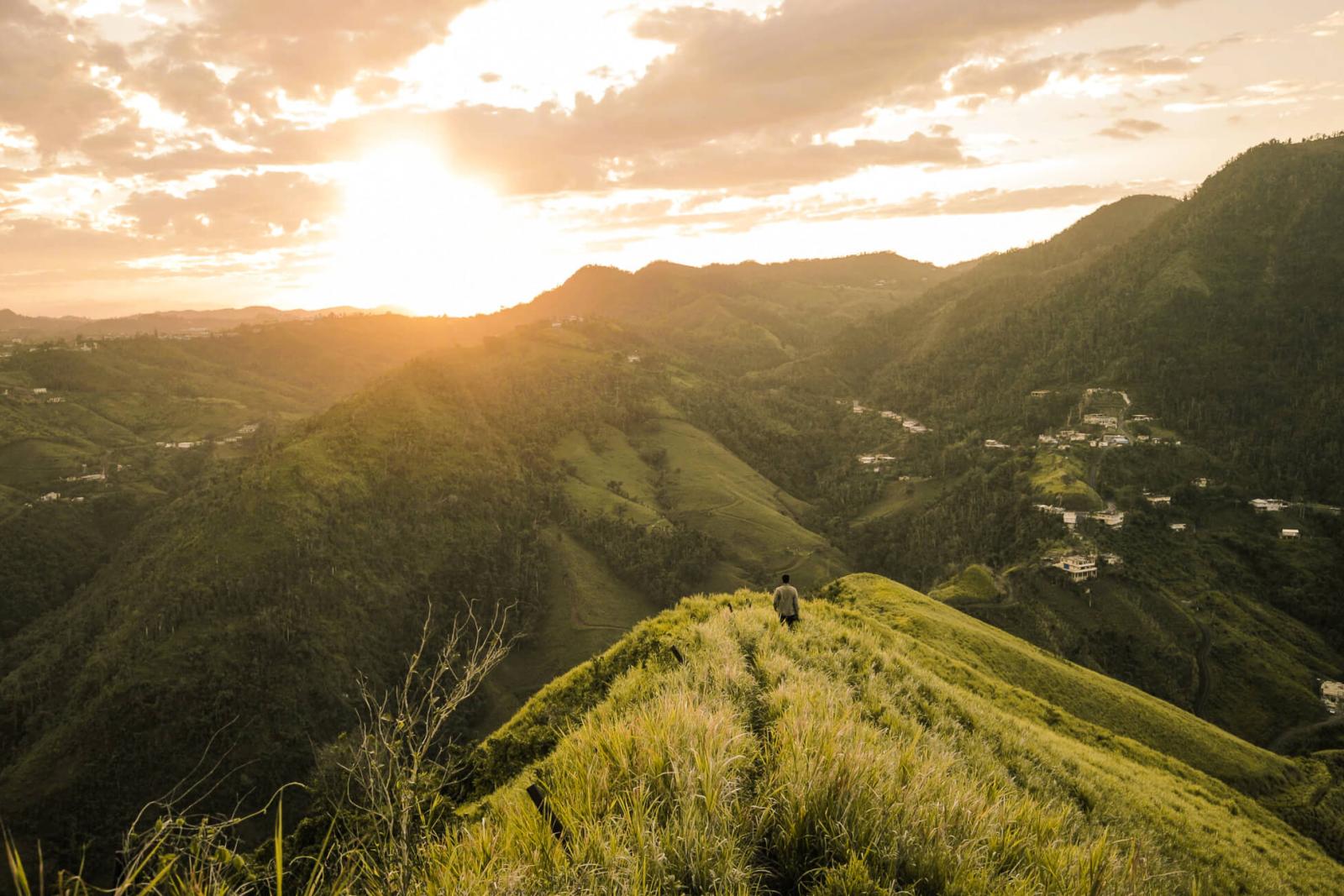 A Week-Long Adventure for Outdoor Enthusiasts
Take your group around the Island for a week of adventures on land and sea. This trip includes a mix of popular places and off-the-beaten-path locales, from rainforest hikes to monster zipline rides and secluded beaches.
Day 1: Arrival
After arriving at Luis Muñoz Marín International Airport (SJU) in Carolina, transport your group to the town of Río Grande, in the eastern region of the Island. Check into the Wyndham Grand Rio Mar Beach Resort & Spa if your group enjoys comfort and premium amenities. Or, for a more budget-friendly option with more of a local vibe, consider small inns, known as paradores, such Parador Costa del Mar. Plan for an easy dinner at the property, or explore restaurants in the area.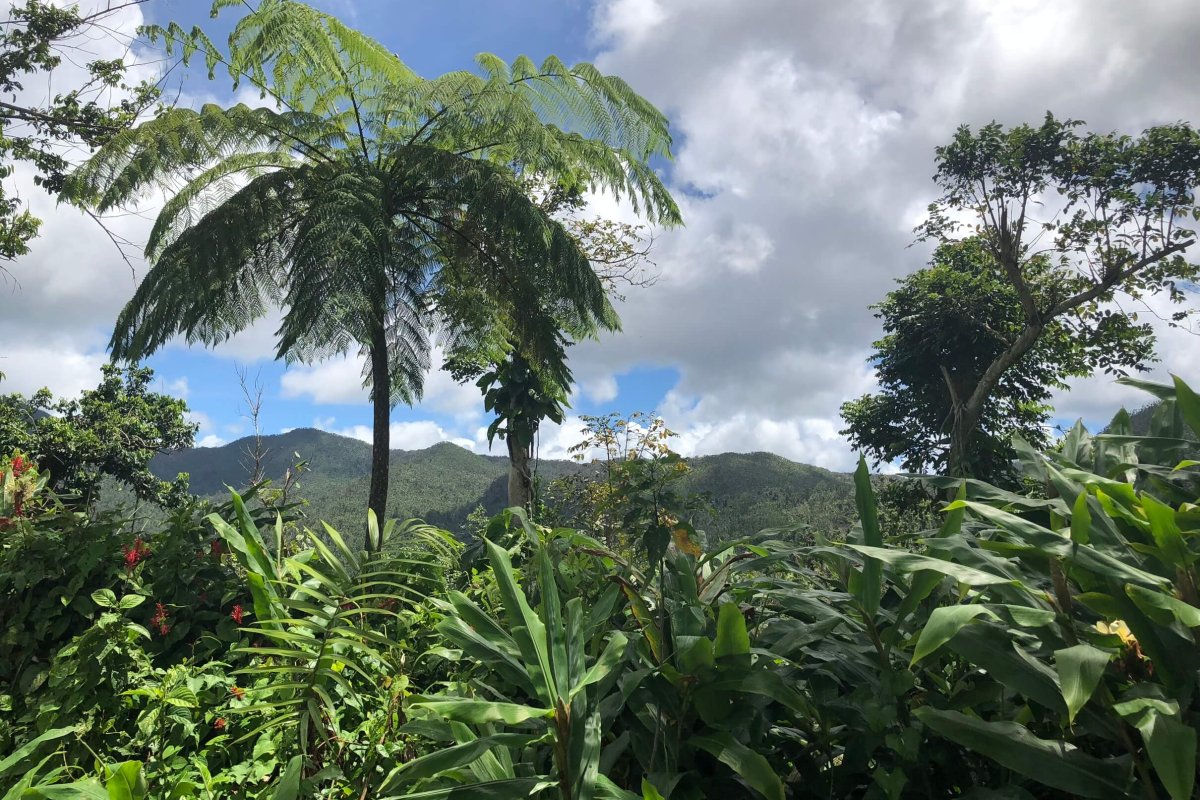 Day 2: El Yunque and a Bio Bay
Plan for a hearty breakfast at the hotel, as everyone will need their energy for an exhilarating hiking adventure in El Yunque rainforest. There are a variety of local tour companies who can take your group on a guided hike followed by a swim at the base of a waterfall, or find options for rock climbing, rappelling, and other activities. Just make sure everyone has sturdy footwear, a change of clothes, and plenty of water. Back at the hotel, give everyone some time to relax poolside, then grab an early dinner at one of the three restaurants on the property in order to be ready for the next adventure.
In nearby Fajardo your group can experience one of Puerto Rico's natural wonders at Laguna Grande, a bioluminescent bay. Companies like Kayaking Puerto Rico, Eco Adventures Puerto Rico, and Pure Adventure Puerto Rico offer trips paddling out into the bay to experience the unique phenomenon of tiny dinoflagellates lighting up when paddles disturb the water. Para La Naturaleza offers the option of paddling or land-based tours. The less moonlight there is, the more bright the effect in the water will be, so plan ahead for a new moon, if possible.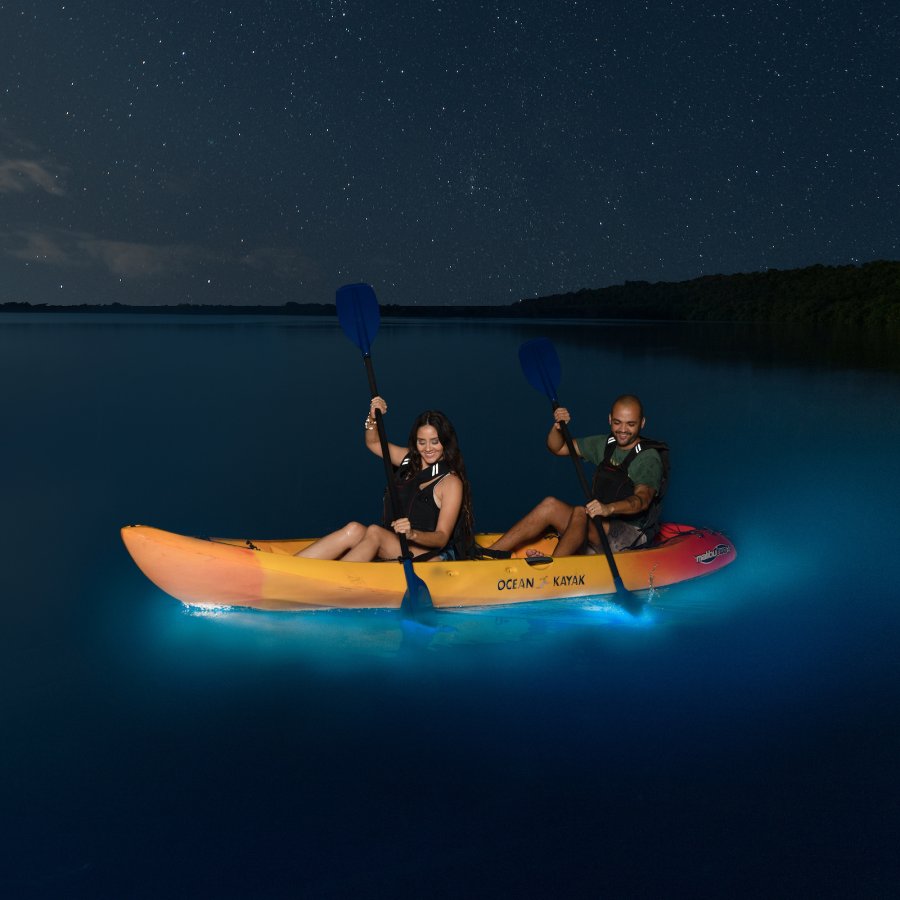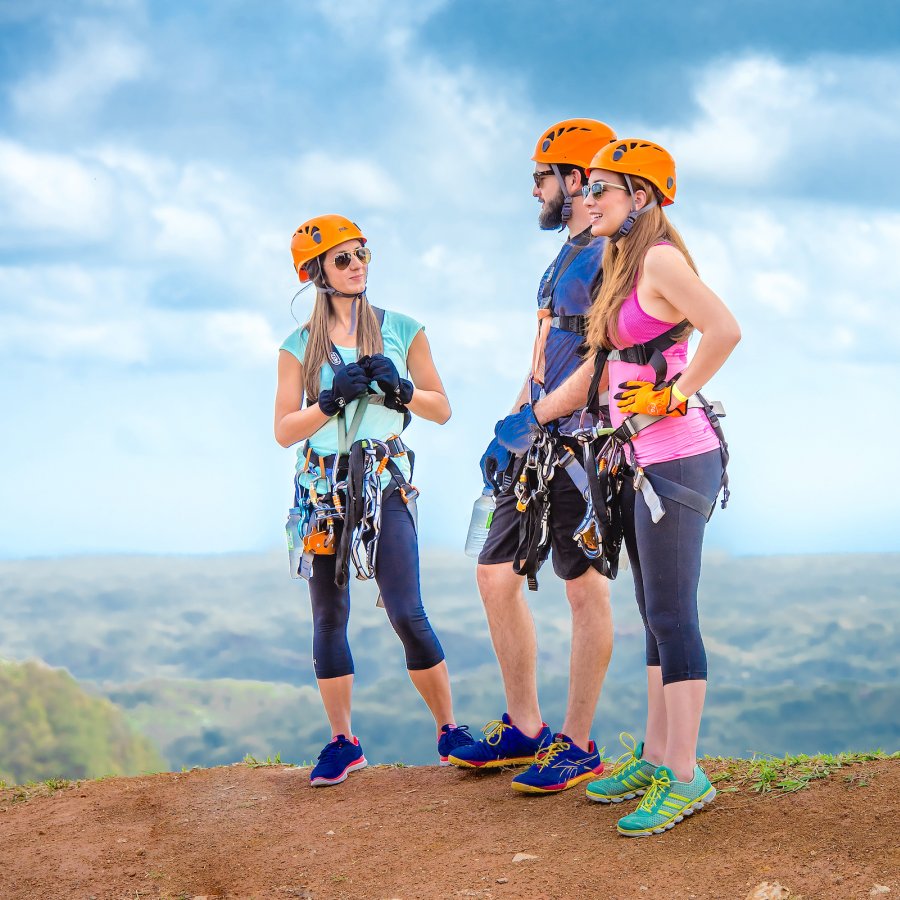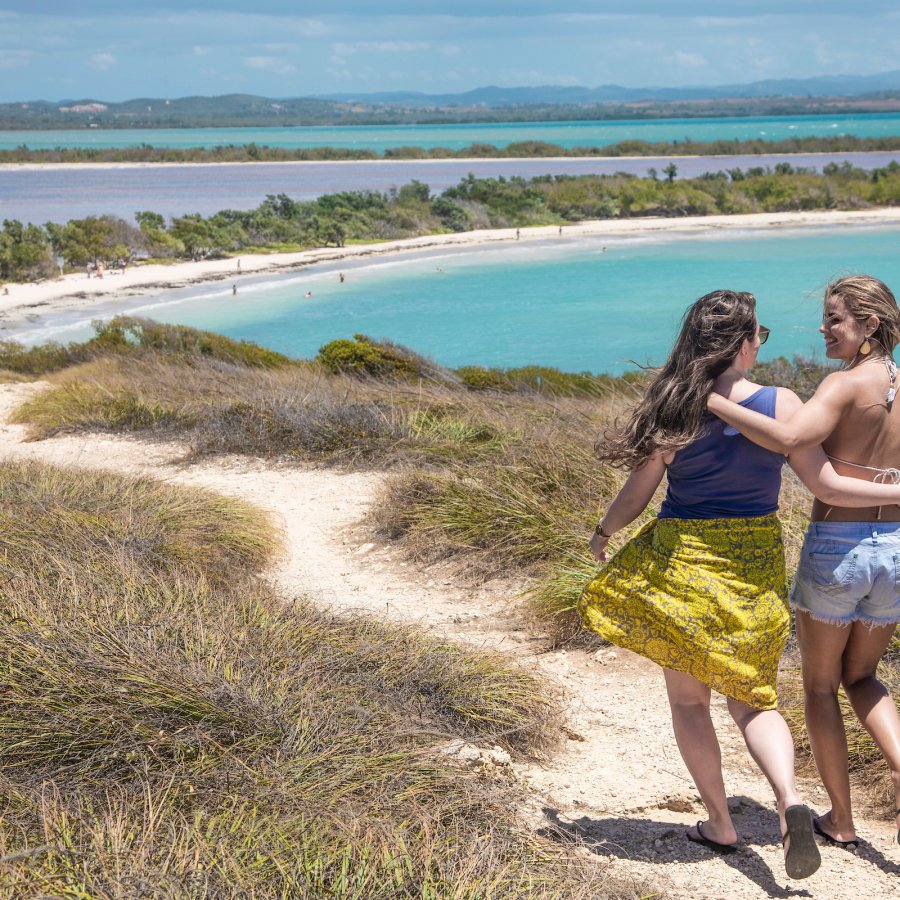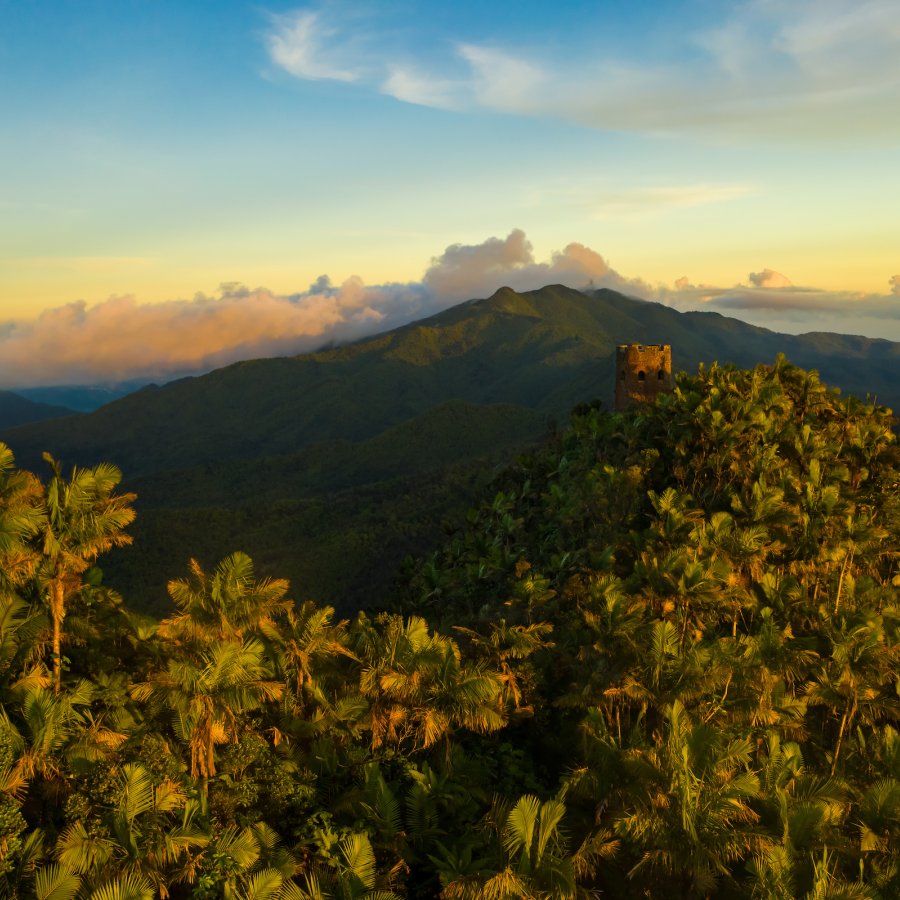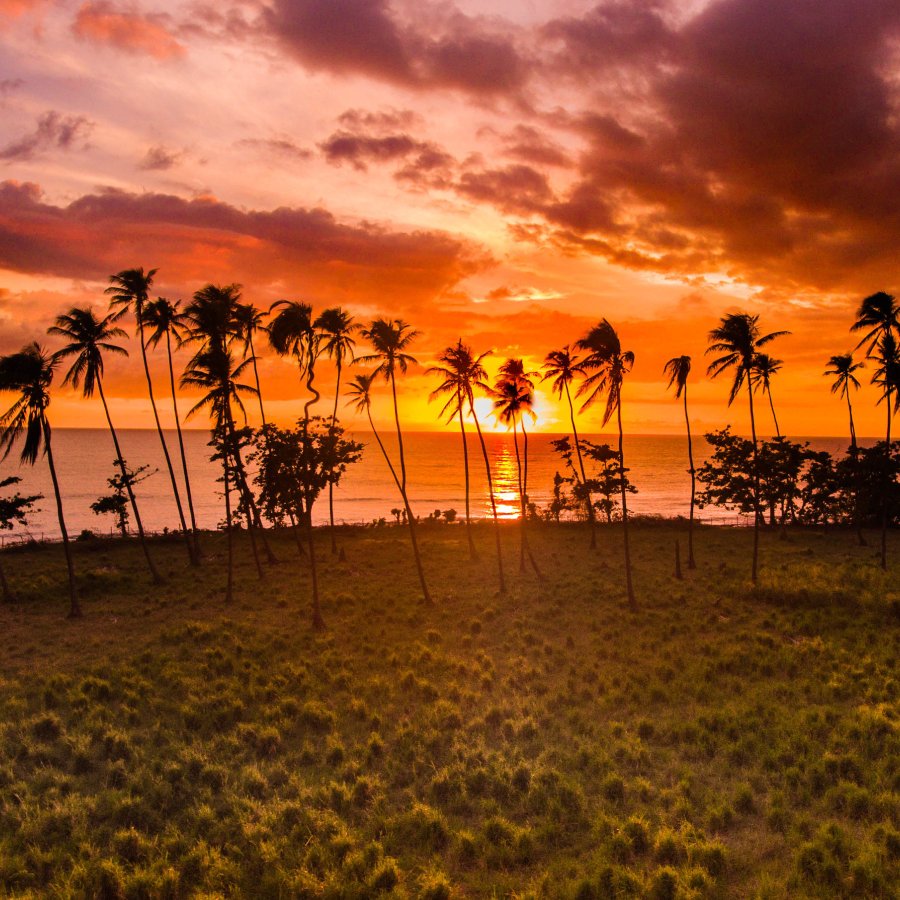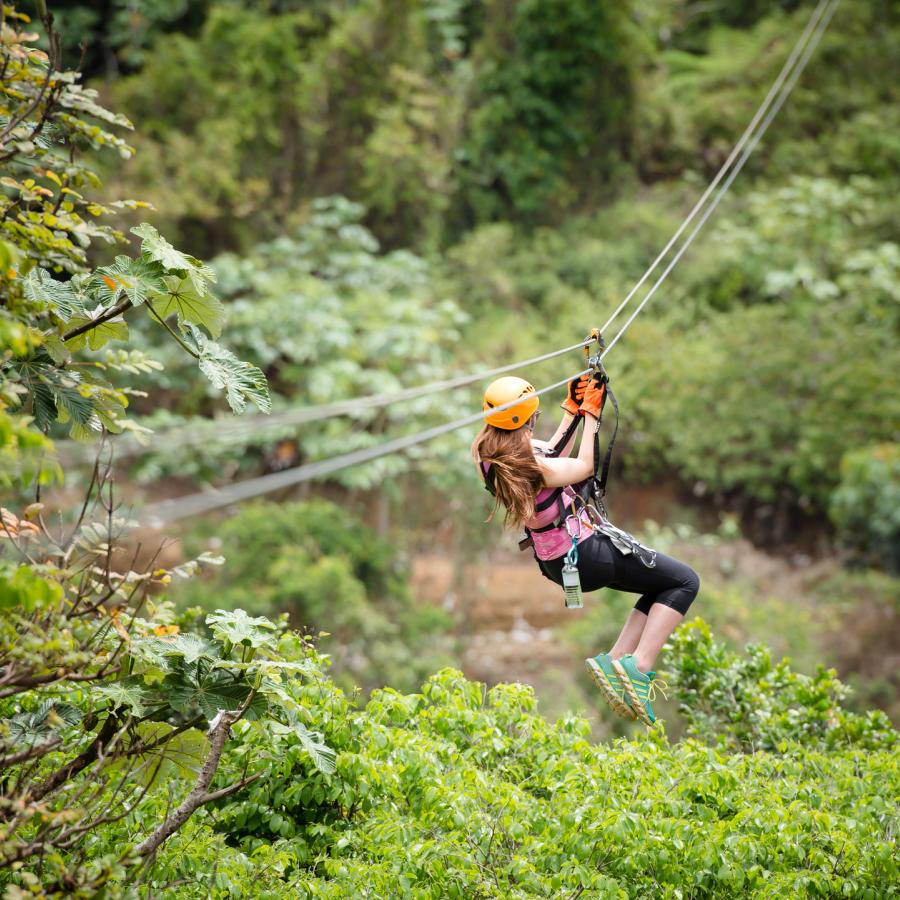 Day 3: El Monstruo
Check out the hotel and load your group up for a drive through the mountains towards either Camuy or Orocovis. In Camuy, nature lovers will relish the chance to go underground at the Río Camuy Cave Park. This cave system houses the third-largest underground river in the world! Whereas in Orocovis, you'll find the thrilling Toro Verde Nature Adventure Park, featuring one of the longest ziplines in the world, El Monstruo, and many smaller zip lines, challenging bridges, and incredible views. Both Toro Verde and the Río Camuy Cave Park are popular spots, so be sure to make reservations for your group before your visit.   
Once you've soared through the mountains, it's time to enjoy a hearty Puerto Rican lunch at Toro Verde's famed restaurant or at La Sombra, a local institution that's been serving delicious longanizas (Puerto Rican sausage) since 1934. Afterward, if your group is up for an afternoon adventure, the Toro Negro State Forest is just the place. Go for a mindful hike through the forest's trails or set out to find one of the natural pools and swim in utter bliss. For a shorter drive, your group can spend the night at the Hyatt Place in Manatí and continue delighting themselves with Puerto Rican staples at Costa Azul Restaurant or Bocaito Bar & Restaurant. You can also take the northern coast's scenic route and continue onwards to the town of Isabela, where you can check-in into the Villa Montaña Beach Resort, a secluded beachside paradise. Once everyone is settled in and has had a chance to relax on the beach, rally the troops for dinner at the resort's Eclipse Restaurant, which overlooks the beach and has been honored by Wine Spectator Awards.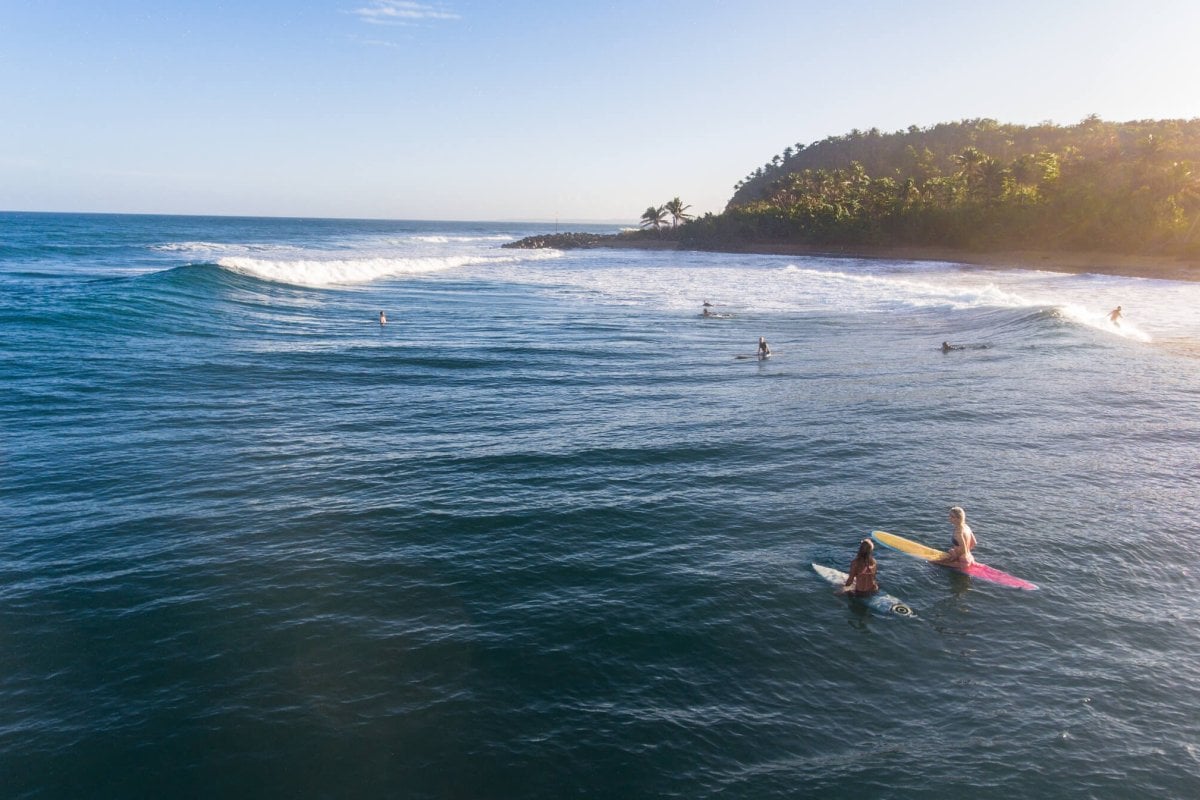 Day 4: Beach Day
The northwest corner of the Island has numerous beach options offering a range of activity options, depending on your group's interests. For a day of relaxation, they can hang out at the resort's adjacent beach, or head down to María's beach in Rincón for a surfing lesson on one of the Island's most popular breaks (waves are quiet in the summer and bigger during the winter, so plan accordingly).
For a group that wants to go snorkeling or diving, head to Steps beach, named for a random set of concrete steps in the middle of the beach. The adjacent Tres Palmas Marine Reserve is a perfect location to observe the colorful marine life that surrounds the Island. Rincón is the westernmost point on the Island and famous for its sunsets, so if your group spends the day in the area, plan for dinner at Tamboo Beside the Pointe, a bar and restaurant that overlooks a beautiful stretch of western-facing beach.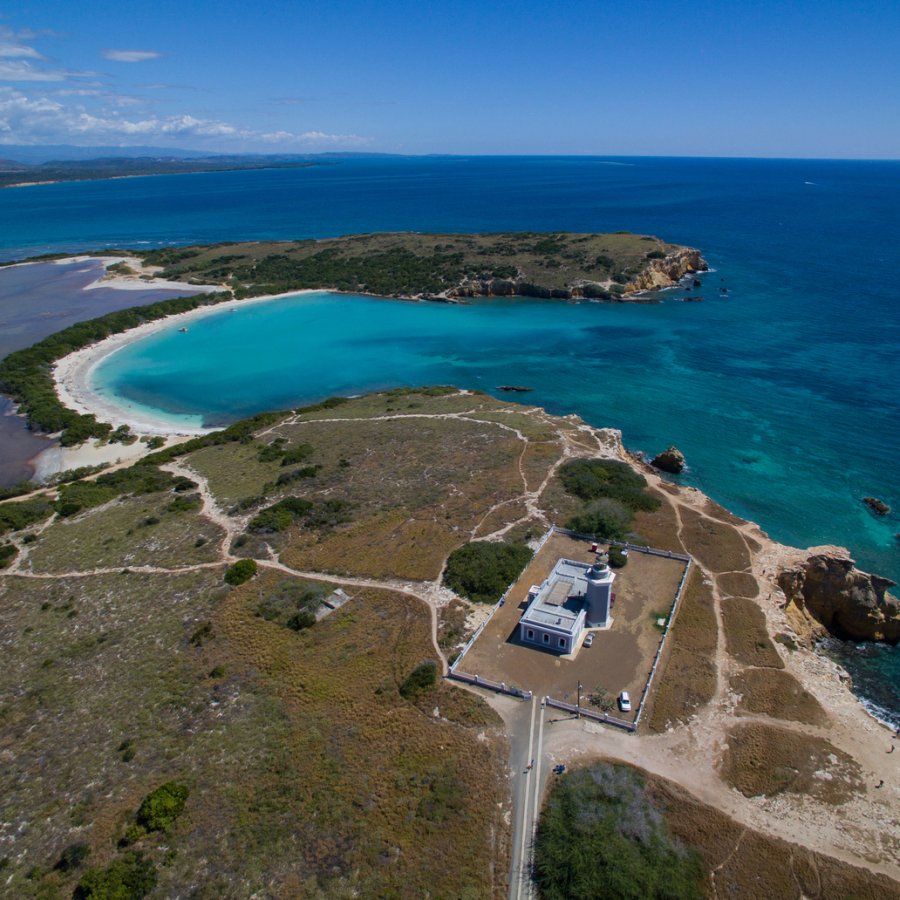 Day 5: Connect with Nature in Cabo Rojo 
Check out of Villa Montaña and head south to Cabo Rojo, a municipality on the southwestern corner of the Island that is surrounded by a variety of different natural reserves, parks, and historic sites. Start the day at Los Morrillos Lighthouse, a picturesque, cliff-side structure completed in 1877. Enjoy panoramic views from the observation deck and spend some time exploring the rocky cliffs and the popular Puente de Piedra (a photogenic natural stone arch nearby). You might also consider a stop at the Cabo Rojo National Wildlife Refuge to see the Cabo Rojo salt flats, whose bright pink and red tones contrast against the turquoise waters nearby. Bring a picnic lunch and enjoy some time at Playuela, also known as Playa Sucia, a horseshoe-shaped beach that is frequently named among the best in the world.
Later in the afternoon, have the group check in at Combate Beach Resort, one of the Island's top paradores. You'll find numerous options for seafood dinners and nightlife in downtown Boquerón after everyone has settled in and cleaned up. El Poblado is a fishing village in the neighborhood where restaurants and quaint shops surround the marina.
Day 6: Guánica's Dry Forest
Get a taste of the diversity of Puerto Rico's natural environments today. Since the trip started with an adventure in a rainforest, it'll end with a visit to the Bosque Seco de Guánica, one of the most extensive tropical dry forests in the world. This arid land is home to hundreds of species of plants and animals and is a popular stop for birdwatching enthusiasts. There are also numerous trails with varying degrees of difficulty, so no matter how much exertion your group wants, there's probably a good match for them here.
One of the most popular trails (also one of the longest, at six miles) is the Fuerte de Caprón, which leads to the remains of a historic fort overlooking the coast. The Cueva Trail leads to the coast and a series of natural caves. There's also the Ballena Trail, which reaches Ballena Bay, and nearby Tamarindo beach, which is a great spot for a swim. It'll just be a partial-day excursion here before making the trip back to San Juan. It's about a two-hour drive, depending on traffic, but there will be a stylish evening celebrating all the fun of the week before the trip is over. Consider a fun, hip place like Condado Ocean Club in the Condado district. You'll find numerous restaurant options in the surrounding area, or plan a special outing to local hotspots like La Placita in the Santurce neighborhood, where food and dancing are abundant. 
Day 7: Relax and Depart
Depending on when group members are departing, there are lots of ways to enjoy the last morning in San Juan. Travelers can relax by the pool after breakfast, explore the cobblestone streets, historic landmarks, and charming shops of Old San Juan, or see some art at one of the city's excellent museums before they head back home with lots of amazing memories and brilliant photos of their time in Puerto Rico.
View Places Mentioned on a Map