The north region of Puerto Rico has something for everybody to enjoy.
Whether your group is looking for a luxury escape or an adrenaline-fueled adventure, you'll have lots of options to pick from in the north region of Puerto Rico. This itinerary offers ideas for trips lasting three to four days.
The northern region of the Island offers a wide variety of experiences that will appeal to all different kinds of travelers. If your incentive group has diverse opinions on what makes a fun vacation, then the northern region might be the best place to find something for everybody. For outdoor enthusiasts, there are striking beaches, impressive caves, and hiking trails to explore. Those looking for a more high-end getaway will be impressed by upscale accommodations, opulent spas, and locally-sourced, seafood-centric fine dining. This itinerary will allow you to mix and match activities depending on your group's interests and schedule.
Day 1: Arrival and Welcome
Most of the hotels and resorts that can accommodate large groups are located in the town of Dorado, just a 45-minute drive from the Luis Muñoz Marín International Airport near San Juan.
VIP groups will fall in love with Dorado Beach, a Ritz-Carlton Reserve, one of the most exclusive luxury resorts in Puerto Rico. Once settled into their rooms, your guests can take some time to enjoy the hotel's private beach and pools, book a few rounds at one of the two spectacular 18-hole golf courses, or treat themselves at the ultra-luxe Spa Botánico. In the evening, gather everyone for a private welcome dinner at COA, the hotel's fine dining restaurant which offers masterfully crafted dishes made with locally sourced, seasonal ingredients paired with wine or cocktails.
Other oceanfront options in the area are the Embassy Suites by Hilton Dorado del Mar Beach Resort and Aquarius Vacation Club. These adjoining hotels are just steps from the beach, with a lagoon-style swimming pool, and complimentary made-to-order breakfast. All of these hotels also offer ample meeting space and ballrooms for private events that can accommodate small to large groups.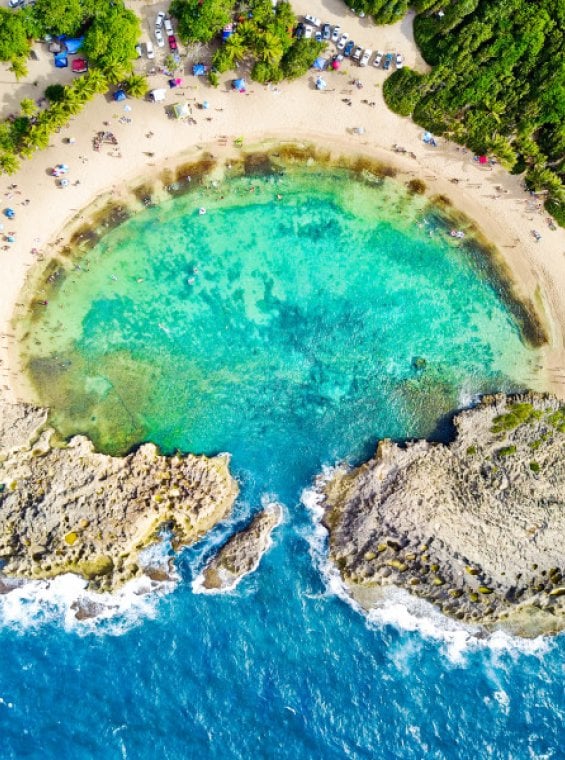 Day 2: Country Meets Coast
After a relaxing first day, treat your group to some unique experiences in the surrounding towns. For these excursions, the group should bring hiking shoes as well as bathing suits.
Start off with a visit to Hacienda La Esperanza Nature Reserve in Manatí, a beautifully preserved sugar plantation surrounded by grasslands, wetlands, and karst hills extending all the way to mangrove-studded beaches. If your group enjoys learning about history, supporting conservation efforts, or exploring the outdoors, a morning spent at Hacienda La Esperanza will be an experience they will never forget. Hiking and biking trails cover the expansive nature preserve and guests are welcome to do some exploring on their own after the tour.
Afterward, head to Mar Chiquita, a beach unlike anything your group will have seen before. A tranquil pool of turquoise water is flanked by limestone hills in a half-moon formation. Your guests can relax on the beach and soak in the shallow water, or climb the surrounding hills and take in breathtaking views of the coast.
Finish off the day at a casual local restaurant such as Costa Azul in Manatí or Salpicón in Arecibo. Both can accommodate large groups and serve authentic Puerto Rican cuisine such as mofongo, fresh lobster, whole fried fish, and other specialties that can be accompanied by fruity tropical drinks or local beers.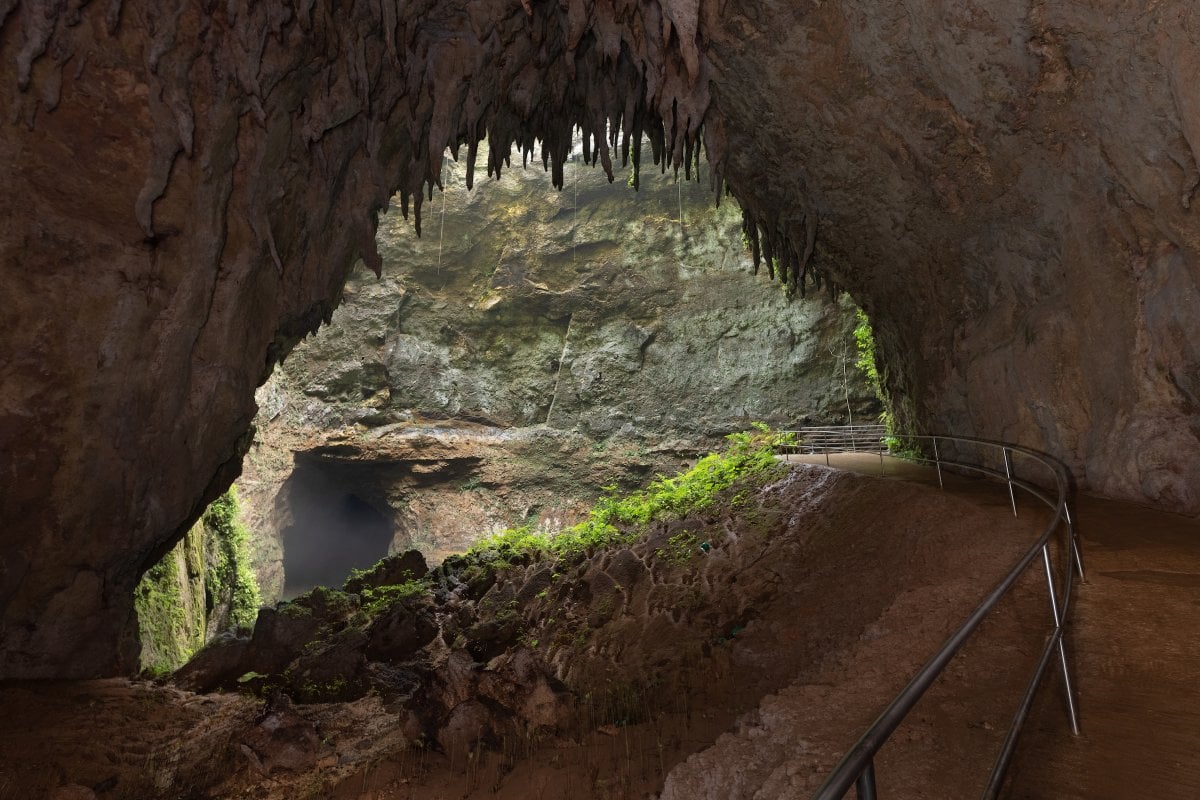 Day 3: Underground, Underwater, or Above the Clouds
Depending on your group, the third day can either be slower-paced or more action-packed
A not-to-be-missed attraction is the Río Camuy Cave Park, where visitors get to explore the natural limestone caverns surrounding the Camuy River. Your group can take a walking tour inside the third-largest underground cave system in the world. As awe-inspiring as these caverns are, they are also very accessible, with convenient walking paths and safety railings.
If you have a group of thrill-seekers, book a tandem jumping experience at Skydive Puerto Rico or Xtreme Divers, both located in Arecibo. This style of skydiving is ideal for beginners since it involves using a tandem harness with a certified instructor. Your guests will have the opportunity to fly through the air and experience the Island from above during this once-in-a-lifetime adventure.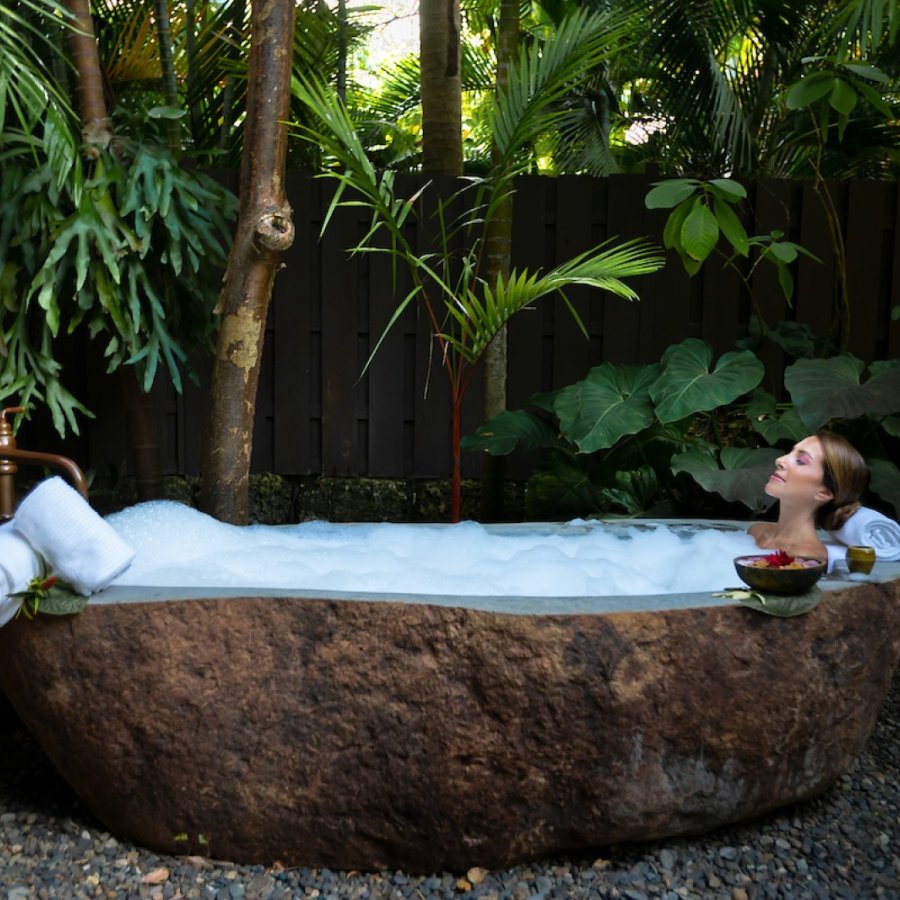 For those looking more for a day of ultimate rest and relaxation, book them a spa day at Spa Botánica at Dorado Beach, a Ritz-Carlton Reserve. A wonderland for wellbeing, this spa offers a wide variety of immersive treatments and experiences that are heightened and harmonized by nature. From garden bathing rituals and deep tissues massages to spiced bay and coconut al fresco scrubs, your team will feel completely rejuvenated after a day spent at Spa Botánica.
Finally, your group can unwind and watch the sunset over the ocean at Salitre Mesón Costero, in Arecibo. Enjoy tapas and Spanish-inspired cuisine, with a particular focus on local seafood, either at the restaurant's beachfront terrace or in a private space that can accommodate larger groups.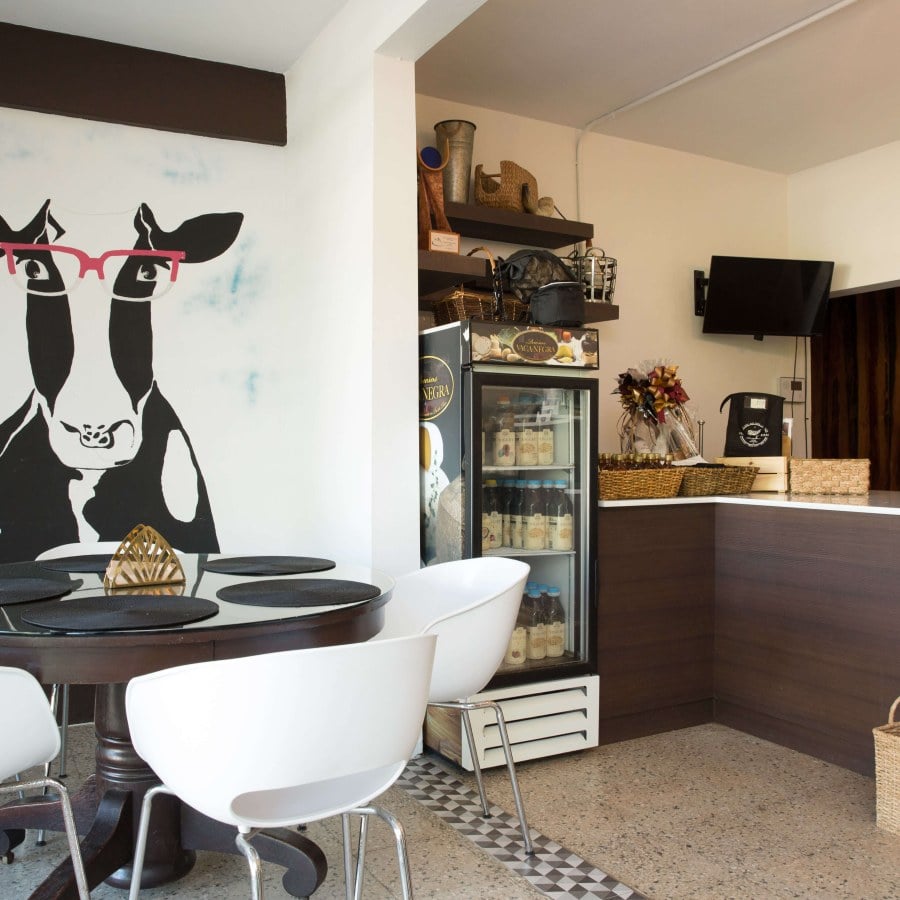 Day 4: Say Cheese!
Just because it's the last day of their trip doesn't mean your group has to stay at the hotel. If you have some time in the morning (and you have a group of 10 or more), take a private tour of a cheese-making facility called Vaca Negra, in Hatillo. A highlight of the tour is the opportunity to make your own cheese! The facility can even ship it to you after it's been aged for two months in their cheese cellar.
If your group would like to do some last-minute shopping, you can stop at the Puerto Rico Premium Outlets in Barceloneta on the way back to the airport.
Day 5: Departures
Gather your group for one last meal together before heading to the airport to catch their flights home. Pre-book a bus or other ground transportation to make your group's trip to the airport a smooth one. Puerto Rico also has several local Destination Management Companies (DMCs) that can secure transportation for you.
This is just one possibility for a group incentive trip, but the expert team at Discover Puerto Rico can help you craft an itinerary to fit the needs of your group.