An easy drive from the San Juan Metro area, Puerto Rico's east region combines breathtaking beaches, top-rated resorts, vibrant towns, authentic local dining, great cultural attractions, and one of the most treasured places on the Island, El Yunque National Forest.
Discover why venturing outside the big city reaps big rewards with this incentive travel itinerary to Puerto Rico's enchanting east.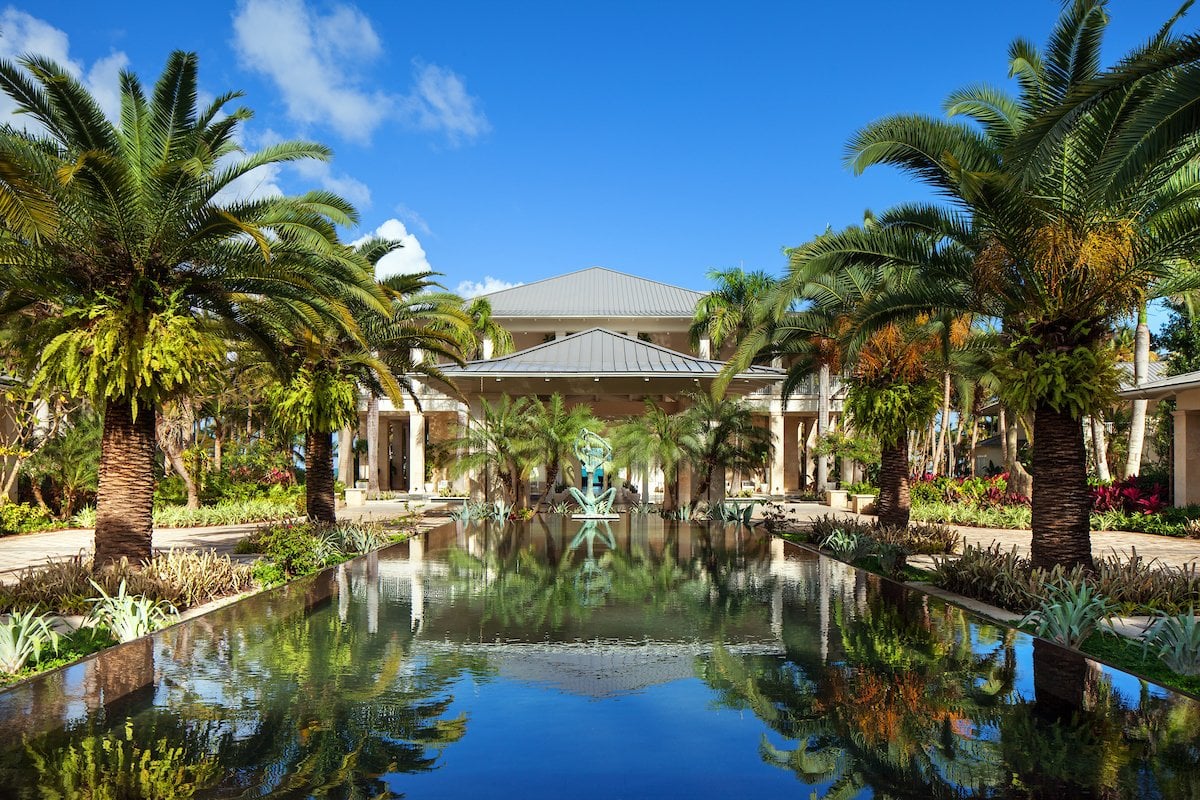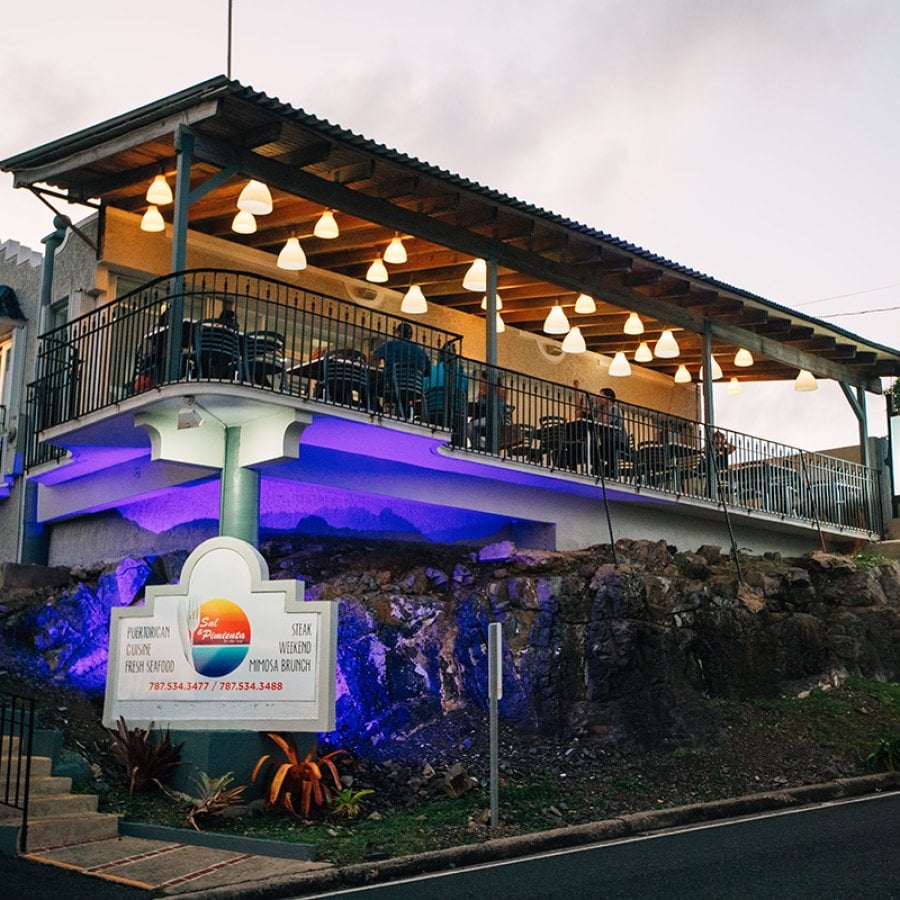 Let your team settle into their accommodations, perhaps taking a dip in the pool or indulging in a well-earned spa treatment. If you've got golf enthusiasts in your group, the region is home to some of the most scenic golf courses in Puerto Rico, including the ones at the St. Regis Bahia Beach Resort & Golf Club and Wyndham Grand Rio Mar Golf Club, both in Río Grande.
The east region is one of the most gastronomically diverse areas of Puerto Rico. Most restaurants have relationships with the local fishermen, guaranteeing an ample supply of fresh-caught lobster, snapper, mahi-mahi, and conch—often heaped atop mofongo or stuffed into a crunchy alcapurria or empanadilla. Plan for an amazing kick-off dinner on the scenic terrace of Sal & Pimienta by the Sea in Fajardo, sampling the catch of the day while gazing out over the ccean.
Day 2: Rainforest Adventures
Be sure your guests pack their hiking boots—today, they'll be venturing into one of the most treasured places in the Caribbean: El Yunque National Forest. Breakfast at Richie's Café in Río Grande, set high on a mountain and offering panoramic views of both the forest and the coast, is a great place to fuel up for the day.
El Yunque is the only tropical rainforest in the U.S. National Forest Service, and its 28,000 acres are a wonderland of waterfalls, natural pools, exotic wildlife, and hiking trails for all experience levels. Climb the spiral staircase of the Yokahu Observation Tower for a 360-degree view, or climb aboard La Paseadora, a small ferry that cruises the Espíritu Santo (Puerto Rico's only navigable river), for a different view. For something more adventurous, tour companies can take you tierra adentro (inland) for canyoneering, rock climbing, rappelling, and ziplining. Jerrys Adventures, Yunque Ziplining, and Rainforest Zipline Park are great choices.
Note: Reservations are needed to enter El Yunque, and we recommend making advance arrangements with tour providers to guarantee availability. For more information, visit www.recreation.gov.
After leaving El Yunque, take a road trip for dinner at the Kioskos de Luquillo, a collection of around 60 open-air, seaside food stands in Luquillo, each offering its own authentic Puerto Rican dishes (and rum cocktails).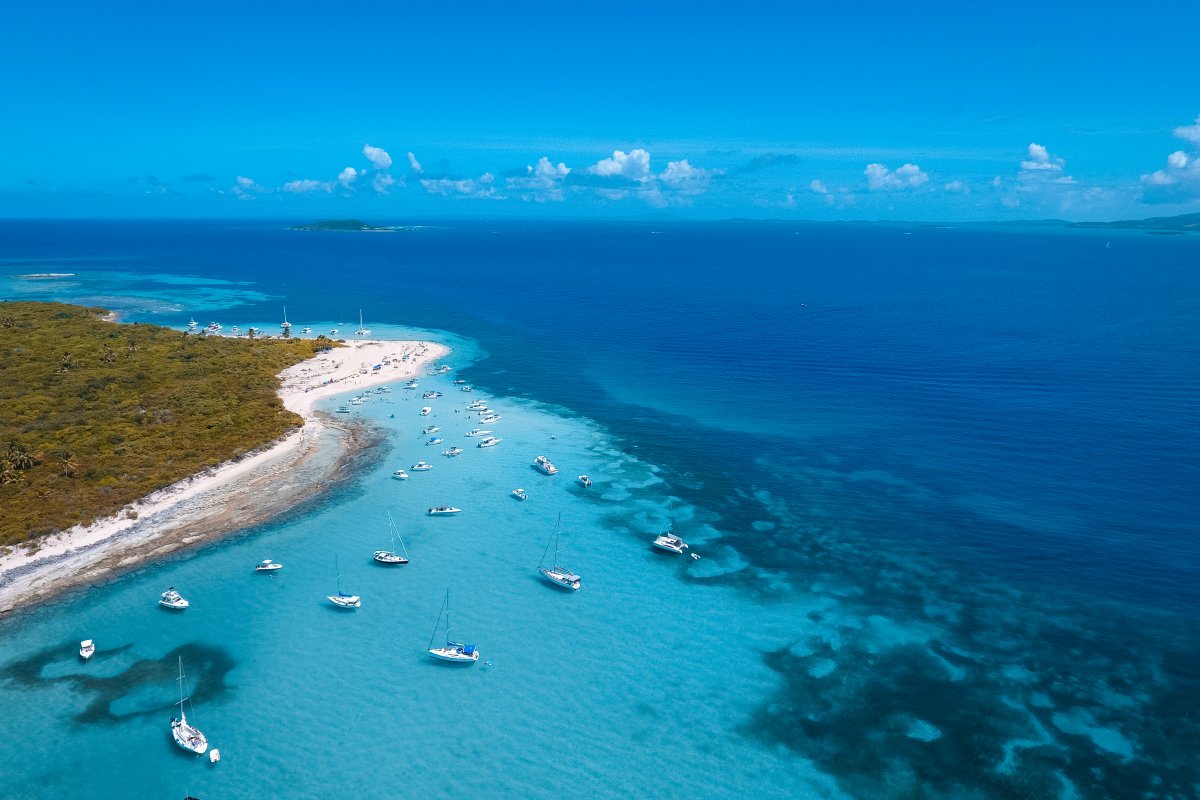 Day 3: A Day (and Night) On the Water
Now it's time to explore the east region's other famous attraction – the beach! Known for its aqua-blue waters, beautiful natural reserves, and great marinas, Fajardo is a perfect home base for exploring the small, uninhabited islands that lie just offshore. Icacos Island, the biggest in a chain of cays called the Cordillera Nature Reserve, is accessible by water taxi or group charter. The crystal waters and vibrant coral reefs are home to schools of fish and other marine life that your group will get to observe up close while swimming or snorkeling.
Back on land, let your travelers post up on the beach to relax, sunbathe, and swim. One of the most popular beaches is Seven Seas, a crescent-shaped beach lined with palm and almond trees. As a bonus, it's also surrounded by food kiosks and restaurants right at the entrance of the Cabezas de San Juan Reserve.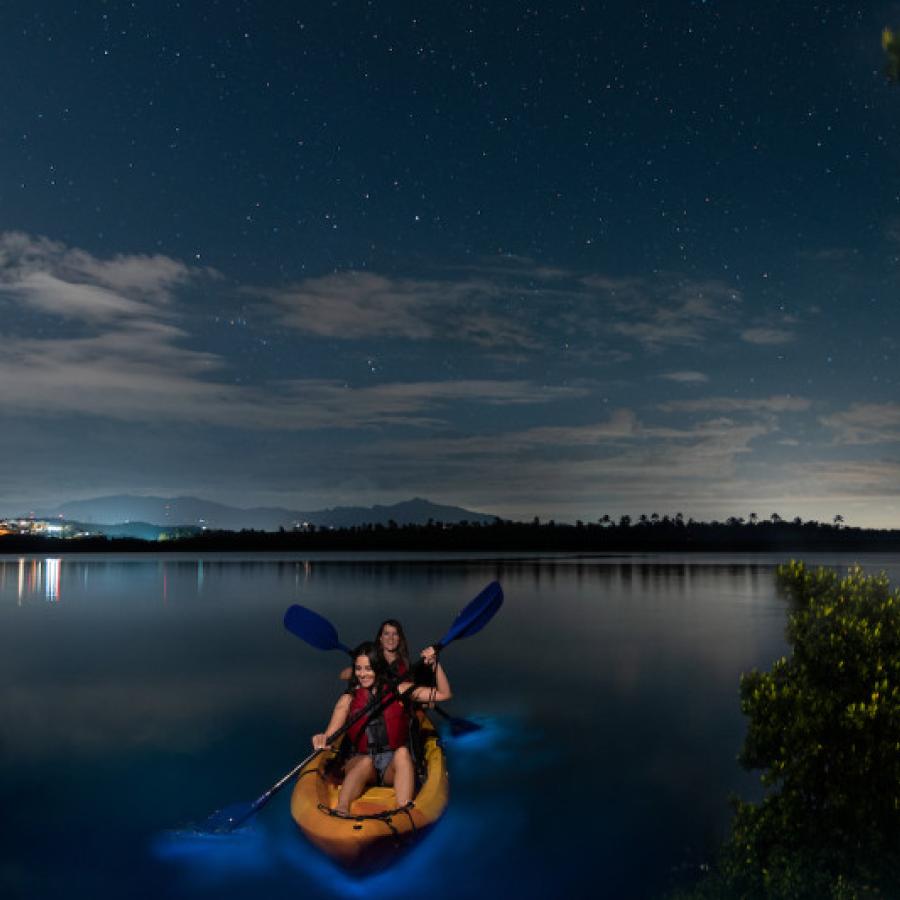 Gather for dinner at one of Fajardo's excellent restaurants. A top pick for fine dining is the iconic Pasión por el Fogón, a mesón gastronómico that serves creole and seafood dishes like shrimp-stuffed lobsters, mamposteao and skirt steak, and red snapper. Other delicious options include La Estación, a former gas station-turned trendy eatery, or Cinco Nudos, a buzzy newer restaurant inside a marina.
But the day's itinerary isn't done yet. Get everyone ready to head back out on the water for an exciting nighttime excursion to the nearby natural wonder of Laguna Grande, one of only five bioluminescent bays in the world. Local tour operators such as Puerto Rico Bio Bay Tours LLC, Glass Bottom Kayak Tours, Eco Adventures, Island Kayaking Adventures, and Las Tortugas Adventures will be happy to get your group paddling into the enchanting lagoon, every movement creating a mystical blue glow.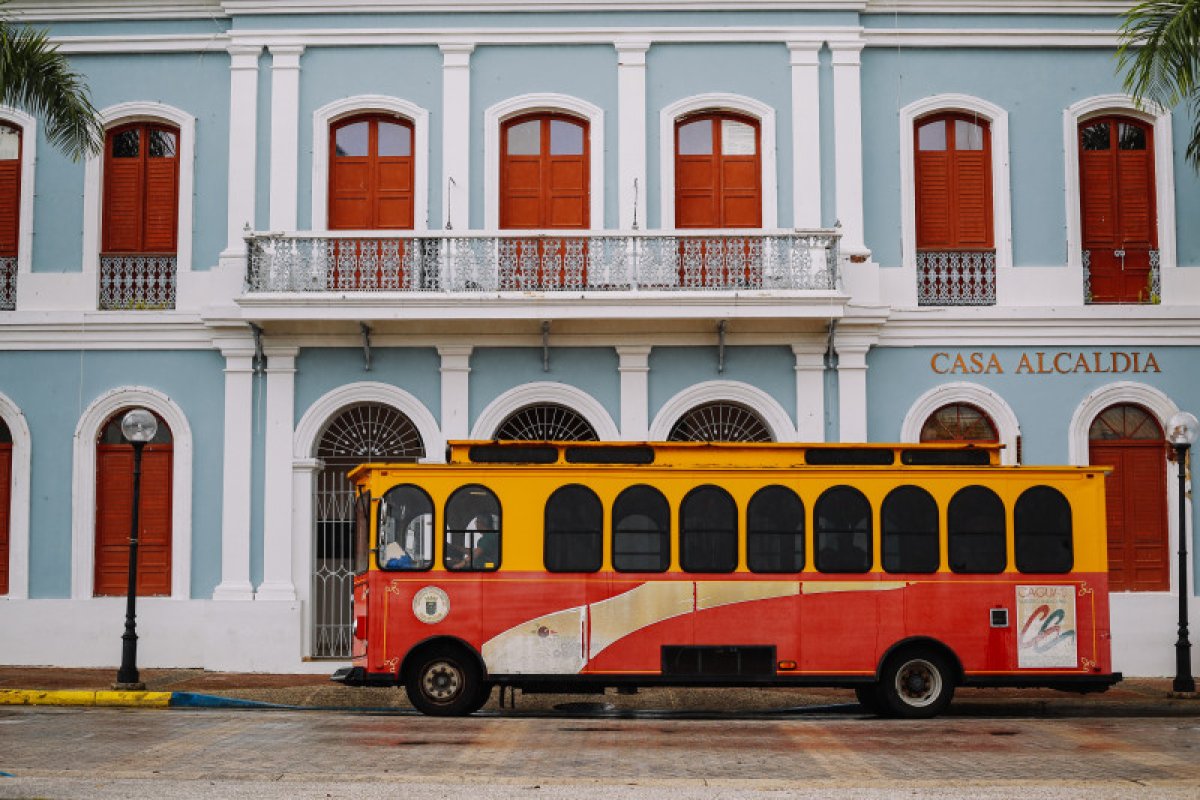 Day 4: Eat, Drink, Be Merry
The east region is filled with vibrant and welcoming towns with much to offer visitors. Spend your final day wandering the plazas and colorful colonial streets of Caguas, checking out museums, shopping for souvenirs, and getting in your last bit of sightseeing.
Caguas is home to a burgeoning restaurant scene led by innovative and creative young chefs, with hip coffee shops, artisanal pizzerias, food trucks, and beer gardens among the offerings. Sample locally brewed beers at FOK Brewing Co., or head to the Tobacco Museum to learn about the local cigar-making tradition and take home a hand-rolled cigar.
Jardín Botánico y Cultural William Miranda Marín is another must-visit in Caguas. With interpretive exhibits exploring Puerto Rico's cultural and natural history, this 60-acre park consists of beautiful gardens as well as the remains of a 19th-century sugar plantation. If you're planning an award ceremony or send-off event, the garden even has its own event space.
There's one last stop on this itinerary, but it's a bit of a secret. Ojalá is a speakeasy-style bar hidden behind a nondescript red door in Caguas. Inside, guests will find great criolla cuisine and cocktails—a perfect way to raise a glass to an unforgettable trip.
Day 5: Departures
Gather your group for one last meal together before heading to the airport to catch their flights home. Pre-book a bus or other ground transportation to make your group's trip to the airport a smooth one. Puerto Rico also has several local Destination Management Companies (DMCs) that can secure transportation for you.
This is just one possibility for a group incentive trip, but the expert team at Discover Puerto Rico can help you craft an itinerary to fit the needs of your group.
View Places Mentioned on a Map