Puerto Rico is an ever-popular destination for incentive travel, and not just because of our incredible beaches and high-end resorts.
Today's incentive travelers desire experiences that are meaningful and authentic—experiences that not only relax and reward, but spark curiosity and stir a deeper cultural connection. On this Island known as the heart and soul of the Caribbean, experiences like these await around every coastal turn and mountain bend. From tasting spirits at Puerto Rico's oldest rum distillery to exploring bioluminescent bays, underground rivers, and other rare natural wonders, put one of these uniquely Puerto Rican excursions on your next incentive trip itinerary.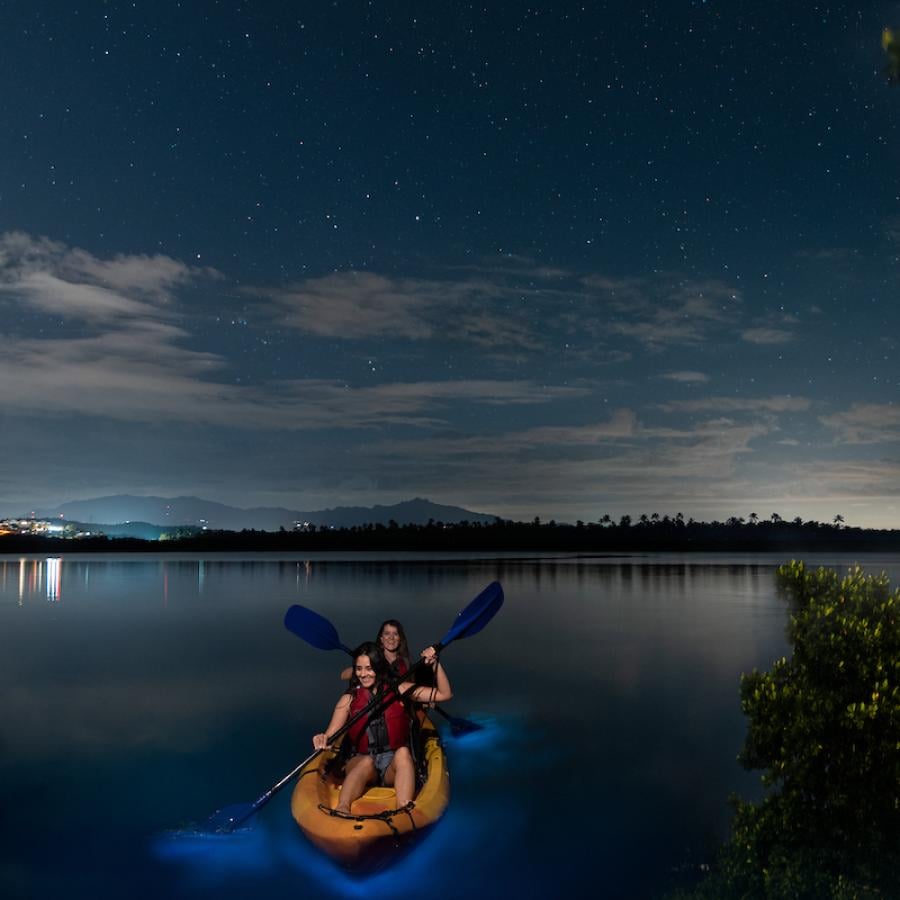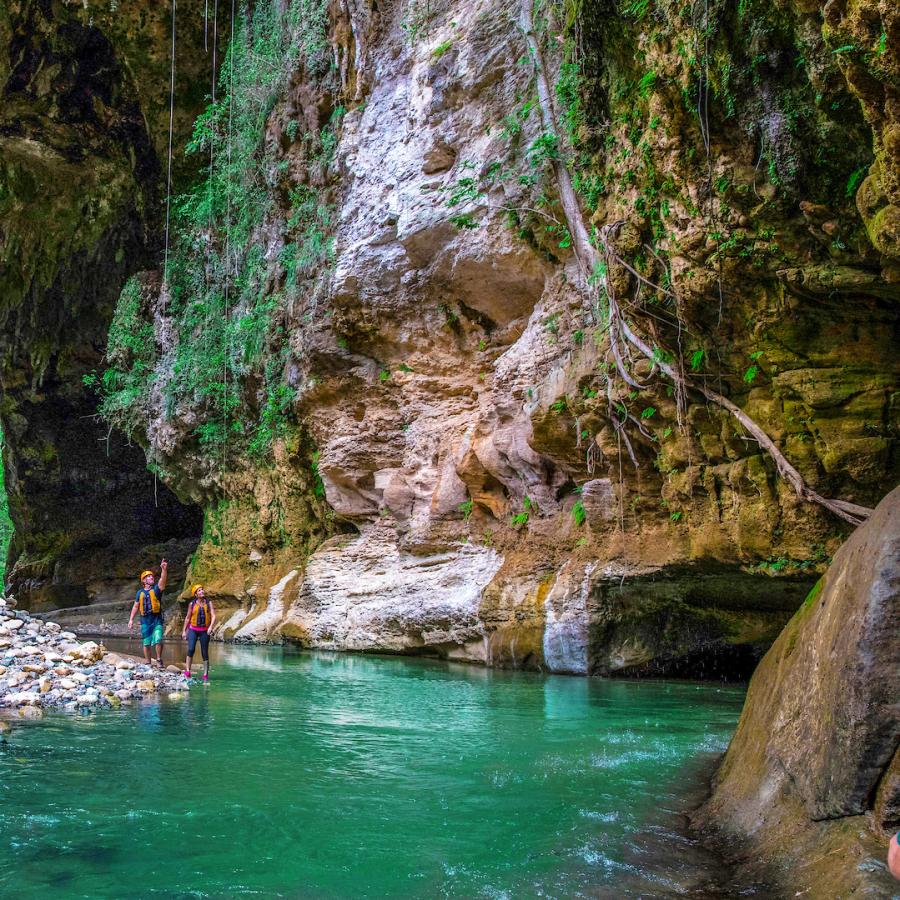 Go Cave Tubing Down the Río Tanamá
The beautiful Tanamá River flows through three towns in the Central Mountains of Puerto Rico and offers many unique adventures along the way. Through outfitters like Tanamá River Adventures and Aventureo PR Tanamá, your group can go cave tubing, explore waterfalls and ancient rock formations, hike through plantain and coffee fields, swim in natural pools, and even go rappelling. Throughout the adventure, your guide will relay fascinating stories of the local culture and ecosystem.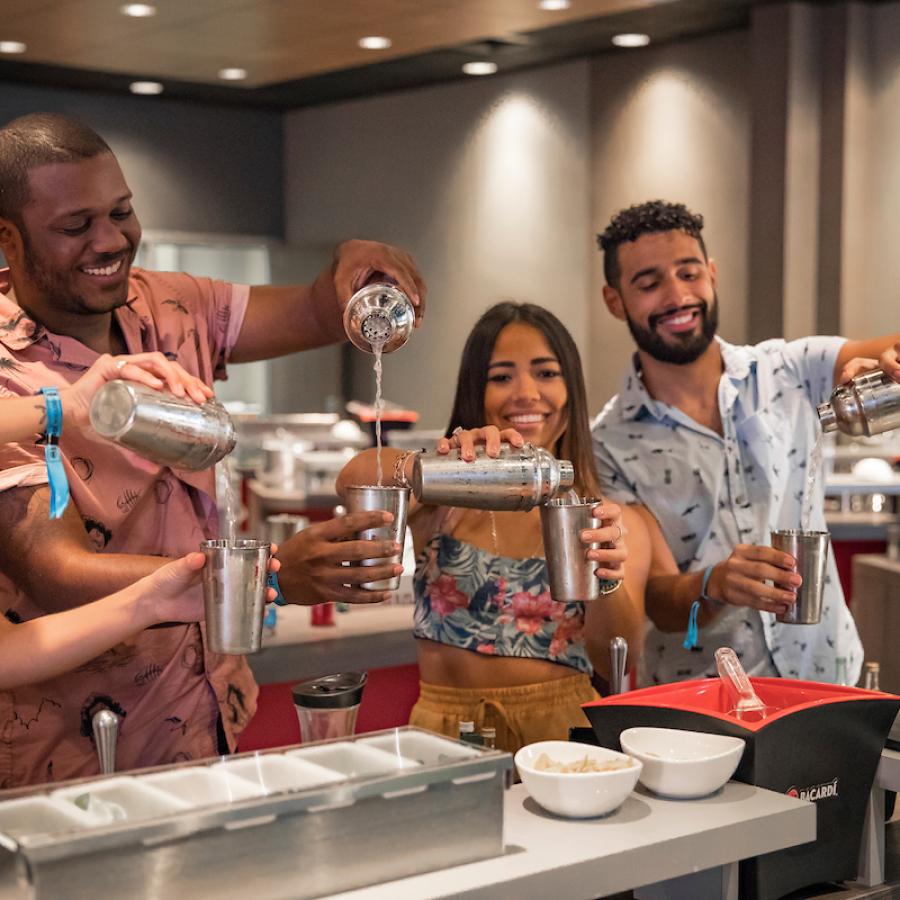 Explore the Spirited History of Rum
Immersing your group in Puerto Rico's long tradition and craft of rum-making is a great way to get an authentic taste of the Island.
At Casa BACARDÍ, the world's largest premium rum distillery, your attendees will be wowed from the moment they enter the modern visitor center and take in the waterfront views of Old San Juan across the bay. Here they can see how the famous spirit is made, enjoy some tastings, and take part in one-of-a-kind experiences such as mixology classes with a BACARDÍ bartender and bottling their own rum to bring home.
Meanwhile, 15 minutes outside of San Juan in the city of Bayamón, you'll find Hacienda Santa Ana, home to the oldest rum distilling operation in Puerto Rico, Ron del Barrilito. This small-batch distillery will take you back in time to the late 1800s and through the production process of the beloved spirit—a favorite of Puerto Rican mixologists. Or, travel further afield to scenic Jayuya (about two hours from San Juan) to sample a Puerto Rican moonshine called pitorro, which comes in a variety of tropical fruit flavors at the PitoRico distillery.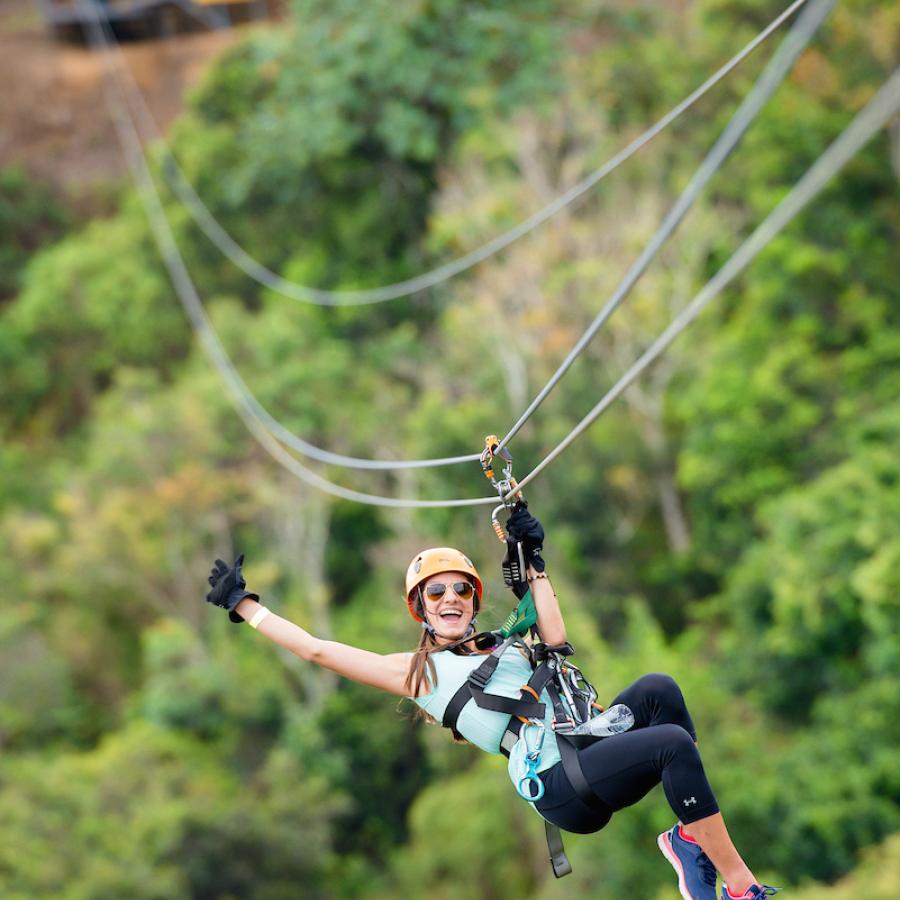 Soar High and Go Ziplining
Ziplining is a thrilling way for your group to take in the steep mountains and spectacular scenery of Puerto Rico's Central Mountains. The outdoor adventure hub of Orocovis is home to several epic ziplines, including "The Monster" at Toro Verde Nature Adventure Park (which also offers meeting facilities and teambuilding activities). This 1.6-mile-long zipline is one of the highest, fastest and longest in the world—equivalent to 28 football fields! Or, let your team members blow off some steam by buckling into a harness and soaring high above the lush forest canopy at Rainforest Zipline Park and Yunque Ziplining—both in Puerto Rico's east region.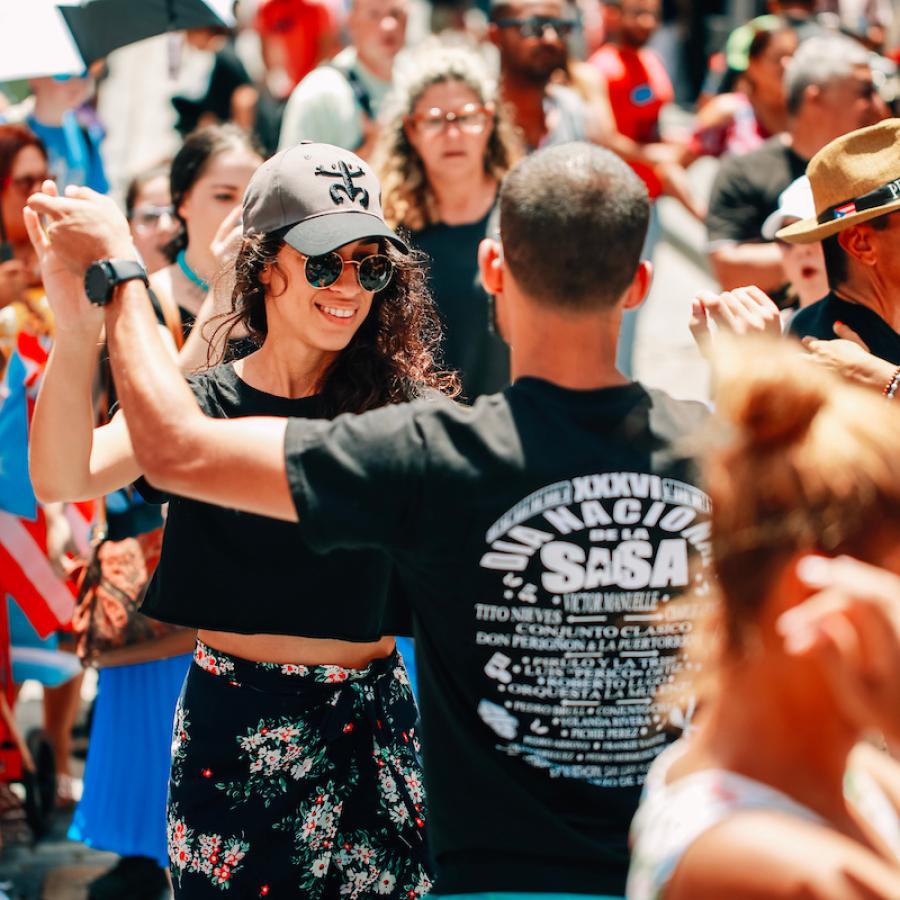 Take a Salsa Class in San Juan
Music is everywhere in Puerto Rico, and a visit to the Island isn't complete without at least one night of salsa dancing in the heart of San Juan. Host a team salsa class at Piso Viejo in Calle Loíza, a neighborhood known for its deep musical culture and nightlife. On Salsa Thursdays, free lessons are set to the sounds of a live orchestra playing salsa classics. 
You can also find independent guides through Viator or Airbnb Experiences that offer one-day salsa classes in the city. Rent out a venue, like the ballroom at Hotel El Convento, and let the Island's talented instructors show your attendees how to lead, turn, and change hands like the pros.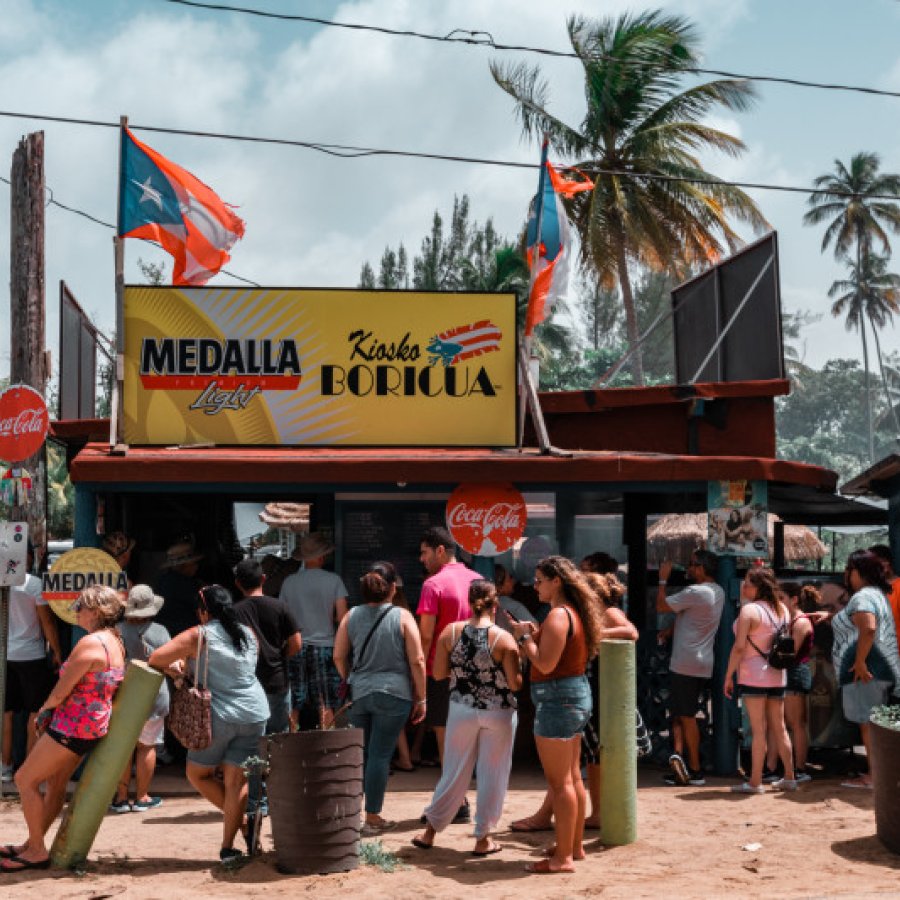 Hop on the Chinchorreo Bus
In Puerto Rico, chinchorrear means getting a group of friends together and going on a kiosk-hopping road trip of local restaurants and bars in the small towns along the coast or in the interior mountains. Your group, too, can experience this tasty local tradition on the Chinchorreo Bus! With a set itinerary and driver, attendees will be able to sit back, enjoy the view, fill up on local fare, and even kick back a Medalla (a favorite local beer) or two.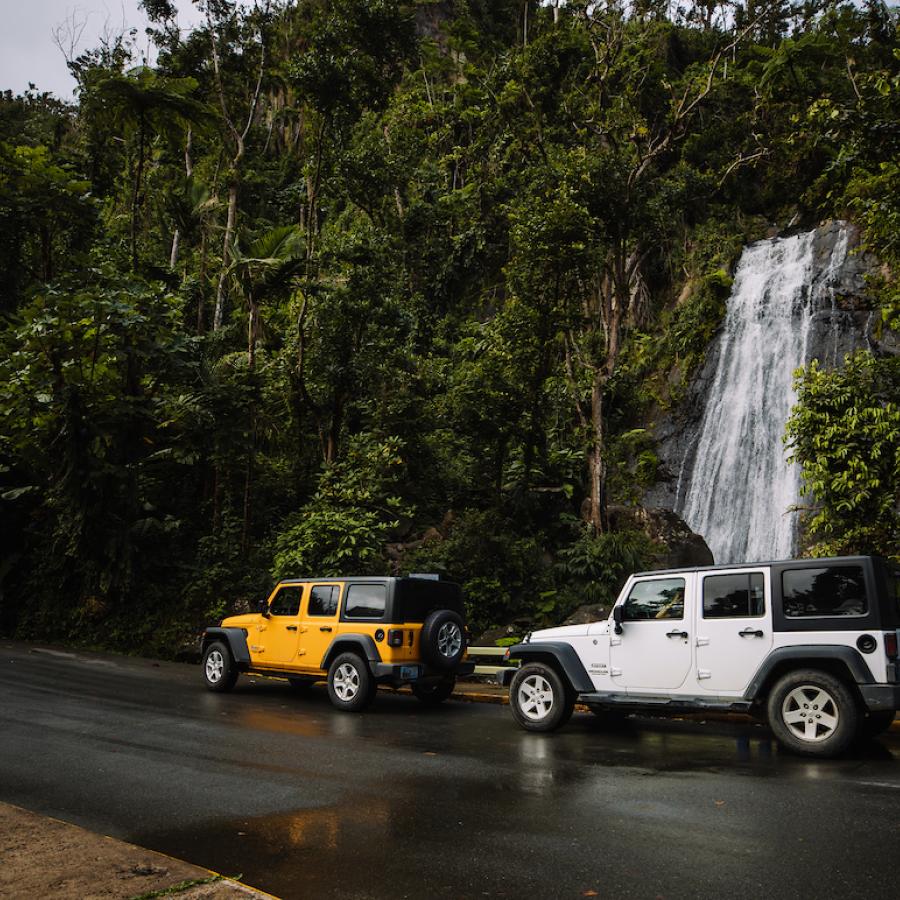 Go on a Rainforest Scavenger Hunt
Immerse your team in the scenic wonders of El Yunque National Forest on a scavenger hunt with Innovation DMC. Team members will drive 4X4 Jeeps along GPS coordinates led by expert guides—learning about Puerto Rican culture and the native flora and fauna, all while discovering hidden waterfalls and other Island secrets.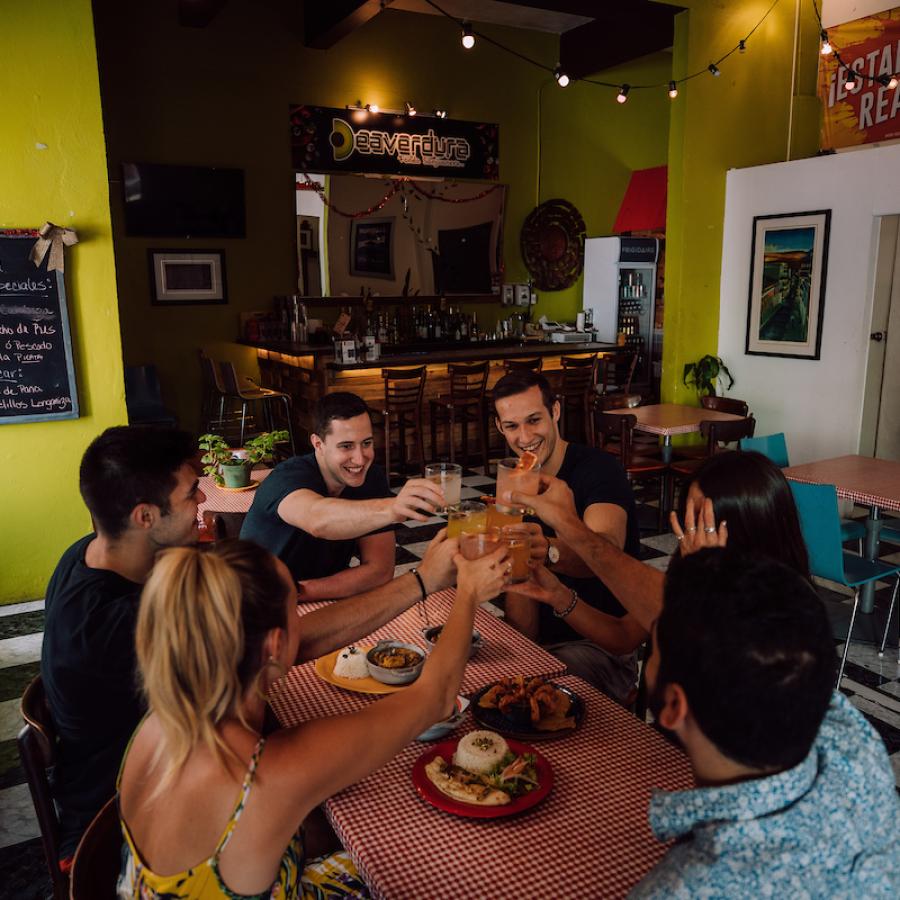 Take a Culinary Tour of Old San Juan
Walk, talk, and savor authentic Puerto Rico cuisine and libations with SPOON, one of the Island's highly-acclaimed tour operators. Through their tours, SPOON aims to educate visitors about the growing culinary and cocktail scene in Puerto Rico while also sharing valuable information about the area's history and culture. Their current tours include the Sunset Walk & Taste Tour, the Old San Juan Walk & Taste Tour, and the Sip & Savor Cocktail Tour. SPOON also offers personalized tours for private groups.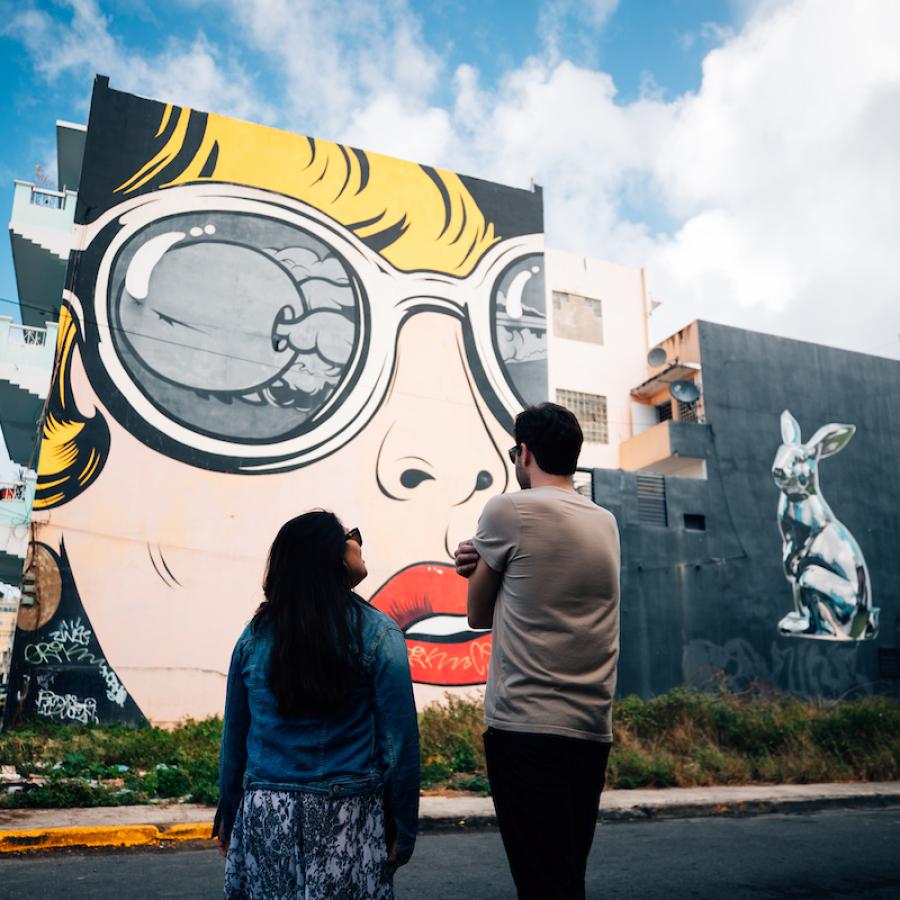 Admire Urban Street Art and City Murals
Have some art lovers in your incentive group? Tell them to grab their cameras, put on their walking shoes, and get ready to enjoy some larger-than-life artwork on a guided tour of Puerto Rico's most iconic street art. 
Discover the San Juan neighborhood that has emerged as the art capital of the Caribbean: Santurce. Often compared to Miami's Wynwood Arts District, Santurce's vivid personality is the result of a community of artists coming together to fix-up a forgotten neighborhood. This small group grew into a movement motivated by the idea that art can change and heal buildings, and now, almost every corner is splashed with color and creativity. See this ever-changing outdoor canvas on a Santurce street art tour.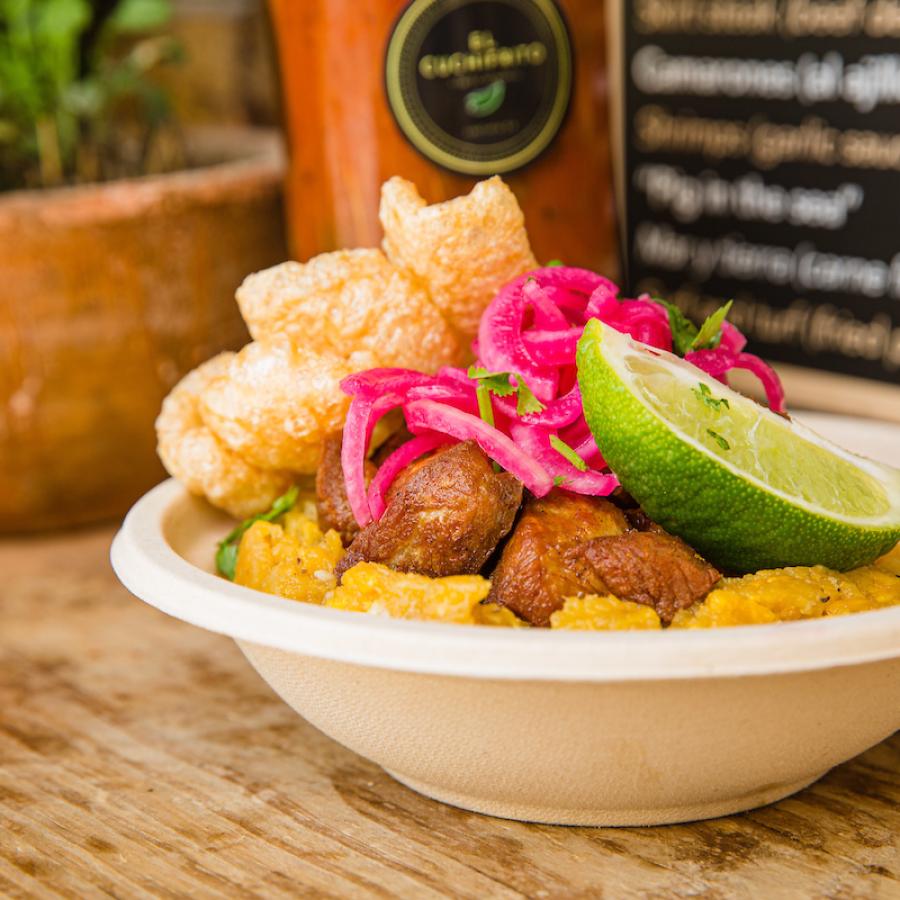 Learn to Make Puerto Rican Culinary Staples
Gather the crew for a day or evening walk through Old San Juan, where RST DMC will give them an introduction to Puerto Rican cuisine and a one-on-one cooking lesson. The two-hour tour features a local chef teaching guests to create their own take on mofongo, a mouthwatering fried plantain-based dish, while a bartender will help attendees mix up a refreshing Puerto Rican sangria—culminating in a delicious three-course meal.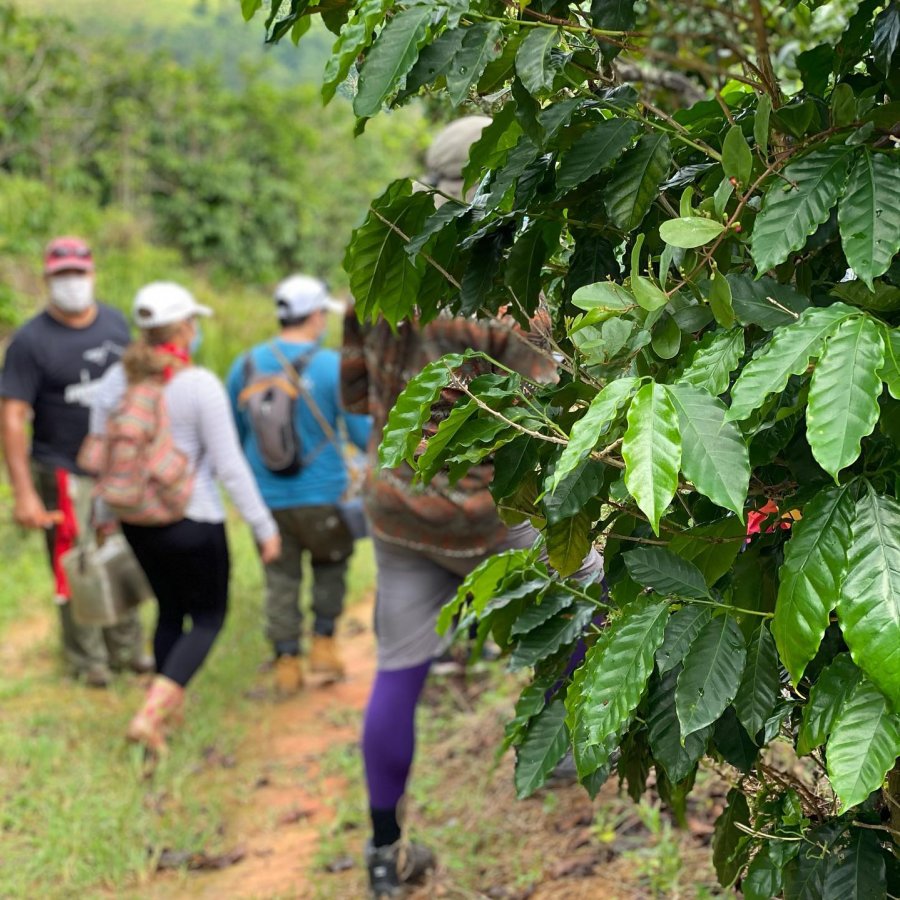 Get Hyped for a Coffee Hacienda Tour 
Should there be coffee lovers in your incentive group, be sure they get the opportunity to enjoy a caffeinated experience at an authentic coffee hacienda. Coffee has been part of Puerto Rico's culture since the 1700s, and there are a number of locally run, working coffee plantations today. Guests will tour the production facilities where coffee beans are stored and roasted, then venture onto the lush grounds to pick their own beans. These locations include Hacienda Buena Vista, Hacienda Tres Ángeles, and Hacienda Muñoz. Several coffee haciendas in Puerto Rico also offer both indoor and outdoor event spaces, making them ideal locations for groups that want venues steeped in local flavor for their workshops or after-hours events.
Spend the Day Snorkeling Out at Sea
No trip to the Caribbean is complete without a day spent out on the open water. Book a catamaran and snorkeling tour for an unbelievable adventure your group will never forget. Whether they want to go island-hopping, explore various beaches along Puerto Rico's coastline, or snorkel through caves and down to coral reefs, there are many local tour providers that offer a variety of different experiences. Catamaran and snorkeling tour operators in Puerto Rico include: Snorkel and Beach Tours, East Island Excursions, and The Innovation.