The oldest city in the United States, San Juan feels a bit like another world with its distinctive blend of Old World charm and modern allure.
In this bustling city, there's no shortage of transformative experiences that await your group. Use this five-night itinerary to create a fun-filled incentive trip in Puerto Rico's capital.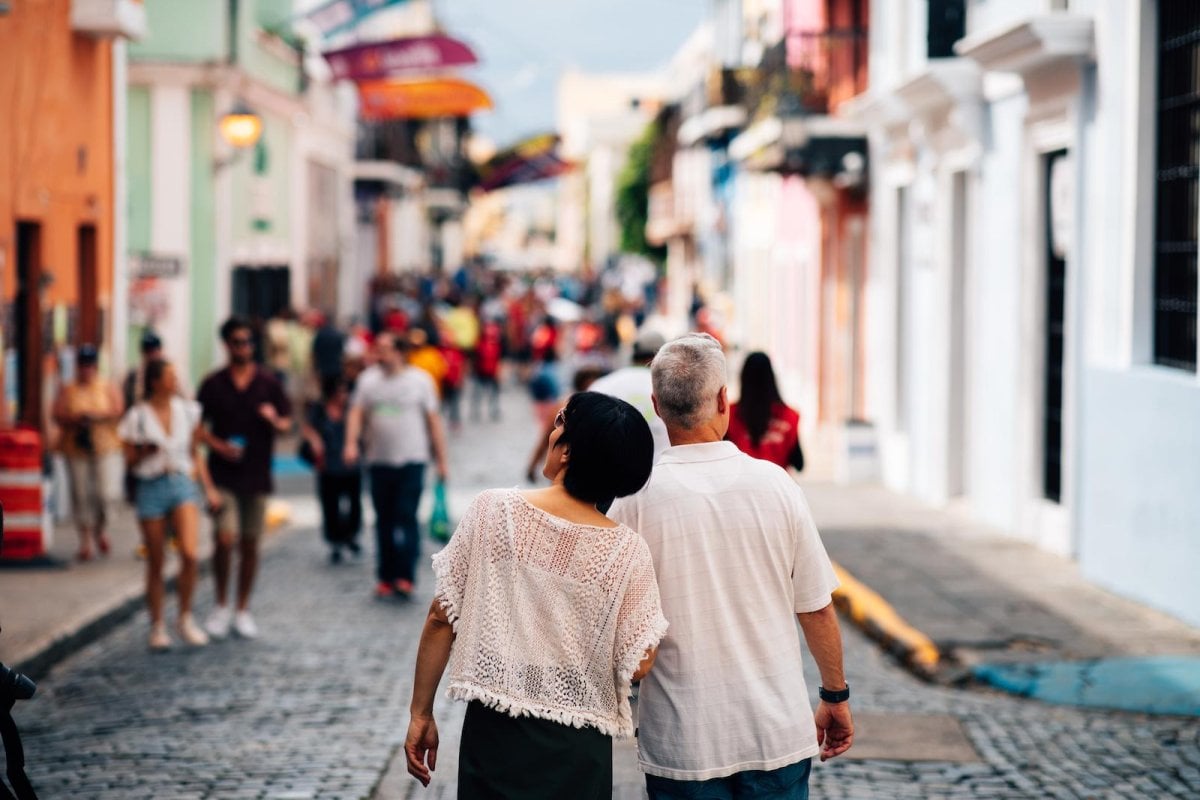 Day 1: Settle In & Explore
After arriving at Luis Muñoz Marín International Airport (SJU), take a quick ride to your hotel or resort and get settled in. Consider having your VIPs stay at one of San Juan's luxury properties, such as the Condado Vanderbilt, La Concha Renaissance Resort, or the Fairmont El San Juan Hotel. All of these properties combine top-flight amenities, splendid service, and warm hospitality within walking distance of a wide variety of attractions.
We recommend kicking your incentive trip off with a beach day! Isla Verde Beach, with its golden coastline and inviting turquoise waters, is just a stone's throw from downtown San Juan. It's also lined with various restaurants and shops, giving attendees ample opportunity to explore the city on their first day.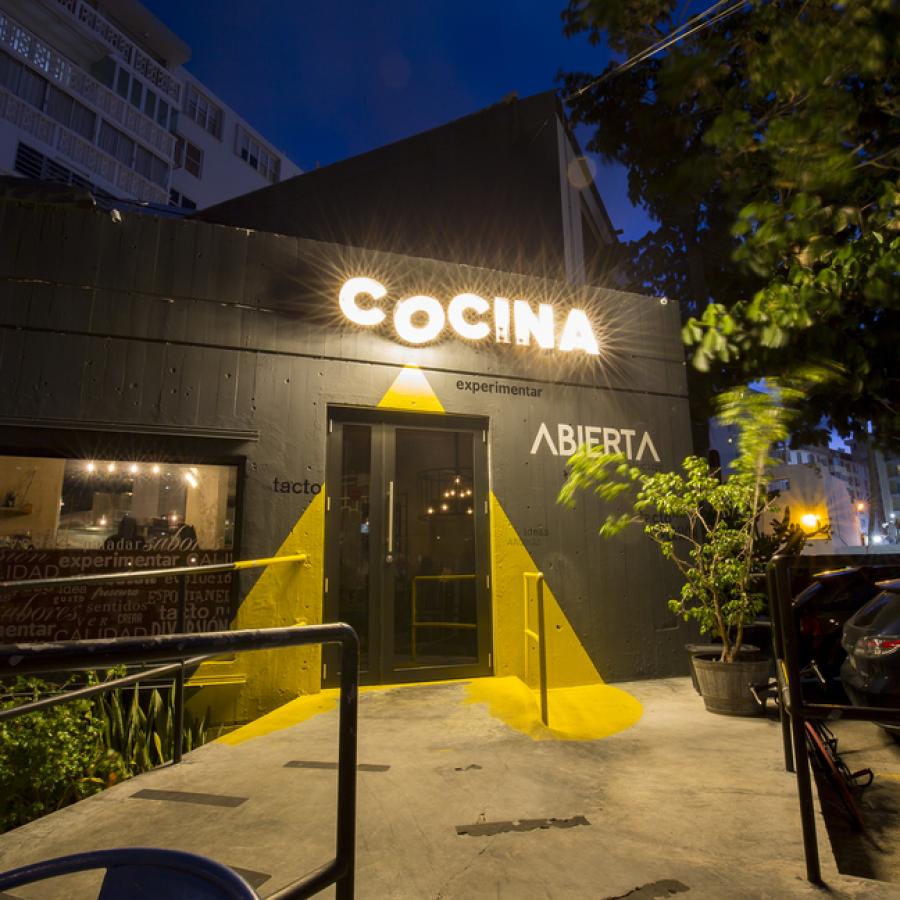 Your team might also want to meander down Del Cristo and Fortaleza streets in Old San Juan, where local shops and other interesting finds abound. Or, encourage them to check out the local boutiques of Santurce, a nearby neighborhood known for its trendy dining and eclectic street art.
For a welcome dinner, book a private dining room at a world-renowned San Juan restaurant, such as Cocina Abierta, the Michelin-rated 1919 Restaurant, or Marmalade Restaurant & Wine Bar, a stylish eatery specializing in plant-based cuisine. Afterward, head to one of San Juan's buzzy cocktail bars or rooftop lounges for a welcome toast.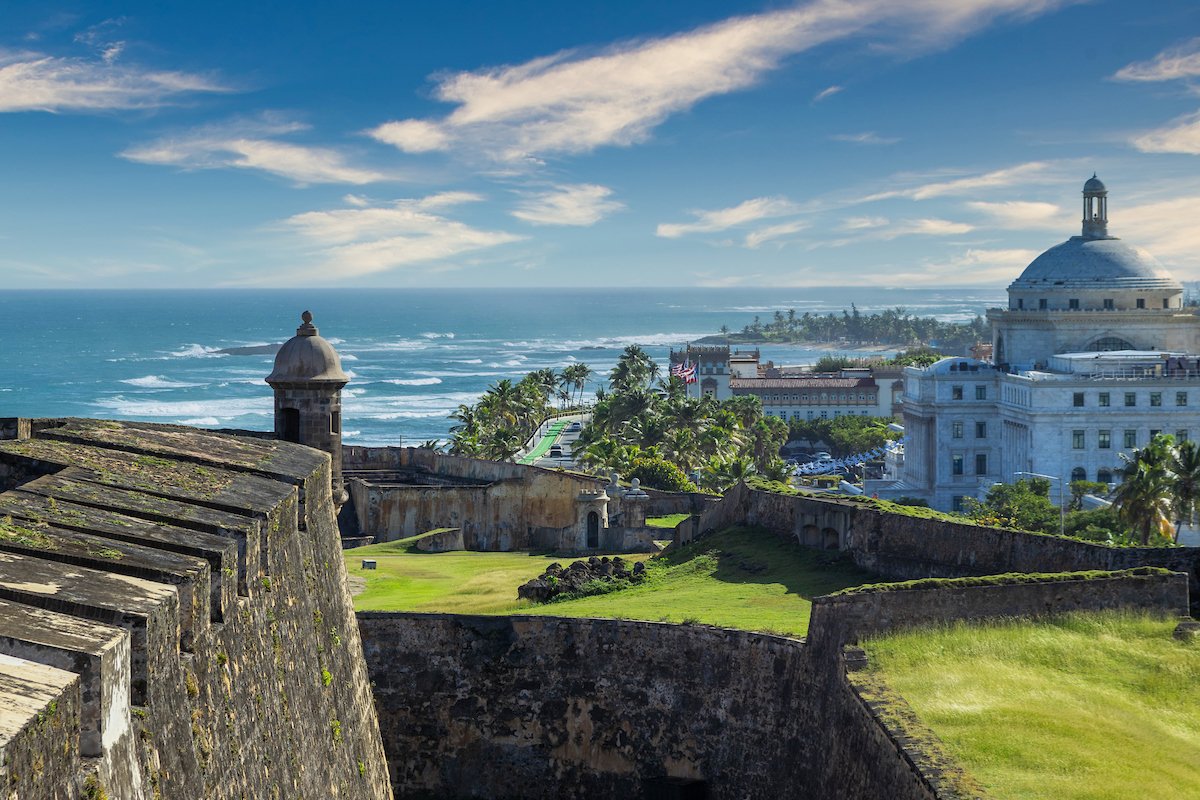 Day 2: History & Adventure in Old San Juan
Cobblestone streets, colonial architecture, magnificent cathedrals, and towering military forts will make you feel as though you've traveled back to the 16th century. Old San Juan is filled with iconic landmarks, many of which are as old as the city itself—500 years. 
Located on the corner islet of San Juan sits San Felipe del Morro (known as "El Morro"), a breathtaking fortress that defended Puerto Rico from attacks by sea for hundreds of years. History buffs on your team will also want to visit Castillo San Cristobal, El Morro's counterpart. The imposing fort was designed to guard the city from attacks by land. Today, both forts make up the San Juan National Historic Site, which was named a UNESCO World Heritage Site in 1993. Your team can explore the site on their own or book a tour through a local vendor such as Old San Juan Heritage Walking Tours or Hello Tour Guide.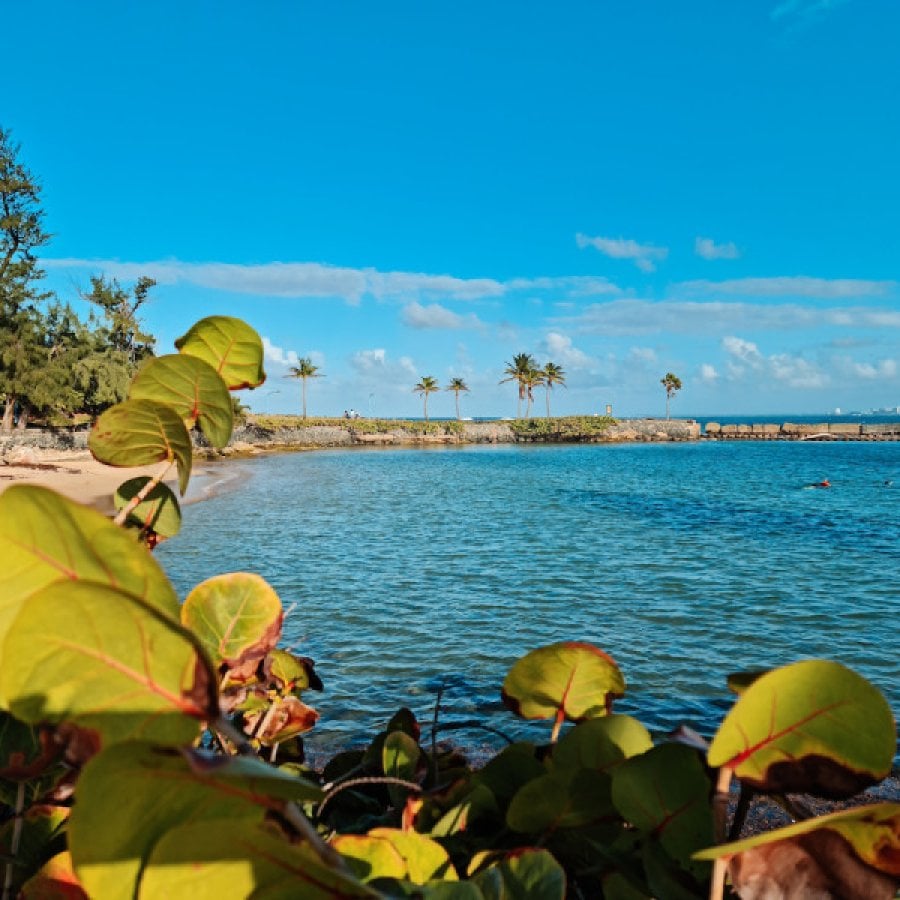 If your group is craving more fun in the sun, arrange for them to visit one (or more) of San Juan's picturesque beaches, like Condado Beach, El Escambrón, or Ocean Park Beach. A Blue Flag beach, El Escambrón is surrounded by coral reefs, making it a popular spot for underwater adventures.
Top your second day off with an immersive culinary experience your team will never forget. SPOON, a local tour operator, collaborates with the most renowned chefs, bartenders, historians, and artists on the Island, creating tours that showcase both the colorful culture and eclectic cuisine of Puerto Rico. While their pre-packaged experiences, like the Sunset Walk & Taste Tour or the Sip & Savor Cocktail Tour, are extraordinary, SPOON will also customize an experience unique to your group's needs and culinary preferences.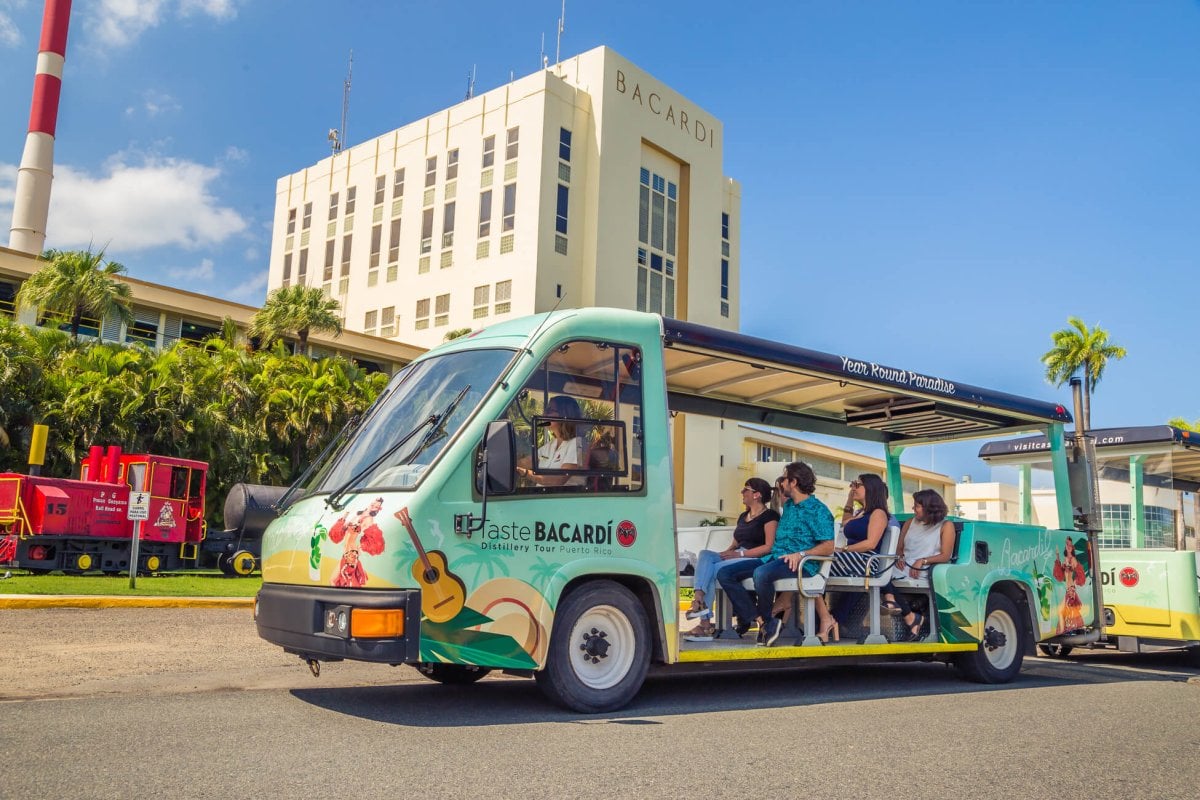 Day 3: Cheers to Rum
What's a trip to San Juan without a visit to the famed Casa BACARDÍ? Your team will be greeted with tasty cocktails at the Bat Bar Pavilion, which showcases picturesque views of Old San Juan. Then, they can embark on one of the many experiences offered at the famed distillery including tours, rum tastings, mixology classes, and even bottling your own BACARDÍ. Casa BACARDÍ also has several indoor and outdoor event spaces that create the perfect backdrop for a cocktail hour, networking event, or award ceremony.
Then, embark on another food tour through Flavors of San Juan, one of Puerto Rico's most acclaimed culinary tour providers. Your team will explore the historic heart of the Island's capital, learn about the history and culture of Puerto Rico, and stop at five different restaurants to sample local cuisine and drinks—including tostones and café con leche. Make sure they come hungry, because portion control is not encouraged on this tour!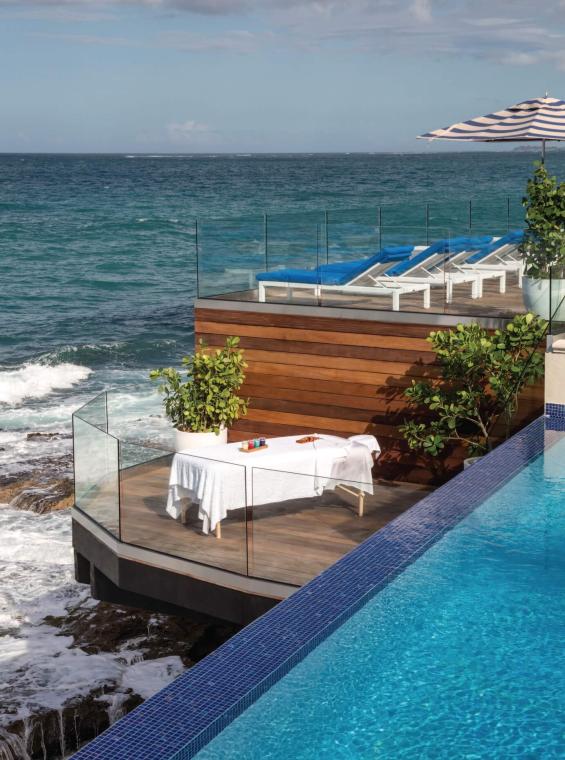 Day 4: Relax & Indulge
After an active few days, it's time to let your team relax before departing. They can spend downtime soaking up sun by the pool or indulging in spa treatments. San Juan has a few quiet corners that aim to pamper. Have guests enjoy the only hammam (a Turkish-style bath) in Puerto Rico at the Condado Vanderbilt Spa, or float in the dense waters of the Island's only saltwater floatarium at Cloud Spa, which also offers massage and reflexology.
For the VIPs itching to get on the green, here's their chance before heading home to hit balls at one of the top golf courses near San Juan. 
Meet back up for a multi-course meal at Trois Cent Onze, a simple yet refined French restaurant in the heart of the city. Their menu is complemented by a well-stocked wine selection with varietals from all over the world.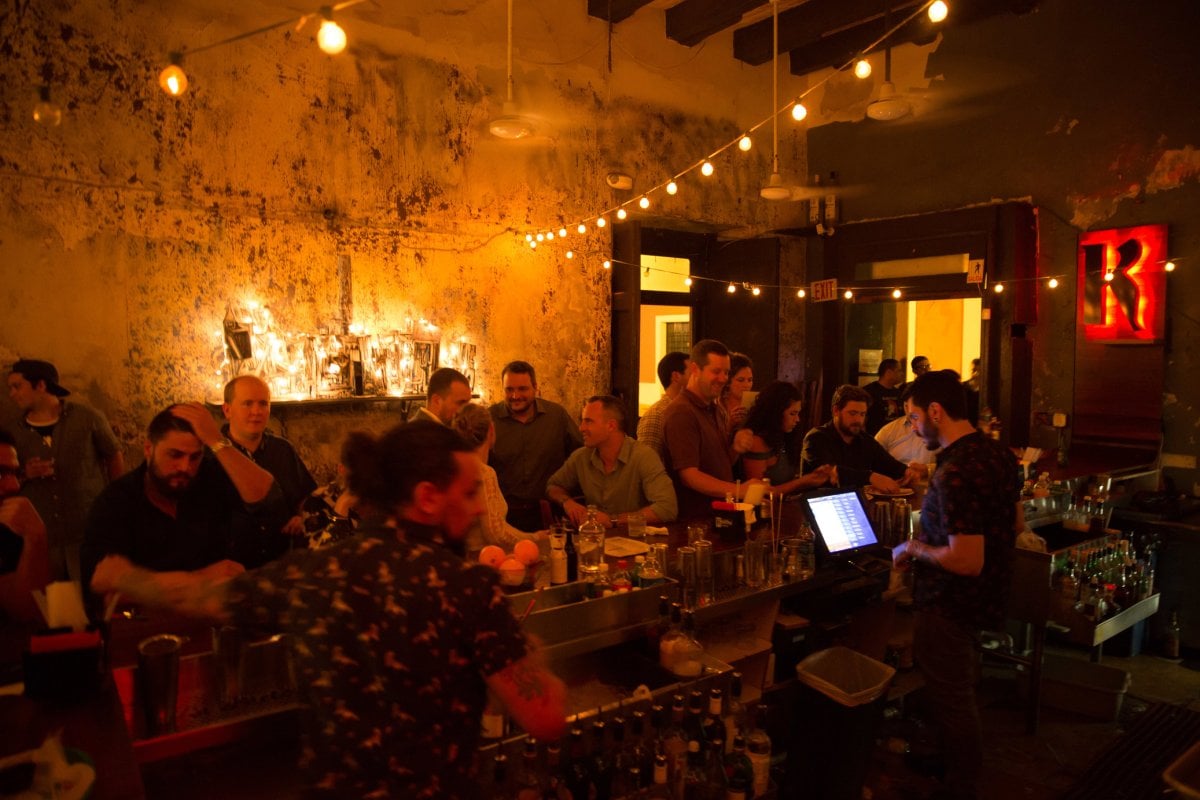 Last and certainly not least, plan a surprise send-off by keeping the spirits up and the rum flowing at one of the city's popular cocktail bars. Sip on craft cocktails and dance the night away at La Factoría, a speakeasy-style bar whose Guanábana Rum Punch is sure to liven up the party. Or, gather at the birthplace Barrachina for their legendary piña colada. Crafted by Ramon Portas Mingot in 1963, the world-famous cocktail is a must-try when on a trip to San Juan.
Day 5: Departures
Gather your group for one last meal together before heading to the airport to catch their flights home. Pre-book a bus or other ground transportation to make your group's trip to the airport a smooth one. Puerto Rico also has several local Destination Management Companies (DMCs) that can secure transportation for you.
This is just one possibility for a group incentive trip, but the expert team at Discover Puerto Rico can help you craft an itinerary to fit the needs of your group.