The Island of Puerto Rico is a tapestry of cultural influences that are expressed in everything from our art and music to our food and drinks. With the Live Boricua Experience Package from the Residence Inn by Marriott San Juan Isla Verde, you can enjoy a comfy stay with all the comforts of home while experiencing the cultural delights of Puerto Rico. 
Package Includes:
Exclusive Nus by Alé

macramé knots room décor by Puerto Rican artist Aleida Carde, whose art can be appreciated throughout the hotel

Make-your-own Piña Colada cocktail kit, including Don Q Gold Rum and an opportunity to book a distillery tour

In-room amenity of Puerto Rican dominoes set, for typical Puerto Rican table game experience

20% discount on

Loíza Heritage Tour with Bespoke Concierge

Discover Puerto Rico exclusive amenities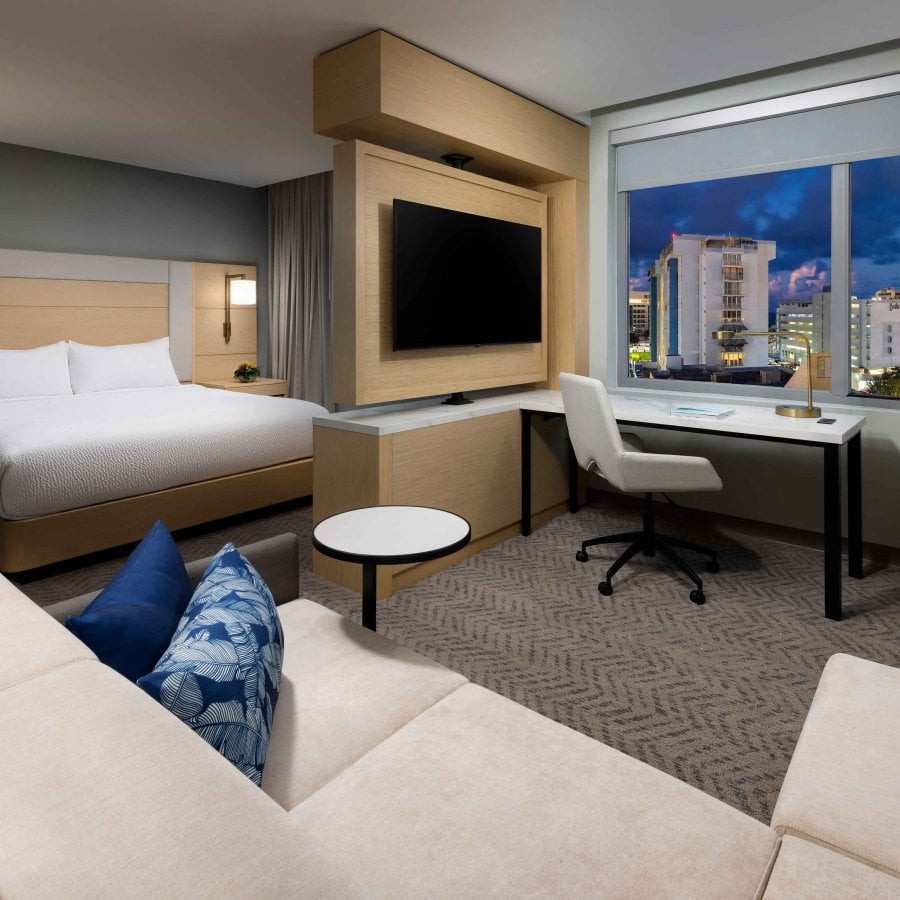 About the Hotel
Residence Inn by Marriott San Juan Isla Verde provides spaces and experiences that allow you to travel like you live. Enjoy a memorable stay in San Juan, steps away from the award-winning Isla Verde Beach, and just 5 minutes away from Luis Muñoz Marín International Airport (SJU). This brand new property offers 231 spacious suites with full kitchens, living, and dining areas and two outdoor pools, including a kids pool Water Play. Buffet breakfast included so you can start your day in the right direction.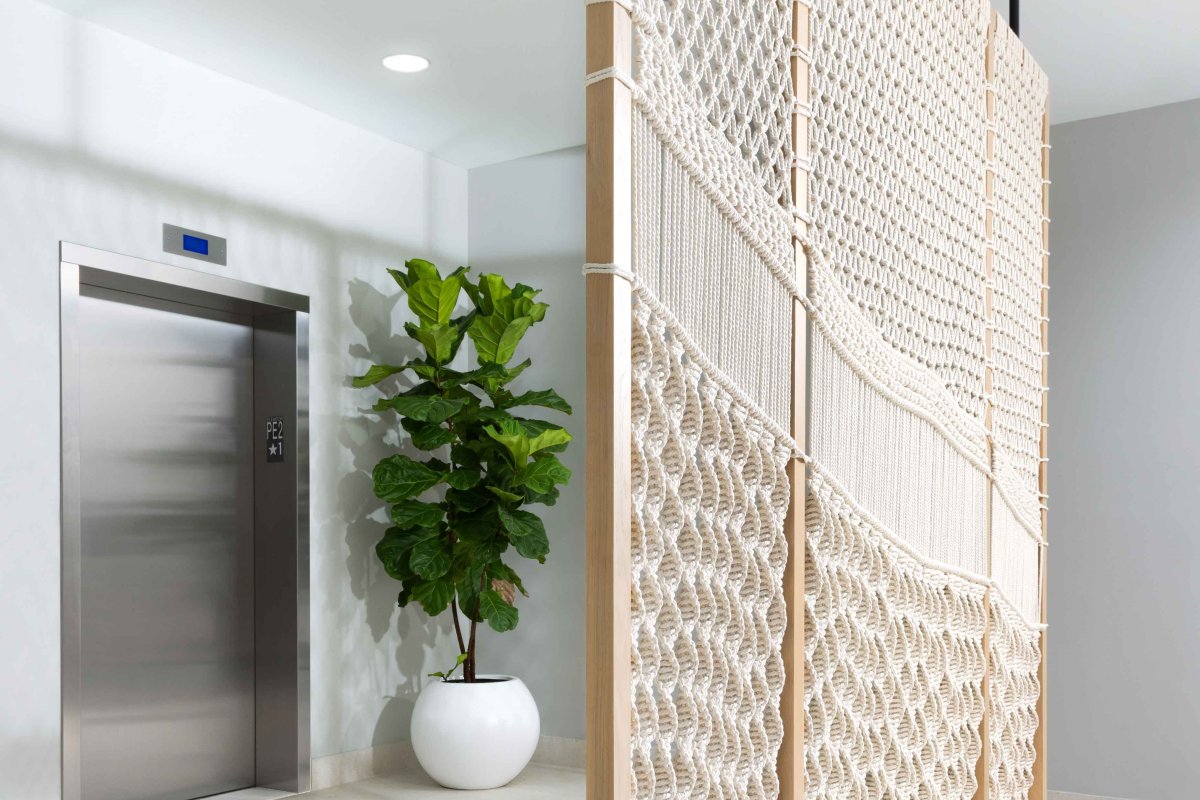 Discover Nus by Alé
Nus by Alé is the creation of Puerto Rican artist Aleida Carde. She lives with her family in Aguadilla in Western Puerto Rico, where she gets her inspiration and creates beautiful nus – meaning "knot" in Catalan – that turn into decorative or functional pieces of art, from wall hangings to drink coasters to patio swings. Learn more about Aleida Carde and Nus by Alé: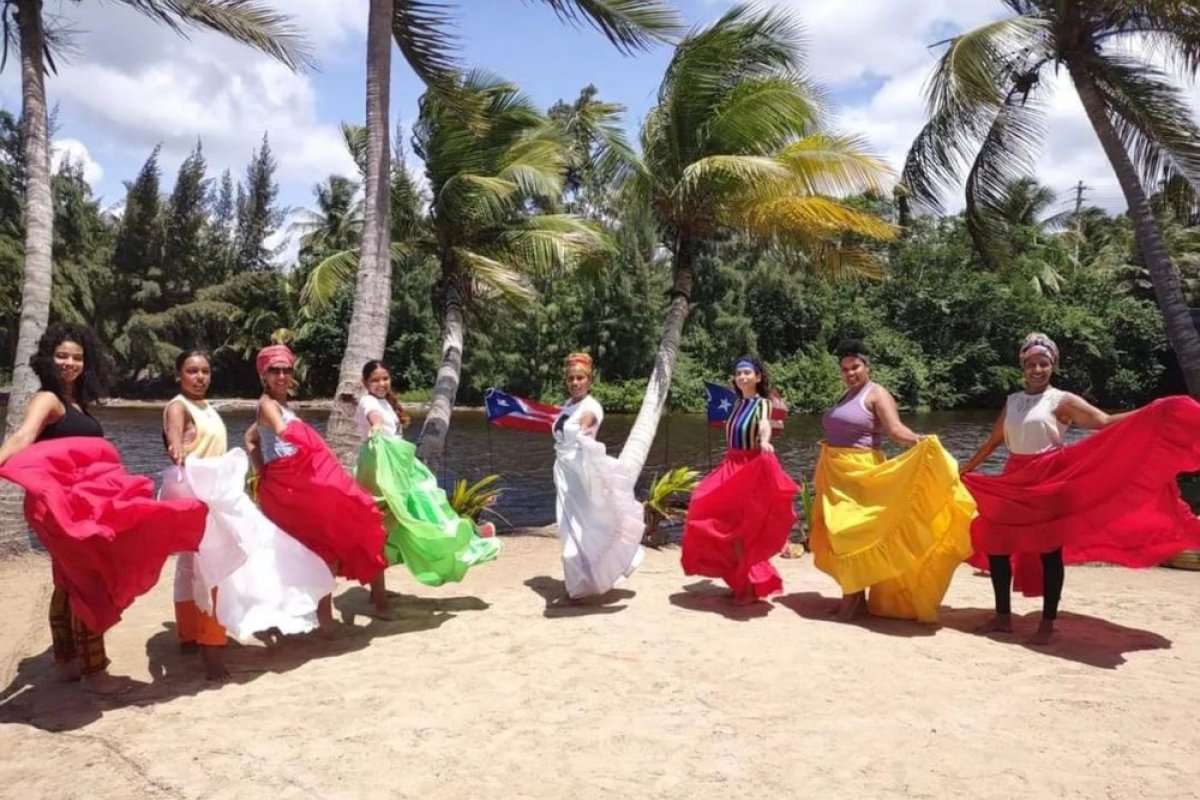 Explore Puerto Rican Heritage in Loíza 
Travel back in time and experience Puerto Rico's heritage and natural beauty during this 5.5-hour cultural tour of Loíza with Bespoke Concierge. Learn about the Island's Afro-culinary influence, visit a cave in a historical park, enjoy a private tour with a local artist, and hit the beach to learn the traditional bomba dance. You'll finish your tour with a taste of Loíza's unique gastronomic delicacies, Piñones' famous local fritters (do not miss out on an alcapurria or bacalaíto)! Your guide will share fun and important details as you leisurely cruise the coastal route back to San Juan.
Live Boricua Experience Package
Booking Details:
Booking Window: October 7, 2022 – January 15, 2023
Travel Window: October 15, 2022 – January 22, 2023
Minimum length of stay: 3 nights
Discover More Live Boricua Experiences
More than a word to identify a person from Puerto Rico, Boricua [bor-ee-kwa] is a spirit, flavor, and rhythm that you'll feel in every part of our Island.