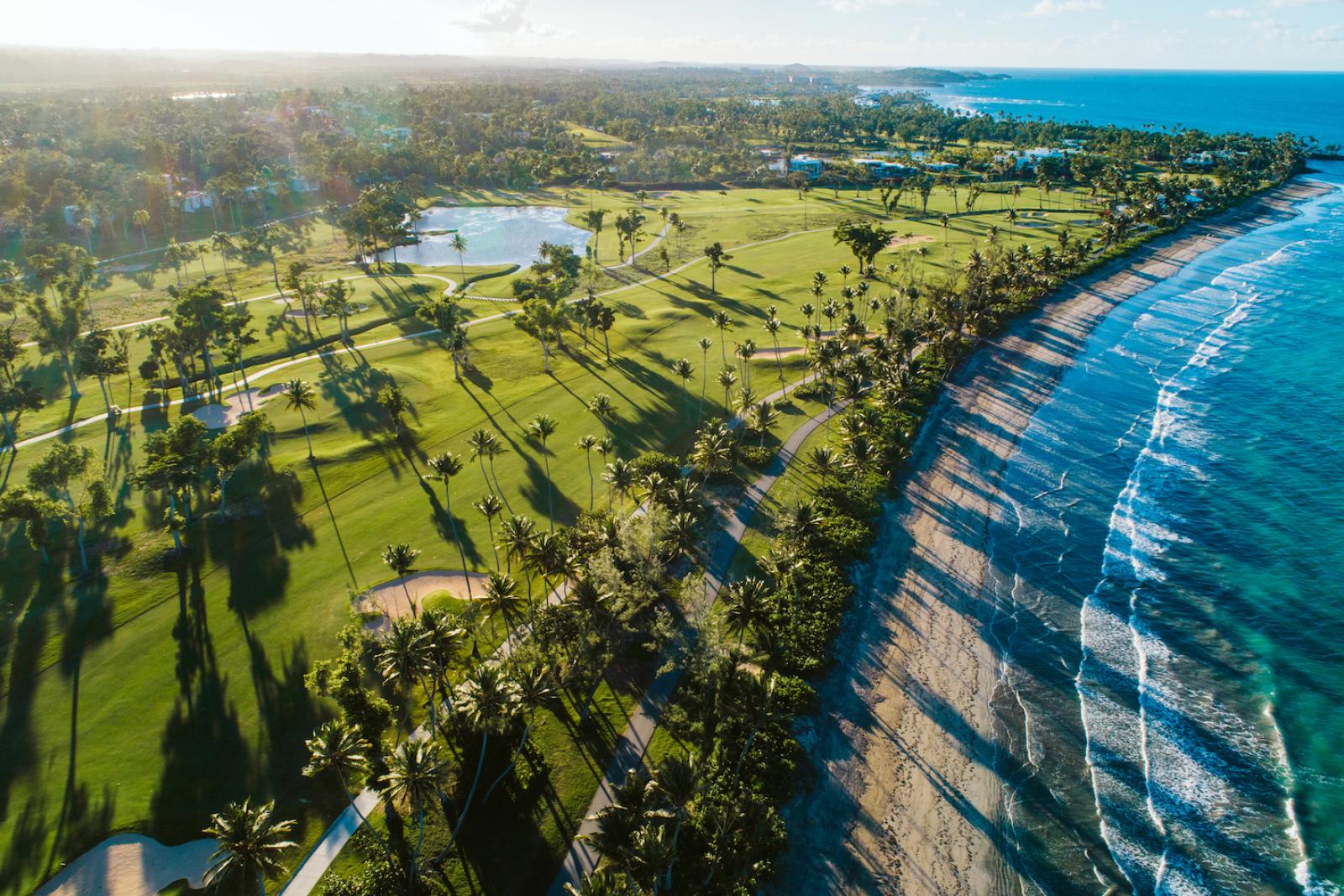 Best Golf Courses in Puerto Rico
There's no shortage of golf courses in the Caribbean. But when you pair these outstanding courses with the history, food, and hospitality of Puerto Rico, you've many good reasons to grab your clubs and catch the next flight to San Juan. 
Being a U.S. territory means Puerto Rico is your tropical vacation home away from home, a welcoming, beautiful environment where nature, wellness, and sensual vibes caress your soul.
Palmas Athletic Club
Expect double your golf pleasure at Palmas Athletic Club in Humacao, a scenic 45-minute drive from San Juan. The Flamboyán and Palm courses are popular and complimentary, offering unique playing experiences for discerning tastes. Flamboyán was designed by Rees Jones and named for the beautiful red, orange, or yellow blooming tree found throughout Puerto Rico. Wide fairways, deep bunkers, and intriguing greens define this 18-hole layout.
Gary Player designed the Palm Course, where water, wind, and two very different nines await golfers. Hole 14 and 16 overlook the Caribbean Sea and allow players to relish nature's wonder. Palmas additionally has two practice greens, a double-ended driving range, and a 40,000-square-foot clubhouse complex, including a pro shop, restaurant, and more.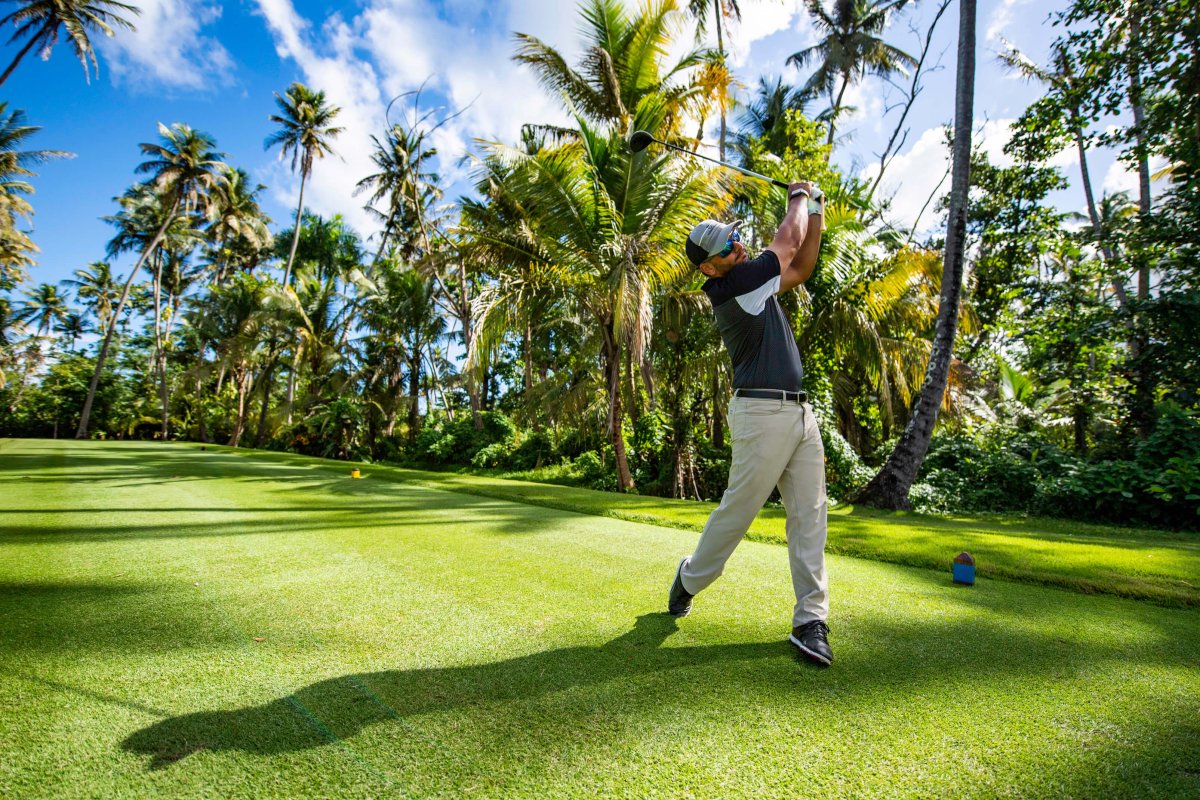 TPC Dorado Beach Resort and Club
In the history of golf, pairing spectacular land with a top-notch course designer has resulted in many of the world's best and most iconic golf courses. Pebble Beach and Augusta National are prime examples. This time-proven formula holds gloriously true with the East Course at TPC Dorado Beach, 25 minutes from San Juan.
Robert Trent Jones Sr. created a classic seaside course that maintains a modern championship layout but is still fun for all skill levels. The ocean's panoramic sightlines, bunkers filled with native beach sand, smooth greens, immaculate course conditions, luxury club atmosphere, and a tropical setting combine for a world-class golf experience.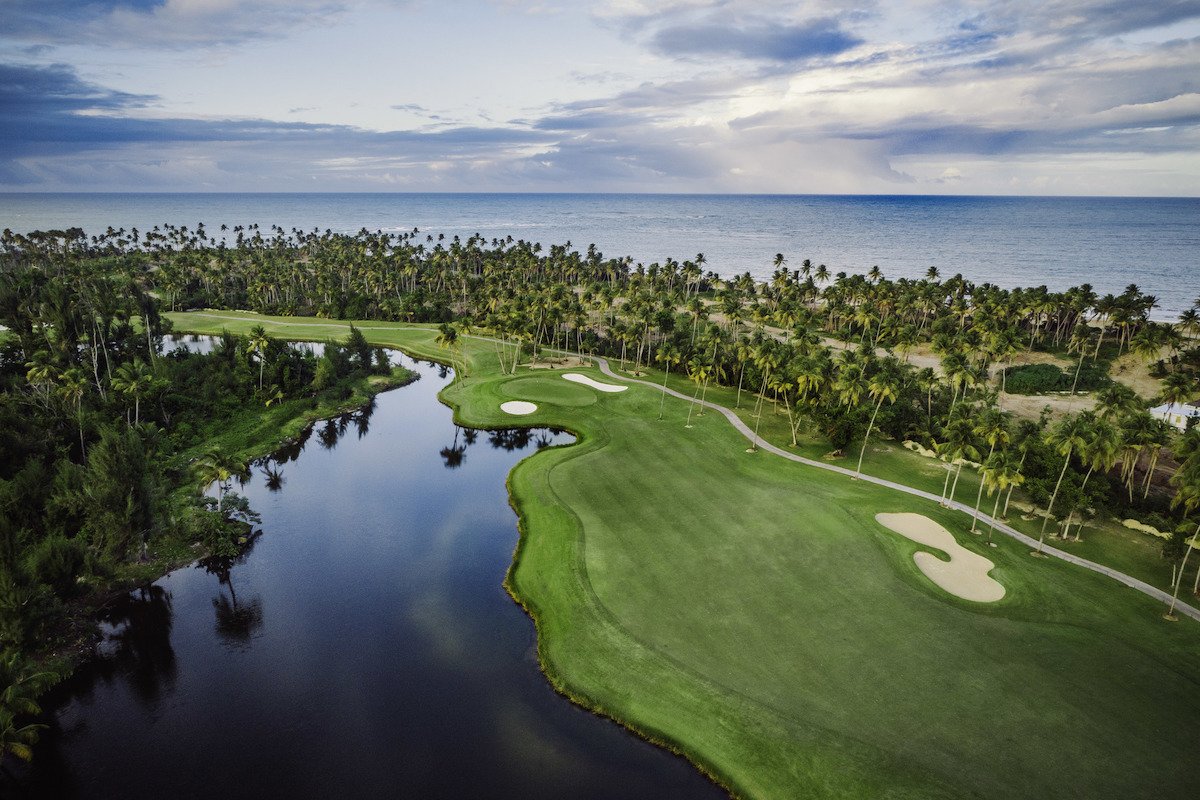 The St. Regis Bahía Beach Resort & Golf Club
Golf Course architect Robert Trent Jones Jr. designed this remarkable 18-hole championship layout with a commitment to preserving the site's natural integrity. Spectacular holes trace the shore with undulating fairways and scenic lakes. Managed by Troon Golf, Bahía Beach Resort & Golf Club is an amenity of Marriott's St. Regis brand, the slogan for which defines the golf experience at this magnificent property – "Where Indulgence Meets Sophistication." Immaculate course conditions, awe-inspiring views, first-class service, and the inventive course design makes Bahia Beach an exceptional place to play, relax, and unwind.
Punta Borinquen Golf Club
Punta Borinquen Golf Club is located two hours from San Juan, on the grounds of a former Air Force base along the island's northwestern coast. It's not a fancy course, it doesn't have a pro shop, and everything about it lets you know that it's a value-priced club. That all adds to its charm. The people are friendly, the clubhouse beer is cold, the sandwiches are tasty, and the golf course is gloriously set upon a promontory with majestic ocean views from virtually every hole.
This 18-hole course opened in 1940 and has been wowing golfers ever since. The course conditions are right, and the island vibe is authentic and down to Earth. This is a golf club where you feel part of the beautiful Caribbean experience that is Puerto Rico. Simply put, Punta Borinquen is a great place to play golf — it's the kind of course you'll remember forever.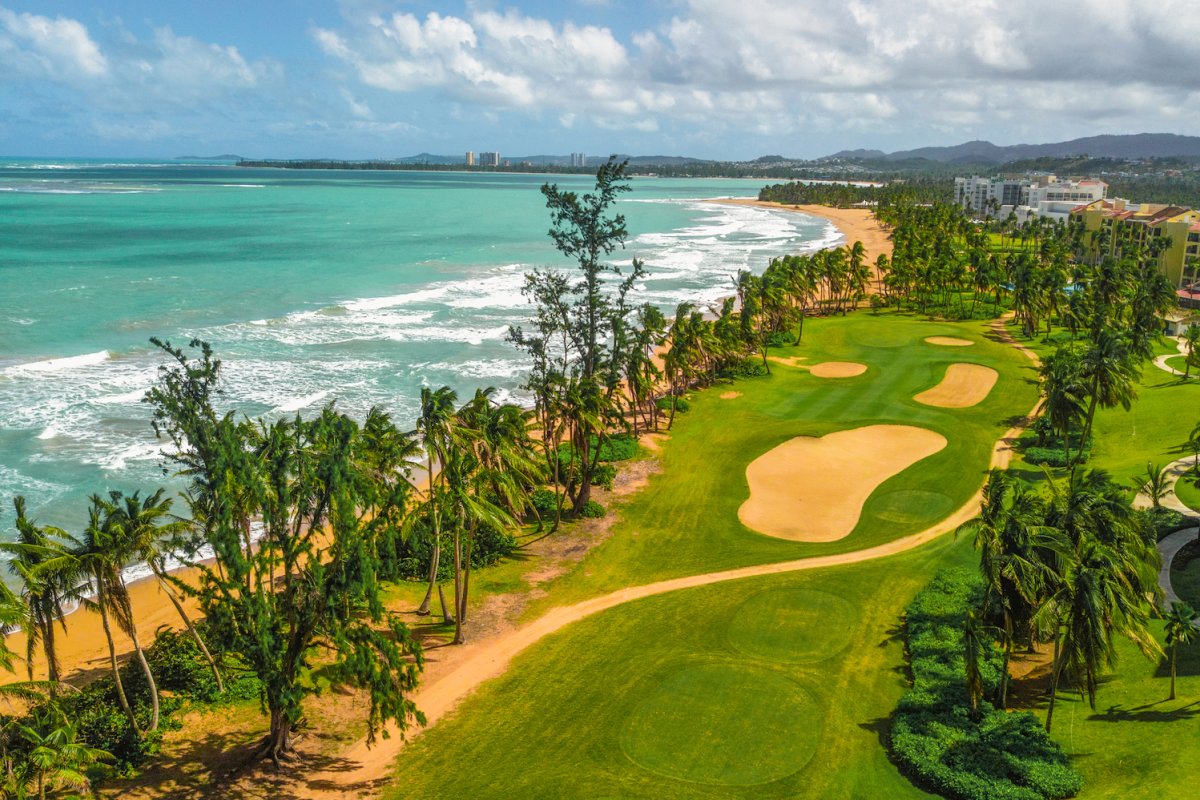 Rio Mar Country Club
Everything about Rio Mar Country Club is neat, fun, and appealing. This starts at the elegant resort and permeates throughout its many amenities, not the least of which is its two 18-hole golf courses. Located in Río Grande, 40 minutes from San Juan, the River Course is by Greg Norman and Ocean Course by Tom and George Fazio. Ocean Course comes by its name honestly, with views of the sea and beach on the back nine. Likewise, River Course features the Mameyes River snaking throughout the property.
After an exhilarating round, golfers can enjoy the resort's casino, spa, pools, multiple restaurants, or ocean front. Managed by Troon Golf, the golf service and new clubhouse are immaculate
View Places Mentioned on a Map
Tags
Golf
Discover Puerto Rico's Golf E-Newsletter
A Hole-In-One for Your Inbox
Receive golf news, course updates, and other important information in your inbox.