On the west coast of Puerto Rico is the town of Rincón, a surfer's paradise with a growing LGBTQ+ community and loads of progressive businesses.
Rincón has miles of sandy coastline, charming weekend markets, and plenty of queer locals. The quaint and bustling downtown is dotted with artisanal shops and cute cafes, plus a lesbian-owned restaurant and bar.
There are also plenty of attractions to visit. Take a stroll along Punta Higüero Lighthouse Park to enjoy panoramic views of the Atlantic Ocean and be on the lookout for whales breaching during the winter and spring months! And with popular beaches like Sandy, María's, Tres Palmas, and Domes, Rincón is an oasis of surfing, swimming, and sunning.
Here's everything you need to know to plan the perfect trip out west with your partner or group of friends.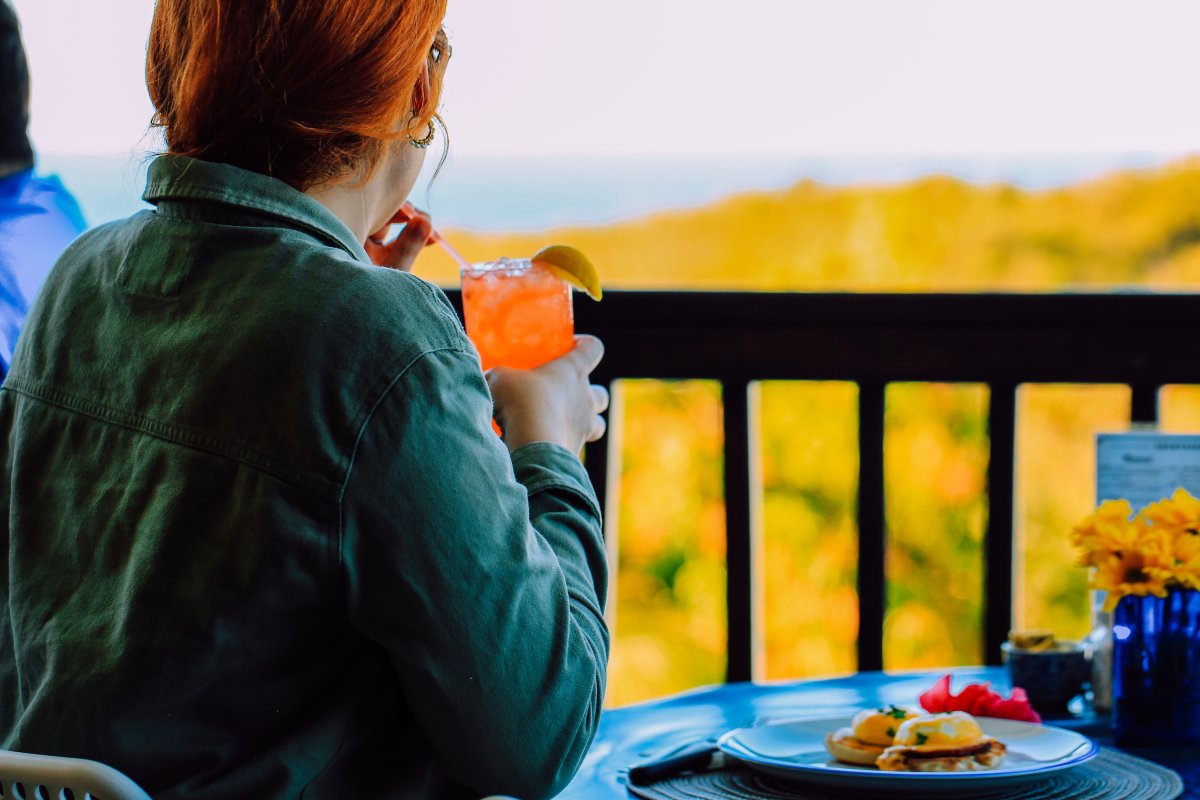 At Qué Chevere — a reasonably-priced hotel in the heart of Rincón's town square — the décor is a mix of vintage and contemporary art, giving it a young, progress vibe. Guests can choose a room with a view of the city or opt for one that overlooks the hotel's grove. Check out the second-floor lounge for a chance to meet locals and other travelers. 
With just eight rooms, this small but stunning hotel is located right on the beach. Take in the shimmering ocean views before grabbing a drink at the bar. The rooms are spacious and include a coffee maker, fridge, and satellite TV. Reserve early, this place is popular!
A small B&B on top of the city's highest point, The English Rose has the best views, the most delicious brunch, and a unique blend of laid-back Caribbean warmth and old English hospitality. Enjoy breakfast on the terrace overlooking the lush, quiet greenery of the mountain. Later in the day, after you've surfed and gone swimming, tuck into one of their quiet, cozy rooms for a well-deserved rest.
Where to Eat 
You can find just about any type of cuisine in Rincón. We've compiled some favorites, from casual café food trucks to fine dining with a view. 
Mangia Mi is a lesbian-owned and -operated neighborhood eatery that specializes in house-made pasta and the freshest, locally caught seafood. With menu categories like "get baked" and "get sauced," a stellar wine list, and a fun, laid-back staff, it's the perfect restaurant for a lovely -- but never stuffy -- date-night or intimate group dinner. 
Café Puya
Just off the town square, this casual café is perfect for starting your morning thanks to the friendly staff and tasty breakfast options like French toast, omelettes, pancakes, and a coffee selection that's on-point. There's also typical Puerto Rican deli fare including pernil, Cubano, and tripleta sandwiches, plus a daily menu of comida criolla for lunch. 
For upscale, oceanfront dining in Rincón, La Copa Llena (or The Full Cup), located at the Black Eagle Marina, is hard to beat. Imagine feeling ocean breezes and taking in the warm sunset hues while you enjoy a beautifully plated fish curry dinner and a glass of wine. 
This food truck park offers all sorts of delicious bites, from decadent doughnuts to traditional Puerto Rican cuisine to brickoven pizza to elote (parmesan-covered corn on the cob). Come on the weekends when GastroPark at 115 hosts live bands, DJs, and, on occasion, perfectly random events like a BMW motorcycle expo.
Where to Drink x2
Rincón knows how to party! There are a handful of standout spots to grab a drink, so whether you love craft brews or cocktails, the town has you covered. 
Finn and Ollie's Pickle Pub
With spot-on Irish pub fare like fish and chips or shepherd's pie, heaps of beers on tap, and a slew of whiskey brands to choose from, the lesbian-owned Finn and Ollie's Pickle Pub is a welcoming, well-equipped watering hole for anyone visiting Rincón. Themed parties and trivia nights are a plus, and like any great neighborhood spot, it's usually very lively. 
The Beach House
Nestled at the top of Maria's Beach, The Beach House is perfect for sunset cocktail sipping, with sweeping views of lush foliage, the ocean just visible in the distance. Come for the beautiful scenery, stay for the live music and bar eats (including some surprising veggie options). 
Rincon Beer Co.

 
Sip on local draft beers, including a handful brewed in-house. The Rincon Beer Company hosts live music, screens sports games, and is an ideal spot to hang after a day of exploring the town square. Named by Condé Nast Traveler among Puerto Rico's best bars, it's a can't-miss spot for craft beer lovers. 
Oceanfront Tamboo has been running strong for almost 40 years. The two-floor restaurant and bar hosts everything from bomba percussionists to popular local bands to DJs blasting electronic, pop, and house blends for enthusiastic crowds of tourists and locals. Get caught up dancing in a group that typically includes young, queer Puerto Ricans voguing and twerking the house down. A noteworthy plus: bathrooms at Tamboo consist of two, gender-neutral private stalls.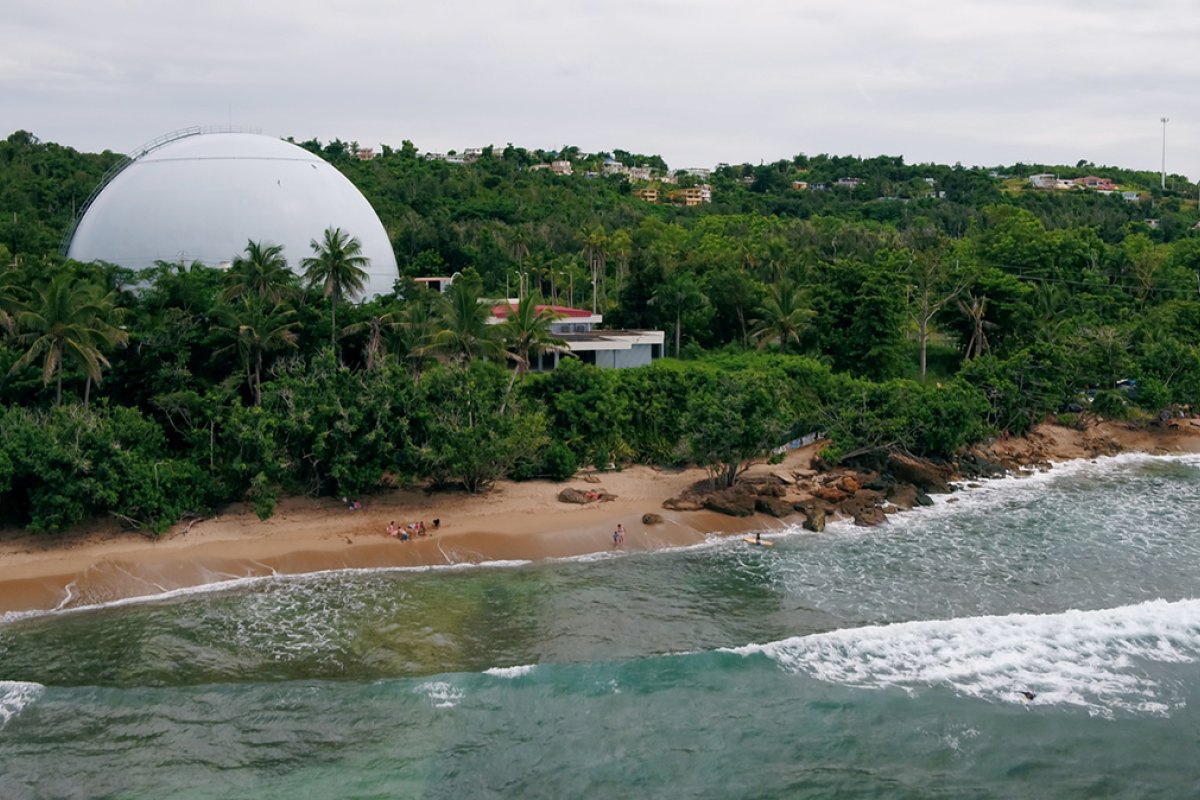 What to Do
Hit the beaches, explore obscure nooks, and do some shopping at specialty boutiques. Rincón has a little bit of everything! 
Discover Rincón at your own pace with tour companies like Mariex Adventures, a woman-owned, LGBTQ-friendly tour company located in the west of Puerto Rico that offers a variety of custom and private tours.
Domes Beach 
Domes is a popular surfing beach, with plenty of shade under the gorgeous swaying palm trees. Its most striking feature is the giant blue dome that gives this beach it's peculiar name (a remnant of an old nuclear plant that never opened). If you're feeling adventurous, do a bit of exploring and you'll also find an interactive mural made of recycled materials as well as a swing adorned with wings. 
Punta Higüero Lighthouse Park
Visit Rincón's iconic lighthouse which dated back to 1892, then take a stroll along this picturesque park. There's a small bar where you can pick up a tropical drink and plenty of benches and gazebos to enjoy views of the ocean and Desecheo Island. Whale watchers often head to this high-altitude point during the winter months (January through March) in hopes of spotting humpback whales making their annual migration. 
Shop for Gems at El Bazar Thrift Shop
Like every great secondhand store, El Bazar is a wall-to-wall patchwork of anything and everything, from Magic Eye puzzles to vintage clothing, miscellaneous books to Puerto Rican art, and other items you had no idea you needed -- until you saw them here for sale. 
Steps Beach at Tres Palmas Marine Reserve
When you arrive at Steps Beach the first thing you notice are the cement stairs in the middle of the sand (which are a popular photo spot). A great beach for sunning, even when the waves pick up, there are plenty of small pools along the shore to soak in. From April to October, the water calms significantly, making it possible to snorkel among tropical fish and coral reefs. Dolphins have also been spotted here. 
Trot along the coast on horseback
When choosing your horseback tour of Rincón, your checklist should include hilly trails, cliffside views and, most importantly, at least one seaside trot. Pintos "R" Us, known for its healthy, happy horses, offers all of that -- and their staff is adamantly LGBTQ friendly. Any level of rider, from beginner to expert, can join a 2-hour semi-private tour. Call owner Julie at 787-516-7090 to reserve a spot.