Grab a ticket for an event at one of these top theaters, concerts halls, cinemas or performing arts venues.
Puerto Rico has numerous performing arts venues — theaters, concert halls, cabarets, and arenas – that offer diverse options to enjoy art and entertainment. As you explore the island's numerous natural wonders and cultural institutions, find time to experience an event at one of the island's noteworthy theaters (teatros). Many of them include a historic component that reflect the era when they were built, making them architectural jewels that in some cases date back to the 19th century. There are also several modern venues that are praised for their architectural features and technological innovation.
Here are a few of Puerto Rico's top venues to enjoy an evening of culture: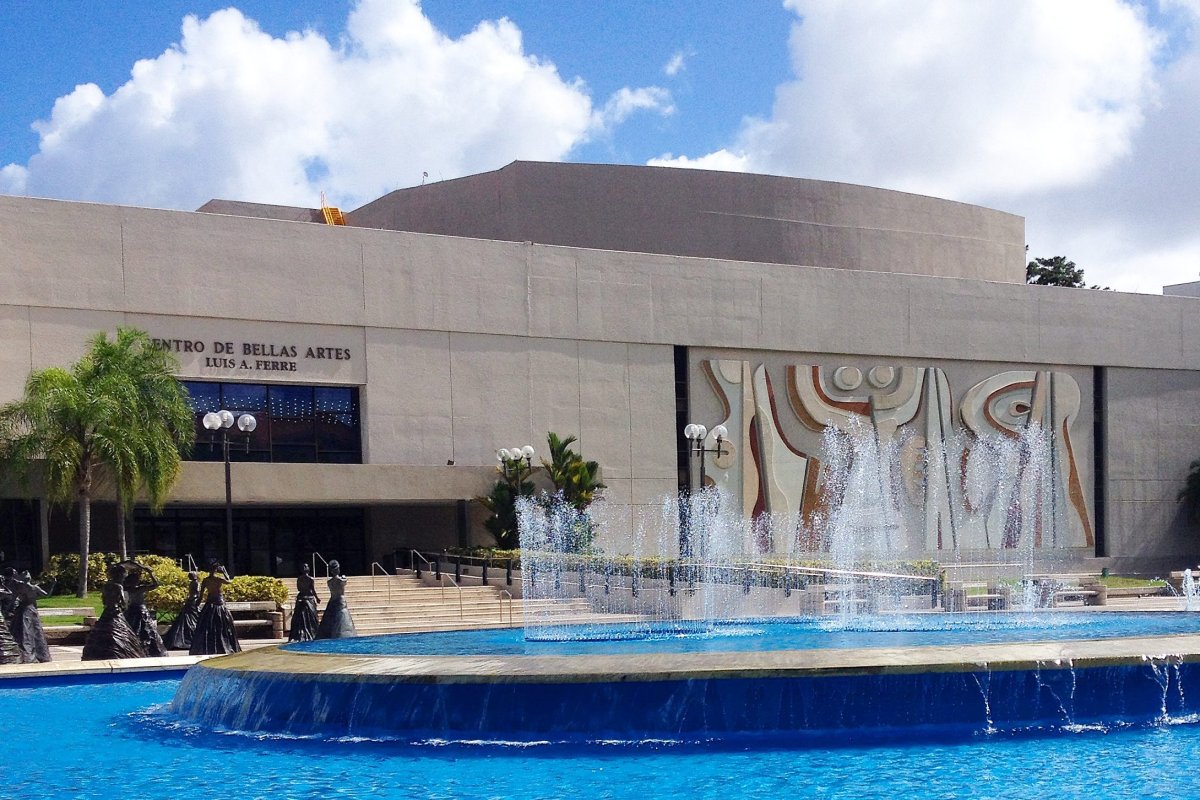 Centro de Bellas Artes Luis A. Ferré, Santurce
San Juan
If you're a theater or concert buff, check out a show at this state-of-the-art performing arts center, which features five stages, including an opera house (where HAMILTON was performed in January 2019), a theater hall, a black box theater, a cabaret, and a symphony hall that is home of the Puerto Rican Symphony Orchestra. The center has a year-round schedule of plays, operas, musicals, dance and music performances, including the world-renowned Casals Classical Music Festival. Artists like singer Plácido Domingo, Menudo, and Lin-Manuel Miranda (with his hit Broadway musicals HAMILTON and In The Heights) have taken the stage at the CBA. Beyond the building, the neighborhood is home to numerous art exhibits, museums, murals, restaurants, and more.
Teatro Tapia
Old San Juan
This neoclassical structure, inaugurated in 1832, is the oldest freestanding performing arts theater still in use within U.S. jurisdiction. Located at the southern corner of the walled city of Old San Juan, it is named after noted 19th-century Puerto Rican playwright Alejandro Tapia y Rivera. Designed as a horseshoe-shaped opera house, the Tapia has remained core to the island's rich culture. The 640-seat venue hosts many events and theatrical productions, including operas, ballets, and plays. If you're in Old San Juan and are in search of an enriching evening of performing arts, make sure to check the schedule at this charming venue.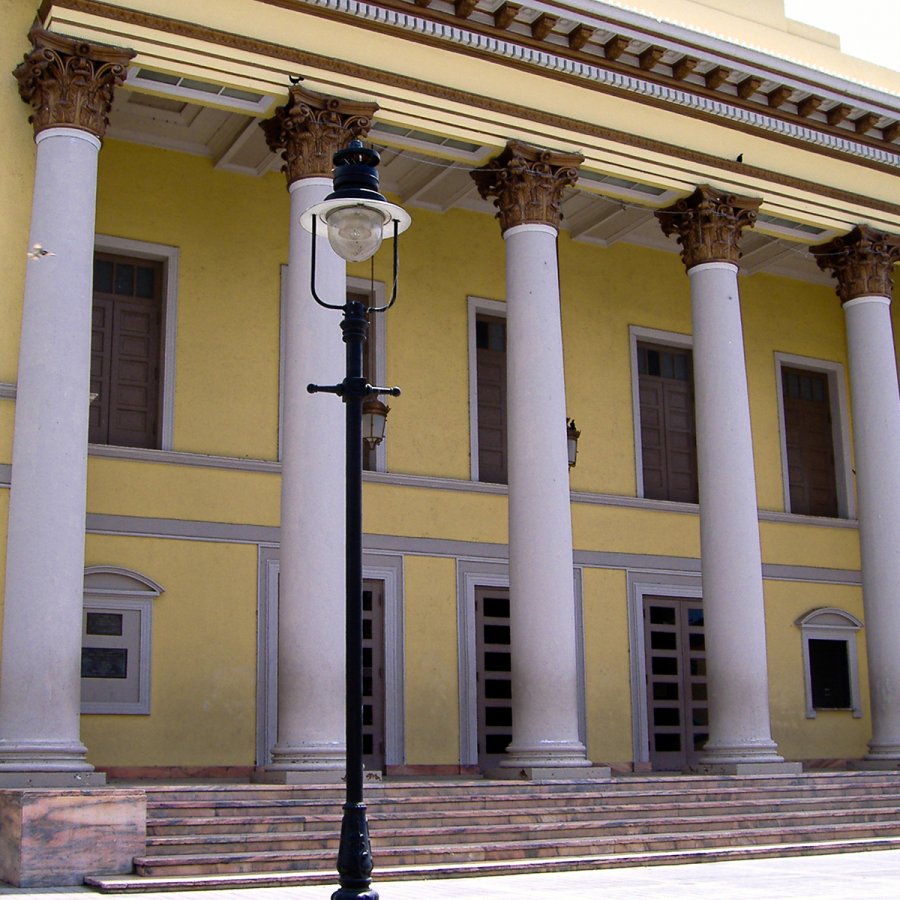 Teatro La Perla
Ponce
The island's second-oldest theater still in operation, Teatro La Perla, was built in 1864 with a distinct neoclassical style evident in its six imposing columns at the entrance. The original façade was rebuilt in 1940 after an earthquake destroyed the building. Known as the most prominent performing arts venue on Puerto Rico's south coast, La Perla was the site of the first silent film ever shown in Puerto Rico (screened by Frenchman Eduardo Hervet in 1901). Nowadays, the theater is central to performing arts in the southern city of Ponce and nearby areas. Teatro La Perla hosts plays, concerts, operas, ballets, film screenings, and local civic activities — like graduations and community meetings. The theater's lobby includes an exhibit that highlights the building's history and importance in Puerto Rico's arts and culture scene, as well as famous shows and performances that have taken place at the venue.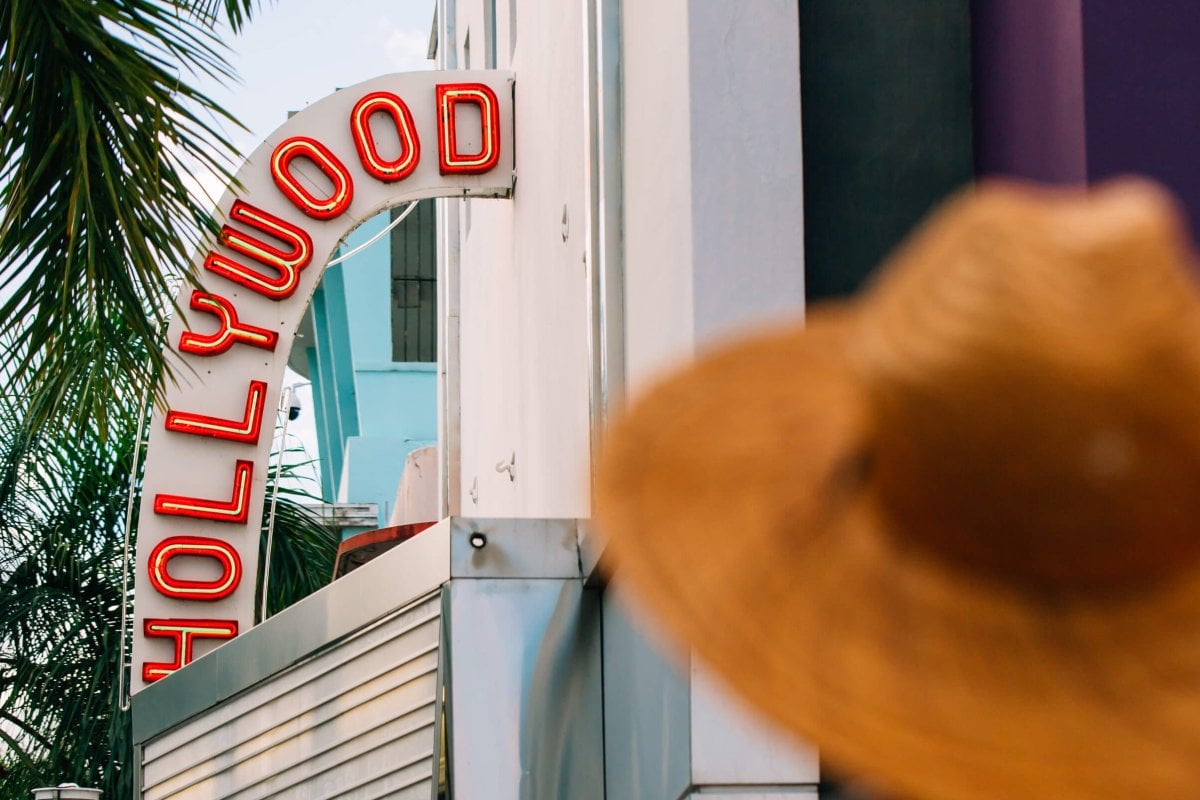 Hollywood Theater
Coamo
Originally constructed in 1918, this historic movie palace recently underwent a major restoration after being closed for more than a decade. Initially one of the main entertainment venues in the Villa de San Blas de Illescas in Coamo, it now serves as a single-screen theater that shows movies at affordable prices and is one of the most popular attractions in this southern municipality best known for its hot springs. The Hollywood Theater presents first-run premieres as well as special family features on weekends, and it also hosts screenings of European and Latin-American cinema. In addition to movies, the theater doubles as a venue for private events and is available for rentals. The Hollywood Theater operates seven days a week and is located steps from the town's main plaza. 
Similar to the Hollywood Theater in Coamo, many other municipalities have historic venues that double as movie screens and playhouses in downtown areas. Noted examples include The Excelsior in Cabo Rojo, the Taboas in Manatí, the Sol in San Germán, and Liberty in Quebradillas, among many others.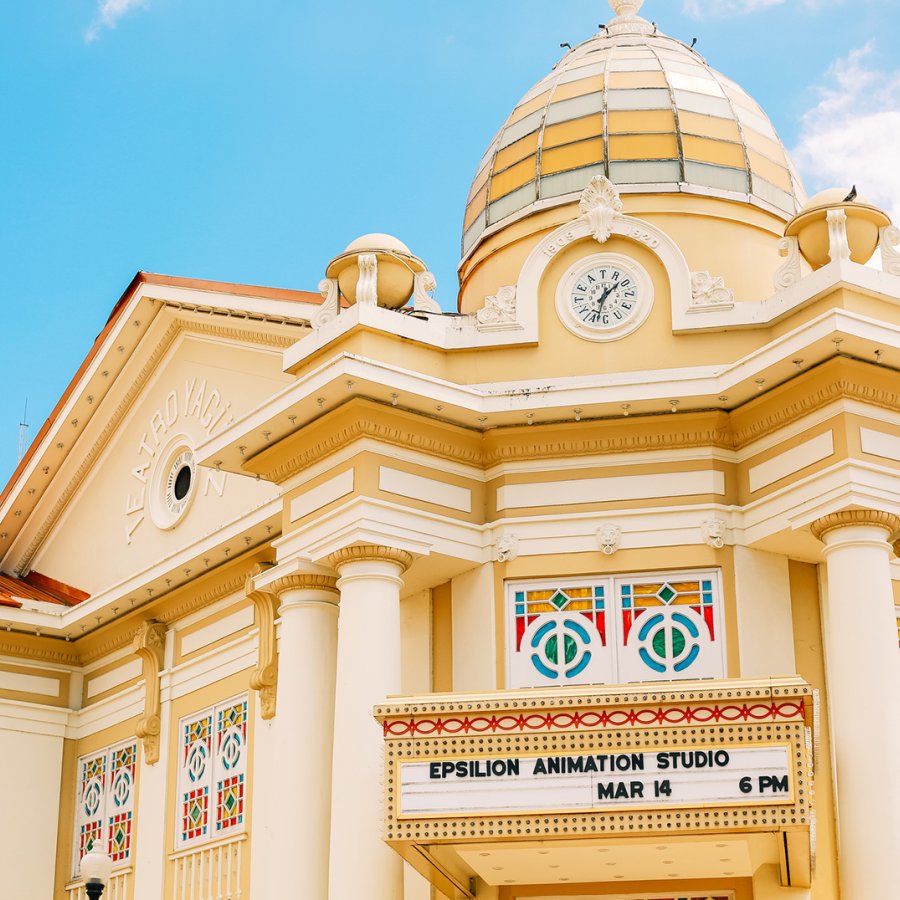 Teatro Yagüez
Mayagüez
Known as the "Cathedral of Sound Film (a.k.a. Talkies)," Teatro Yagüez is considered an architectural masterpiece. A horseshoe-shaped palace with marble walls and a stunning chandelier (similar to that of "The Phantom of the Opera"), the theater has been the stage for cultural and performing arts events dating back to the early 20th century. It was registered as a historic landmark in 1976. The original façade was destroyed by a fire in 1919, but since its reopening in 1920, the Yagüez has anchored cultural activity in Puerto Rico's west coast. Many operas, plays, dance shows and films (silent and talkies) took place here over the years. Currently, the theater houses pop-culture events, concerts, and plays (locally produced and touring companies) mainly for Spanish-speaking audiences, though you may find some in English and ballet performances from time to time.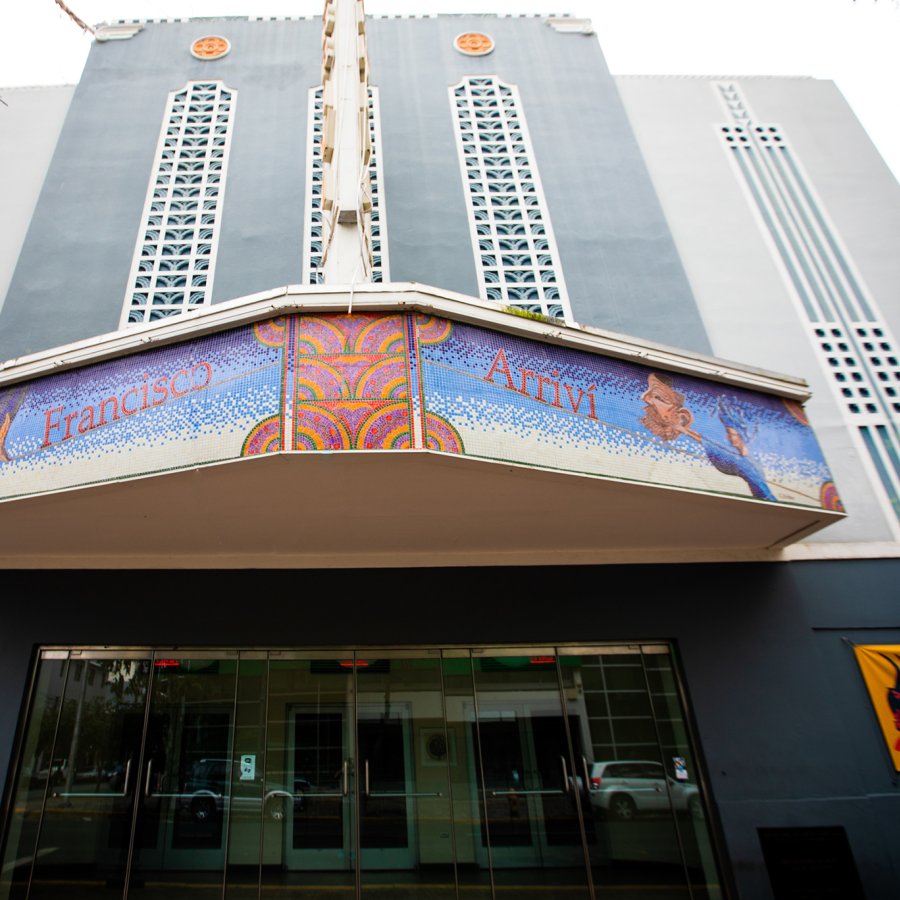 Teatro Francisco Arriví
San Juan
One of the capital's historic theaters, Teatro Francisco Arriví (formerly the Matienzo Theater) started as a first-run Art Deco movie theater in the 1940s. It was built by the first movie chain on the island, Circuito Llamas. By the 1960s the theater was known for showing Mexican, Argentinian and Spanish movies, and having guest appearances by movie stars and singers. The cinema was closed down in the 1970s and recently reopened as a performing arts theater. Now you can catch a play, small-scale musical or cultural festival, among the many events happening year-round. The Arriví Theater is located a few steps from the Luis A. Ferré Performing Arts Center.
Tito Puente Amphitheater
San Juan
As a Latin music icon of Puerto Rican heritage, it is no surprise that an important venue on the island would carry Tito Puente's name. The Tito Puente Amphitheater, formerly known as Anfiteatro Luis Muñoz Marín, is the best-known outdoor theater in Puerto Rico — iconic for its theatrical plays and music performances. The facilities are rather simple when compared to other indoor theaters on the island, but the setting provides a warm and romantic atmosphere amidst the green of Luis Muñoz Marín Park, with performances taking place during sunsets and under starry evening skies. The venue is home to the world-renowned annual Heineken Jazz Festival, among other notable productions.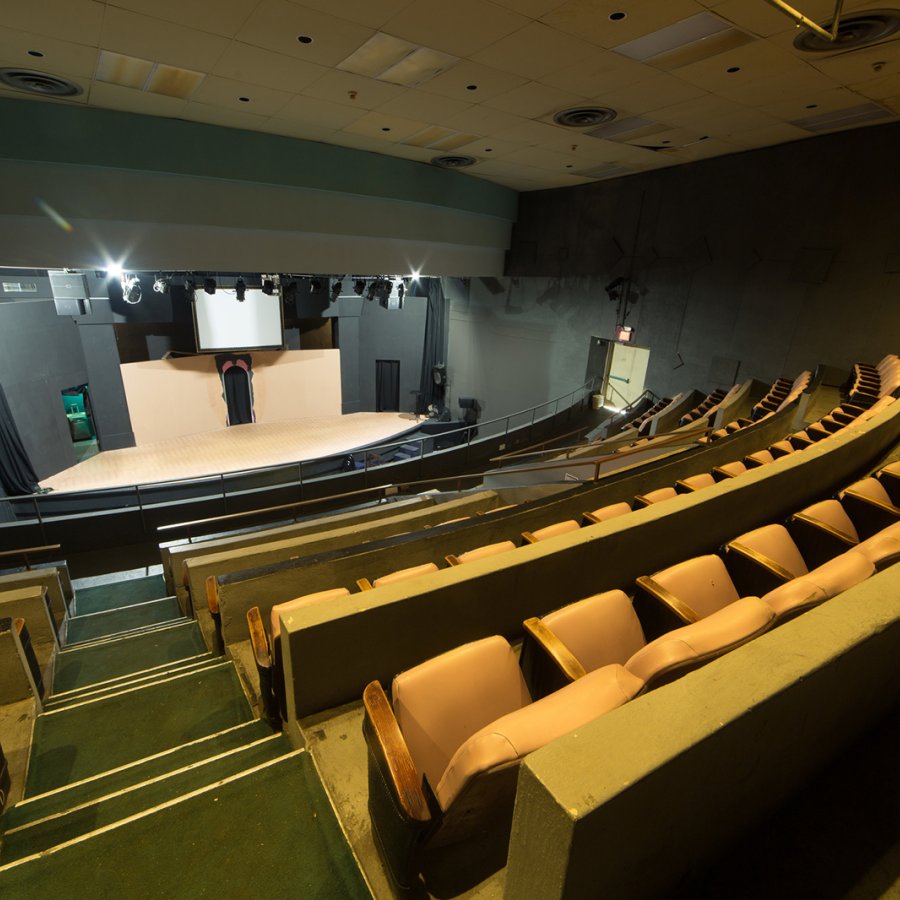 Teatro Shorty Castro
San Juan
Named after one of Puerto Rico's most noted comedians, Shorty Castro (1928-2018), this former movie house now serves as a cabaret or café teatro in San Juan, just around the corner from the Arriví Theater and the Ferré Performing Arts Center. It was used for a while as a TV studio, but it is now home to Teatro Breve, a local theater company that hosts weekly improv nights, comedy sketches, and other ensemble-developed productions. So, if you're in for a night of laughter, cocktails, and some tapas, be sure to get a ticket for a performance at this Santurce location. The orchestra section has table seating, but the mezzanine has regular auditorium chairs, if you prefer.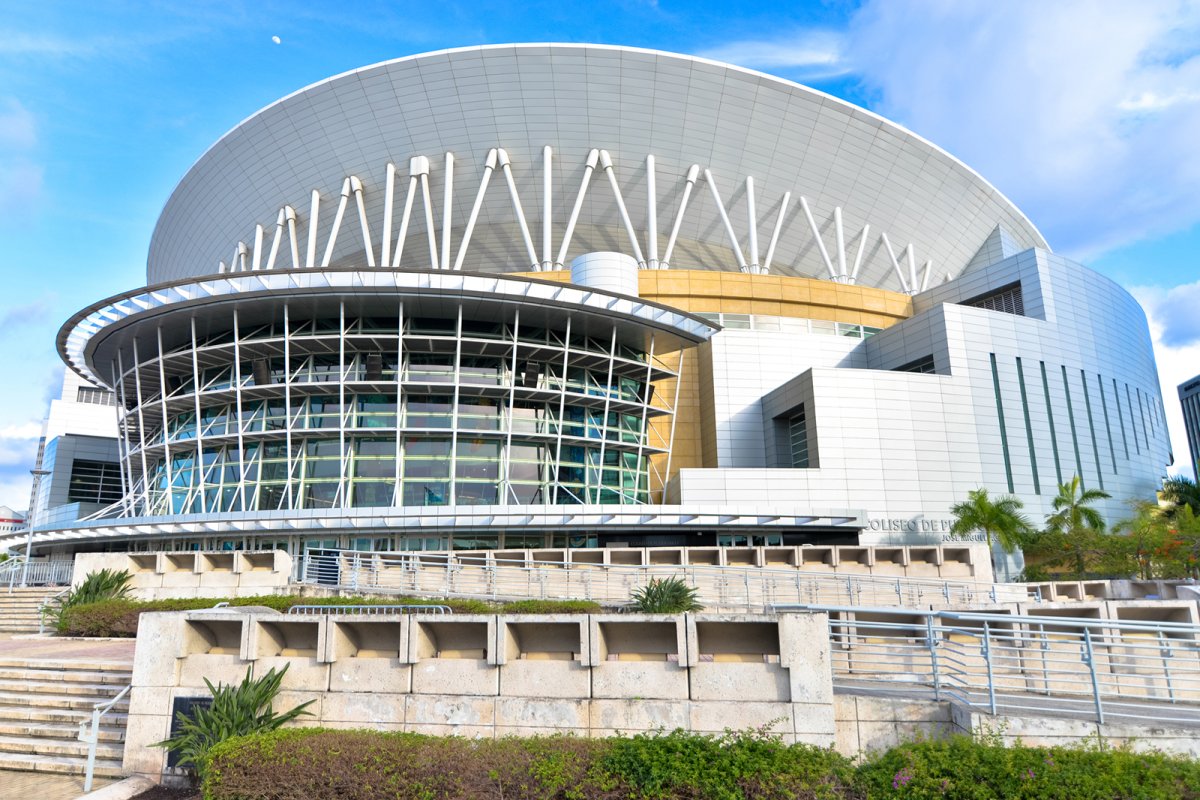 Coliseo de Puerto Rico José Miguel Agrelot (Choli)
San Juan
The largest arena in Puerto Rico, Coliseo José Miguel Agrelot is the go-to venue for larger events on the island. It hosts concerts with iconic entertainers, sports events and even stage plays. With nearly 20,000-seat capacity, the building was named after legendary comedian José Miguel Agrelot (1927-2004), whose character "Don Cholito" (pronounced DON SHOH-LEE-TOH in Spanish) became a staple on Puerto Rican Television. Many locals call the arena "Choliseo" or "Choli" (SHOH-LEE-SE-OH or SHOH-LEE) as a term of endearment that combines the words "Cholito" and "Coliseo". Superstars like Van Halen, Phil Collins, Metallica, Madonna, and the Rolling Stones, among others, have taken the stage at El Choli. Its impressive and modern design stand out on the Hato Rey skyline and also from airplanes approaching SJU Airport. It has easy access via public transportation.
Caribbean Cinemas
This movie theater chain is the only major company with presence in the island. It was founded in Puerto Rico, but the group quickly expanded throughout the Caribbean. The chain has more than 30 locations across the island that present new films and Hollywood blockbusters. Two of the locations are art-house cinemas that screen international and independent art movies. Caribbean Cinemas recently introduced its IMAX and 4DX experiences to Puerto Rico.