If you're staying in the "surfing capital of the Caribbean," embracing your inner beach bum doesn't necessarily mean sleeping in a shack.
Rincón offers a variety of accommodations – from luxurious to laid-back. Nearly every lodging option overlooks one of Rincón's stunning beaches, where you can surf, swim, snorkel, paddleboard, dive, and much more. There are also properties nestled amidst lush vegetation that will give you a sense of being in an exclusive, secluded paradise.  
From pet-friendly inns like the Serenity Hotel to family-owned properties like the Lazy Parrot, here's a selected list of the best places to stay that Rincón has to offer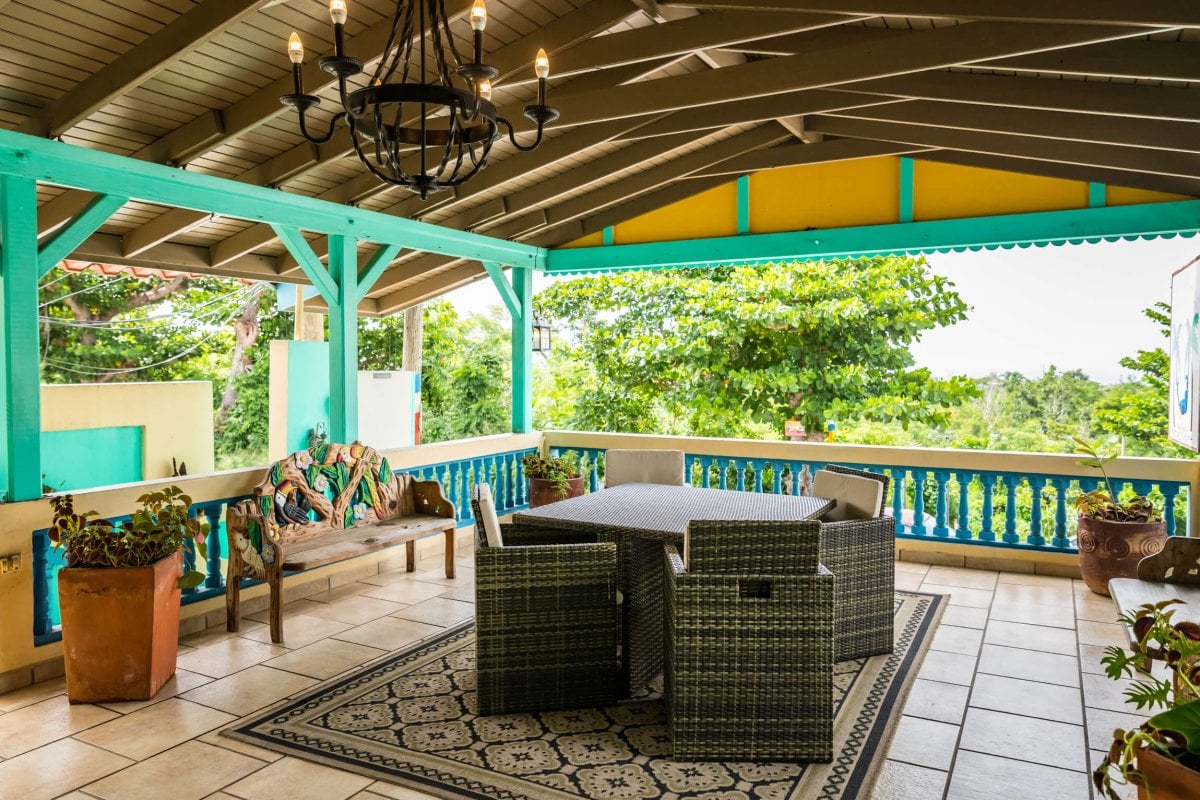 Lazy Parrot
A unique, family-run hotel balanced on a quiet hill; the Lazy Parrot Inn offers 21 individually decorated guest rooms that feature refrigerators and microwaves, flat-screen televisions, and complimentary internet access. You'll also find outdoor recreational opportunities, a pool, and a spa. Cook-to-order breakfasts are served at their poolside restaurant, Que Viva, where you can also quench your thirst at the bar. Its location — minutes away from Rincón's best beaches — makes this hotel one of the most popular in town.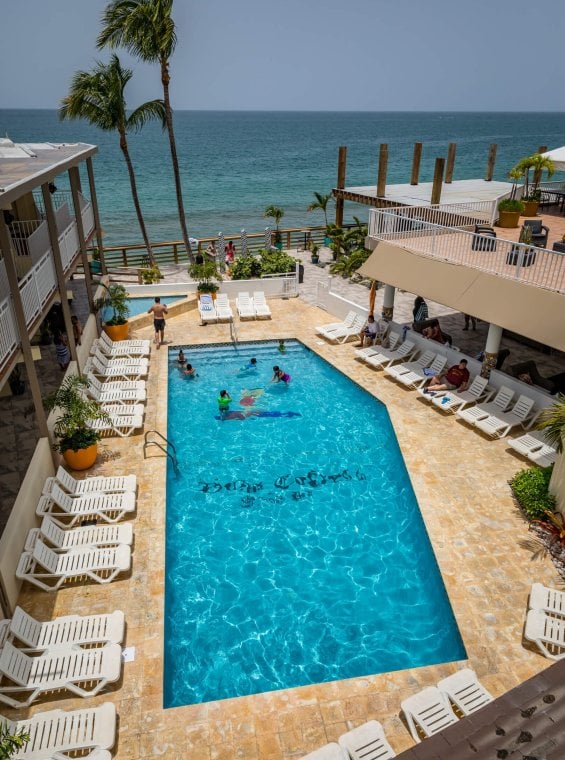 Villa Cofresí
Right in front of the beach is one of the most acclaimed family-friendly accommodations in Rincón. A spacious open-air lobby overlooking the ocean welcomes you into a hotel full of amenities, including a pool, gymnasium, table tennis sets, pool tables, game room, and a souvenir shop. Villa Cofresí is big on fun and has a celebratory atmosphere (including a boisterous outdoor bar), making it popular for weddings and parties.  
You'll also find a full-service restaurant and well-equipped guestrooms with air conditioning. While you're there, try its famous El Pirata drink, a cocktail made of several rums, coconut milk, and cinnamon served inside a fresh coconut.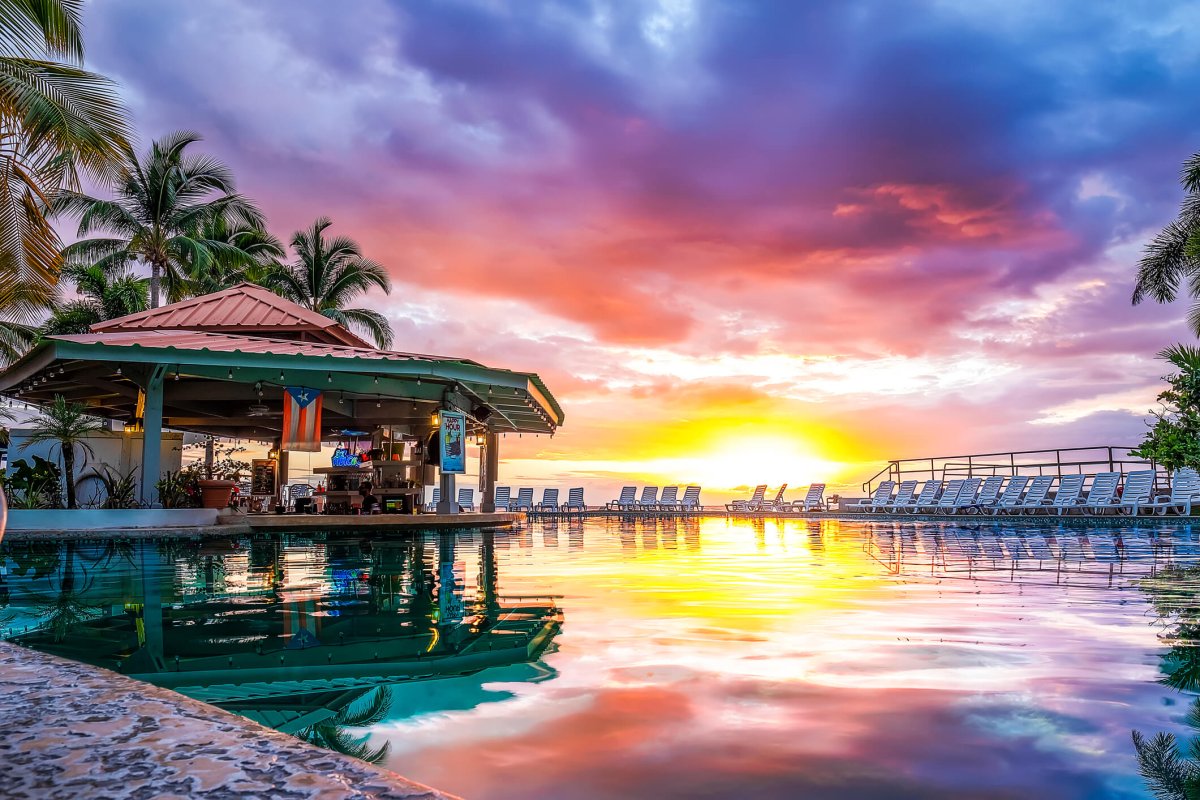 Rincón of the Seas Grand Caribbean Hotel
A promise of barefoot elegance in a relaxed, natural setting is what the Rincón of the Seas offers. This hotel strikes a balance between refinement and fun with 112 guestrooms (many with private, oceanview balconies), an expansive pool area with a swim-up bar, direct access to the beach, and more. With on-site dining options, you can opt never to leave the property and relax or use it as a home base to explore the western side of the island.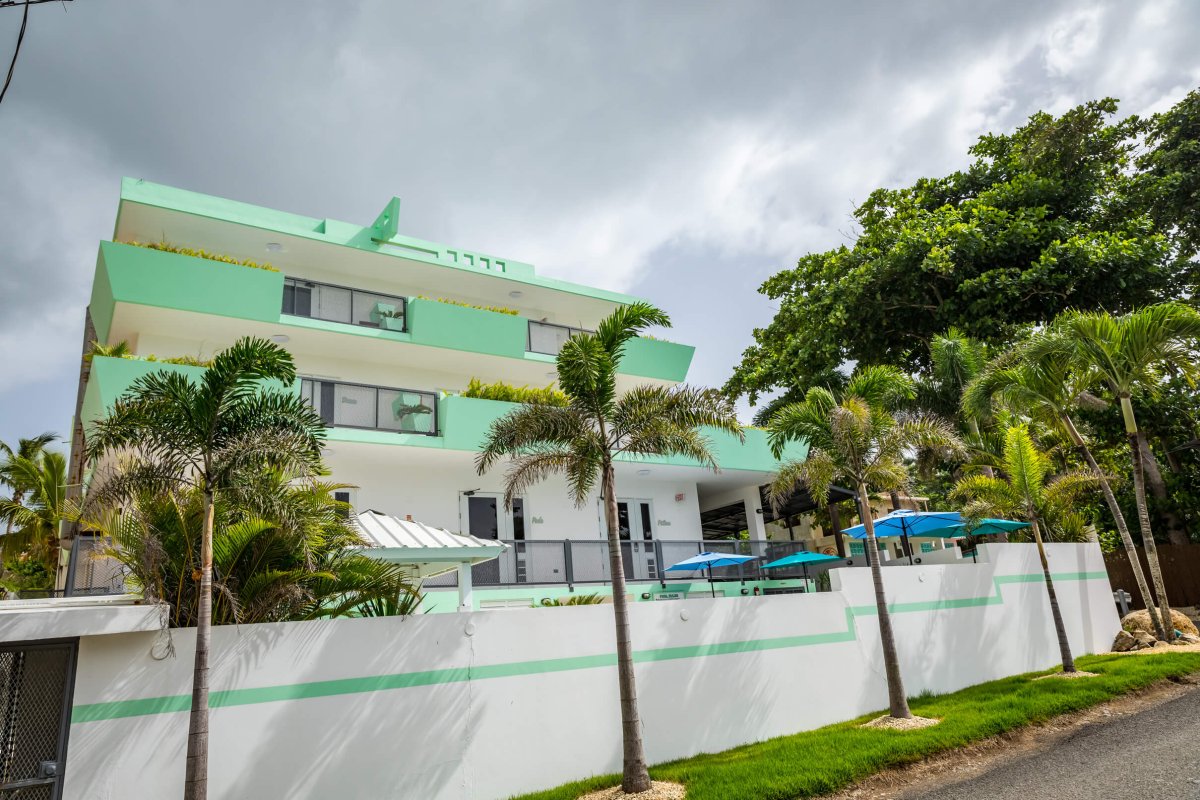 Casa Verde
This recently renovated hotel offers a warm and personalized alternative to larger hotels in Puerto Rico. The 19-room property aims to capture the spirit of the surf culture on the island, tucked away on a secluded stretch of beach. Casa Verde's surrounding area is a surfer's haven full of eclectic bars and small guesthouses. Choose from a single, two-room suite or a penthouse when you decide to stay at one of the stylish guestrooms. They include flat-screen satellite TVs, free Wi-Fi, and balconies with ocean views. In addition, the hotel has a pool, hot tub, bar, and two restaurants.  
Serenity Hotel
A quaint, pet-friendly guesthouse nestled alongside one of Rincón's beaches that offers its guests modern accommodations. Serenity Hotel has 23 rooms, custom-designed with a minimalist aesthetic and with varying arrangements of beds. The rooms are equipped with kitchen appliances, and the guesthouse has housekeeping on demand.  
Discover Puerto Rico's E-Newsletter
Paradise for Your Inbox
Get travel inspiration, news, tips and more delivered monthly.