The Island's hub for horse racing, and more.
The origin of its name is the native chief Canobaná, and the municipality is known as la Cuna de los Indios ("The Indians' Cradle"), or Pueblo Valeroso ("The Valiant Town"), in part because the local tribe helped defend the Spaniards from the native Taíno uprising in 1511. But the name that is most relevant nowadays is la Ciudad de las Carreras ("The Racing Horse Town") since it is home to the only horse track on the Island and the local culture is closely tied to equestrian sport.
Located in the northern part of the eastern region, Canóvanas is technically part of the San Juan metropolitan statistical area. Its location makes it an easy day trip (only about 30 minutes from Old San Juan), or as a stopping point along the way from the capital to Río Grande and the natural beauty of El Yunque, the Island's famed rainforest, the beaches of Luquillo, and much more.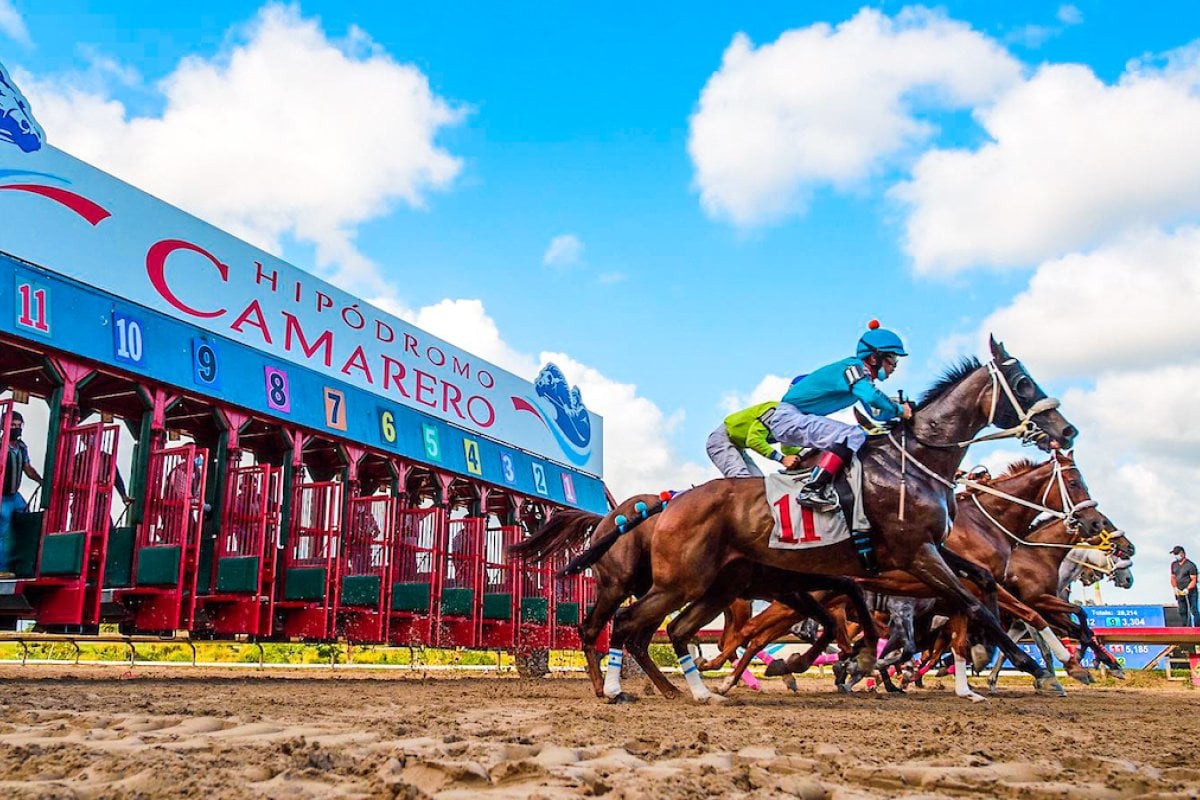 Things to Do
The main river that flows through the municipality is the Río Grande de Loíza, the Island's largest river by volume, which famous Puerto Rican poet Julia de Burgos described as a "fallen piece of blue sky."
The Hipódromo Camarero is the center of horse racing in Puerto Rico. Catch the excitement during regularly scheduled events, Thursdays through Sundays, when the track comes alive with racing enthusiasts, entertainment, and more.
The Casa Museo Jesús T. Piñero, located on highway PR-3, was the home of the first Puerto Rican governor appointed by the U.S. government. The museum documents the lives of the governor and his family, as well as his political career. Visitors can enjoy historic photographs and beautiful gardens. There are also cultural events hosted there.
Shopping
Whether you forgot to pack something or are in search of retail therapy, the Outlet Mall at Route 66 offers 100 stores, including brands like Calvin Klein, Guess, Nautica, and more. The mall doubles as a local favorite for family fun, including a movie theater, carousel, arcade, bowling center, and more.
More Activities Nearby
Thanks to its close proximity to the diverse beauty of the Island's east coast, you'll find a range of opportunities for fun within a short distance. Plan a visit to Carabalí Rainforest Park, an action-packed ranch, where you can enjoy horseback riding, ATV adventures, and Go-Kart speed racing. Or, for a more peaceful expedition, head to the beautiful Luquillo beach, which offers golden sand and palm trees, as well as the beloved Luquillo Kiosks, where you can sample local fritters and other delicacies at an outdoor market with dozens of vendors. Families might also enjoy the Children's Museum in Carolina, which is just minutes from the town.
Discover Puerto Rico's E-Newsletter
Paradise for Your Inbox
Get travel inspiration, news, tips and more delivered monthly.