Puerto Rico's culinary scene is thriving and more vibrant than ever. Food festivals, world-class fine dining restaurants, roadside stands, and humble local favorites blend the island's diverse heritage and culture with international flair.
The creativity and variety of Puerto Rico's cuisine are showcased by masters of their craft who have highlighted the island's gastronomy in different ways. With an emerging group of local chefs elevating the island's products and flavors with specialized techniques, experiencing Puerto Rico's culinary scene is worth a visit.
Their flavors and techniques will surprise your palate. Here's are a few of the island's top chefs:
José Santaella
After training alongside world-renowned chefs in Spain and New York, Chef Santaella turned his catering business into one of the most popular restaurants in San Juan. With a career spanning 20 years, the chef staked his name on a restaurant – Santaella – and focuses his talents in showcasing local dishes incorporating flavors and techniques from all over the world.
Chef Santaella is the author of best-selling cookbook "Cocina tropical: The Classic and Contemporary Flavors of Puerto Rico," to which chef Eric Ripert wrote the prologue. He was also named "The People's Best New Chef Gulf Coast" by the Food and Wine Magazine in 2014.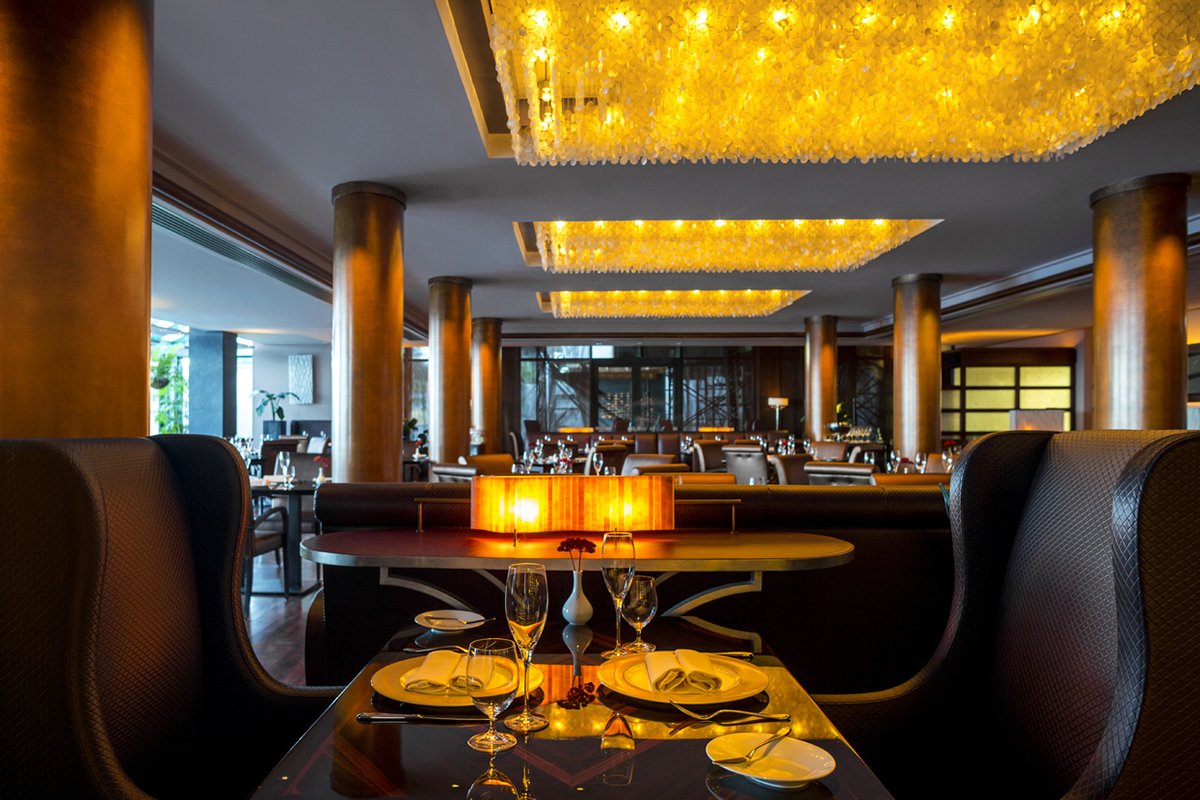 Juan José Cuevas
His career began working at the three Michelin Star Arkelare in San Sebastián, Spain, but his culinary journey took him to kitchens in Barcelona, San Francisco, and New York as well. During his tenure at The Blue Hill in NYC, the restaurant received a Michelin Star. In Puerto Rico, he serves as the executive chef at 1919, a can't miss fine-dining experience inside the Condado Vanderbilt Hotel. The menu focuses on farm-to-table dishes prepared with the freshest organic and local ingredients.
During his time in New York, chef Cuevas went on to win a four-star rating from The New York Times, the city's highest culinary accolade. He was also awarded Chef de L'Avenir by the Culinary International Academy in 2009 and was recognized in 2013 by the Food and Wine Society.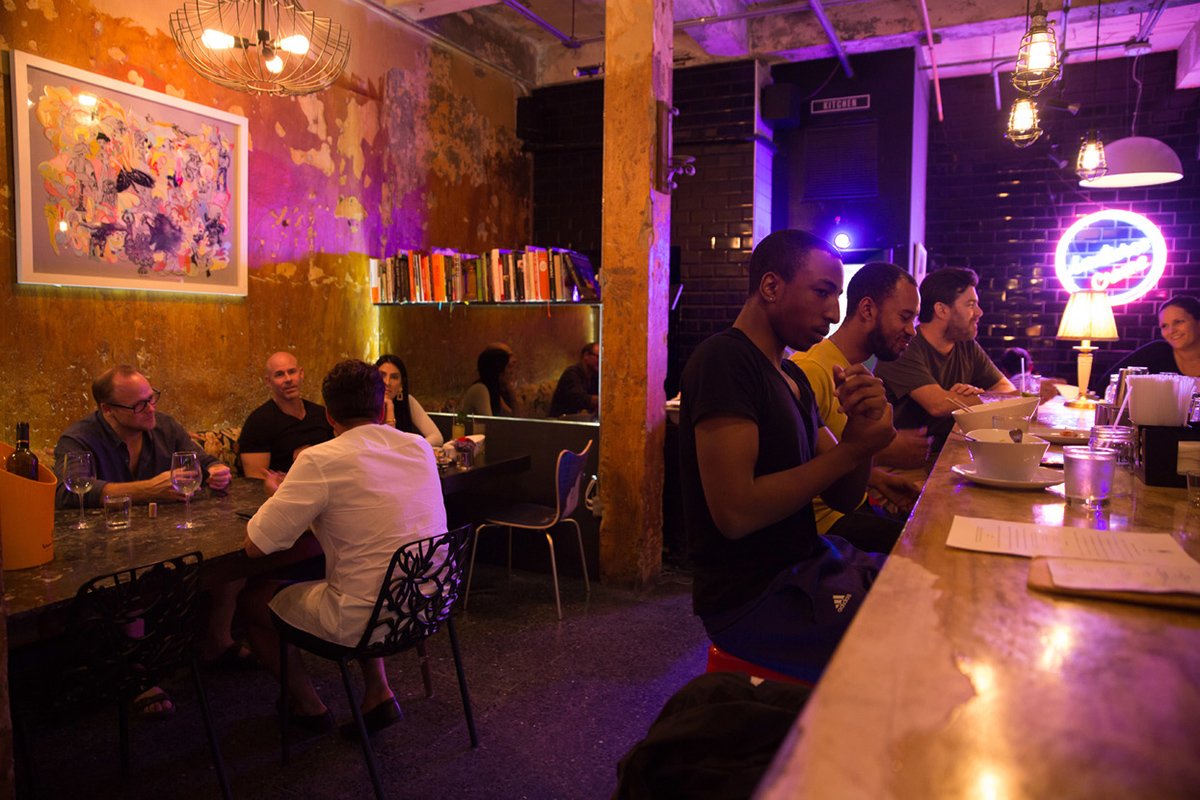 María Mercedes Grubb
After graduating from the French Culinary Institute, Chef María left her imprint in many New York restaurants such as Pastis, The Modern, Maialino, and Bar Basque. After perfecting her culinary techniques in those kitchens, Chef María moved back to the island and made her debut as the executive chef of Gallo Negro.
While in Gallo Negro, a whiskey bar with an extensive menu, Chef María integrated that New York feels. She also started the Puerto Rico Underground Dining Club, where she finds available spaces to cook different international meals. She was also featured as a guest chef at the James Beard House in 2018. She's currently the executive chef at Taberna Medalla.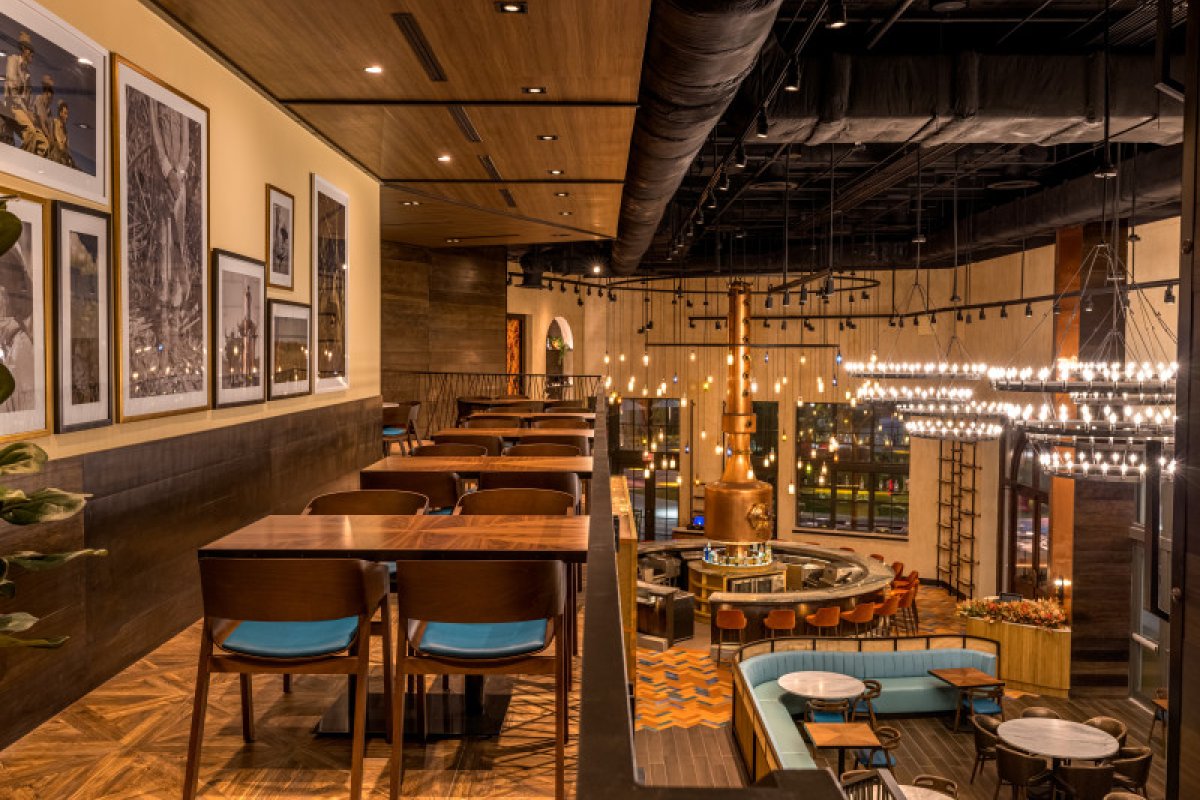 Mario Pagán
The owner of three restaurants that highlight Caribbean cuisine inspired by locally sourced ingredients, Mario Pagán attended the distinguished Johnson & Wales University. He also trained under the watchful eye of another renowned Puerto Rican chef, Alfredo Ayala, who founded Chayote and eventually sold it to his protege.
He currently owns three restaurants: Mario Pagán Restaurant at Condado, SAGE Italian Steak Loft, where he focuses on modern and creole cuisine, and La Central by Mario Pagán at Distrito T-Mobile, where he brings together local flavors with international flair and creativity. He is also the executive chef at Melao, a modern Caribbean restaurant at the Dorado Beach Resort, and RAYA, a Caribbean-Asian fusion lounge. Chef Pagán was a contestant on the Food Network's Next Iron Chef and was featured as a guest chef at the James Beard House in 2014.
Chef Pagán has received accolades in a variety of publications such as Food and Wine magazine, the New York Times, the Wall Street Journal, Esquire magazine, and Travel + Leisure. He is also the author of two cookbooks, Caribe: Cocinas del Mundo (2005) and La Gran Cocina Caribeña y sus 12 Grandes Chefs (2004).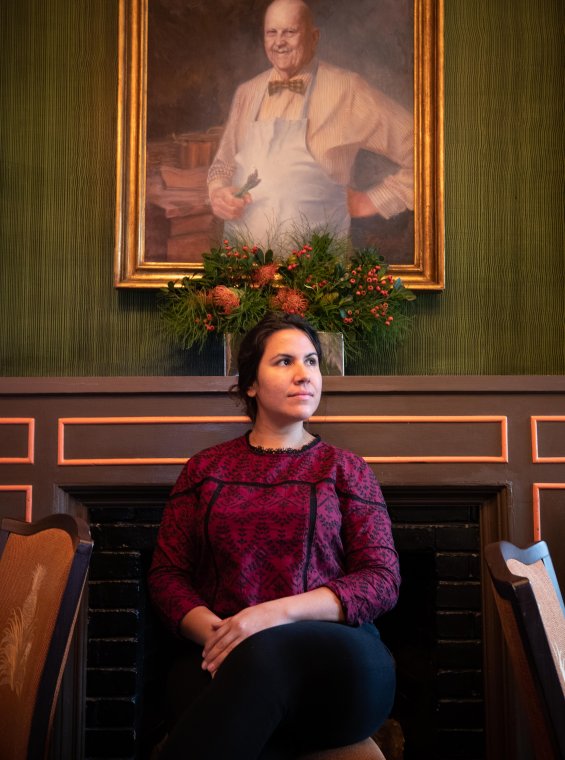 Natalia Vallejo
Hailing from Cayey, chef Natalia Vallejo has revolutionized ancestral Puerto Rican cuisine at her renowned restaurant. Located in the vibrant neighborhood of Santurce, Cocina Al Fondo, meaning "kitchen in the back," is a captivating gastronomic haven that celebrates the Island's traditions, flavors, and history, with an innovative concept based on a circular system that portrays a sustainable future. She not only expresses her own identity and deep connection to her Boricua roots through each meticulously crafted dish, but also supports local agricultural production, incorporating ingredients into her recipes that are locally sourced from farmers, fishermen, and even harvested from her own garden.
Chef Vallejo made history as the first Puerto Rican woman nominee and the first Puerto Rican chef to claim the esteemed title of Best Chef South in the prestigious James Beard Awards 2023. She was also profiled and her restaurant was featured in a variety of outlets such as Eater, Bon Appetit, Food & Wine, and The New York Times.
Enrique Piñeiro
Chef Piñeiro's passion in the kitchen began at a young age. When he was 18 years old he began his career as a cook at the San Juan Hotel Grand Beach Resort & Casino. He earned his degree from the Culinary Institute of America in Hyde Park, New York and worked at the three Michelin star restaurant El Raco de Can Fabes with Chef Santi Santamaria in Barcelona, Spain. He also worked as chef de cuisine at Restaurante Madrid-San Juan located at the Caribe Hilton Hotel.
He now owns Mesa 364, where he has developed a closed-door restaurant and chef's table concept, which has become an icon of Puerto Rican cuisine. Chef Piñeiro was dubbed an Ambassador of Culinary Arts at the traditional Puerto Rican Parade in New York, and he also created a line of products that have become staples of Puerto Rican kitchens. He also hosts a local cooking show.
Wilo Benet
Another graduate from the Culinary Institute of America is Chef Benet. His impressive resume includes places like Le Bernadin, The Water Club, and The Top Hub in Boston. With his cooking grounded in traditional Puerto Rican cuisine, Chef Benet opened Pikayo, a restaurant that ran for more than 20 years. His newest restaurant is Wilo Eatery and Bar, located in the town of Guaynabo.
With a love for everything kitchen-related, he developed a wine label DOBLEÚ (how you pronounce "w" in Spanish) and wrote the cookbook "Puerto Rico True Flavors". He was recognized by Wine Spectator's Robert Parker as a "Best Buy" in 2009 and has been showcased in TV spots like Sabores de Ensueño con Wilo Benet, Bizarre Foods with Andrew Zimmern, and Top Chef. 
José Enrique
After graduating from the Culinary Institute of America in New York, Chef José Enrique has had a quick rise to the top. He worked in kitchens around the United States before returning to Puerto Rico and founding a restaurant that carries his name. There, Chef José Enrique refined a personalized menu that he prepares daily and incorporates natural and organic products that focus on local produce. A year after opening, the establishment made its way into Condé Nast Traveler's 105 best new restaurants list. 
In 2013, José Enrique was featured in the 25th Anniversary edition of Food & Wine's "Best New Chefs" and was chosen as a semifinalist for the James Beard Foundation award in the category of "Best Chef South," marking the first time in history a Puerto Rican chef has been nominated for this award.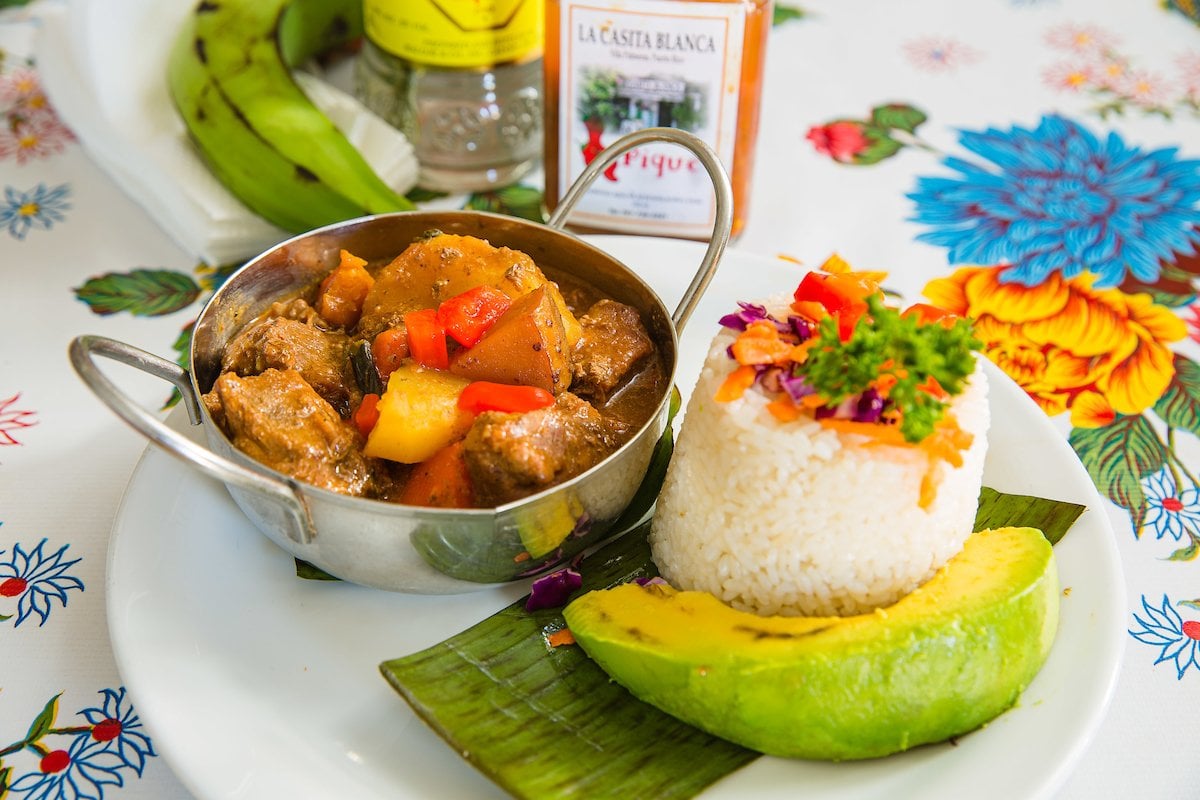 La Casita Blanca
La Casita Blanca, or "The Little White House," is one of the most authentic, traditional dining spots in Santurce. With its delightfully old-school setting, the restaurant embodies the essence of a traditional Puerto Rican fonda—a casual and affordable family-run establishment that serves delicious local comfort food such as stewed beef with rice and beans and codfish. It is the first restaurant on the Island to receive the James Beard Foundation Restaurant and Chef America's Class Award – South Zone.
View Places Mentioned on a Map
Discover Puerto Rico's E-Newsletter
Paradise for Your Inbox
Get travel inspiration, news, tips and more delivered monthly.