A stay in a boutique bed-and-breakfast promises personal touches, privacy, and exclusivity — not to mention a delicious meal to start each day of your stay.
In Puerto Rico, there are numerous bed-and-breakfasts available that offer these features, but thanks to the island's beautiful environment, they provide more than just a place to rest your head. 
Secluded rainforest retreats and beachside coziness are among the staple elements in the high-caliber crop of accommodations found around Puerto Rico, and each boasts its own unique amenities and experiences. A selection of Puerto Rican B&Bs were lauded in the 2018 Traveler's Choice Awards as some of the best in the Caribbean. 
So, now's the time to pack your bags and experience sophistication at a different level.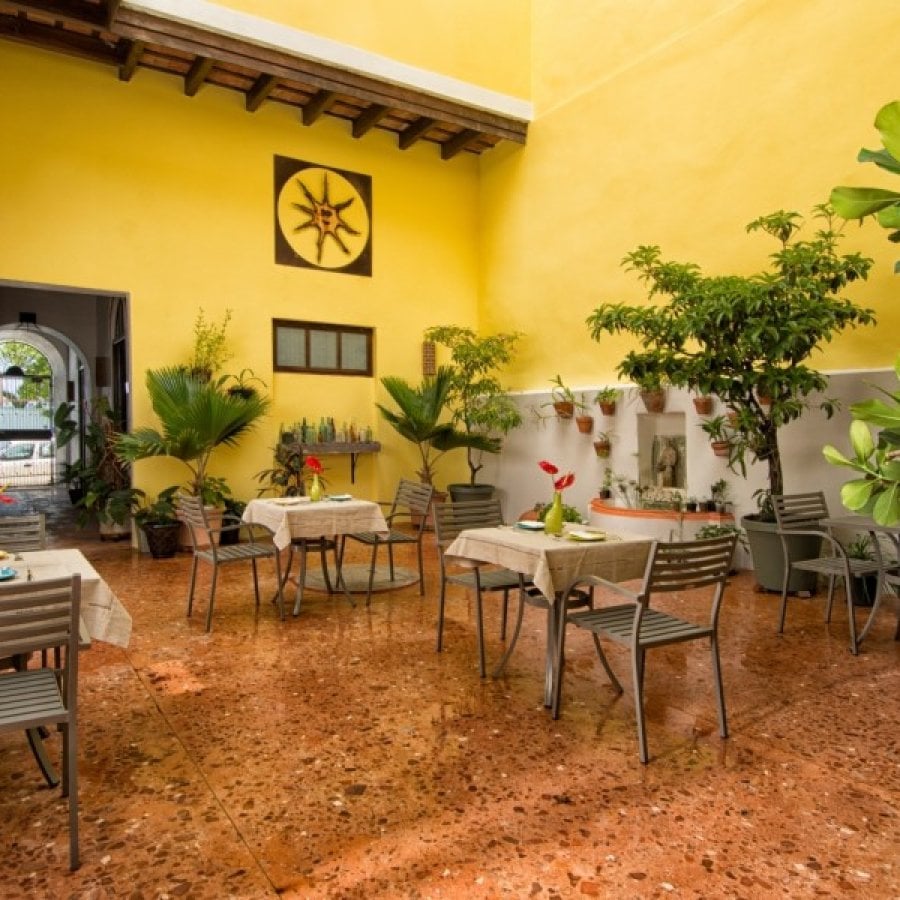 316 Calle del Sol, San Juan
Caribbean sunshine pours into the indoor patio at Casa Sol, an Old San Juan B&B housed inside an ancient Spanish colonial structure built in the 18th century. The property's arched doorways and windows are accented by antique art, and its five bedrooms offer elaborate teak doors, Spanish furniture and high ceilings.
There's a certain charm in enjoying a breakfast there — delicious plates like the classic mallorca sandwich, coconut pancakes, and a Puerto Rican version of scrambled eggs, replete with artisanal pork and locally sourced ingredients.
Casa Sol is also a green-certified B&B that promotes several environmentally friendly practices, including waste reduction, recycling, energy efficiency, and water saving. They also recover rainwater, boast their own filtration system, and pride themselves on providing support to local agricultural producers.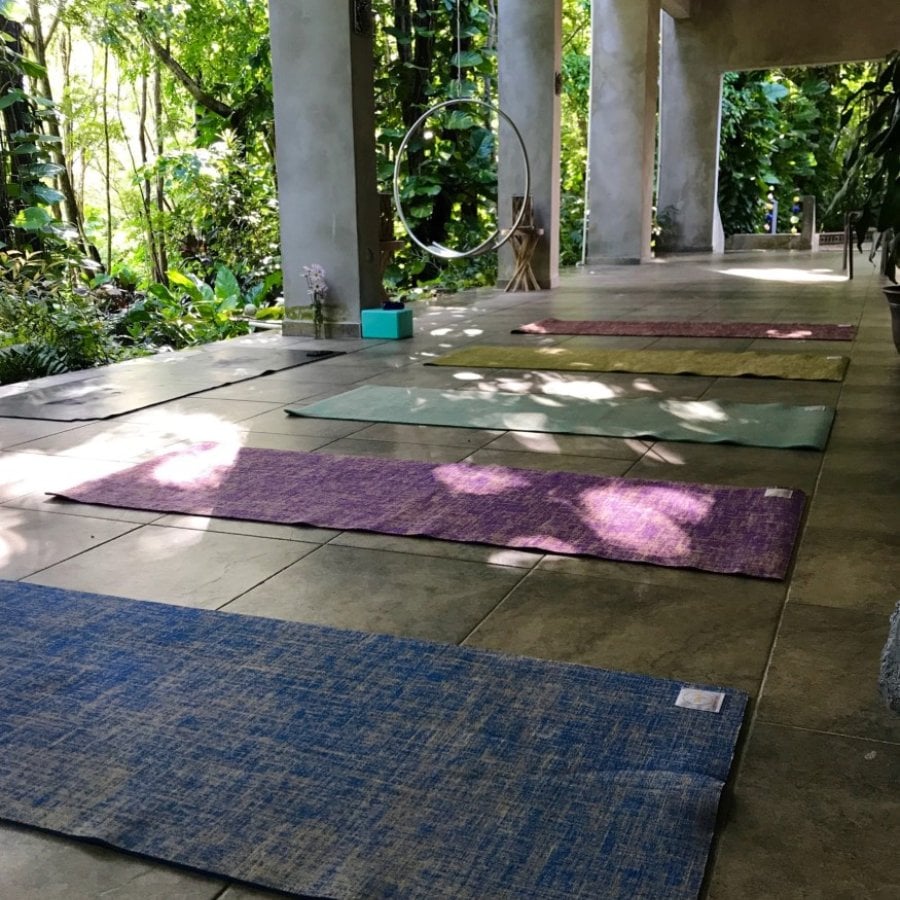 Carretera #3, Km. 24.9, Río Grande
Ground yourself in the natural serenity that encompasses Dos Aguas, an eco-friendly B&B surrounded by towering bamboo trees. Dos Aguas is tucked away where the Río Grande and Espíritu Santo rivers meet. Resting there, you're located a stone's throw away from the lush, tropical flora, and rejuvenating waterfall pools of El Yunque National Rainforest. 
Dos Aguas boasts a minimalist sleek style, with its four second-floor bedrooms each offering a private bathroom and large windows looking out into the natural surroundings. 
After a tasty breakfast served daily, which always includes local Puerto Rican coffee, you can visit the beaches of nearby Luquillo, explore one of El Yunque's many enchanting trails, or simply relax in your accommodation — perhaps with a soothing in-room aromatherapy massage.
019 Cam Caribe, Río Grande
Located on the northern edge of El Yunque, the Rainforest Inn is an unforgettable tropical escape. This green-certified B&B has three rustic villas featuring sweeping panoramic views of the rainforest (perfect for early morning bird-watching), and the daily vegetarian breakfast is a gourmet feast that alone makes the visit worth it. 
If you're staying at this Río Grande gem, you'll have access to the property's private Lost Machete Hike, a challenging but extremely rewarding experience: It leads all the way to a beautiful and secluded waterfall and a secret jungle pool, where you can submerge yourself in calming waters, surrounded by striking tropical vistas.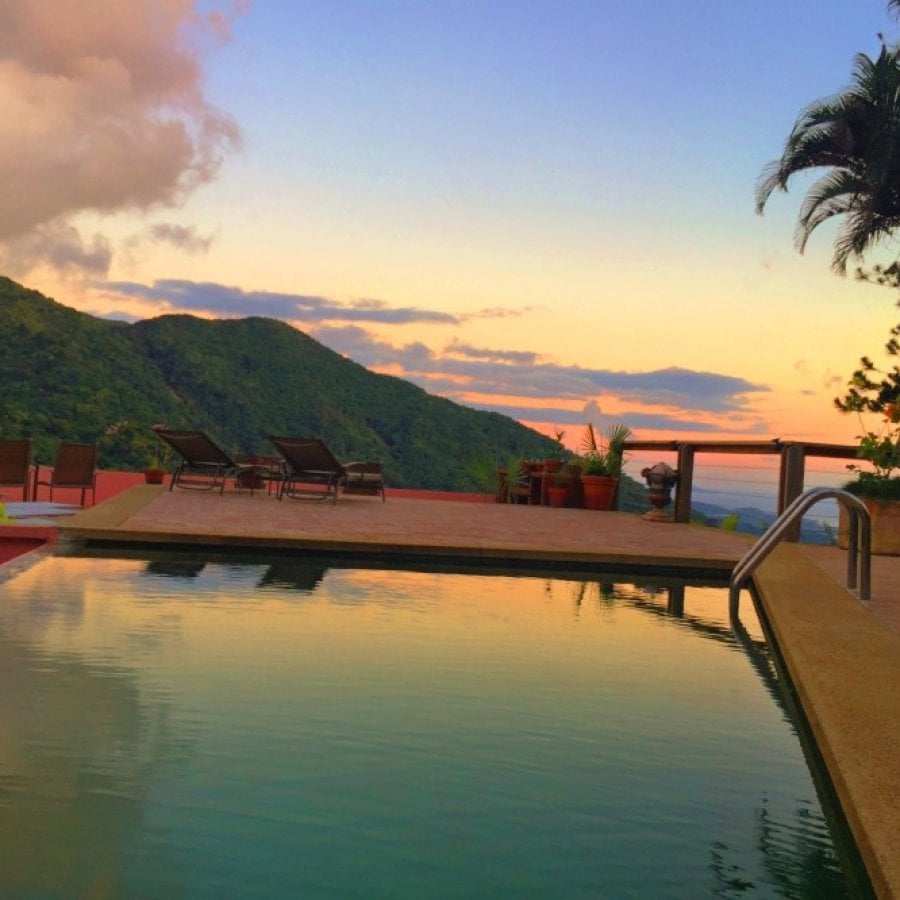 This property is perched so high that the views reach not only the rainforest below, but stretch all the way to the glistening Caribbean waters. Casa Flamboyant is a three-room B&B guesthouse in the south of El Yunque that makes incredible use of its surrounding natural beauty. While adventures through the rainforest are easily facilitated by helpful staff, you won't need to go far for the best of those experiences. Take a dip in the on-site infinity pool, which gives you the feeling of floating, weightless and wholly relaxed, above the rainforest canopy.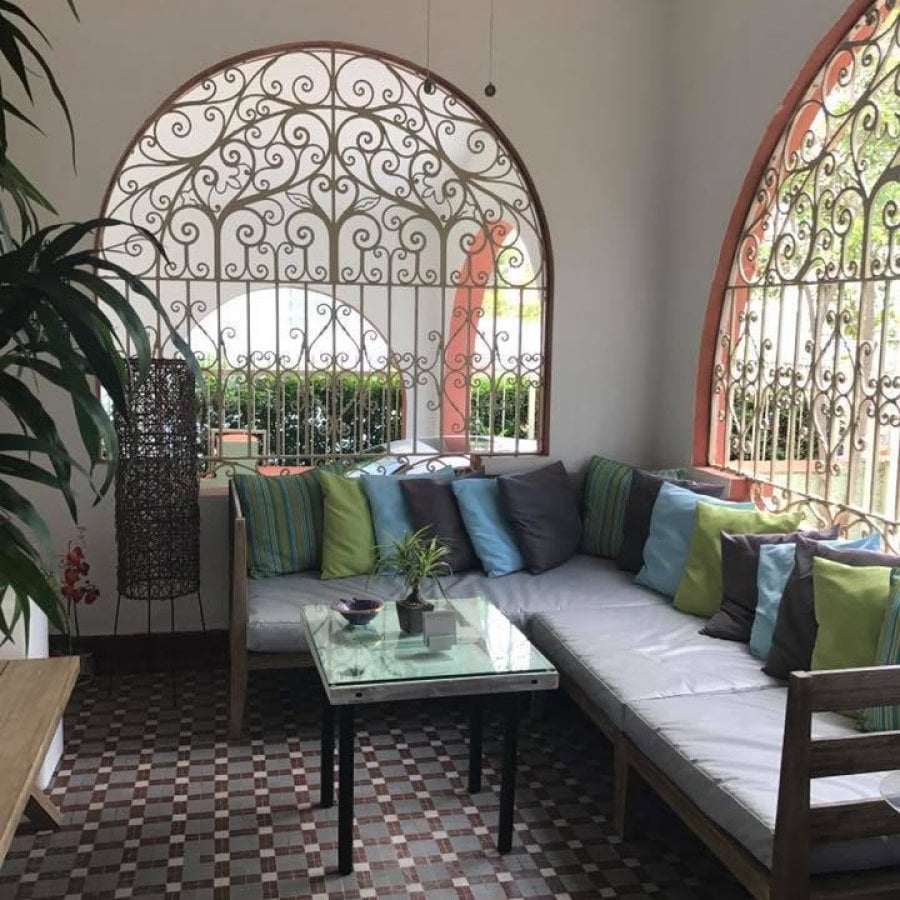 65 Calle F. Krug, San Juan
For a stay surrounded by countless dining and shopping options, Casa Isabel is the perfect choice. The renovated 1930s Spanish revival property is just a short walk from Calle Loíza, which runs parallel to the coast and is overflowing with incredible restaurants, cocktail bars, specialty boutiques, and stellar nightlife options. For outdoor adventurers, Ocean Park beach is a tried-and-true favorite of both locals and tourists alike. 
With so many attractions to explore in Puerto Rico, the guidance you'll get from B&B owners and staff is priceless. Your stay at any of these celebrated options will be elevated not only by the comfort of quiet and relaxation, but you'll have tourism experts available anytime to help enrich your visit with unique experiences and advice from truly local insiders. 
San Sebastián Bed and Breakfast
Calle Andrés Méndez Liciaga #21, San Sebastián
This four-room accommodation sits in the heart of the northwestern municipality of San Sebastián. The décor and ambiance reflect an intimate and homey demeanor, with its family-style breakfast dishes that are hearty and delicious. The San Sebastián B&B is minutes from historic churches, museums, and plazas, and close to unforgettable outdoor adventures like the Guajataca Forest Reserve in the nearby town of Isabela.
Discover Puerto Rico's E-Newsletter
Paradise for Your Inbox
Get travel inspiration, news, tips and more delivered monthly.