Have you had a piña colada yet? To immerse yourself in the "Colada Culture," you must start your journey at Puerto Rico's national drink's birthplace – or birthplaces.  
The tropical cocktail has multiple birthplaces because of the long-running tussle between Barrachina and Caribe Hilton about who was the first to mix pineapple juice, coconut cream, and ice to present the world's first piña colada.  
There are claims that bartender Ramón "Monchito" Marrero crafted the drink in 1954, capturing the unique flavors of the island after three months of experimentation. Meanwhile, a competing story credits another bartender – Ricardo García – at the Hilton. Some say that Monchito created the cocktail while he was bartending at Barrachina, or maybe it was yet another bartender, Ramón Portas Mingot, who mixed the cocktail for the very first time.  
The world may never know the truth, but at least visitors to the island can still explore the vast array of styles available. Here are a few to get you started on a piña colada tour of Puerto Rico.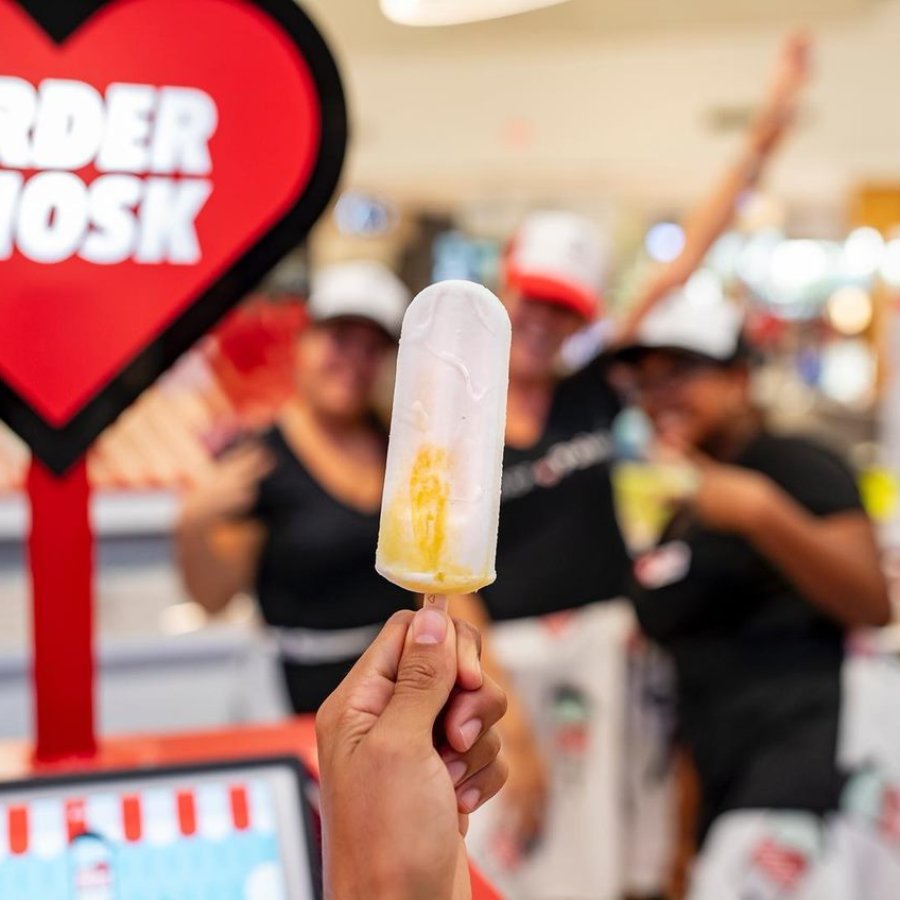 Piña Colada Popsicle
Señor Paleta, San Juan
Does it get more refreshing than a tropical popsicle? If your answer is no, then be sure to try Sr. Paleta's spin on the traditional drink. Inspired by the cocktail, the paleteros created a fun and light ice cream pop that blends fresh pineapple with coconut cream. The white and yellow tones evoke that Caribbean brightness and the alteration between the flavors stimulates the palate for a sweet, cooling treat. If you're in Old San Juan, look for the sidewalk with the line growing as the day gets hotter.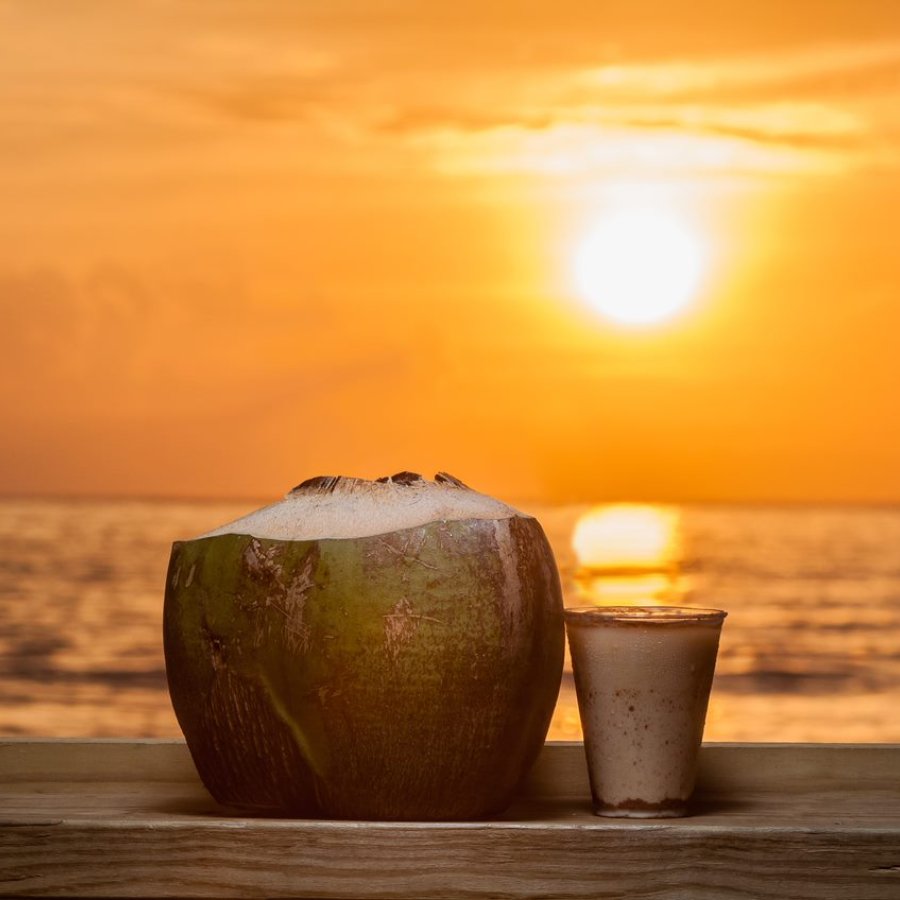 Coco Pirata
Villa Cofresí Hotel, Rincón
Villa Cofresí Hotel in Rincón has served its iconic Coco Pirata (Coconut Pirate) for over half a century. Their unique take on the 1954's original drink combines four rums, coconut water, evaporated milk, and a dash of cinnamon. At Villa Cofresí, every part of the coconut is used. The cocktail is served inside a coconut, making the fabric of the seed part of the formula. This cocktail has become iconic on its own, being recognized as the most famous drink in Rincón and the west region.  
Tepache Colada
JungleBird, San Juan
Giving a Mexican twist to a Puerto Rican classic, the mixologists at the all-star cocktail bar Jungle Bird in Santurce created the Tepache Colada, mixing the taste of the piña colada with other Latin American techniques. Tepache is made with fermented pineapple rinds baked with spices and piloncillo (sugar cane). The Tepache is mixed with the house's coconut cream and Don Q Gold Rum, as Ramón "Monchito" Marrero used in one of the original recipes for the piña colada.  
Looking to skip the booze? Learn more about Jungle Bird's zero-proof options here.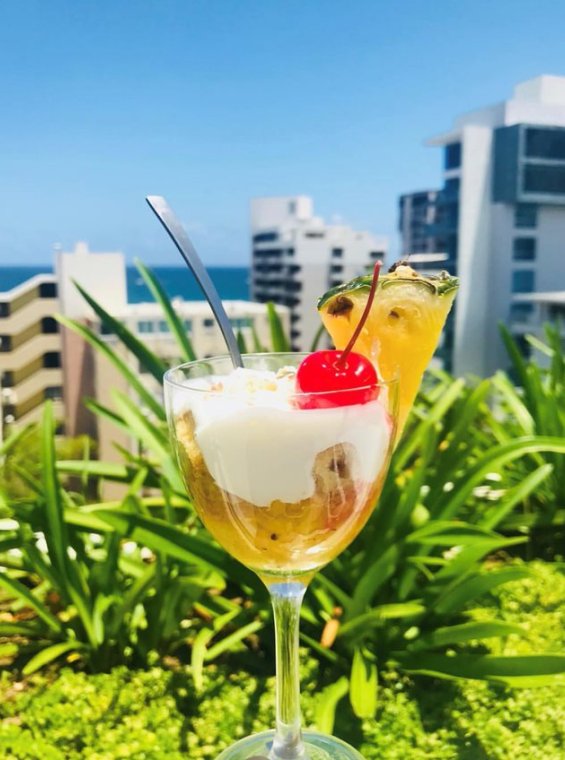 Dessert Colada
AC Marriott, San Juan
The perfect end to a tropical meal in Puerto Rico: piña colada dessert. If your sweet tooth is looking for an adventure, head to the AC Marriott's rooftop. Chef Dennys Rosario Brignoni encapsulates the essence of the island with a dessert rooted in tradition. A bed of fresh pineapple compote sits beneath a ponqué or spongy vanilla cake topped with a refreshingly smooth coconut moose. All these ingredients are served in a cocktail-type glass and garnished with toasted coconut zest and a Maraschino cherry. Doesn't this scream island vibes?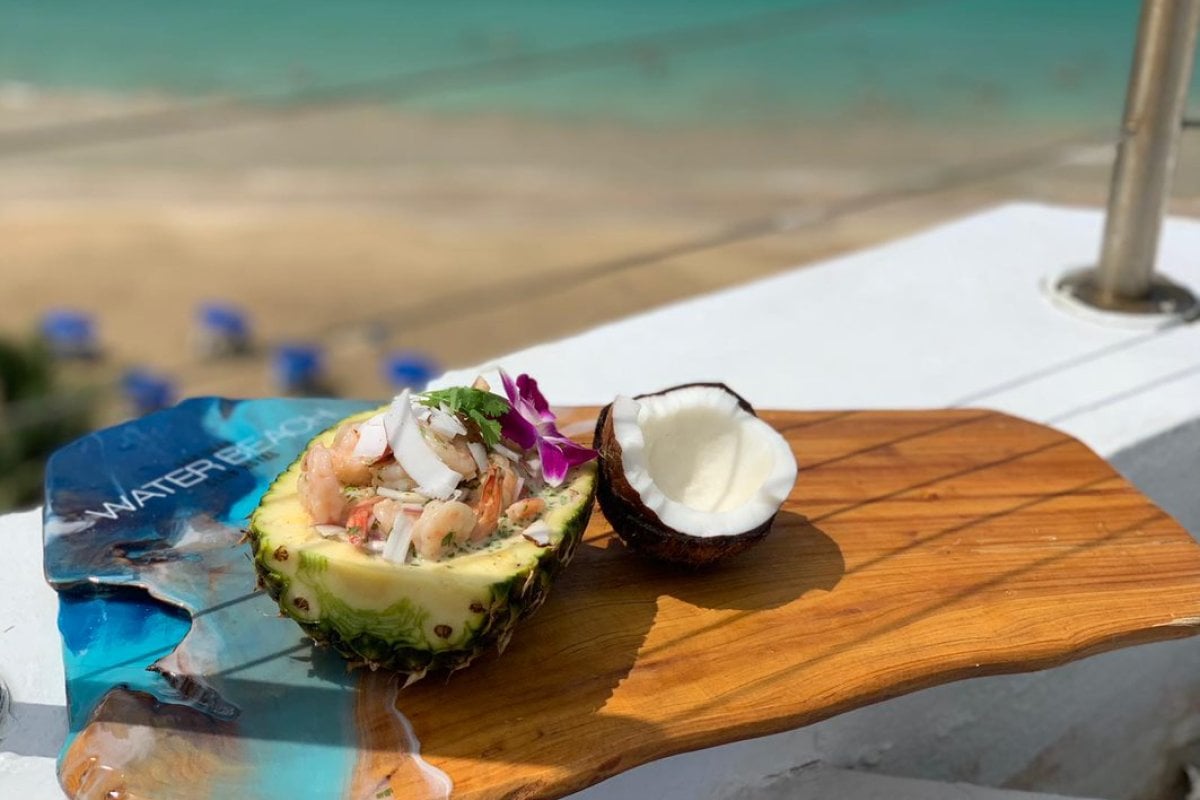 Shrimp ceviche and piña colada custard 
San Juan Water and Beach Club Hotel, Carolina
Combining typical Caribbean ingredients, chef David Negrón Torres created a shrimp ceviche that uses a piña colada base to tie in the elements of the dish. The plate aims to be refreshing and light, incorporating the pineapple juice and coconut cream – as one would do on a traditional piña colada – with other ingredients such as mustard, a little bit of lime, fresh cilantro, and chopped onion. The ceviche is served in a fresh pineapple.  
Serving custard as dessert is common in restaurants around the island. Known as natilla in Latin America, this milk-based treat resembles a crème anglaise. At the San Juan Water and Beach Club Hotel, chef Negrón changed the universal sweet vanilla recipe to showcase Puerto Rico's national drink in a more elevated way, topping it off with caramelized sugar. Did we mention you can taste it while overlooking the ocean?  
Mango Colada
Copamarina Beach Resort, Guánica
Dive into an eternal summer paradise with Copamarina's mango colada. Making the most of the island's offerings, chef César N. González set out to give the already-famous cocktail a sweeter kick, substituting pineapples with mangos. Aged Puerto Rican rum joins the mix for a more complex twist. You can head to the beach, where the breeze and crystal-clear Caribbean water help you cool off, or you can take a dip in the pools while sipping on your festive drink.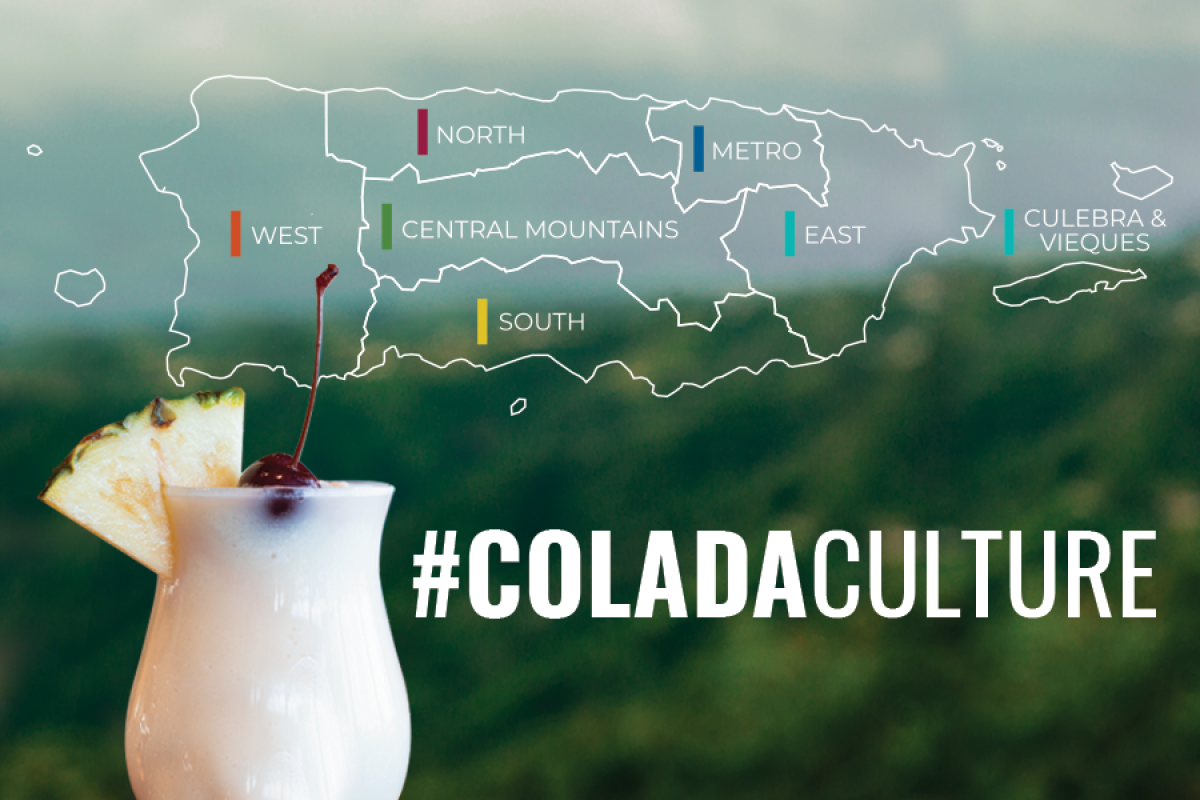 Want to live the Colada Culture?
Puerto Rico's national drink was created with simple Caribbean ingredients, but it's much more than just a cocktail… it's passion. Boricuas put their hearts in everything, and you can't rush the heart. Enjoying a piña colada in Puerto Rico, the birthplace of this iconic drink goes beyond savoring the mix of pineapple juice, coconut cream, and rum. It's basking in sunsets, cool breezes, colorful sights, and warm sand. It's letting go of worries and making new friends.