Visit an important archaeological site and enjoy the Tanamá River.
The municipality of Utuado, located in the mountainous central area of Puerto Rico, is home to the Caribbean's most important archeological site called Parque Ceremonial Indígena de Cagüana (Caguana Indigenous Ceremonial Park) as well as a variety of outdoor adventures and some of the Island's top coffee farms.
Here are some of the top things to do in Utuado when you visit:  
Tanamá River
Along the Tanamá River you'll find a range of activities available, whether you want an adventure or to simply enjoy beautiful natural environments.
Through companies like Tanamá River Adventures you can go cave tubing, rappelling, caving, kayaking, jumping off the waterfalls, and hiking through the forest to see caves. Meanwhile, with Batey Zipline Adventures you can choose between hiking across a hanging bridge, ziplining, horseback riding through a picturesque coffee farm, and more.
These are all family-friendly activities guided by experienced professionals whose priority is the safety of their group, first and foremost. Keep in mind that there are alternatives to choose according to the level of challenge you want. If you want to have fun in an environment away from the beaches, definitely consider one of these tours.
Caguana Indigenous Ceremonial Park
Studies estimate that the place was built more than 800 years ago by the Taínos, Puerto Rico's native ethnic group. The historic site features a small museum with Taíno artifacts and additional information, a gift shop, more than 20 large, well-preserved petroglyphs, and 10 plazas — known as bateyes — that were used for ceremonial purposes or to play games during about 300 years until the Spanish arrived.
The Caguana Indigenous Ceremonial Park is thought to be the largest ceremonial site created by the Taínos anywhere in the Antilles. This is a beautiful and quiet place where you feel a connection to a much deeper history of the region.
The park is open daily from 8:00 a.m. to 4:30 p.m. Utuado is located about an hour and a half drive from San Juan, and about an hour away from Ponce.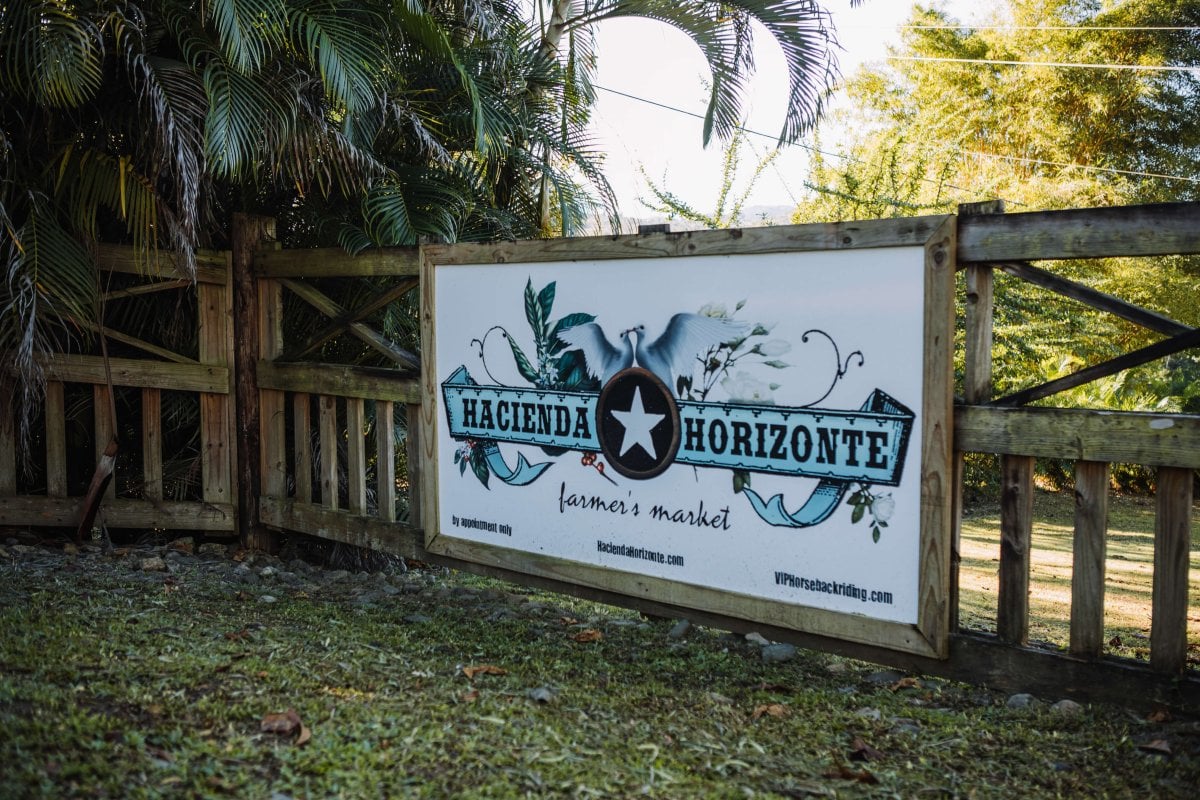 Finca Horizonte
The Horizonte farm is a slice of paradise owned by the popular Puerto Rican singer and composer Draco Rosa. You can book a tour to go horseback riding through the 100-acre farm and taste the amazing organic coffee grown on the property. The horseback riding trip can be catered to different experience levels, so you can ride at your own pace and enjoy the experience. At Finca Horizonte you can learn about local fauna and flora, sample local coffee, and get to know more about the lifestyle of the Puerto Rican jíbaros.
Café Gran Batey
This is another coffee farm in Utuado that belongs to a family that has worked the land for more than 45 years. At Café Gran Batey you will meet a local family, take a tour to learn everything about the coffee growing and roasting process, and then taste an exquisite cup of fresh Puerto Rican coffee paired with a homemade piece of cake. The visit, tour, and coffee sample are all free of charge. At the end of the tour, if you wish, you can buy coffee to take home with you, which makes a great souvenir!
The farm is open to the public from Wednesday to Sunday between 10:00 a.m. and 3:00 p.m.
View Places Mentioned on a Map