Nicole (Nicky) Fas is making a splash as one of most creative mixologists in San Juan. Formerly a mixologist at La Coctelera, she is now working as bar manager at Bottega in Calle Loíza. In a short time, the openly queer bartender has become something of an icon on the nightlife scene, with a signature drink she calls Tropical Rhythm — a rum-based cocktail you must try!
Nicky began paving her way in hospitality at fifteen years old, when she started working at her parent's wine bar in Cabo Rojo. Her love of cocktails flourished in art school, and her mastery of color, texture, flavor, and nature positioned her as queer influencer in the LGBTQ community.
Take a look at Puerto Rico through her eyes.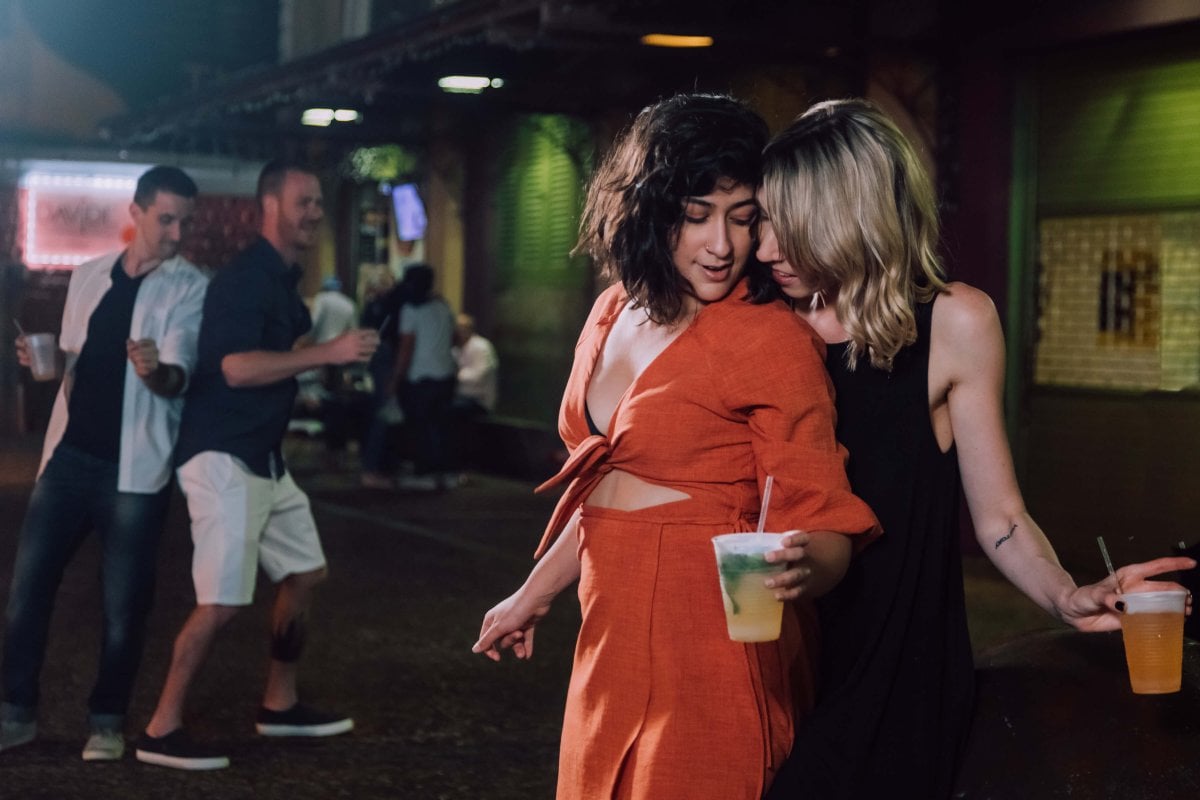 How did you get interested in mixology?
Seven years ago, I started going to cocktail seminars. I was in art school in San Juan — The School of Plastic Arts and was very fond of detail and color. So I started painting by day, and bartending by night. At first it was just to pay for school, but soon I fell in love with it.
Describe what it's like being young and queer in San Juan?
In San Juan, it's a little bit easier than the other towns in Puerto Rico. I have pink hair, shaved sides, I have 17 tattoos. I'm very, very queer! Back home, if I go to the supermarket, people look at me like I'm an alien. But in San Juan, people are very open and understanding. There's a very big queer community here, especially in the San Juan area. The gay parade is in July and it's humongous. So it's a bit easier and more welcoming. I think it's sometimes difficult to be a woman who likes women. But in San Juan, I feel safe. Puerto Rican people are so friendly. People are very open to it. I've never experienced anyone be aggressive with me because of my sexual orientation.
What places in Puerto Rico inspire you?
I find a lot of inspiration on the beach. Going for hikes opens my mind creatively. I usually look to nature or a good book with classic recipes. I love Santurce. Every year they have a festival, and it's just a colorful place. Lots of street art and unique people.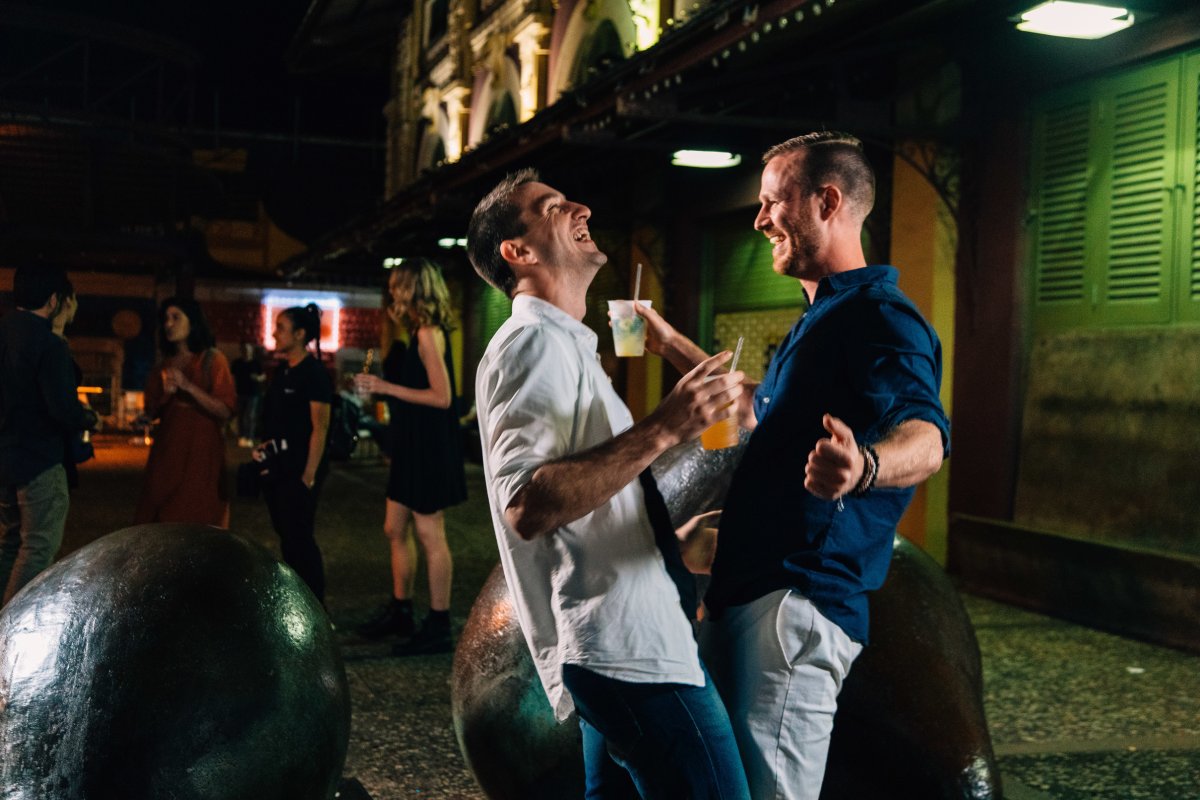 Describe the impact the LGBTQ community has had on Puerto Rico?
I can tell you – 50% of the people of the industry I work in are queer. There are trans chefs and gay and bi men and women everywhere. It has opened the minds of a lot of people. Queer people are a very important part of nightlife, gastronomy and mixology. I think, even five years ago, when they made it legal to get married in the U.S. — ever since then a lot more people have come out of the closet.
How can LGBTQ travelers support Puerto Rico?
Go to small business and avoid tourist traps. Don't go to chains, try the holes in the walls, the local business, the marketplaces.
Tell us your favorite place in San Juan to have a cocktail?
If you're looking for a great time, La Factoria is the place. There's an Irish pub called Murphy's Law that I love. When I go out, I like to go to dive bars because I work in a fancy cocktail bar.
What is one cocktail every visitor must have when they visit?
I make a drink called Tropical Rhythm. It's a rum drink, Bacardí, some lime juice, fresh pineapple, Absinthe and bitters.
Do you have any tips for queer people coming to Puerto Rico for the first time?
Come to Santurce. Right now, it's one of the central hangouts of gastronomy for the LGBTQ community. And I invite them all to come to my bar. Be yourself. Don't be afraid. We're very friendly. It's the best destination for LGBTQ people.
Discover Puerto Rico's E-Newsletter
Paradise for Your Inbox
Get travel inspiration, news, tips and more delivered monthly.