As a first-time visitor, you'll quickly realize Puerto Rico's capital city is the LGBTQ Caribbean destination you've been searching for. Rich in history, breathtakingly beautiful, and offering non-stop flights from 49 destinations, it is an ideal quick winter getaway.
San Juan satisfies the desire for a culturally-unique, tropical escape, combined with the ease of never leaving the United States. You don't need a passport, will use U.S. currency, and can easily communicate in English and Spanish. It is also exceptionally gay-friendly.
 A weekend trip will tease you with an unforgettable taste of the island and leave you planning your return by the time your flight lands back home. San Juan is compact, so you can explore much of the city in a few days. Plan to stay in one of the most popular neighborhoods, each with a distinct vibe: Condado, Old San Juan, or Santurce.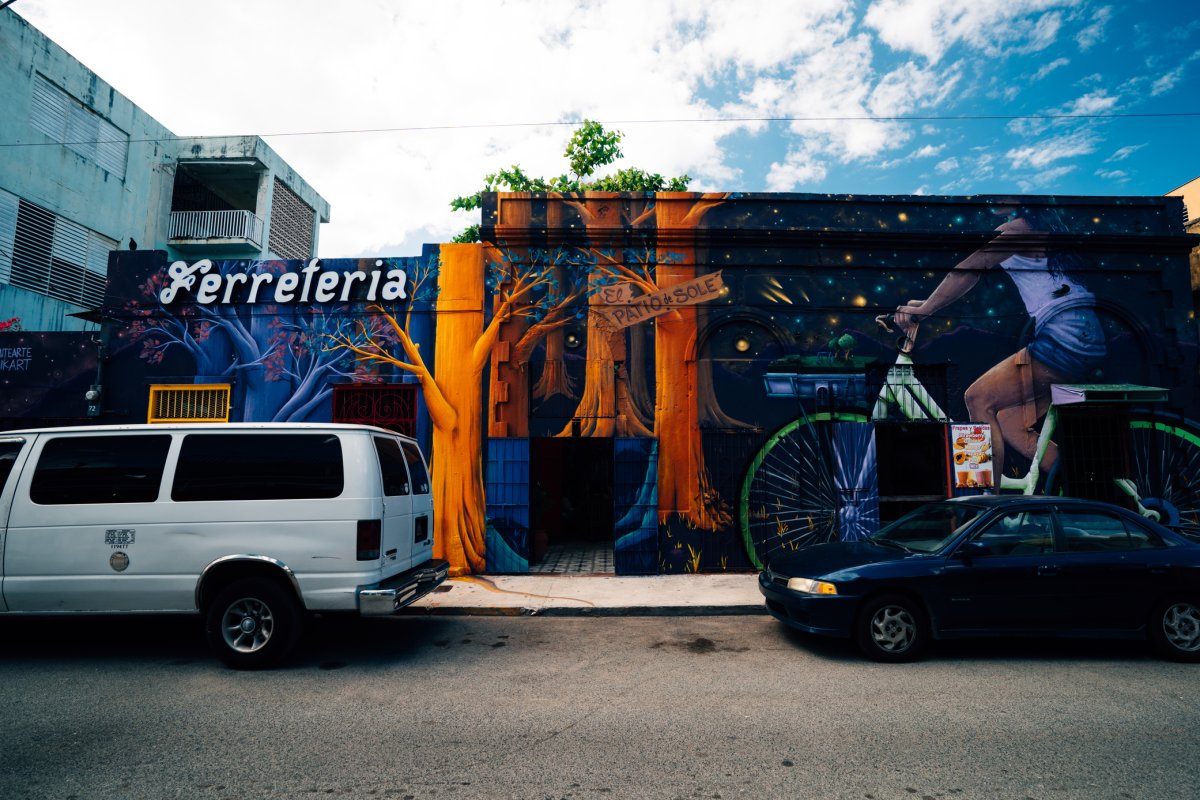 Condado
The Condado neighborhood is the most centrally located and offers the greatest hotel assortment (from romantic favorites like La Concha to the family-friendly San Juan Marriott Resort with its waterslide pool). You'll also be within walking distance to the "gay beach" (between Calle Vendig and Condado Avenue) and delicious restaurants (like Ropa Vieja Grill for a delicious fusion of Cuban and Puerto Rican flavors). From Condado, you are a 15-minute taxi/Uber ride to Old San Juan and a 5-minute ride to most of the LGBTQ-specific nightlife options. 
Old San Juan
Old San Juan transports you back in time with 500 years of history and colorful Spanish colonial architecture. This is the San Juan you've seen in photos and a must for any first-time visitor. If your interest is meandering through cobblestone streets and exploring historic landmarks (Castillo San Felipe del Morro and Castillo San Cristóbal), Old San Juan is a classic home base. The neighborhood is walkable and packed with restaurants, shops, and bars (not specifically gay but still friendly). Hotel El Convento, built-in 1646, is a colonial wonder and the first "Small Luxury Hotel of the World" member in Puerto Rico. For further insight into the sights and flavors of Old San Juan, join Spoon on their popular "Old San Juan Walk and Taste Tour." This intimate three-hour tour reveals the neighborhood's architecture and culture, while featuring delicious, local cuisine at five different restaurants along the way. If you prefer adventure and exploring at your own pace, Mariex Adventures is a woman-owned, LGBTQ-friendly tour company that offers a variety of custom and private tours all over the Island.
Santurce
The emerging Santurce neighborhood is the art and nightlife nexus of San Juan. For the last 15 years, the cheap rents in the traditionally working-class neighborhood have been steadily attracting artists. Today, formerly rundown buildings are canvases for vibrant street art, house James Beard Award-nominated restaurants, and invite the LGBTQ community to dance deep into the night. This neighborhood is decidedly more gritty, removed from the beach resorts and main tourist attractions (it's a 15-minute drive to Old San Juan and a 5-minute drive to Condado). Stroll down Calle Loíza for the most popular cafes, galleries, and Instagrammable murals. If variety is the spice you're craving, head to Lote 23, the outdoor "gastronomic park" which is equal parts food court, cocktail garden, and event space. Near this neighborhood is Coquí del Mar, your gay home away from home. Find different studios and bedrooms in this LGBTQ cozy guesthouse.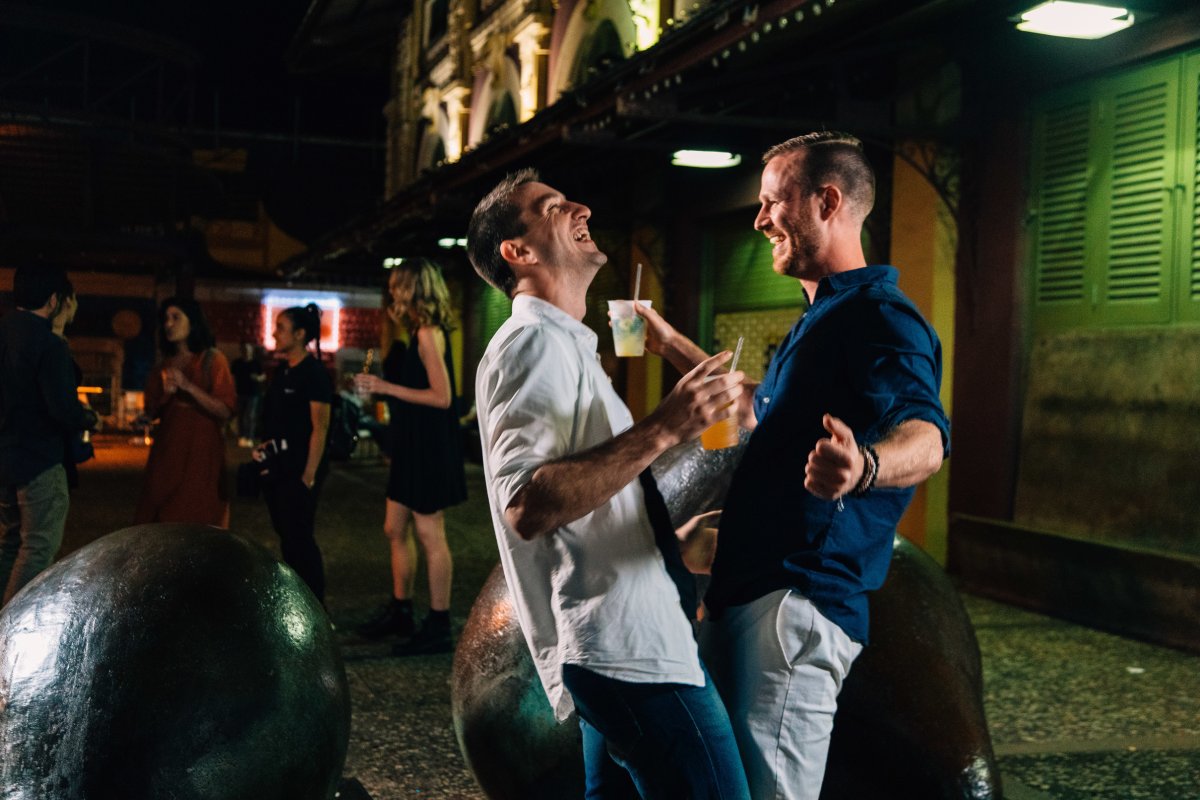 Nightlife
No other Caribbean island can compare with the queer nightlife of San Juan. Same-sex partners can feel comfortable holding hands and singles can easily mingle with new friends. You should know that locals go out late and many bars get busier closer to midnight. The best spot for early evening is Tía María Liquor Store in Santurce. Expect a mixed but exceptionally friendly crowd at this neighborhood bar. As day transitions to night, the crowd tends to get gayer. You can sing karaoke, play pool, or simply enjoy the cheap cocktails.
After 9:00 pm, head to Oasis, the go-to bar in Condado for all genders, just steps from the beach. Oasis opens at 6:00 pm but gets busier later. For an "everyone's welcome" street party like no other, head to La Placita. A historic fruit market by day, the area around Plaza del Mercado in Santurce comes alive on weekend nights with packed restaurants and bars spilling onto the streets. Pick a spot for dinner (José Enrique and Santaella are delicious options) or just meander through the block party with a drink in hand. 
Go-go bars have become increasingly popular in San Juan. For some frisky fun in the company of beautiful men head to SX in Santurce. Not done yet? Head to Kweens Klub to experience the most popular drag shows and dance the night away! 
The Caribbean's premier LGBTQ hotspot is part of the United States. San Juan is at once foreign and familiar, romantic and practical, historic and modern. From your first visit, you'll fall in love with the history, culture, and welcoming spirit of this tropical paradise.