Explore Puerto Rico with Lin-Manuel Miranda
Experience the charm of Puerto Rico's unique arts, culture, and attractions as you join award-winning actor, composer, and lyricist Lin-Manuel Miranda on a journey to celebrate the land of his ancestors.  
Check out the eight-part video series where Lin-Manuel introduces you to some of the Island's travel treasures, including museums, performing arts spaces, historic districts, night clubs, restaurants, beaches, and other great spots. Along the way, he'll introduce local personalities whose work helps to make Puerto Rico one of the best destinations in the world.  
Also, enjoy Lin-Manuel's recommendations for what to see on the island, learn more about the spots featured in Jimmy Fallon's Tonight Show episode, and find more ways to take part in Puerto Rico's remarkable cultural, artistic, and tourism renaissance — especially after Lin-Manuel's June 2023 return to the Island, where Broadway musical "Hamilton" ran for two weeks. 
The long-awaited performances united original cast members Lin-Manuel, Renee Elise Goldsberry, Christopher Jackson and Leslie Odom Jr. in their first public appearance together since 2017. Proceeds from the shows benefited the Hispanic Federation and the Flamboyan Foundation — two arts and culture-focused initiatives which have worked to rebuild Puerto Rico's educational system and economy post-Hurricane Maria. 
"I am so proud of the work that both Hispanic Federation and the Flamboyan Arts Fund have done for the Puerto Rican community through their support and funding of grassroots efforts," Lin-Manuel said.
Grab a pen and paper and start planning your visit today! 
Watch the Video Series!
Episode 1
Rediscover
Join award-winning composer, lyricist, and actor Lin-Manuel Miranda as he explores Puerto Rico's vibrant artistic, culinary, and cultural scenes– and some of the Island's most iconic attractions. Share in the excitement as Lin-Manuel and his father, Luis A. Miranda, Jr. witness the rebirth of the Island and resiliency of the locals, inviting you to explore and (re) discover Puerto Rico for yourself.
Episode 2
Reverse Commute
Lin-Manuel catches up with beloved actress/singer Denise Quiñones, Miss Universe 2001, after moving back to Puerto Rico following years of living on the U.S. mainland. Denise shares her tropical lifestyle, work routine, and her favorite destinations set against the backdrop of the Island's idyllic year-round summer and vibrant cultural scene.
Episode 3
Old San Juan
Experience Puerto Rico's premier tourist destination and a UNESCO World Heritage Site, Old San Juan, which is also listed on the National Registry of Historic Places. Lin-Manuel puts on his sneakers for this fun exploration of the city's charming cobblestone streets, stunning 16th-century fortresses, walls, patios, fountains, shopping, restaurants, museums, nightlife, and street festivals.
Episode 4
Vega Alta
Take a trip down memory lane with Lin-Manuel as he visits his family's hometown, Vega Alta. He and Luis catch up with living legend Lucecita Benítez at La Placita de Güisin. The small plaza created in memory of his late grandfather is where tourists and locals meet up to enjoy delicious Puerto Rican food, arts and crafts, local coffee, music performances, and cultural happenings.
Episode 5
Salsa
From concert arenas to small plazas, lounges, clubs, and impromptu gatherings, Salsa– one of the hottest dance music genres in the world– is alive and kicking in Puerto Rico. In this chapter, Lin-Manuel explores the new wave of performers and enthusiasts along with the hottest hangouts in San Juan's booming Salsa scene: welcoming everyone, from novice to expert.
Episode 6
Calle Loíza
Formerly a local shopping street within walking distance of one of the best urban beaches in San Juan, Calle Loíza has flourished into one of the liveliest and most avant-garde neighborhoods in all of Santurce. Lin-Manuel talks to the locals about the street's remarkable rebirth, buzzing with the finest restaurants, music clubs, art galleries, authentic Puerto Rican food trucks, and public artwork.
Episode 7
Public Art
Puerto Rico's 500+ years of cultural heritage makes it pulse with artistic expression and inspiration. Puerto Rico's museums are world-renowned, and so its street art – from murals and sculptures, to traditional crafts. Join Lin-Manuel as he shows you that Puerto Rico itself is, in fact, a huge museum, indoors and outdoors, and the arts take center stage as the Island's biggest export.
Episode 8
Coffee
Take a peek inside Puerto Rico's iconic coffee industry as Lin-Manuel travels into the Island's Central Mountain Range– more than 3,000 feet above sea level- where haciendas continue to produce some of the best coffee grains in the world. Then, let's talk coffee in a city cafe where Lin-Manuel and his father, Luis A. Miranda, Jr. trace the grains from the local farms to coffee cups around the world and discuss the critical efforts to strengthen Puerto Rico's coffee industry.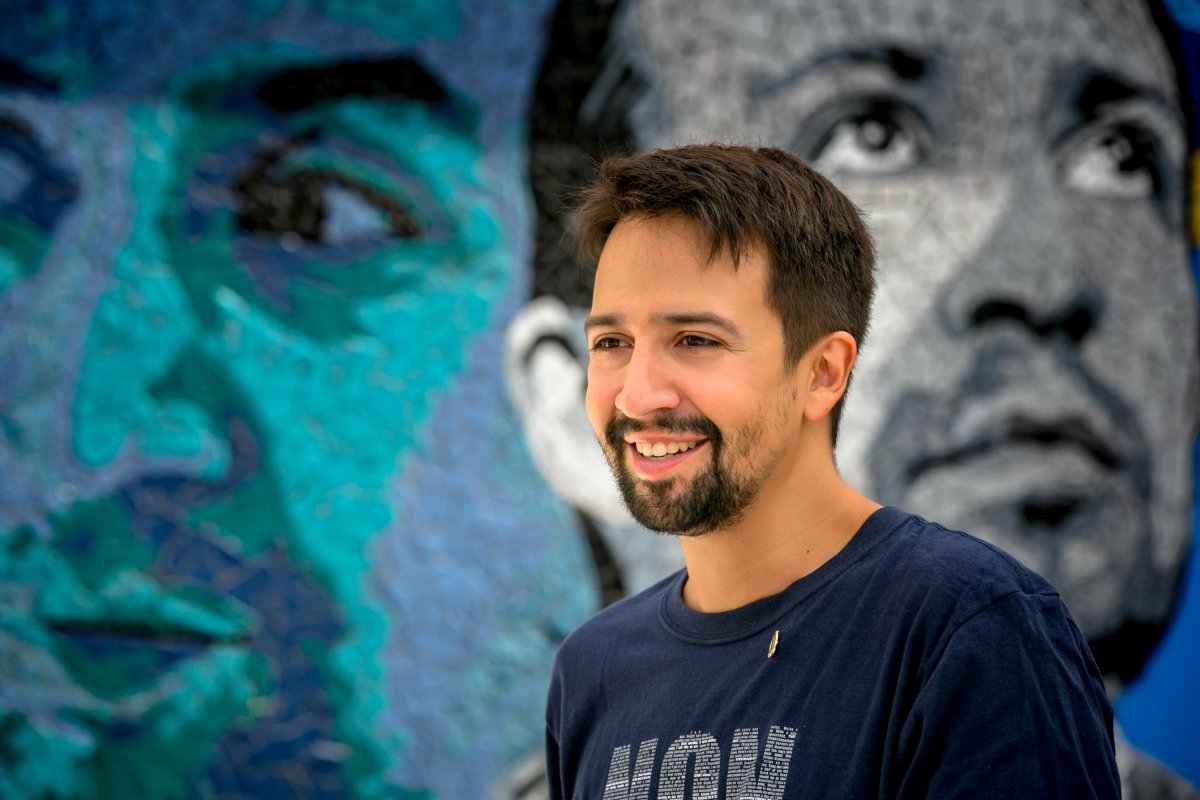 Get to know Lin-Manuel Miranda's Puerto Rico
Visit the award-winning actor's favorite spots on the Island of Enchantment and fall in love with what makes Puerto Rico a unique, world-class destination. If you're looking for tips and hints of what to do and where to go in Puerto Rico, follow these recommendations from the stage, film, music, and television star:
Discover Puerto Rico's E-Newsletter
Paradise for Your Inbox
Get travel inspiration, news, tips and more delivered monthly.