Salsa, merengue, hip hop, reggaetón, house, plena, bomba – go out any night of the week and you'll find somewhere to dance in San Juan.
It's no secret that Puerto Ricans love to dance (and are very good at it). There are dozens of different venues in San Juan where you can go out and dance the night away. Salsa and other Latin styles of music are ubiquitous as are the more traditional plena and bomba. Some places even offer free classes on certain nights. If that's not your style, there's something out there for you, too: Hip hop, house, techno, rock – whatever you're in the mood for, you'll probably find a place around San Juan that's playing your tune!
Here are a few places to keep on your radar if you want a night of dancing.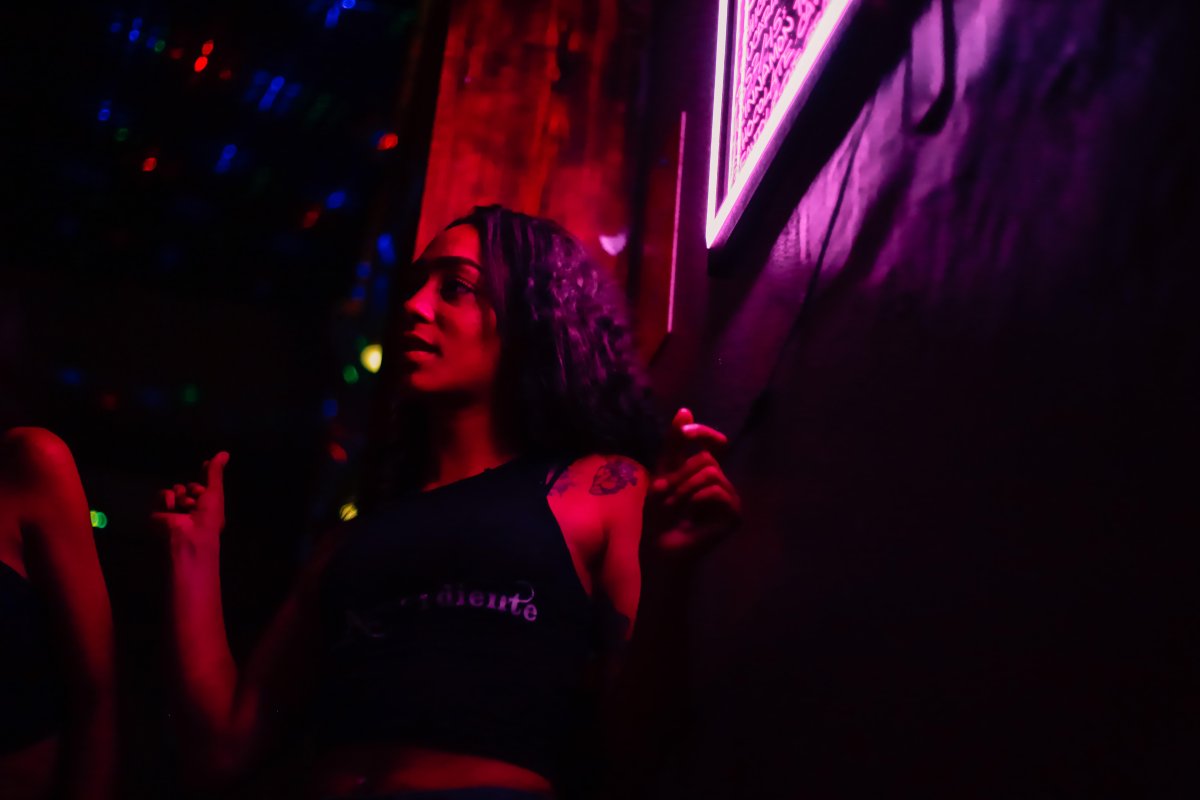 Aguardiente
204 Calle Canals, Santurce
At Aguardiente, every night is Ladies' Night, and after 8:00 p.m., women get free sangria until midnight. This is the place that makes you stay out too late dancing and drinking, jamming to live music in La Placita in the heart of Santurce. This is not the place you go to for a chill night; it's where you go for a party and to dance until dawn.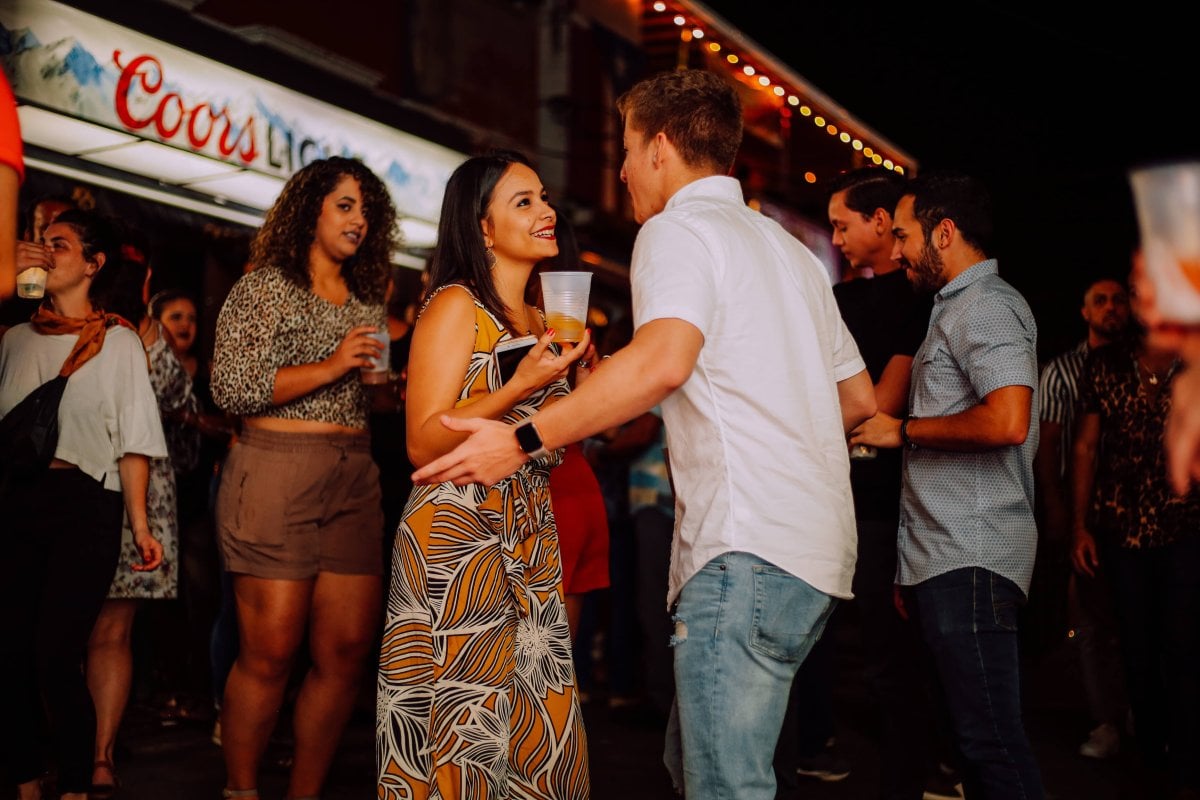 Taberna Los Vázquez
1348 Calle Orbeta, Santurce
From Friday to Sunday, there's live salsa music and dancing at Taberna Los Vázquez. Actually, almost every day of the week, there's dancing at this laid-back bar on the fringes of La Placita. Also, Wednesdays and Thursdays are karaoke nights!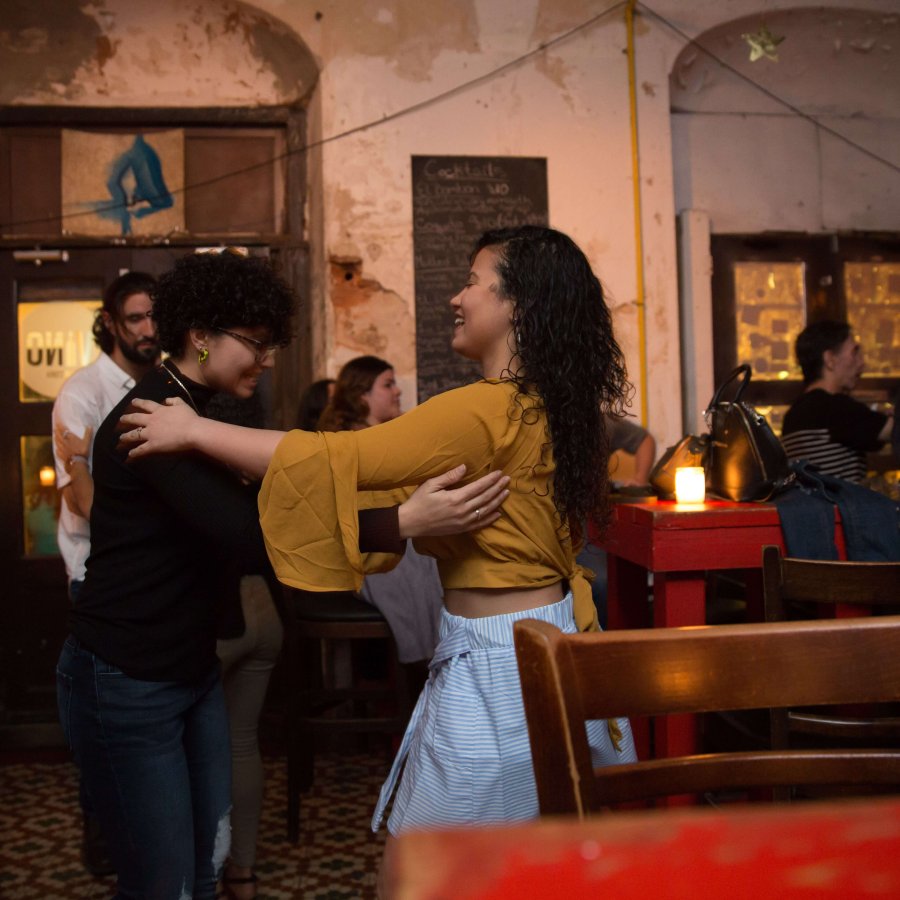 Shing-A-Ling
Inside La Factoría, 148 Calle San Sebastián, Old San Juan
The innermost bar of La Factoría is a popular spot among locals and visitors who are thirsty for salsa dancing. Need a break? Step out to Vino or the front bar for a breather. And because you're in one of the top 50 bars in the world, you know the drinks are going to be great.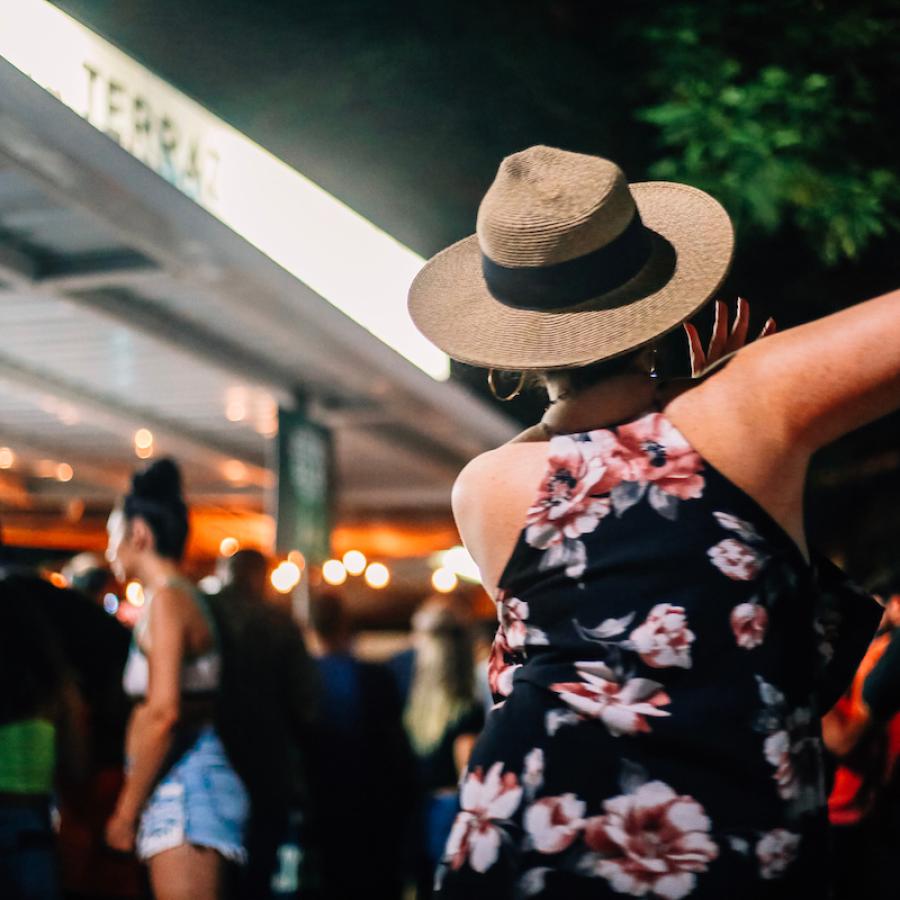 La Terraza de Bonanza
Ave. Eduardo Conde 1751 Pda 25, Santurce
If you want an authentic experience, swing by La Terraza de Bonanza on a Monday night for some live bomba and plena music. These are two styles of traditional Puerto Rican music with a driving drum beat and intricate dance moves. Let the experts show you how it's done while you enjoy the unstoppable rhythm chased with a cold beer and some fried appetizers to share.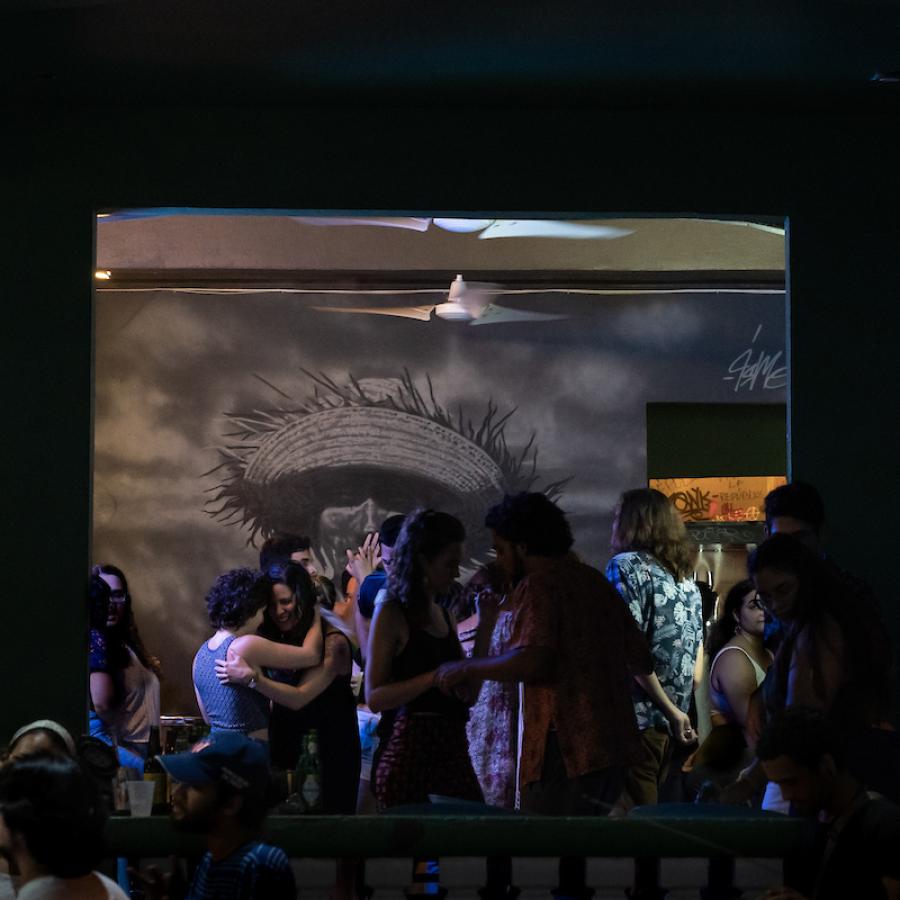 El Boricua
5 Calle Saldaña, Río Piedras
At El Boricua, you can come to dance salsa to a live set, listen to eclectic indie bands fusing the Caribbean, Latin, and American genres, relax to some local jazz ensembles, or party out to plena and rumba. This is where locals have come to hang out and dance to live music since 1979.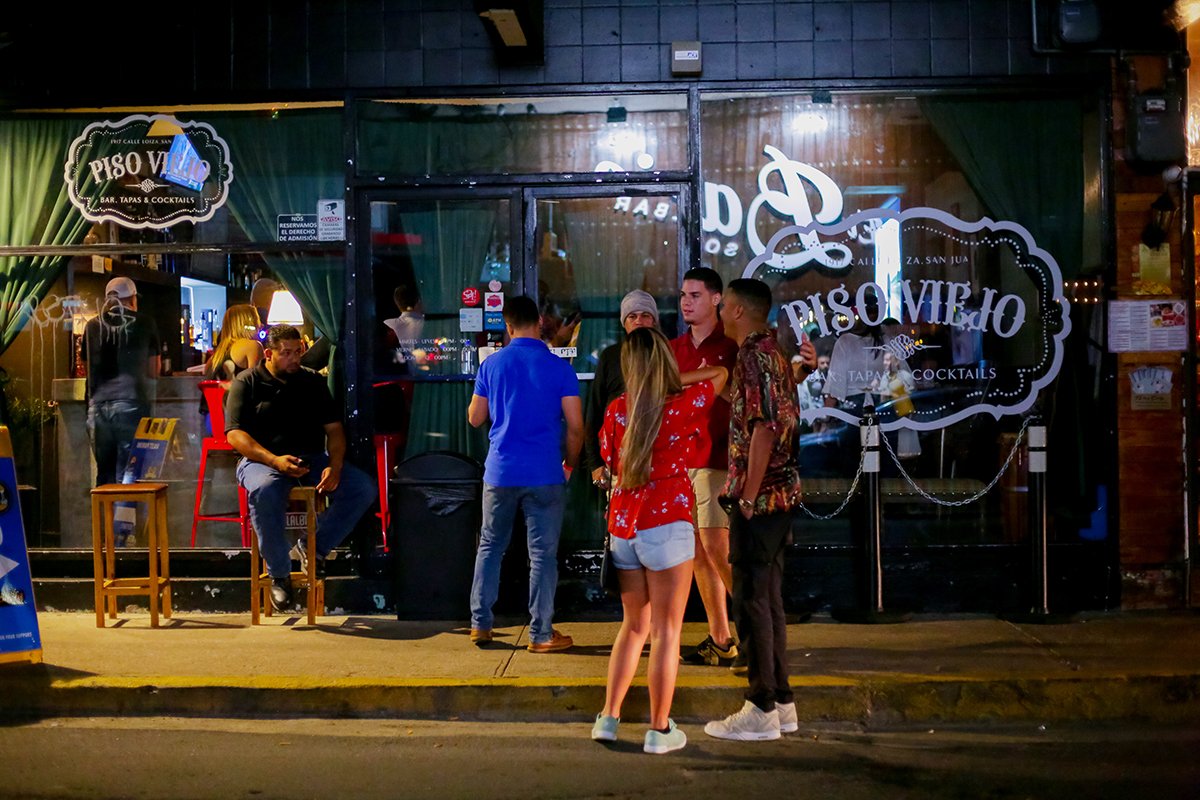 Piso Viejo
1917 Calle Loíza Local 2, San Juan
For some midweek relief, head to Piso Viejo on Calle Loíza. Jukebox Wednesdays feature hits from the '80s, '90s, and 2000s through Bad Bunny – with an accompanying happy hour. Thursdays are Salsa Nights, and along with a live orchestra, they also offer free salsa dancing lessons. Occasionally there will be a Dirty Friday with DJs laying down some sexy beats.
La Vergüenza Puertorrican Chinchorro
Calle Tanca, Old San Juan
During most of the week, La Vergüenza Puertorrican Chinchorro is just a regular bar, but on Sundays, the drums come out, and people dance bomba, plena, and rumba in the street. On Fridays, a DJ plays Latin music, and for special events, they'll bring live bands to get the party started properly.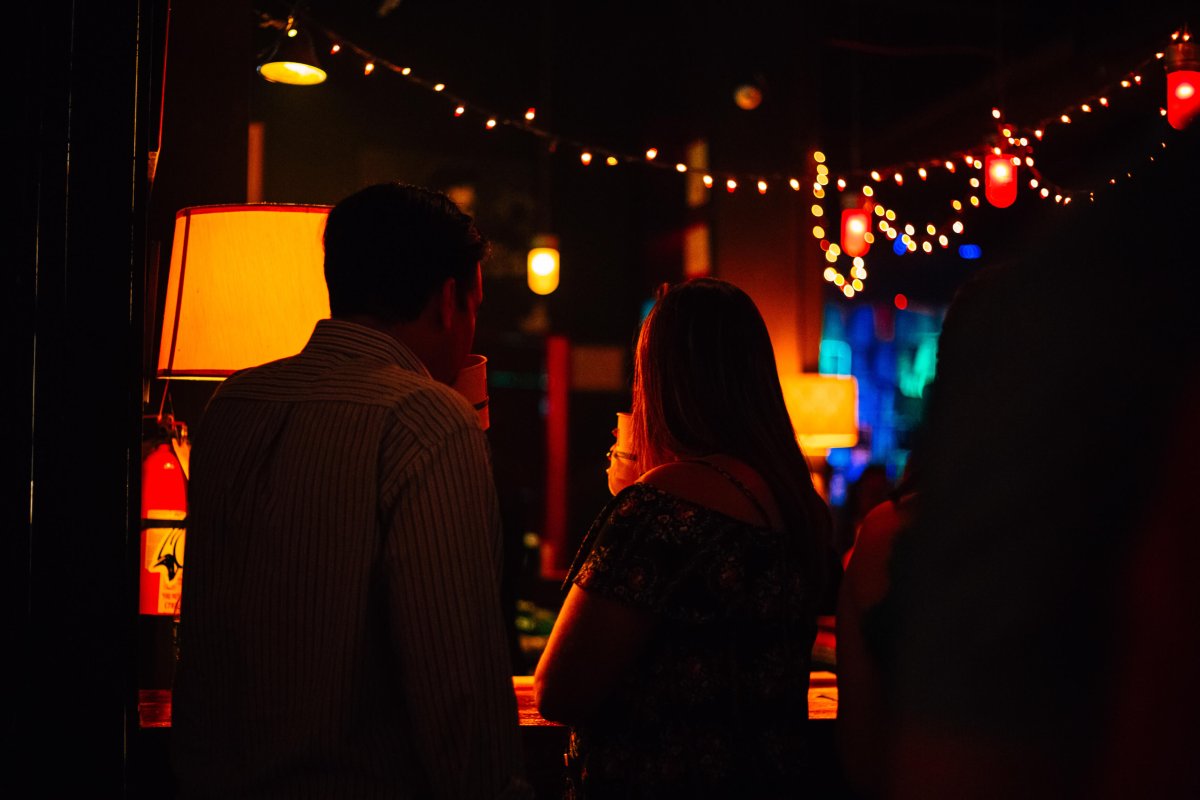 La Respuesta
1600 Fernández Juncos Ave, Santurce
Mondays at La Respuesta are for hip hop, soul, R&B, and dancehall with plenty of room to show off your moves. Weekend events can include DJ sets, MCs, indie rock bands, and the occasional Latin music group. Whatever your taste, you can find a day of the week where it'll be playing at La Respuesta.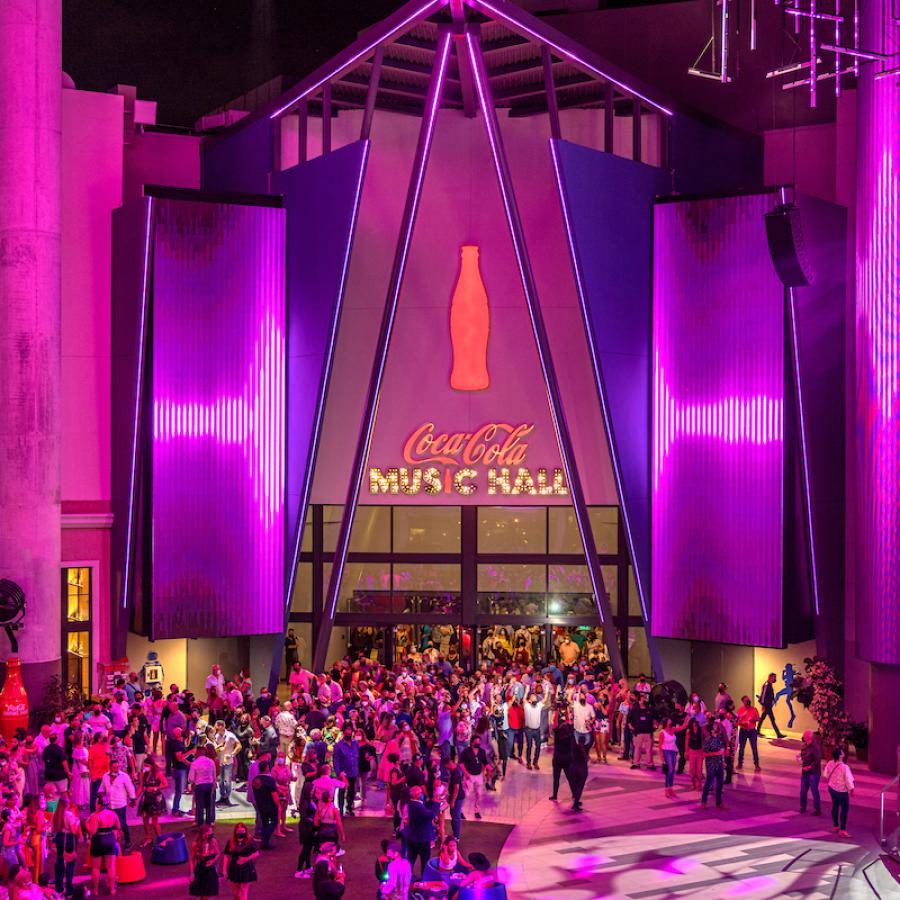 Coca-Cola Music Hall
250 Convention Blvd., San Juan
The Coca-Cola Music Hall is a state-of-the-art concert facility located in Distrito T-Mobile at the Convention Center. Depending on who is playing that night, you can take your moves to the venue's large dance floor while enjoying live music by local bands and artists. Check the schedule for upcoming shows.