To people who aren't familiar with the area, Gurabo can feel like an extension of Caguas, and historically that's exactly what it was.
Gurabo, originally known as Burabo (a Taíno word that means "fertile valley"), was a neighborhood of Caguas from the 1600s until 1815 when a coalition of 168 families got together and demanded to become their own municipality.
Currently, it's one of the fastest growing towns in Puerto Rico: Expanding from around 18,000 residents in the 1980s to over 45,000 residents today. Gurabo is located just 25 minutes from San Juan, between the outskirts of the growing metro area and the beginnings of the rural Central Mountain range areas.
The Stairs
Gurabo acquired the nickname "The Town of the Stairs" because of five staircases located in a neighborhood called El Cerro, which was built on the side of a very steep hill. The staircases are hard to miss since they're 22 stories high, painted bright red with yellow banisters, and surrounded by houses painted in different, eye-catching colors. They allow residents to go up the hill more comfortably in order to reach their homes.
Carraízo Lake
Carraízo Lake is one of the most important reservoirs in Puerto Rico and is spread across the municipalities of Caguas, Trujillo Alto, and Gurabo. It's a popular spot for kayaking and recreational fishing.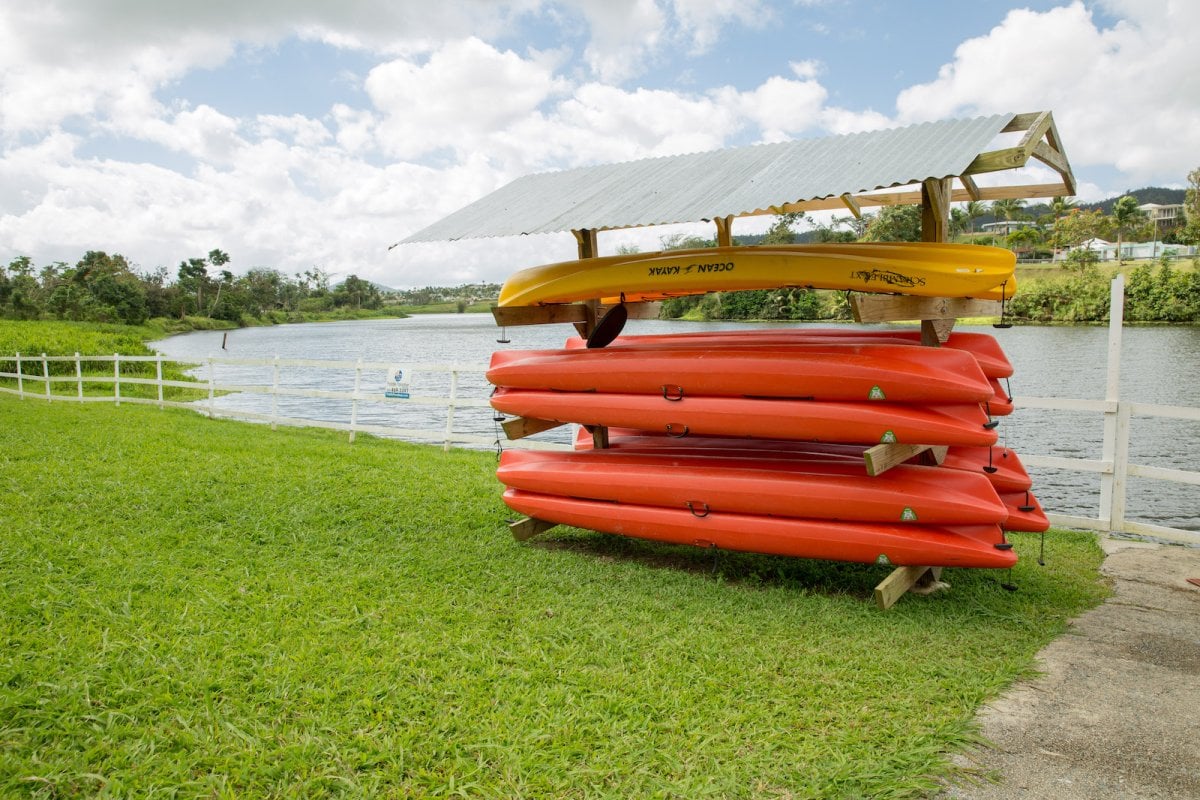 Paddle Paradise PR & Outdoor Center
Paddle Paradise PR & Outdoor Center is a local company located in Gurabo specializing in a multitude of outdoor activities, including stand-up paddleboarding, kayaking, fishing, camping, and ziplining. You can choose special tours combining different activities in one day, as well as coordinating private events or teambuilding for business groups.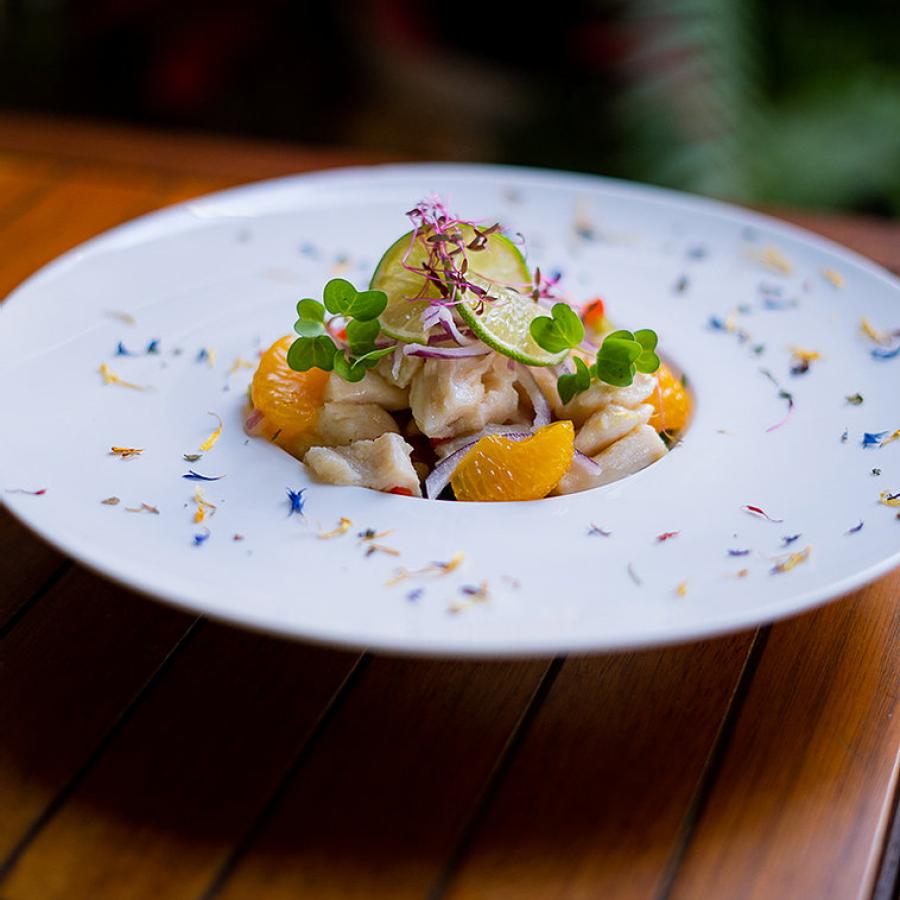 Zafra del Caribe
Surrounded by an impeccably maintained garden, this former hacienda was transformed into the gorgeous Zafra del Caribe and now serves Caribbean and Mediterranean cuisine. This restaurant features a terrace and main dining room with a stunning combination of charming rustic architecture and modern décor, plus elegant ballrooms for weddings, receptions, and private dinners.
The food is some of the best in the region, particularly their seafood dishes, including their traditional paella marinera, and their eclectic takes on Puerto Rican ingredients, like the pigeon pea risotto or the chicken breast stuffed with yuca in a mushroom, spinach, and tomato sauce.
Museum and Humanistic Studies Center Dr. Josefina Camacho de la Nuez
The Museum and Humanistic Studies Center Dr. Josefina Camacho de la Nuez is part of the Ana G. Méndez University Gurabo Campus and is open to the general public. The museum has several permanent collections of works on paper, folk art, archaeology, history, sculpture, sculptural ceramics, and painting, with an outstanding collection of serigraphic posters of Puerto Rico. Their mission is to "collect, preserve, study and disseminate the artistic and humanistic expression of our regional and national Puerto Rican cultural heritage, for the benefit and enjoyment of the university community and the public of today and forever." The museum is housed in a modern building overlooking the Loíza River.
Discover Puerto Rico's E-Newsletter
Paradise for Your Inbox
Get travel inspiration, news, tips and more delivered monthly.