Surrounded by islands and cays, natural reserves, and beautiful beaches, Fajardo offers much to explore both on and off the water.
Home to a half-dozen marinas — one of them the largest one in the Caribbean — Fajardo is a leader in sailing, parasailing, catamaran chartering, and much more. The town is home to one of the three bioluminescent bays in Puerto Rico, where you can kayak and explore the diversity of marine life. There is also the Cabezas de San Juan nature reserve, where you'll find more outdoor adventures await.
Here are some popular things to do in Fajardo during your visit: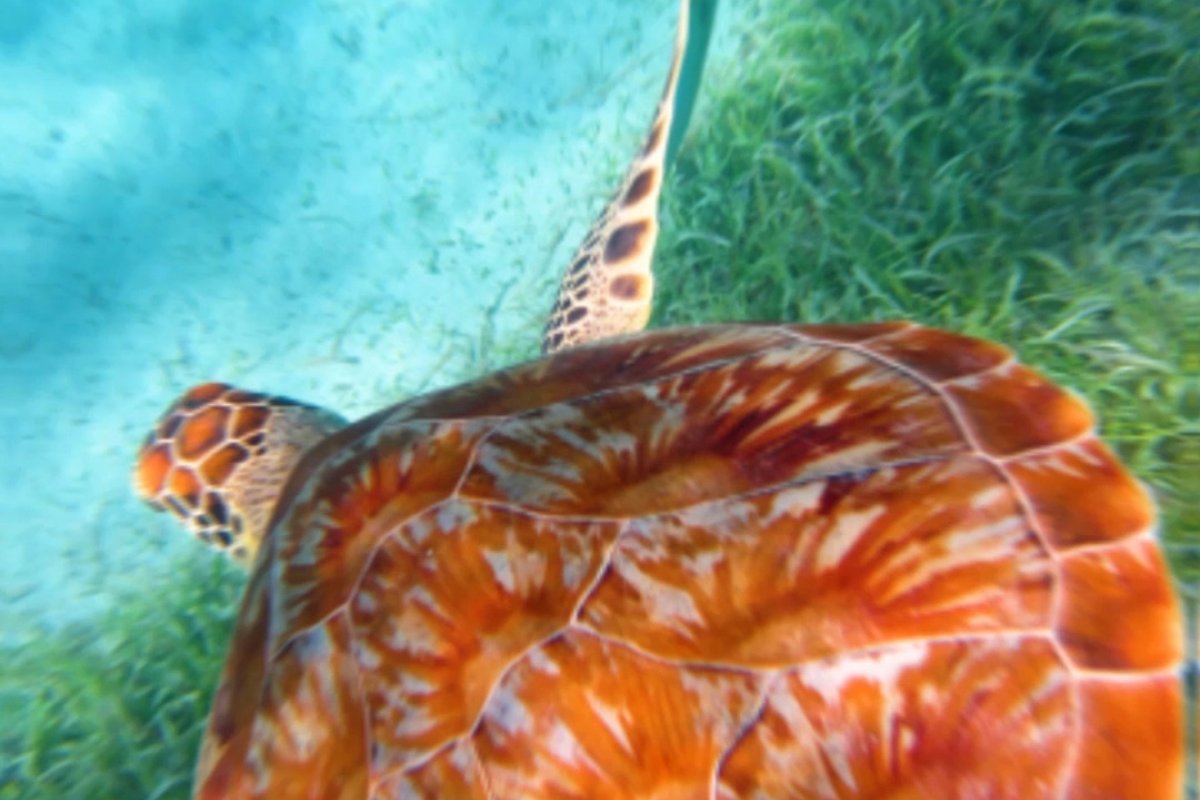 Seven Seas
The most popular balneario in Fajardo presents its visitors with placid shoreline that are ideal for snorkeling, kayaking, hiking, and more. The crescent-shaped beach is lined with palm and almond trees that provide shade for a picnic or just to relax. The beach is surrounded by little food kiosks and restaurants at the entrance of Las Cabezas de San Juan, also known as Las Croabas. Seven Seas has gazebos, parking, and camping areas, as well as restrooms and showers.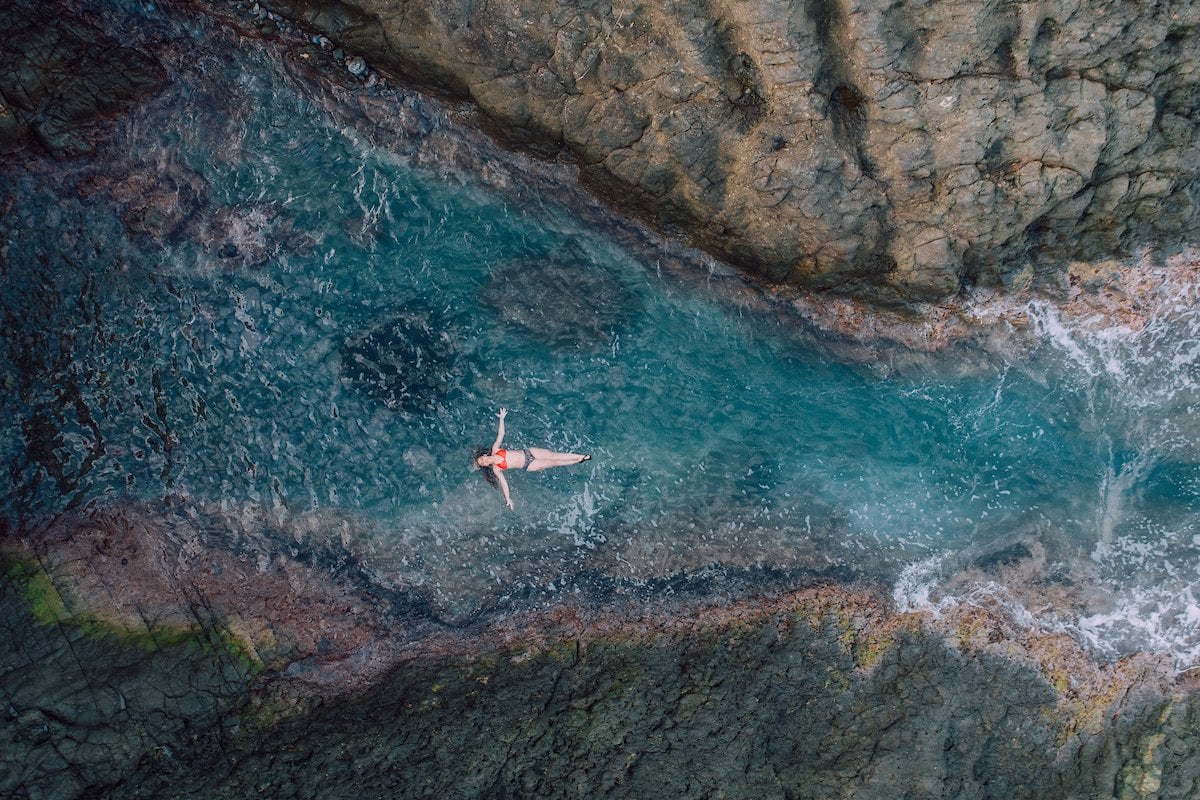 La Zanja
Perhaps one of the most "Instagrammable" places in Fajardo is La Zanja (The Ditch), one of the town's off-the-beaten-path wonders. La Zanja is a natural pool created when the waves from the Atlantic crash on the rocks and fill in the long, "ditch-like" indentation. If you like adventure, it's about a 20 to 30-minute hike from Seven Seas to this secluded location, and you'll get to enjoy some scenery along the road less-traveled.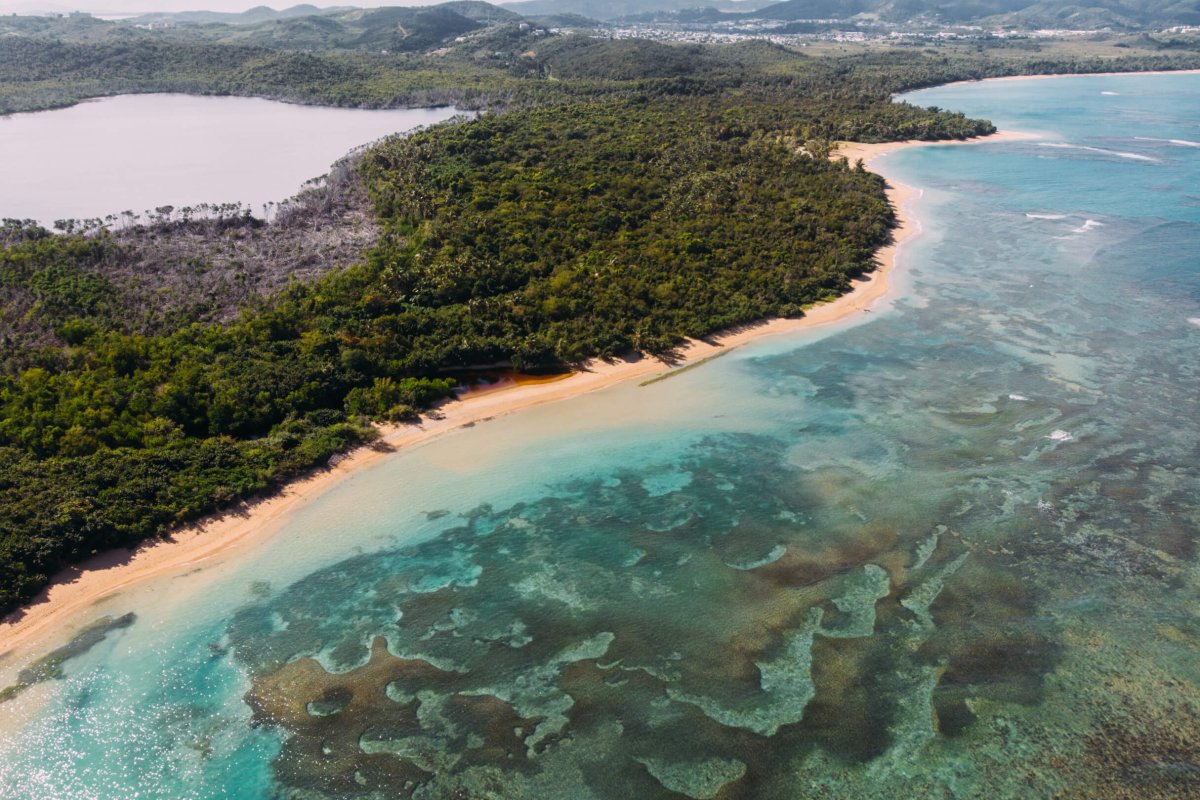 Playa Escondida and Playa Colorá
Divided by a small peninsula called Cabeza Chiquita (Small head) are Playa Escondida and Playa Colorá, two of Fajardo's hidden gems. They make up part of the Northeast Ecological Corridor and to get to them you will have to do a little bit of hiking. Playa Colorá earned its name because of its reddish-colored sand which is juxtaposed against the turquoise waters. Meanwhile, Playa Escondida is hemmed in by mangroves, and its golden sand makes it a great location to unwind.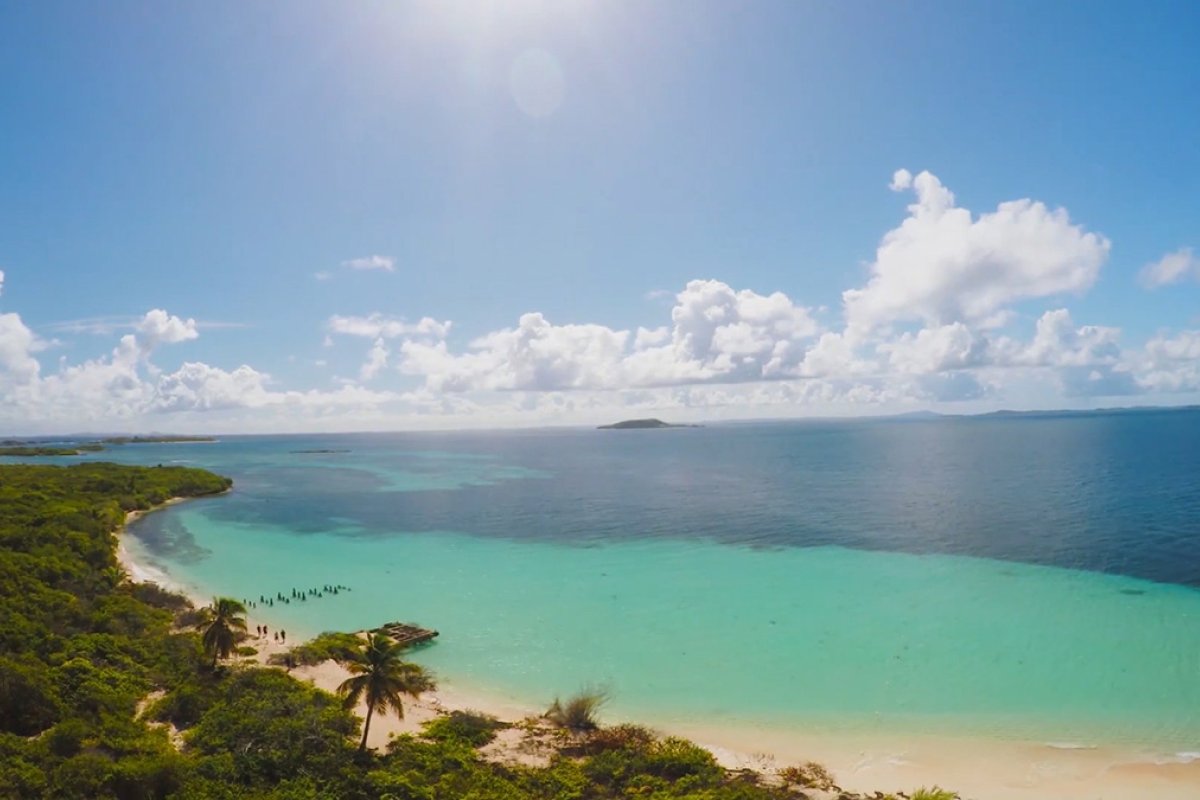 Snorkel around other keys and islets
The Cordillera Natural Reserve is made up of remote keys and cays full of bright and abundant ocean life. Places like Palomino Island, a location owned by El Conquistador hotel, allows you to dive in the waters, play some beach volleyball, practice paddle boarding, and even snorkel around the reefs.  
Fall in love with Icacos Island's diamond-dust shore and stunningly clear waters, where abundant coral reefs are home to schools of fish and other marine creatures. Dubbed as Fajardo's best-kept beach, this piece of paradise is the largest key of the Cordillera Natural Reserve. Don't miss a chance to spend the day working on a suntan and enjoying the ocean breeze.
Take a Daytrip to Icacos Island
Other nearby cays are Cayo Lobos, Cayo Ratones, Cayo Diablo, and Cayo Cucarachas. Charter a catamaran to go beach and cay-hopping with some friends. Or, have an experience right out of an action movie and book a private mini speed boat tour with the only tour operator offering this experience on the Island, Kayaking Puerto Rico. Just as most catamarans, the mini speed boat tour includes refreshments and snacks to keep you fueled as you explore these Insta-worthy spots.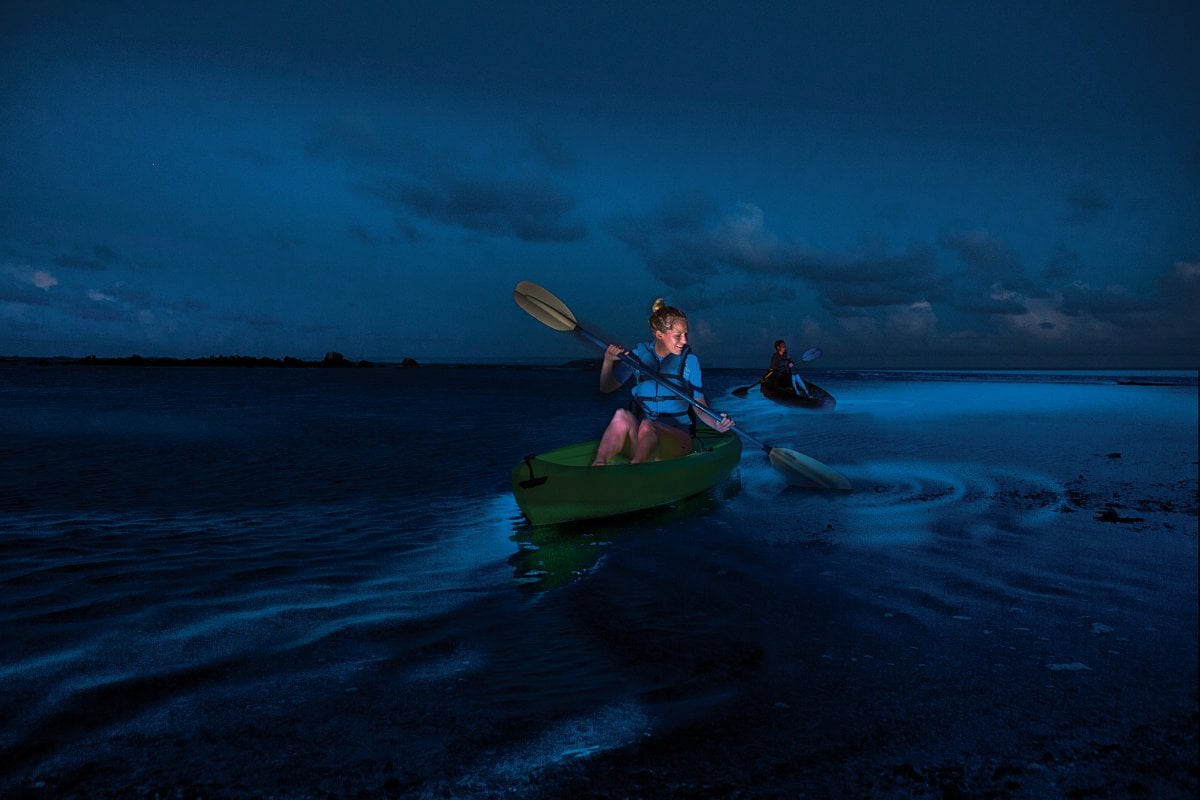 Laguna Grande Bioluminescent Bay
One of the main attractions at Las Cabezas de San Juan Nature Reserve is Laguna Grande, one of the three bio-bays in Puerto Rico. The narrow and long canal that leads to the dazzling, glow-in-the-dark waters make this a lagoon, technically, rather than a bay.
You can kayak or cruise in a small boat and experience a surreal moment when the agitation of the water makes it light up thanks to microscopic organisms in the water. Although visitors are not allowed to swim in the lagoon, you can agitate the water with your hands and witness a magical natural spectacle. Be sure to book in advance and take into consideration that the less moonlight there is, the better the experience of this natural phenomenon will be.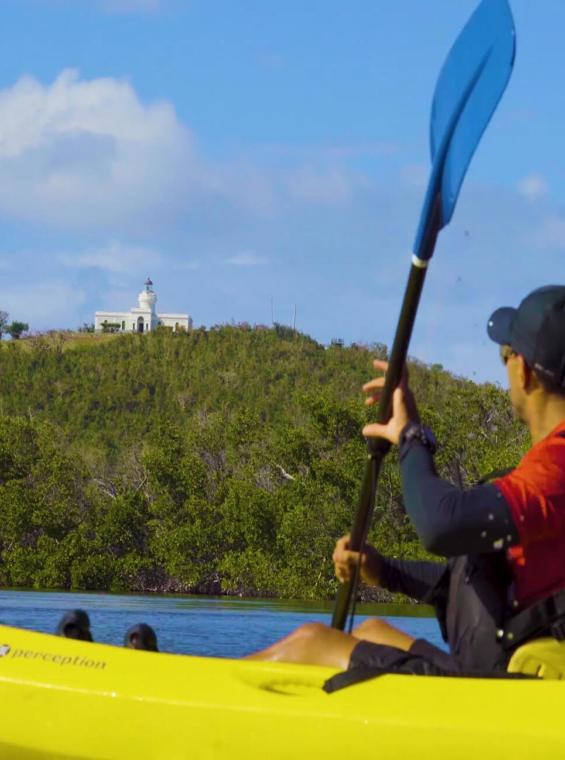 Fajardo's Lighthouse
Situated in a headland inside the Nature Reserve, El Faro de Fajardo is Puerto Rico's oldest lighthouse. The structure is adorned with neoclassical detail and topped with a Spanish colonial tower overlooking the cliff. There, you can visit a nature center and an observation deck with delightful views of the bay.
Las Croabas Park
Head over to Las Croabas recreation park, a "low-intensity" park offering open-air gazebos to relax and enjoy the natural surroundings. You can skate, ride bicycles, fly kites, have a picnic, walk around, and exercise. There are several trails and boardwalks, slides, and swings for kids to play and more.