Puerto Rico has so much sunshine to spare, we created our own exclusive color — Puerto Rico Sunshine. Learn how to experience its vibrancy and warmth, wherever you are!
From the sunrises of Fajardo to the sunsets of Rincón, Puerto Rico has sunshine to spare. If you've ever wished you could bottle up that sunshine and bring it home with you... now you can! We partnered with Pantone Color Institute® to re-create the vibrant red-orange shade of our sunny skies to brighten up your world all year round. Introducing Puerto Rico Sunshine!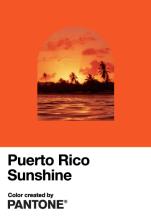 An exuberant and exotic sun-kissed orange shade infused with energizing warmth and a gregarious presence, Puerto Rico Sunshine wraps you in a welcoming and joyful embrace. Animated in style with an enticing allure, Puerto Rico Sunshine celebrates the openhearted spirit, passionate character and flamboyant nature of this lush tropical paradise.
Share the Sunshine
Sunshine to Spare: Origin
Did you know that #PuertoRicoSunshine, our official Pantone Color Institute shade, was developed based on the findings of Héctor Jiménez, Ph.D., who calculated the color of sunbeams throughout the Island? Click play for more details
Sunshine to Spare: Paint
Infuse your home with the beauty of our vibrant Island sun! ECOS Paints transformed the red-orange hue of our official Pantone Color Institute shade, Puerto Rico Sunshine, into a beautiful, limited-edition paint. 
Sunshine to Spare: Products
From ice cream to chocolate and backpacks to sandals, experience the sun-kissed orange hue through custom-made products.
Sunshine to Spare: Fashion
Shining like the sun and strutting the vibrant orange color never goes out of style! From New York Fashion Week to bomba attire, learn how designers and students alike got inspired by the Island's official shade.
Explore the Puerto Rico Sunshine Shop
We partnered with makers and small brands around the Island to bring our exclusive Puerto Rico Sunshine color to life. Explore the shops below and bring home the sunshine!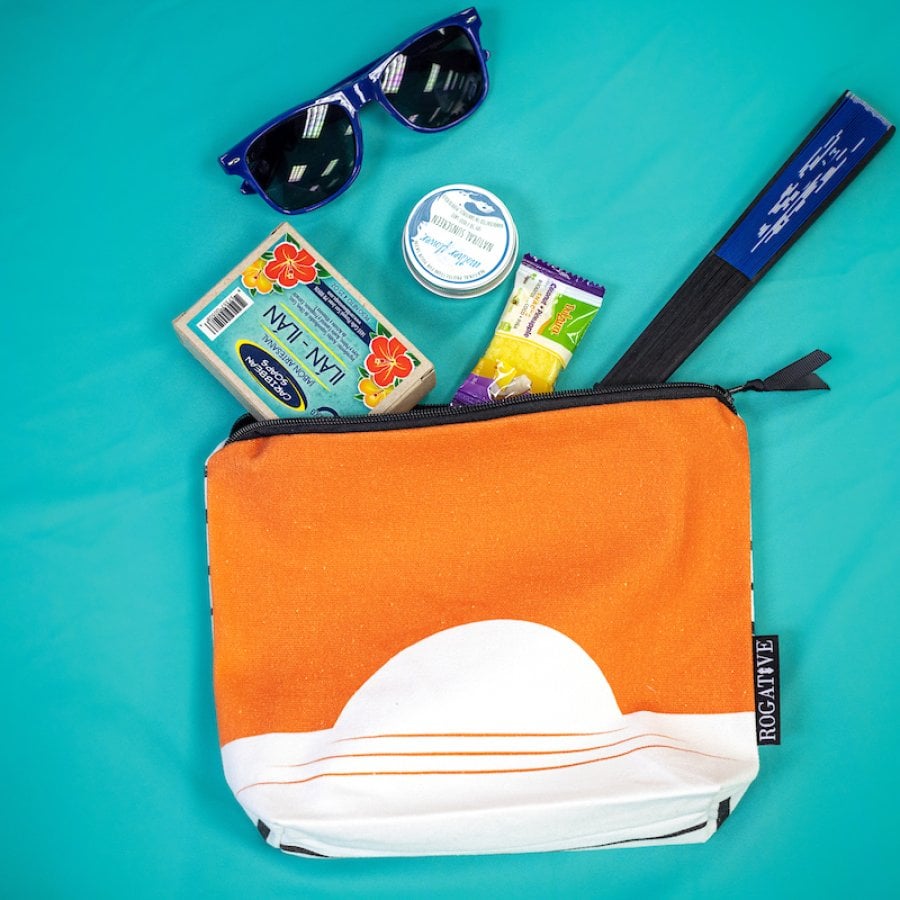 Rogative + Creación de la Montaña
The Puerto Rico Sunshine chuchería bag (meaning "lovely little things") was made by Creación de la Montaña, a women-owned co-op in the region of Utuado.
Shop Now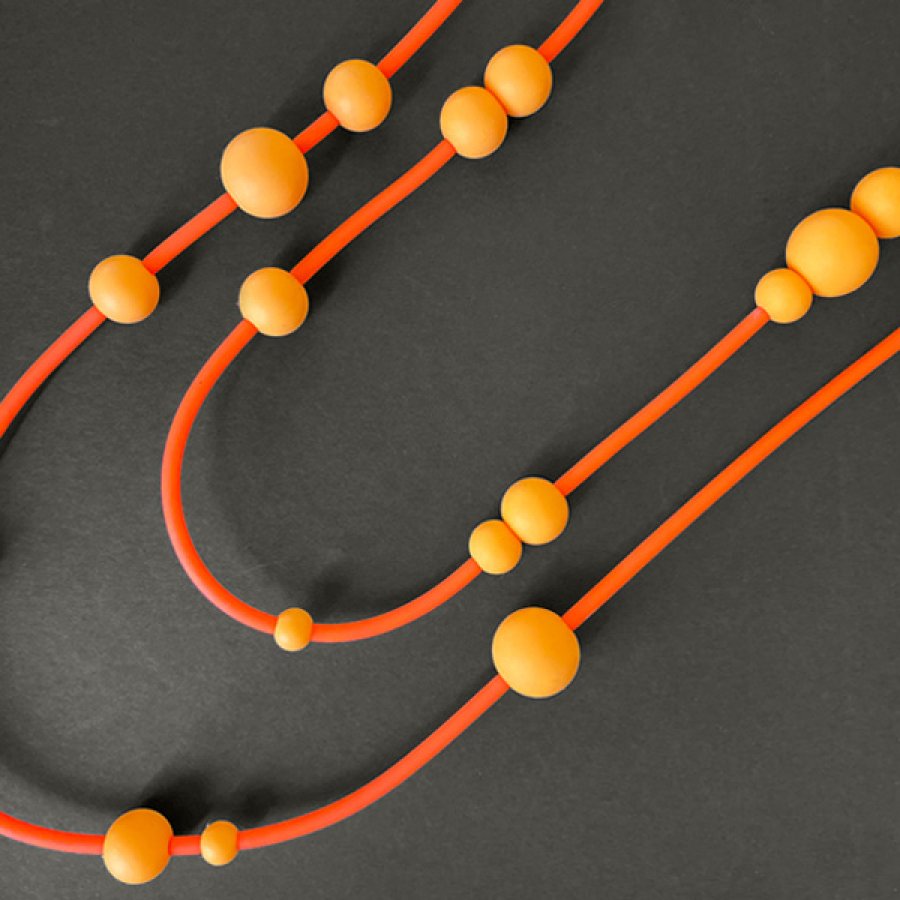 Knot Predictable
Designed and ethically handcrafted in Puerto Rico using traditional knotting techniques, accessories by Knot Predictable combine form and function while preserving and reinventing artisanal traditions.
Shop Now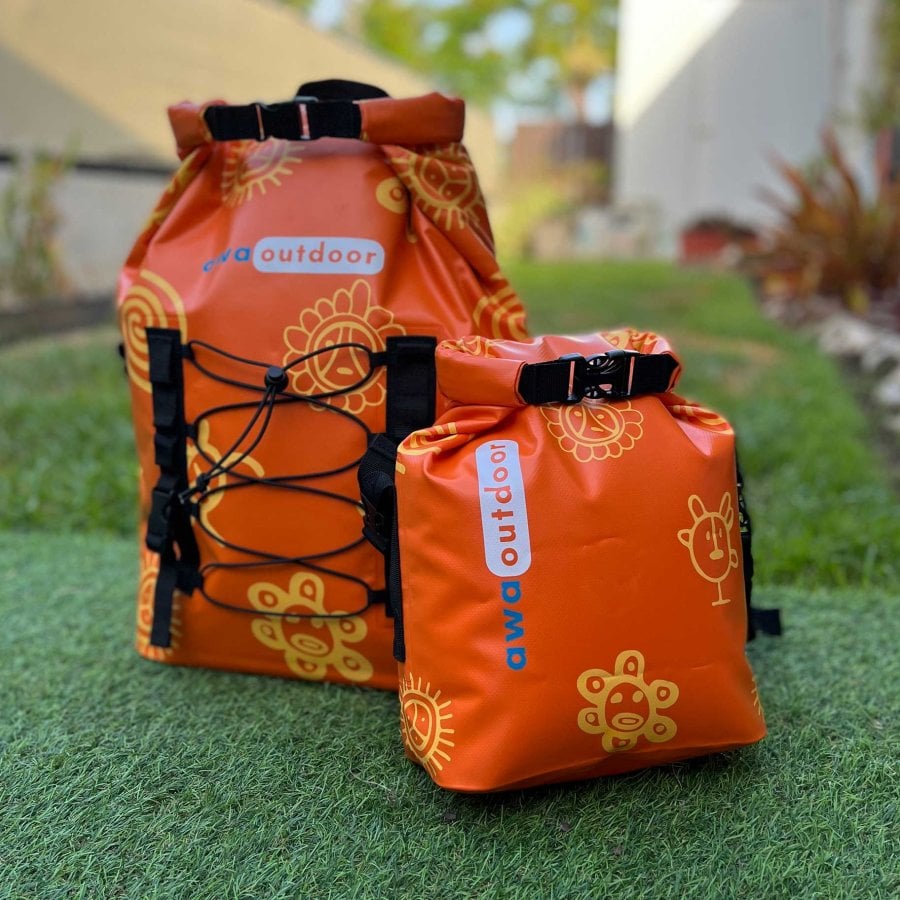 aWa Outdoor Dry Bags
Founded by two Puerto Rican women, aWa Outdoor's Puerto Rico Sunshine dry bags feature petroglyphs of the sun, water, and turtles inspired by the designers' Taíno ancestry.
Shop Now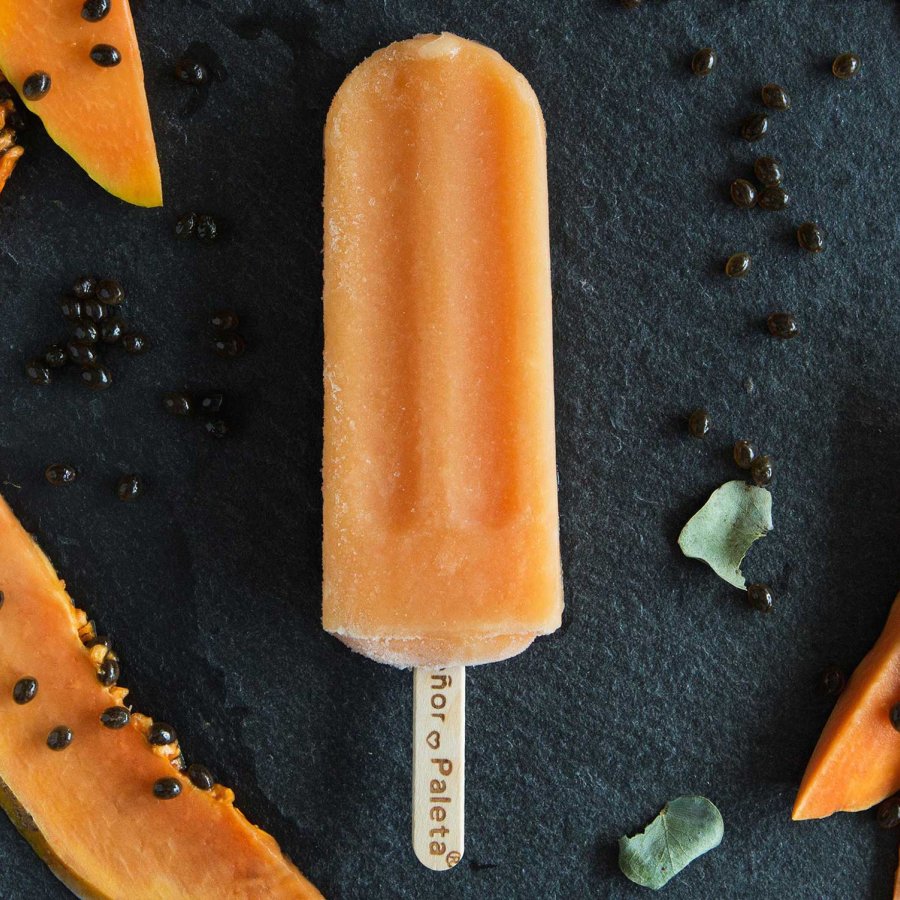 Señor Paleta
A local specialty of creamy and fruity frozen desserts on a stick, made with high-quality, natural ingredients, including a new papaya-pineapple "Sunshine" option. inspired by Puerto Rico Sunshine.
Learn More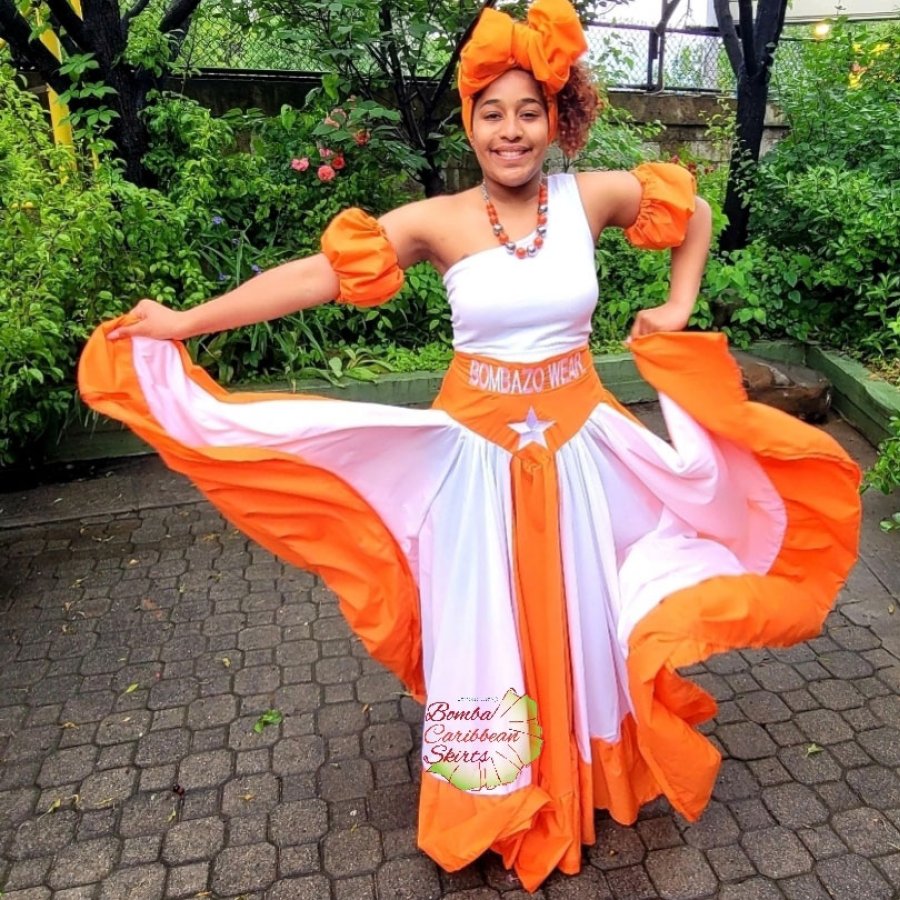 Bombazo Wear Bomba Skirts
Founded by accomplished dancer Milteri Tucker Concepción and her mother, Dr. Margarita Concepción, Bombazo Wear is an international brand of Bomba skirts that celebrate Puerto Rico's Afro-Caribbean heritage in vivid color.
Shop Now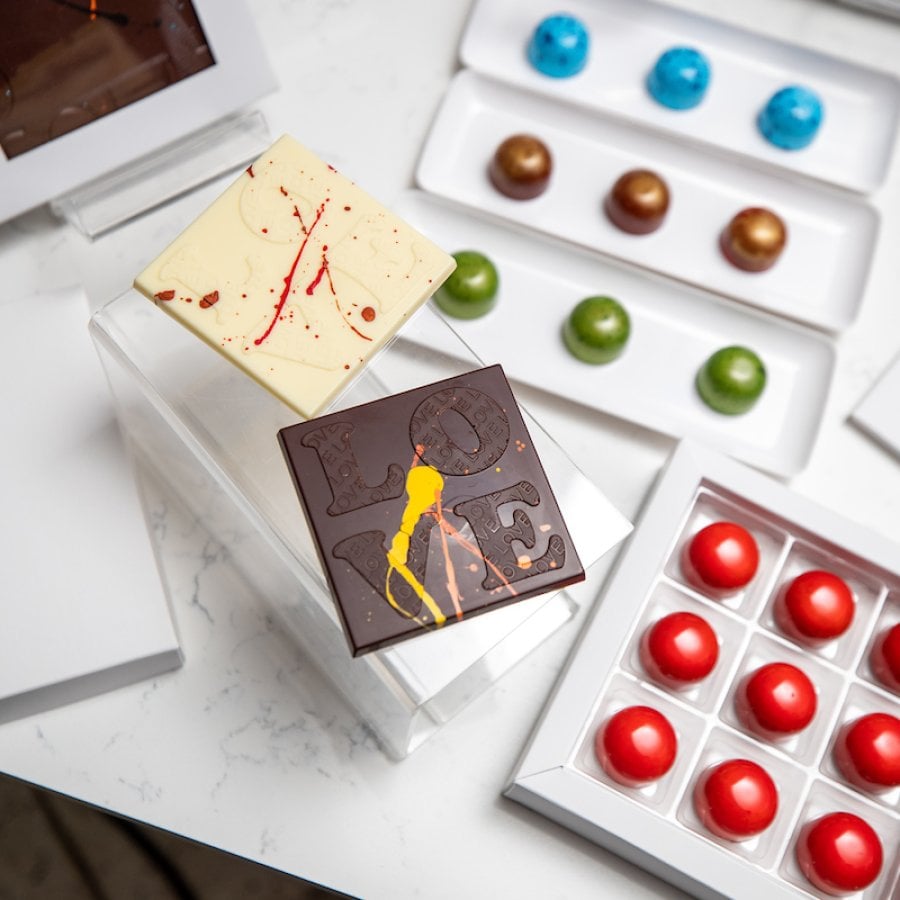 Indulge Chocolat
Puerto Rico's premier fine chocolate atelier, offering locally handcrafted confections made with Grand Cru cacao. Puerto Rico Sunshine bonbons bestow tropical vibes with warm hues and the tart flavor of local passionfruit.
Shop Now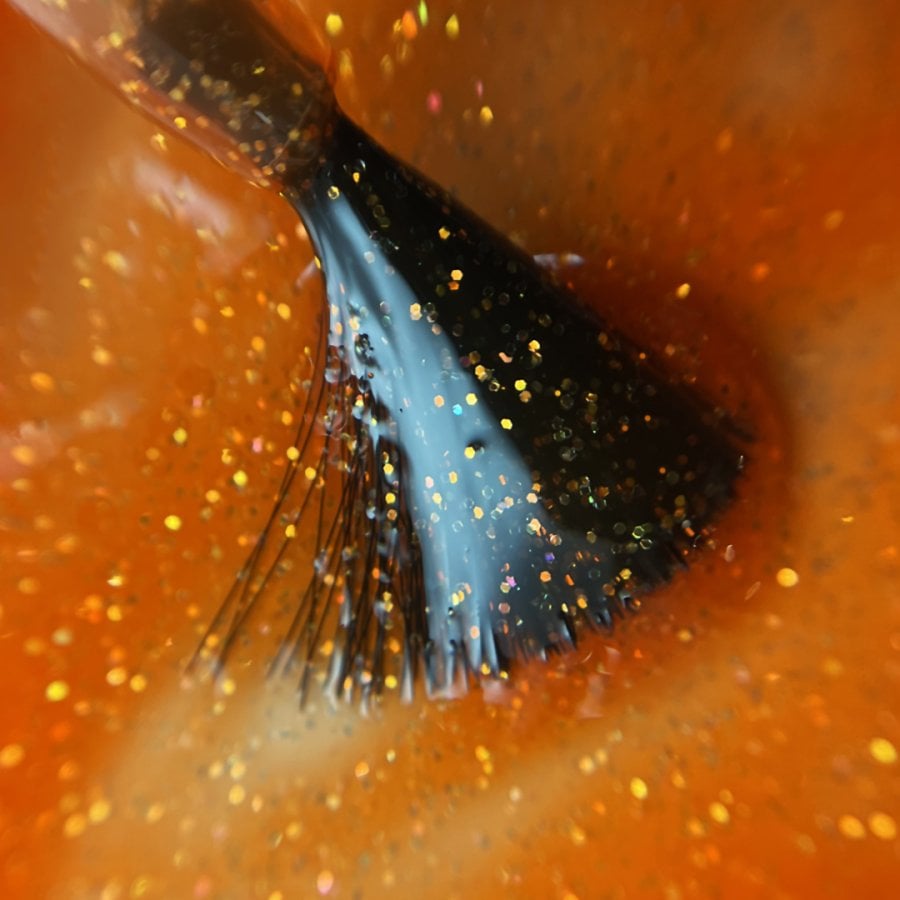 Bettina Cosmetics
For over 50 years, Bettina Cosmetics has been a pillar of the Puerto Rico beauty and cosmetic community with their commitment to producing high quality, unique products that embody the Boricua spirit.
Shop Now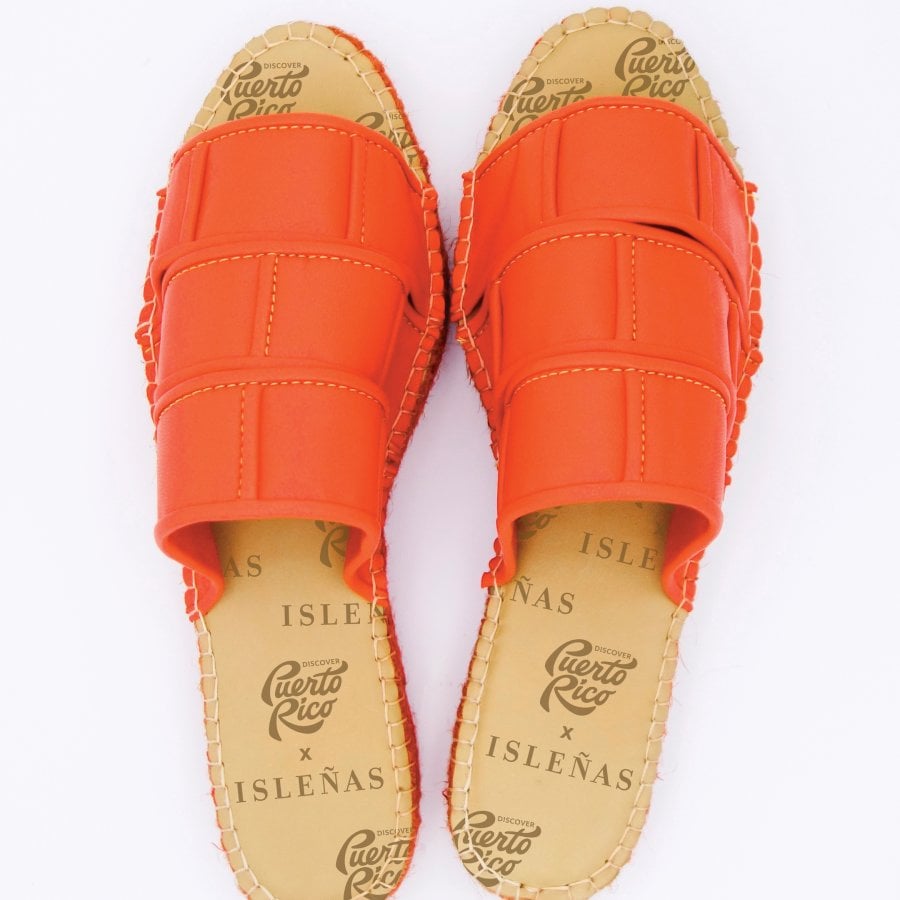 Islenas sandals
Isleñas is a Puerto Rico based footwear brand, creating handcrafted shoes with a social conscience in Puerto Rico and Latin America.
Shop Now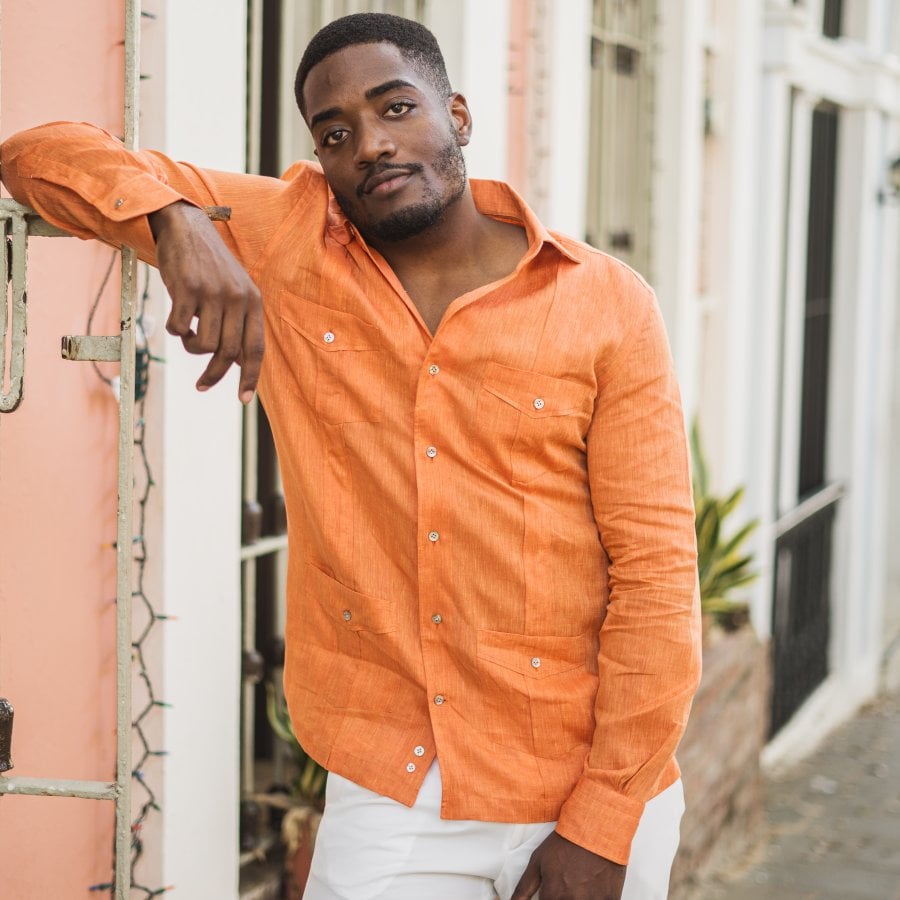 La Tigre Uomo
La Tigre offers made-to-measure Guayaberas, a traditional men's shirt, inspired by Puerto Rico Sunshine. Reach out to their team to learn how to find yourself wearing the warmth of the Island, custom tailored to your preferred fit.
Shop Now
Sunshine in a Can
Experience the energizing warmth of Puerto Rico Sunshine at home with limited-edition paint from ECOS Paints®, and get tips for brightening up any space from San Juan-based interior designer Cristina Villalón.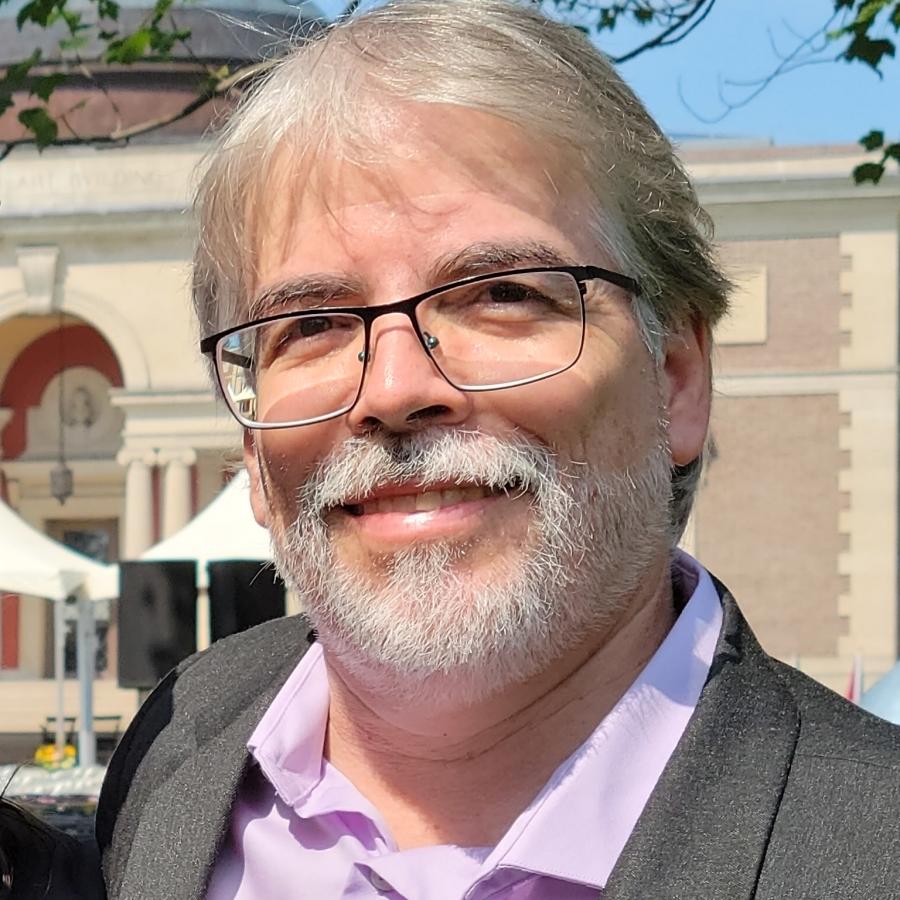 Capturing the Color
To capture the shade of our Island sunshine, we looked to Héctor J. Jiménez, Ph.D., a physicist at the University of Puerto Rico in Mayagüez. Through a series of models and calculations, Dr. Jiménez measured everything from the sun's temperature to its movements around the Island throughout the day.  
"Puerto Rico's constant breeze continuously cleans the atmosphere of smog and other polluting gasses, allowing the sunlight to shine through the atmosphere and reach the Island in a purer state."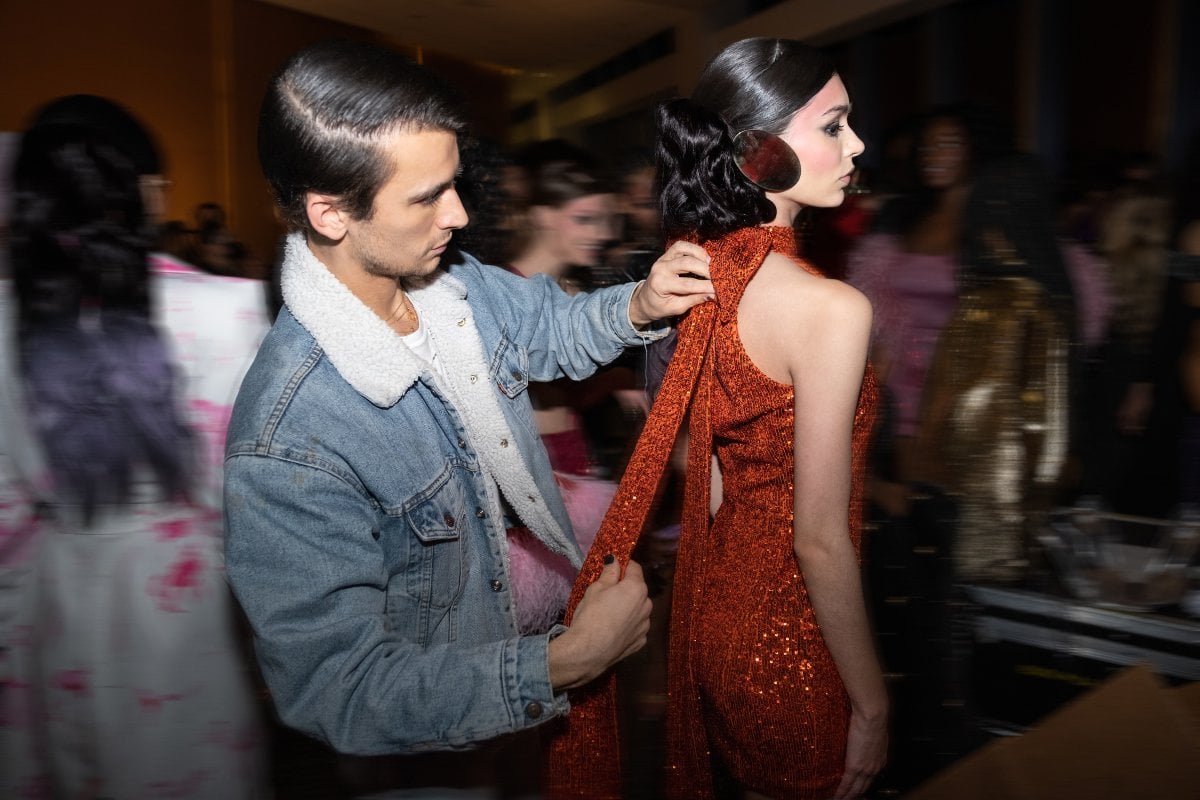 Lighting Up NYFW
Puerto Rico Sunshine lit up the runway during the iconic New York Fashion Week. The incredible designer Christian Cowan created a one-of-a-kind dress inspired by the vibrancy of the Island's sunshine and included it in his Fall 2022 collection. Shout out to Puerto Rican model Neiris Gabriela, who made her NYFW debut wearing the vibrant dress!
Explore Our Sunniest Spots
Ready to experience Puerto Rico sunshine in real life? Here's where to soak up the sun around the Island.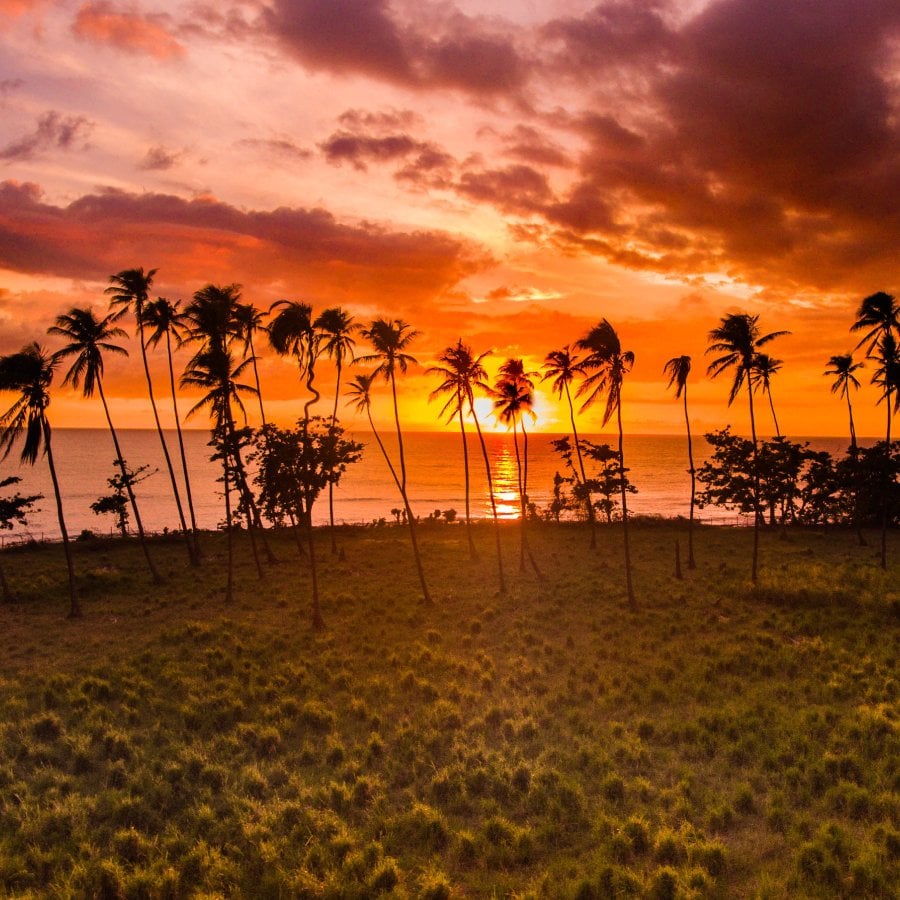 Rincón
This surfing mecca on the Island's west coast is known as the "Town of Beautiful Sunsets."
Learn More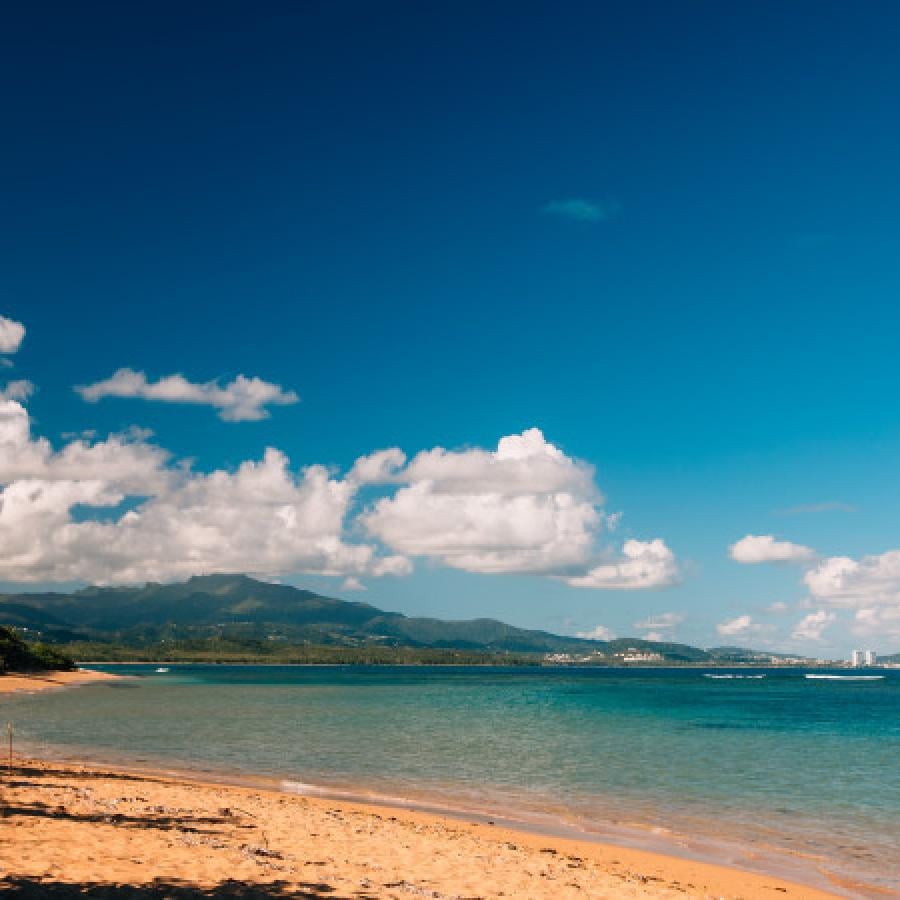 Fajardo
Greet the sunrise each morning in Fajardo, a beach-lover's paradise on the east coast of Puerto Rico.
Learn More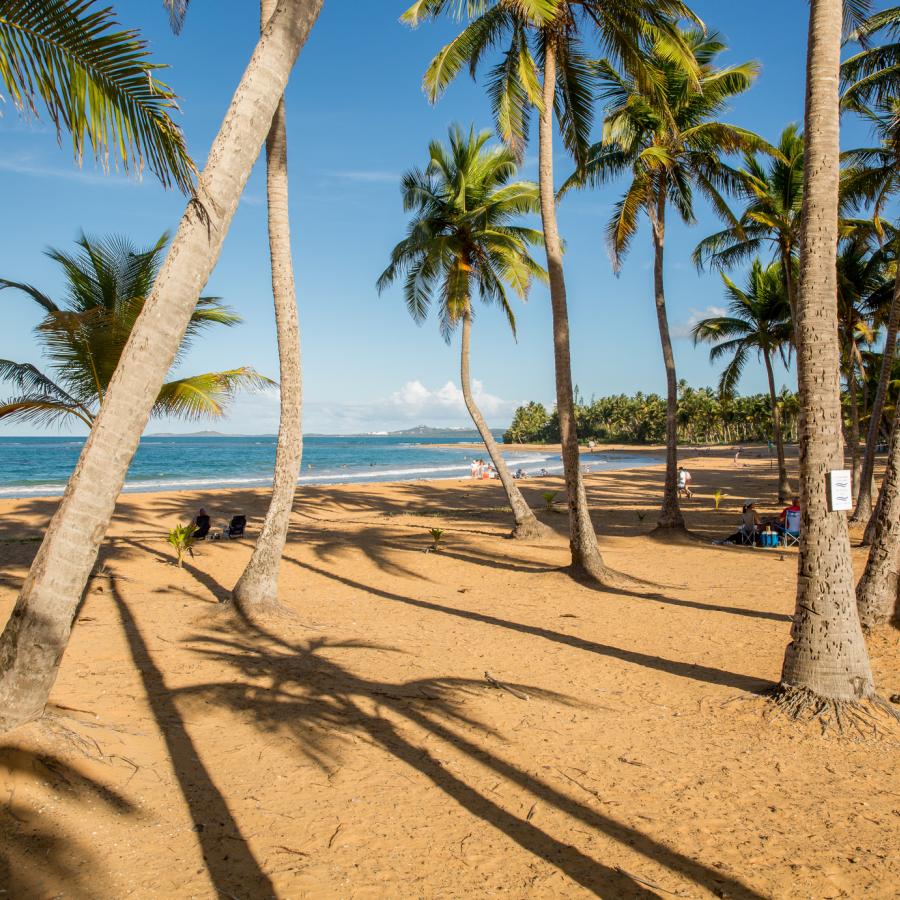 Luquillo
A short drive from San Juan, Luquillo is known as la Capital del Sol ("the Sun's Capital").
Learn More
Cabo Rojo
This laid-back town in the southwest corner of the Island stays sunny and dry all winter.
Learn More
Discover Puerto Rico's E-Newsletter
Paradise for Your Inbox
Get travel inspiration, news, tips and more delivered monthly.