2022 Starts in Puerto Rico
The mood for the new year is tropical, and it begins in a sun-kissed paradise. Tres, dos, uno… ¡felicidades! You'll hear it. You'll feel it. You'll love it! 
The vibrancy and spirit of Puerto Rico are not just about ringing in the New Year with sabor; it's about all the experiences in between. If you're ready to bid farewell to 2021 and make space for new opportunities, thrilling adventures, relaxing escapades, unforgettable memories, and so much more, then your year must start in the heart and soul of the Caribbean. 
Embrace 2022 with open arms and in open spaces — which Puerto Rico is not short of, and let the Island set the tone for the rest of your year. Think about it… your first adventure of the year can include mesmerizing views from mountain tops, whether you hike up to them or sore right across them. If you're going to experience the winter blues, then let it be through a pristine beach; you can surf, snorkel, dive, or simply relax and enjoy the sunshine. Are you seeking fun and nightlife? Puerto Rico will meet you with unparalleled bars, dives, clubs, and more. After all, the holiday season is ideal for practicing your chinchorreo skills. 
Things to Do on New Year's Eve
Travel at your pace and explore on your own terms! Experience amazing road trips, colorful festivals, historical sightings, enticing gastronomy, and natural wonders. You get to pick and choose what you want to do. The best part? There is no passport required if you're a U.S. citizen and everything is within same-day driving distance. 
The COVID-19 pandemic made the whole world pause, and 2021 was the test drive into hitting play again. But, if you're wondering about the Island's health and safety measures, put your mind at ease and get ready to enjoy. Puerto Rico has specific health measures in place to ensure your family's wellbeing while saying ¡bienvenido 2022! (Welcome 2022).
That said, why make it a resolution when you can kick off the year by making it a reality? Your 2022 starts in Puerto Rico!
Be a part of a historic New Year's Eve celebration
Join Discover Puerto Rico at the iconic New Year's Rockin' Eve as we welcome 2022 with the first-ever Spanish countdown.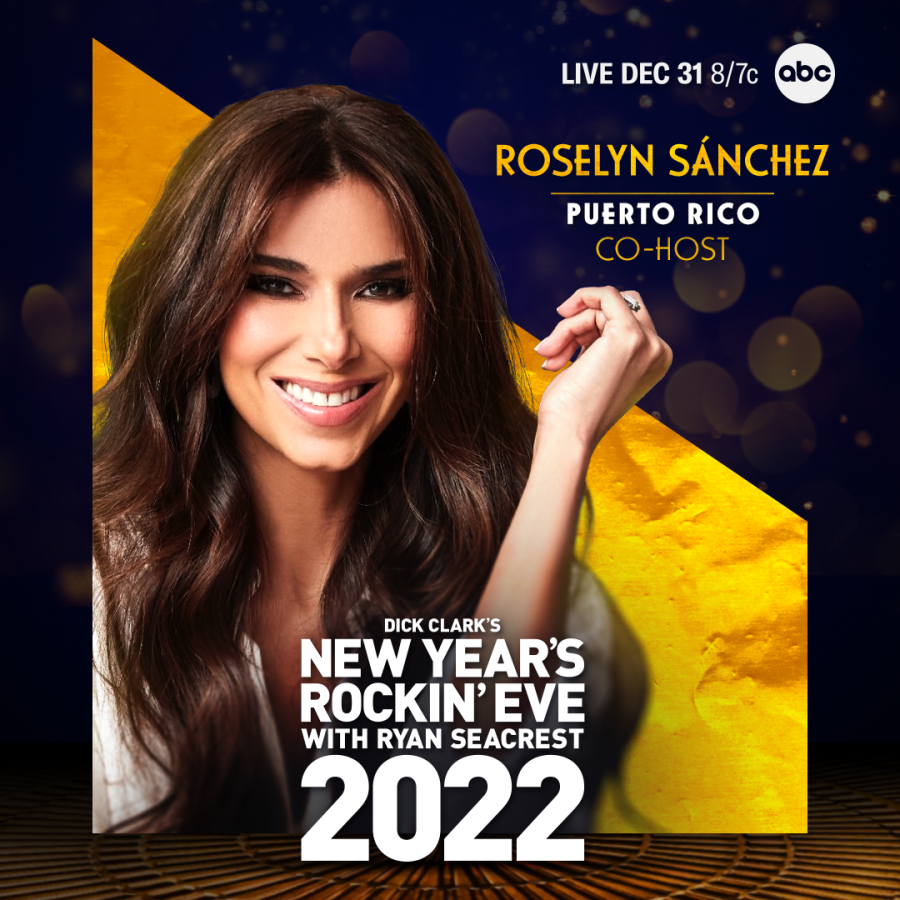 A Q&A with Roselyn Sánchez Before Historic Dick Clark's New Year's Rockin' Eve
Puerto Rico is the ideal destination to set the tone for this upcoming year, and actress, singer-songwriter, model, dancer, producer, and philanthropist Roselyn Sánchez can serve as your "ultimate on-Island guide."
Hit play and dance your way into paradise! 
Discover Puerto Rico's E-Newsletter
Paradise for Your Inbox
Get travel inspiration, news, tips and more delivered monthly.