The Island is perfect for multi-generational vacations with delights that will excite kids and adults of all ages. Discover all-around fun, from rosy-pink salt flats and lush nature refuges teeming with colorful birds to exciting arcades, engaging edutainment experiences, and thrilling zipline tours. Plus, U.S. citizens and permanent residents don't need passports, making this slice of paradise an effortless choice for your next Caribbean family getaway.
Get ready for an extraordinary family vacation filled with adventure and lifelong memories.  This journey will take you to many parts of the Island, so book a rental car and bring an appetite for a great time. We've also rounded up the best budget accommodations for families and the Island's top family events.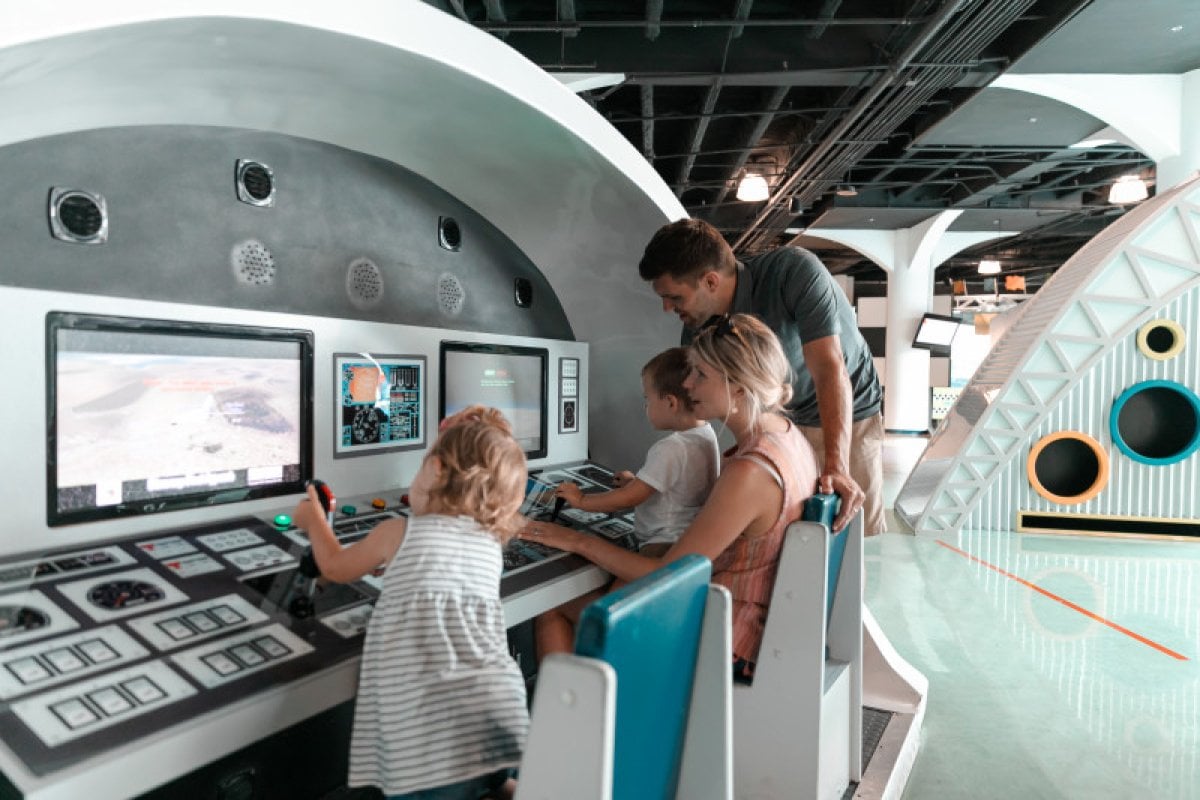 Day 1: Parks & Museums in San Juan
Kick off your Boricua family vacation in and around its capital with all the cultural and technological perks you'd expect from a metro area
Museo del Niño de Carolina – This is your headquarters for hands-on exhibits that make learning fun. Dive into physics, nature, art, and music before racing go-karts, riding pedal boats, or meeting the mini-zoo's macaw parrots.

TOROVERDE Urban Park – Everyone will sleep well after the excitement of ziplines, ropes courses, virtual-reality machines, and arcade games ranging from classic to cutting edge.

Unique Tours – Adults who want to see San Juan's sights while keeping the kids and teens happy can check out guided explorations. Cruise on ATVs, saddle up a sleek horse, or sail past castles and fortresses.
Day 2: Resorts, Rainforests & Beaches
Golf courses, spa treatments, bioluminescent bays, and the enchantment of a tropical rainforest make this part of the Island ideal for multi-generational vacations.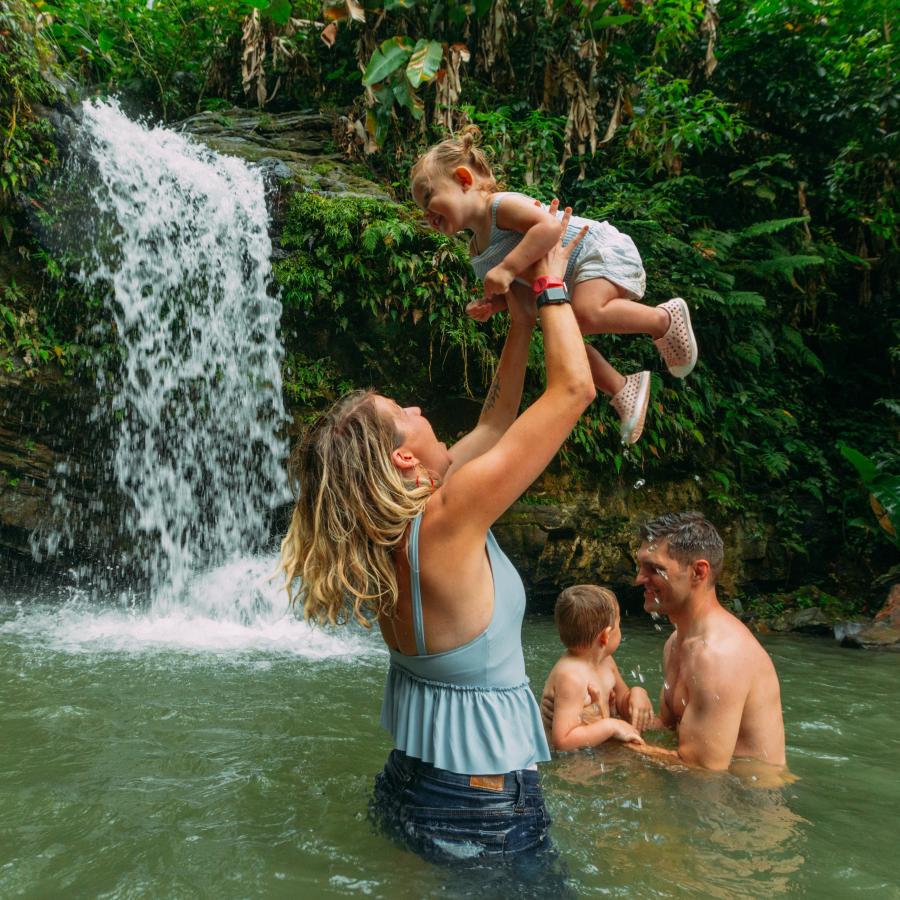 Luxe, Family-Friendly Resorts – With amenities such as lagoon-like pools, championship golf courses, tennis courts, spas, and (in one case) an actual waterpark, resorts in Puerto Rico's East region are an easy answer for anyone trying to come up with travel ideas for large families.

El Yunque National Forest – Hike El Yunque's 24 miles of tropical-rainforest trails to swim in pools created by tumbling waterfalls, spy emerald Puerto Rican parrots, and ride horses and UTVs with Carabalí Rainforest Adventure Park.

Cayo Icacos: Less than 2 miles from Puerto Rico's stunning east coast is Cayo Icacos, an uninhabited island with pristine white sand beaches. Take a short water taxi or boat charter ride from Fajardo or San Juan to the beach, where you can suntan, snorkel, and scuba dive.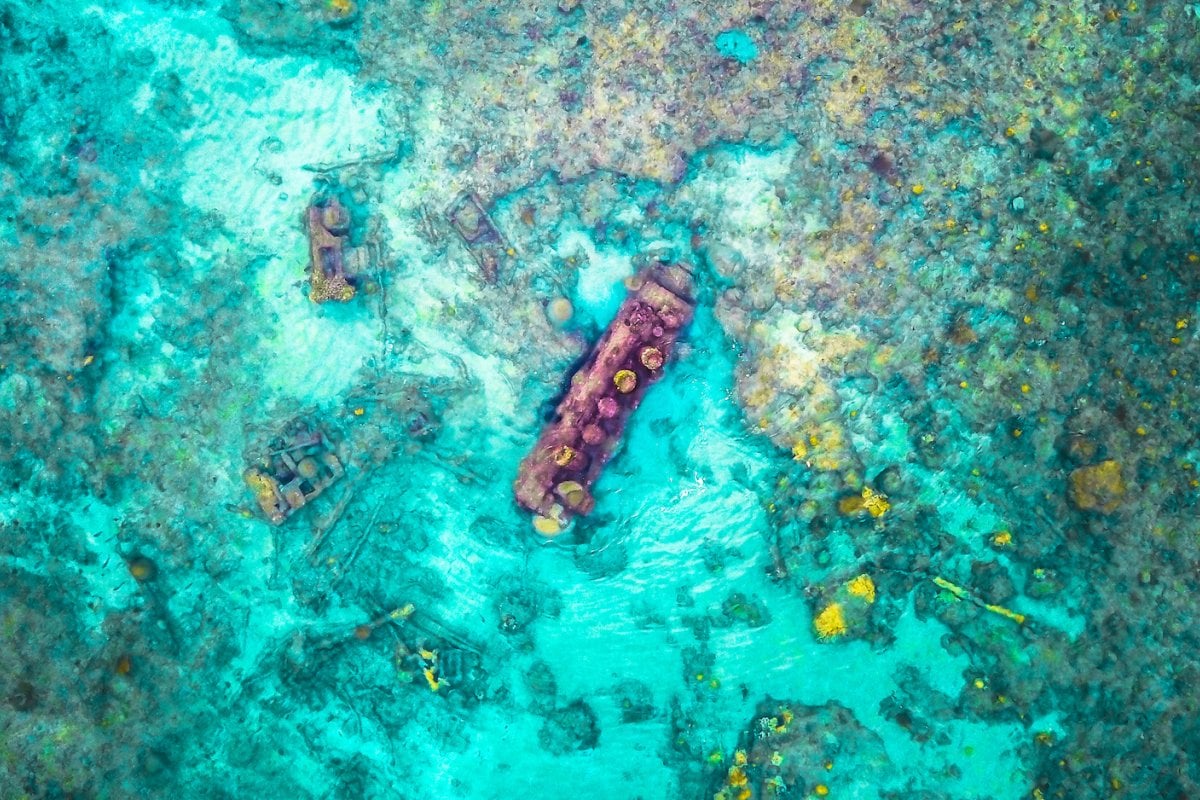 Day 3: Sports, Speed & Snorkeling
Spice up your multi-generational travel escapades with a little action in the Island's South region.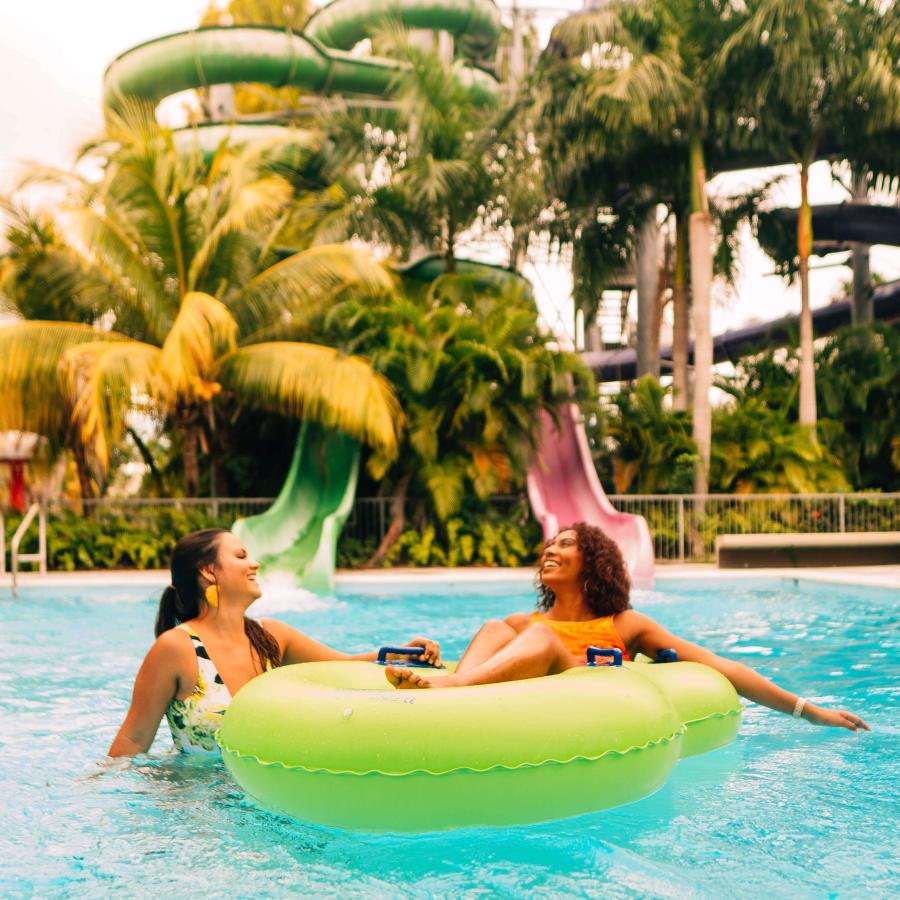 Albergue Olímpico Germán Rieckehoff – This Olympic training center is also filled with family-friendly fun, like a water park, aviary, playgrounds, a botanic garden, and a cozy museum dedicated to Puerto Rico's Olympians.

Salinas Speedway – Cheer on cars of all makes and models as they speed down a racing strip that gets rave reviews for having a good family atmosphere.

Snorkeling, Jet Ski & Kayaking – Hook up with Adventure and Water Sports to spend a day enjoying the Island's beautiful blue waters via snorkel, Jet Ski, or kayak – whatever floats your boat!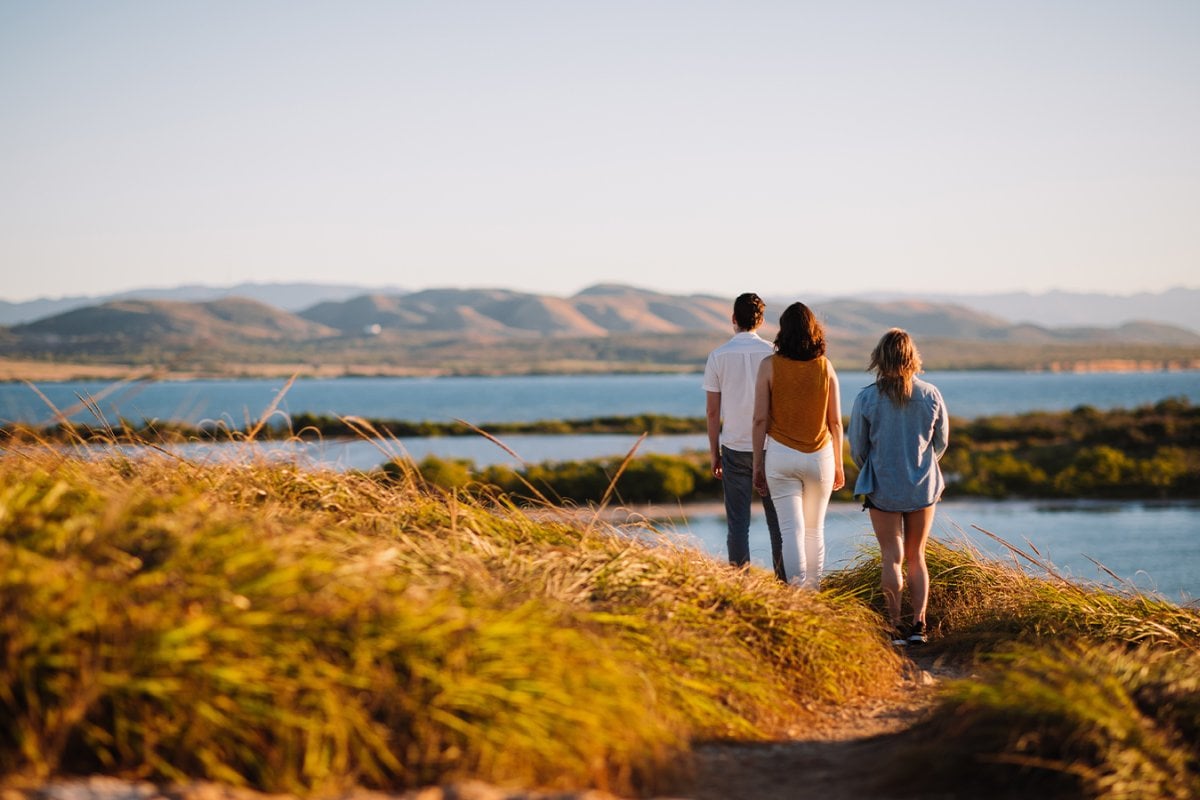 Day 4: Wildlife, Wellness & Watersports
Admire natural wonders and tropical creatures – from land and in the sea – as you continue your family vacation in the Island's West region.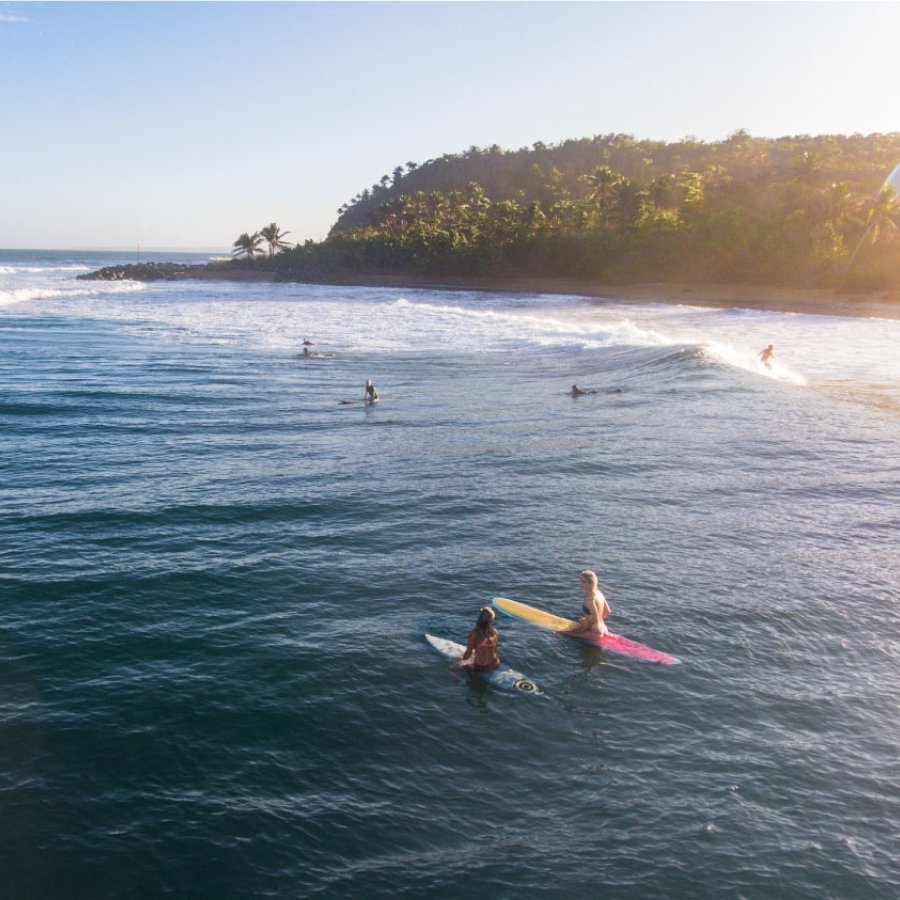 Cabo Rojo National Wildlife Refuge – Stroll throughout the refuge's expansive acreage as you keep an eye (and ear!) out for birds like blush-hued roseate spoonbills, banded-tailed cuckoos, and fluffy-topped red-footed boobies. The dusky-pink salt flats are also must-see.

Serene Resort Stays – Take relaxation to the max with a few nights at one of the West region's swank resorts. Unwind with indigenous-inspired spa experiences, sunset cruises, and fine dining. The younger ones will enjoy perks like volleyball courts, palm-shaded pools, kite surfing, and riding bikes on the beach.

Watersports Galore – Make family-travel memories as you night-snorkel in a bioluminescent bay, take a dive trip to see underwater worlds of coral reefs, or ride the waves at top Island surf spots like Rincón, Aguadilla, and Isabela.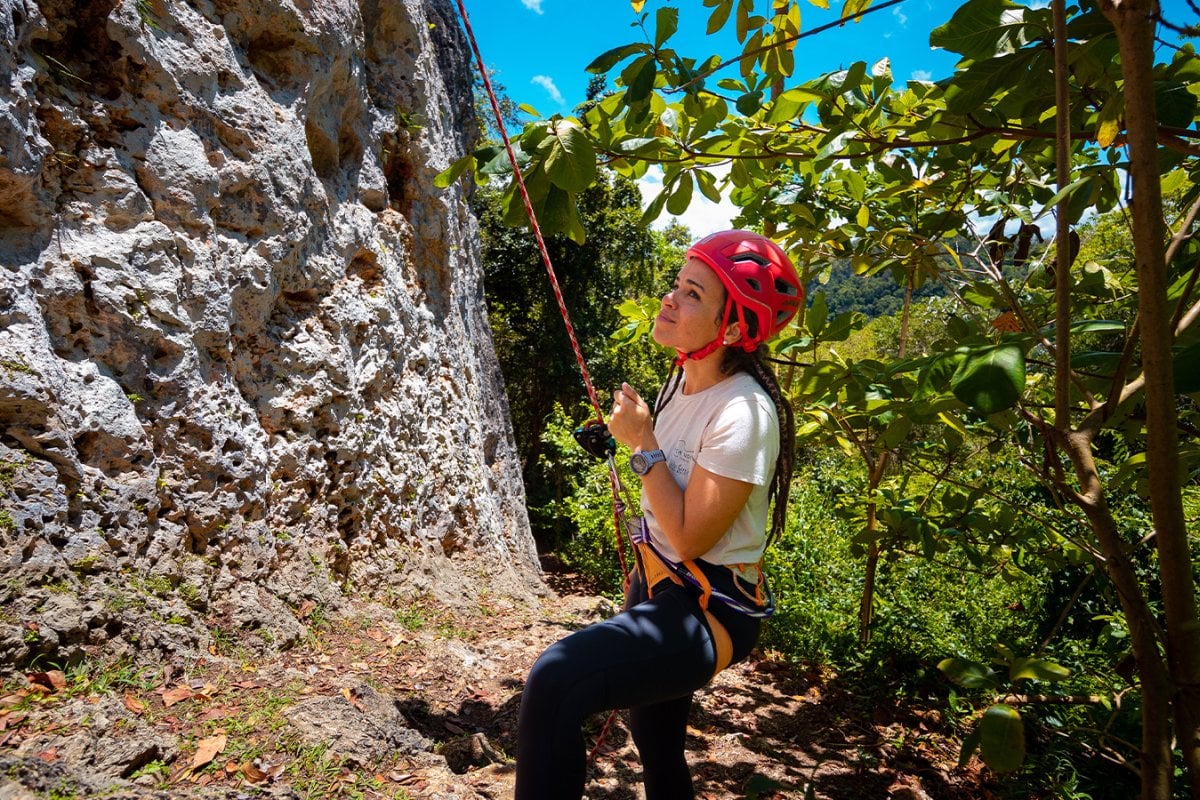 Day 5: Rock Climbing, Cave Exploration & Farm Tours
In the Island's North region, take bonding with your crew to the next level as you climb cliff faces, wander underground, and even meet goats.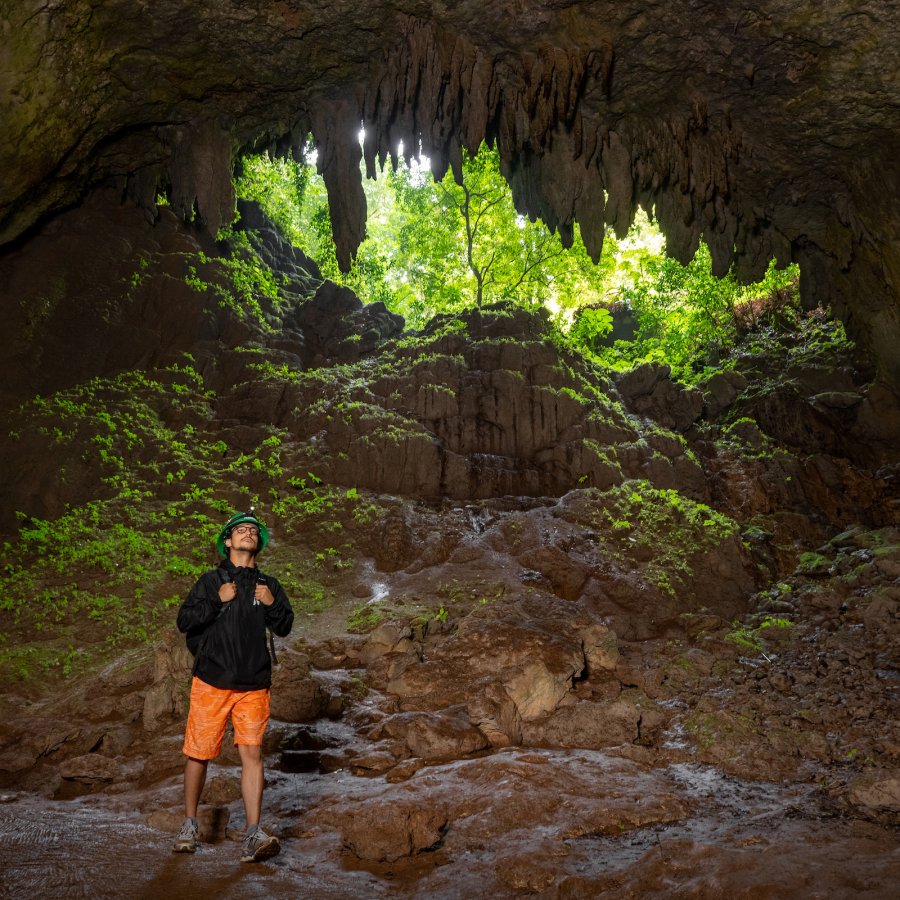 Roca Norte Outdoor Climbing Gym – How many family-travel destinations boast an outdoor climbing gym? Helmet up and scale craggy stone walls to views overlooking the lush forest. Beginner courses are offered, and kids as young as 3 can join the fun, making this a perfect activity for multi-generational vacations.

Río Camuy Cave Park – Carved by the Río Camuy, the world's third-largest underground river, these limestone caves are sure to evoke "oohs and ahhs." Bring your flashlight and watch for bats, marvel at stalactites dripping from the cave ceiling, and learn about its history on tours provided by area guides.

Frutos del Guacabo – Schedule a tour of this family-owned and operated farm for a one-of-a-kind agricultural adventure. Learn about (and maybe taste) the Island's produce, milk goats, and meet other animals.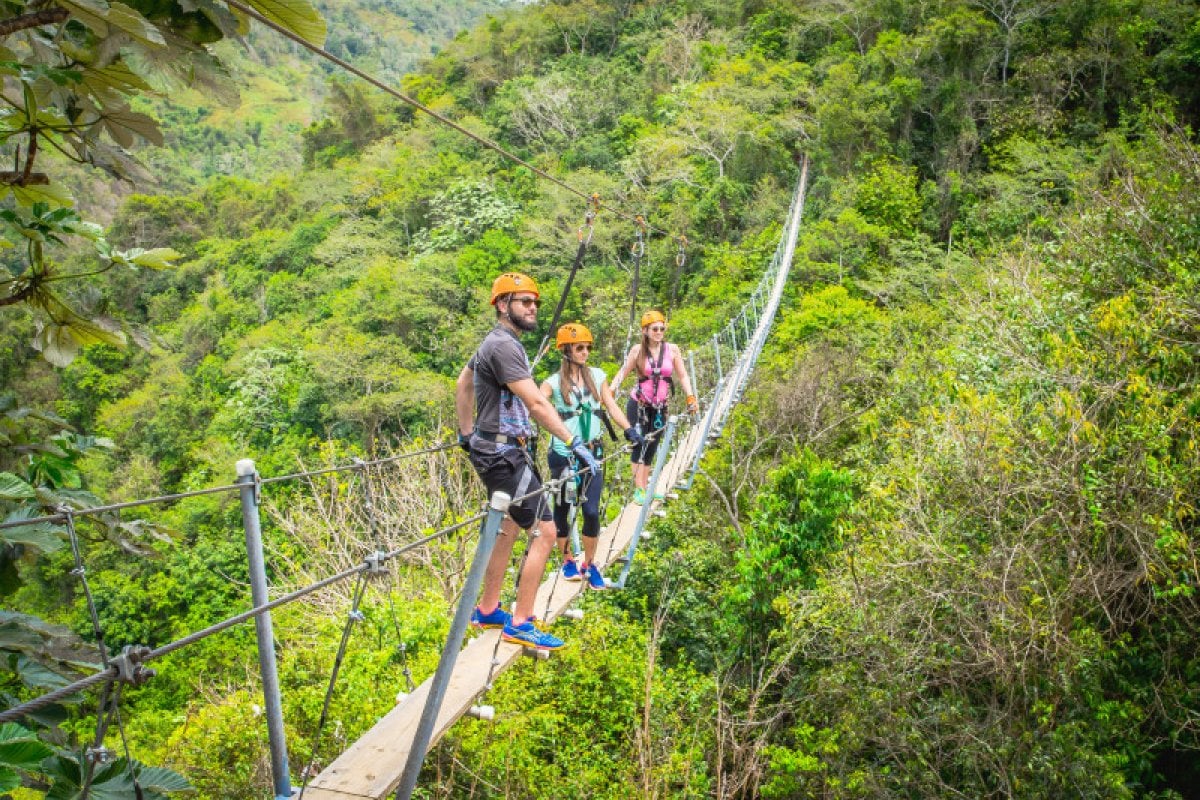 Day 6: Jungle, River & Waterfall Thrills
Immerse yourself in the Central region to experience the natural wonders and allure at the heart of Puerto Rico before returning to the San Juan area.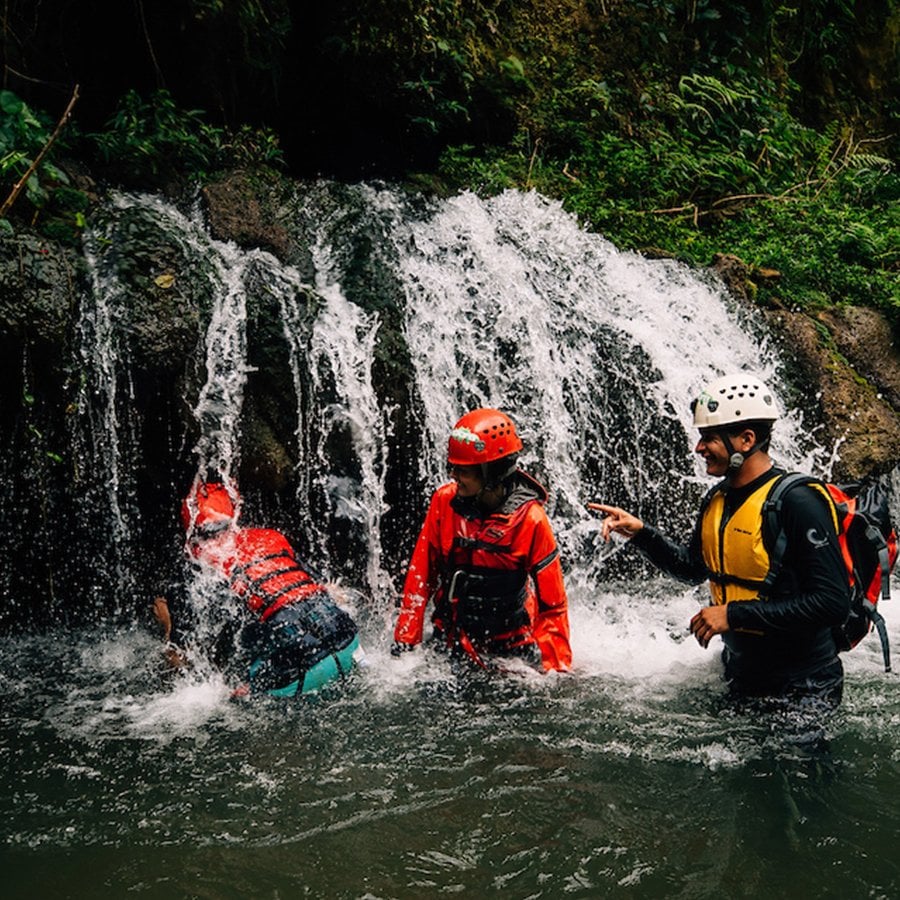 TOROVERDE Nature Adventure Park – Soar through the mountains and over the swaying leaves of the jungle's canopy on The Monster. At 2.5 km (about 1.6 miles), it's one of the world's longest ziplines and hits speeds of 95 mph! You'll also find several other ziplines, suspension bridges, and more here.

Río Tanamá – This waterway rushes through three different towns and is beloved by thrill-seekers. Connect with local tour guides for wet-and-wild excursions like cave tubing, rappelling, water jumps, hiking, and other excursions.

Cascada Chorro de Doña Juana – Located off a main road, these magnificent falls tumble down three chutes to form a brilliant blue pool. The spot is known as both the perfect backdrop for pictures and a great spot for taking a swim.
Whew! That's a lot to pack in six days, right? But that's just scratching the surface when it comes to family and multi-generational vacations in Puerto Rico. Discover more inspiration for planning your getaway below!