Amazing content for your Insta feed guaranteed!
There are many things to love about the heart and soul of the Caribbean, but to get you started, we decided to round up 100 things we love about Puerto Rico just for you. So, if you're feeling inspired by this list, pack a bag and charge your phone – you'll be captioning #NoFilterNeeded and #IslandVibes in no time.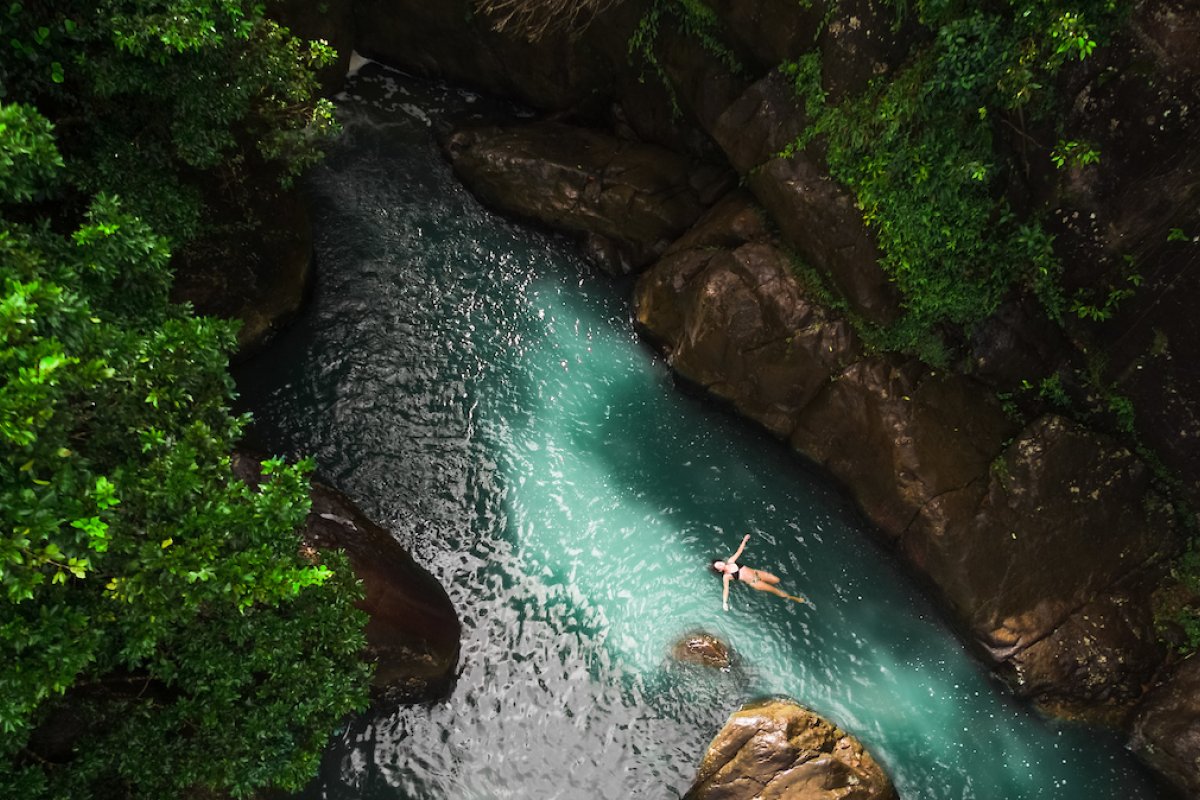 In terms of natural beauty, Puerto Rico is home to a variety of natural habitats – from coastal to mountainous – where you can find mangrove islands, rain forests, coral reefs, salt flats, bays, unique karst zones, and caves. Celebrate the whole spectrum at the Island's 35 nature reserves, which offer every natural habitat you'd expect to find on a Caribbean island (and a few you wouldn't).
The Island's most famous nature reserve is El Yunque, the only rainforest in the U.S. National Forest System. Spanning 28,000 acres and home to more than 240 types of trees, you'll also find 25 waterfalls, unique bird species like the Puerto Rican parrot, and native species like the coquí frog.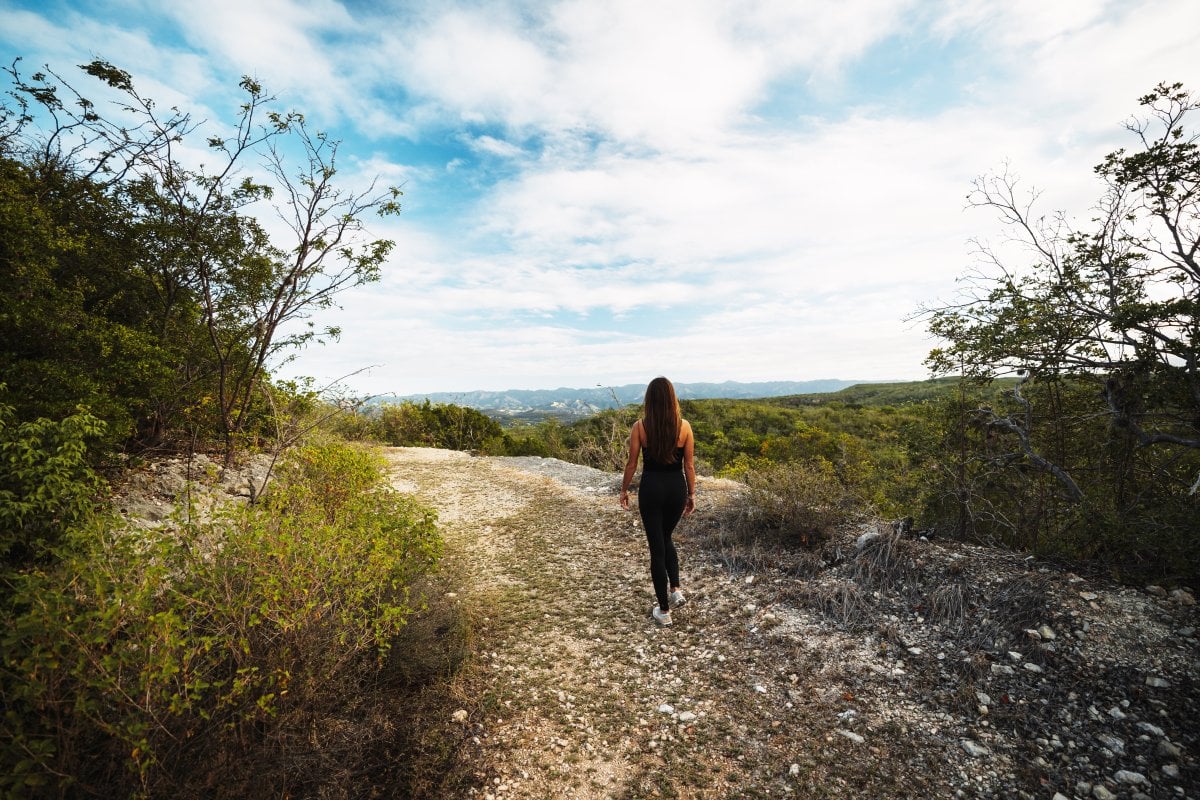 19 State Forests
Puerto Rico's forests are another illustration of the Island's bio-diversity. From dry forest to rainforest, the Island presents a variety of landscapes that offer trails, historic sites, and even ziplines – along with habitat for flora and fauna.
Hike to remote beaches, birdwatch, or ride a bike through Guánica's Dry Forest. Designated as a United Nations International Biosphere, it is one of the most extensive tropical dry forests in the world. Make sure you bring lots of water to stay hydrated as you explore this magnificent dry forest.
The opposite of Guánica's forest, Toro Negro is a cloud forest nestled in the central region of the Island. The park includes sections of nine rivers and two lakes where you can fish, kayak, or boat. You can also walk along its paths, bathe in natural pools, and enjoy its recreational areas, all of which are very popular with campers.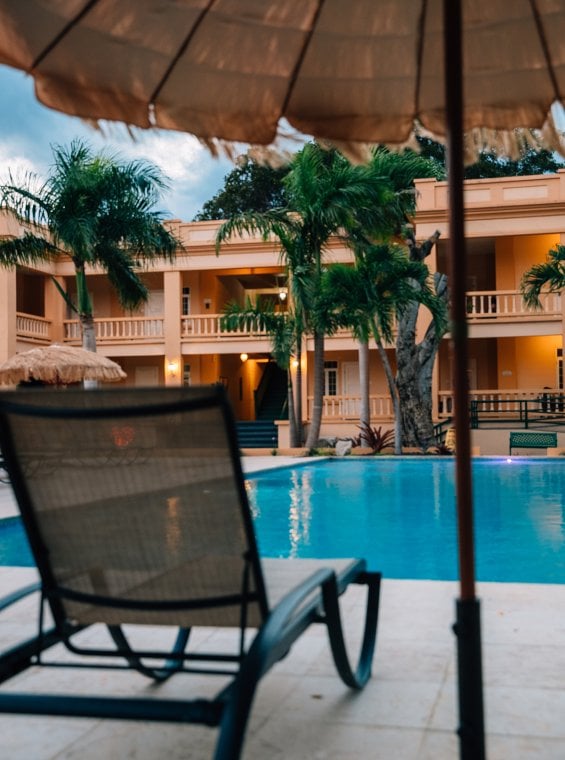 For travelers who want to get beyond a big resort and find a more local experience, one of the Island's paradores is the perfect choice. These smaller, family-owned hotels are known for their hospitality and comfort. Located outside of San Juan and near popular attractions, these properties are a great way to see more of the Island during your visit.
One of the most awarded paradores is Combate Beach Resort in the southern town of Cabo Rojo, which is known for its warmth and top-notch breakfast. Enjoy the charm of a Spanish hacienda at historic Parador Guánica 1929, which was originally constructed during the 1920s. If you make your way to the mountains of Adjuntas, you'll find Villas Sotomayor, the first eco-tourism complex in the central region of Puerto Rico. Relax and let your Instagram stories make your friends jealous.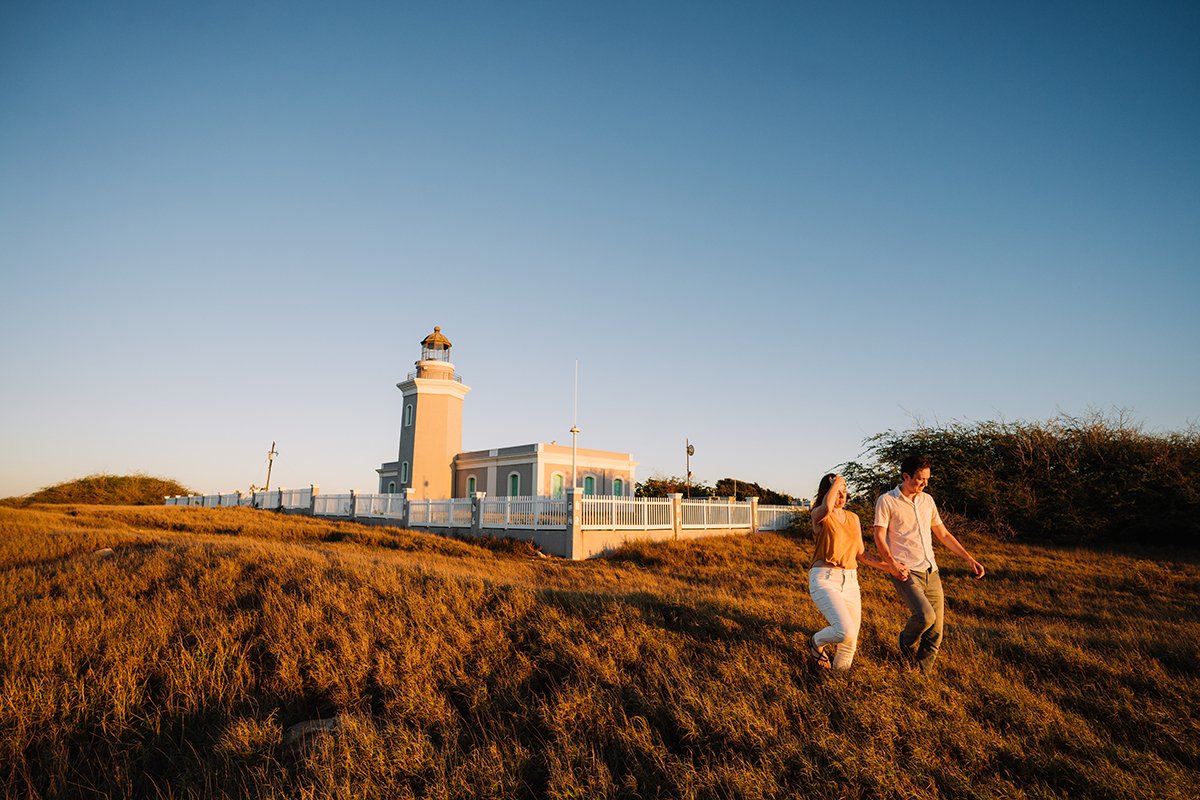 11 Lighthouses
Housing centuries of history, the lighthouses of Puerto Rico tell the tales of maritime adventures, battles, colonization, architectural fashion, and more. Perched along the beautiful coastline, there are 11 towers that are still active, and all were placed in the National Register of Historic Places. The oldest faro – sitting proudly at El Morro – was built in 1846 and the rest were constructed before the end of the 19th century.
While traveling around the Island, you'll find them in unique locations, like Los Morrillos in Cabo Rojo, a lighthouse that sits atop of a hill with a spectacular view of the Caribbean Sea. Or visit the lighthouse at Las Cabezas de San Juan in Fajardo for history and scenery in the eastern region. Another can't-miss lighthouse is Punta Higüera in Rincón, a tranquil place with a picnic area and bar on-site.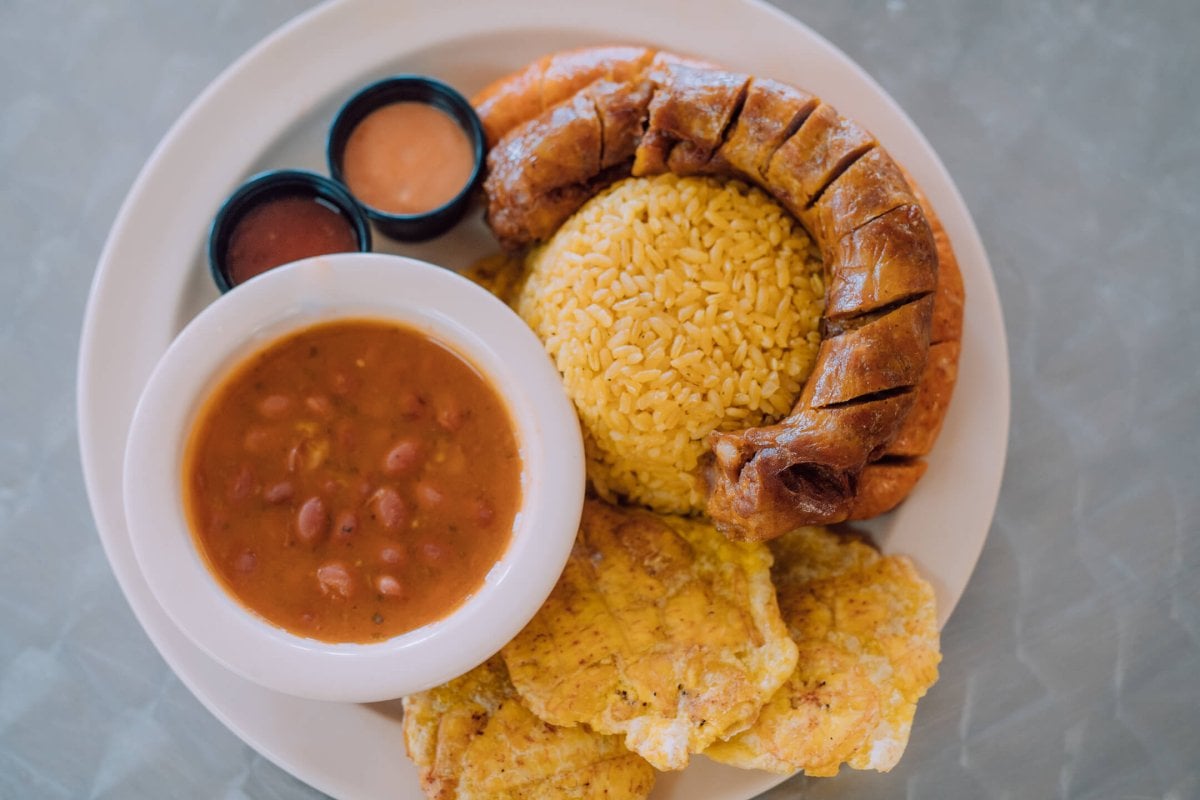 4 Gastronomic Routes
There's no better way to get to know a destination than through its food. Perfect for a wandering gourmand, or any hungry traveler, the Island has four popular culinary road trips you shouldn't miss.
The most famous "food road trip" in Puerto Rico is Guavate, just 40 minutes south of San Juan. Take exit 32 and follow the road to the famous "Pork Highway" in the mountains of Cayey. The stretch of the road is lined with dozens of lechoneras (open-air restaurants that specialize in slow-roasting whole pigs), a Puerto Rican staple. Locals make a daytrip out of visiting Guavate, ordering several pounds of juicy pork with crunchy cuerito (crispy skin) that servers roughly chop with a machete while you wait. Combine it with arroz con gandules or some yuca al mojo for an iconic Boricua lunch.
Along PR-155 and PR-156 in Orocovis you'll find the Ruta de la Longaniza, a group of restaurants specializing in a local type of intensely flavorful, slightly spicy sausage made from pork or chicken (sometimes a mix). The longaniza can be served in a variety of dishes, chopped up on a platter with a side of tostones, cooked into rice, or stuffed into mofongo. You can try out all of its variations in the mountains of Puerto Rico.
The art of chinchorreo is best practiced at Piñones, the old route from Loíza to Carolina (right behind the SJU airport). Following one of the Island's most picturesque ocean drives, you can sample delicious specialties and fritters at dozens of food stands. What more perfect pairing is there than fried food, cold beer, and a beautiful beach?
Last but not least, seafood lovers will want to try the Ruta del Mojo Isleño in Salinas, where a handful of restaurants have taken it upon themselves to perfect a special local sauce —  a finger-licking combination of slow-cooked tomatoes, onions, bell peppers, garlic, and olives, which locals call mojo isleño. Try it spread over fried snapper, conch salad, octopus or mofongo, and enjoy views of the southern coast while you do.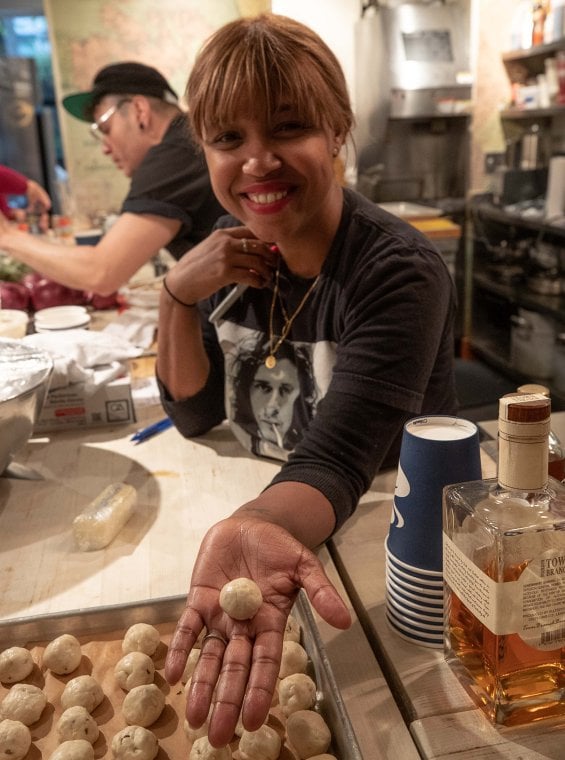 4 James Beard Foundation Nominations and 1 Winner
The Island's culinary scene is thriving and more vibrant than ever, with chefs and restaurants constantly innovating techniques and fusions of flavor that highlight the diverse heritage and culture of the Island as well as its local products.
The creativity and variety of Puerto Rico's cuisine are showcased by masters of their craft and establishments that have highlighted the Island's gastronomy in different ways. Among them are chefs María Mercedes Grubb and José Enrique, as well as restaurants Vianda and Verde Mesa, which have all been nominated for accolades by the James Beard Foundation. Chef Natalia Vallejo made history as the first Puerto Rican woman nominee and the first Puerto Rican chef to claim the esteemed title of Best Chef South in the prestigious James Beard Awards 2023.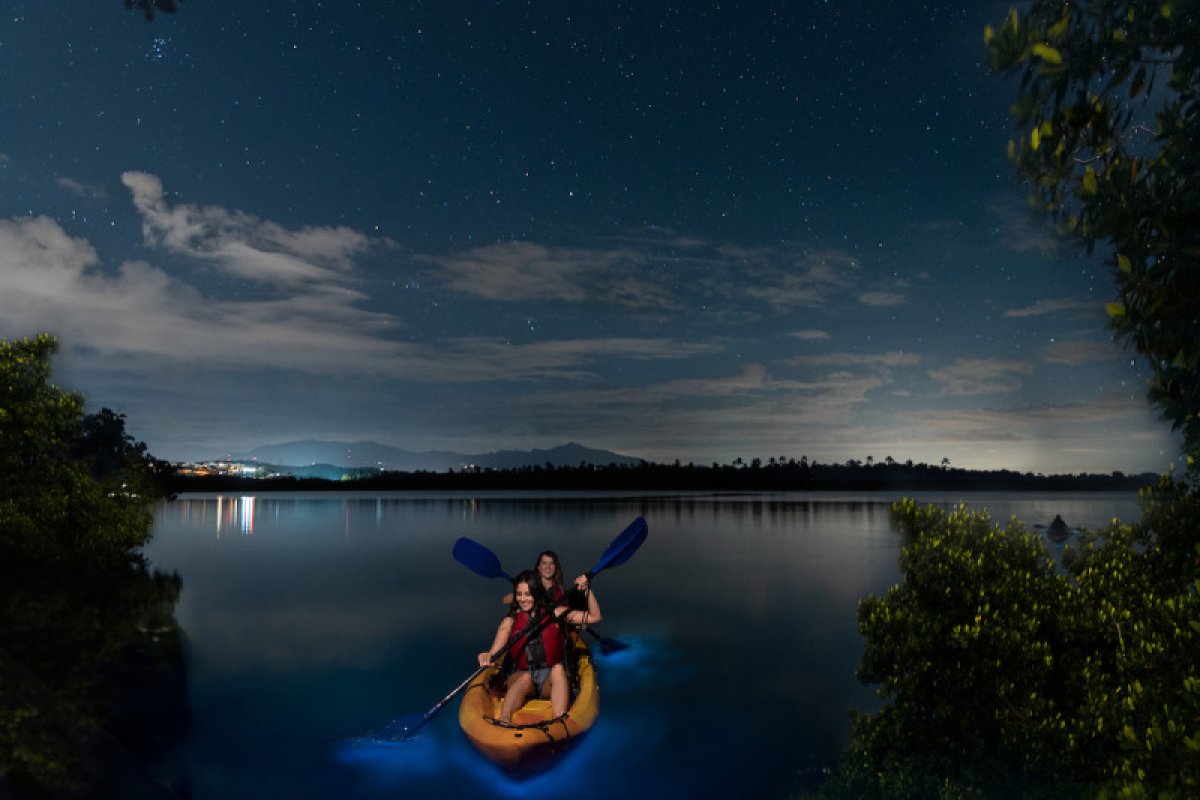 3 Bioluminescent Bays
Have a surreal eco-adventure visiting a bioluminescent bay in Puerto Rico, where a kayak trip on a moon-less night reveals glowing water when you paddle. There are only five of these rare ecosystems in the world, and the Island is home to three of them. The mesmerizing brightness of the bays is due to the amount of microscopic, single-celled organisms called dinoflagellates that light up when the water is agitated. And, while bio bays around the world are seasonal, the ones in Puerto Rico shine all year-round.
Recognized in 2006 by the Guinness World Records, Mosquito Bay in Vieques is the brightest one in the world. Fun fact? Fajardo's bio bay, Laguna Grande, is not technically a bay, but a lagoon. The narrow and long canal that leads to the "glow-in-the-dark" water makes this a unique body of water. Lastly, La Parguera in Lajas has another bio bay, the only one in Puerto Rico that allows motor boats to come in and out of it. You'll find a variety of guided tour offerings to explore them.
3 Luxury Hotels
Set out to be pampered and treated like royalty when you stay at the Island's most opulent accommodations. With extravagant fixtures and top-of-the-line amenities, impressive guest rooms, and award-winning restaurants, these luxury hotels offer unbelievable getaways in awe-inspiring settings. They are all award-winning properties that have been featured in publications such as Forbes Travel Guide, Condé Nast Traveler, and others.
Find extreme relaxation at the Condado Vanderbilt hotel, a historic retreat that is home to the only Hammam Spa in Puerto Rico. Or, experience the first St. Regis location in the Caribbean at The St. Regis Bahía Beach Resort, which is the first and only Audubon's International Gold Signature Sanctuary certified location in the Caribbean. There is also the Dorado Beach, a Ritz Carlton Reserve, an eco-resort that evokes barefoot luxury all-around. The nature reserve on the property, which is a former plantation, offers 1,400 acres of natural beauty to guests.
Recharge your soul, refresh your mind, and be sure to capture every moment in these lavish accommodations.
2 Rum Distilleries
Did you know that Puerto Rico is responsible for over 70% of the rum sold in the US? Yes, it's the Island's chief export, and includes more than 80 types of rum. From silver to golden and amber, spiced and dark, the versatility of the spirits offered on the Island makes it easy to find one that is perfect for you. You can learn about the spirit's history, how it is made, and sample a few types on a tour at one of the Island's distilleries.
In Cataño, Casa Bacardí will wow you with its modern visitor center, where you are welcomed with a cocktail made with the world's number one rum. There, you can choose between three tour options: Historic Tour, Rum Tasting, or Mixology Class. In the gift shop, you can even bottle your own premium rum directly from the barrel.
There is also Hacienda Santa Ana, home to Ron del Barrilito. Its recently opened visitor center offers an insightful history and profiles of Ron del Barrilito. You can sip craft cocktails and enjoy the pleasant views of the hacienda that has been manufacturing this darling spirit since 1880.
2 Internationally Recognized Festivals
Puerto Ricans know how to throw a party – so you'll find festivals on the Island are turned all the way up. Two annual events celebrating much different facets of Island culture have risen to international renown for their vibrancy and significance.
Las Fiestas de la Calle San Sebastián, the most popular annual party in Puerto Rico, takes place during the third weekend of January and it marks the official end of the holiday season. The fiestas take over Old San Juan from Wednesday to Sunday evening with artists and artisans, parades, live music, dances, and circus performances. Parties extend from the day well into the night, especially on the weekend.
The Casals Festival, the biggest classical music festival in the Caribbean, pays homage to the cellist Pablo Casals, who moved to the Island in the 1950s and organized the Puerto Rico Symphony Orchestra. Over the years, this premier event has drawn some of the biggest names in the industry to Puerto Rico and its schedule of performances span several weeks.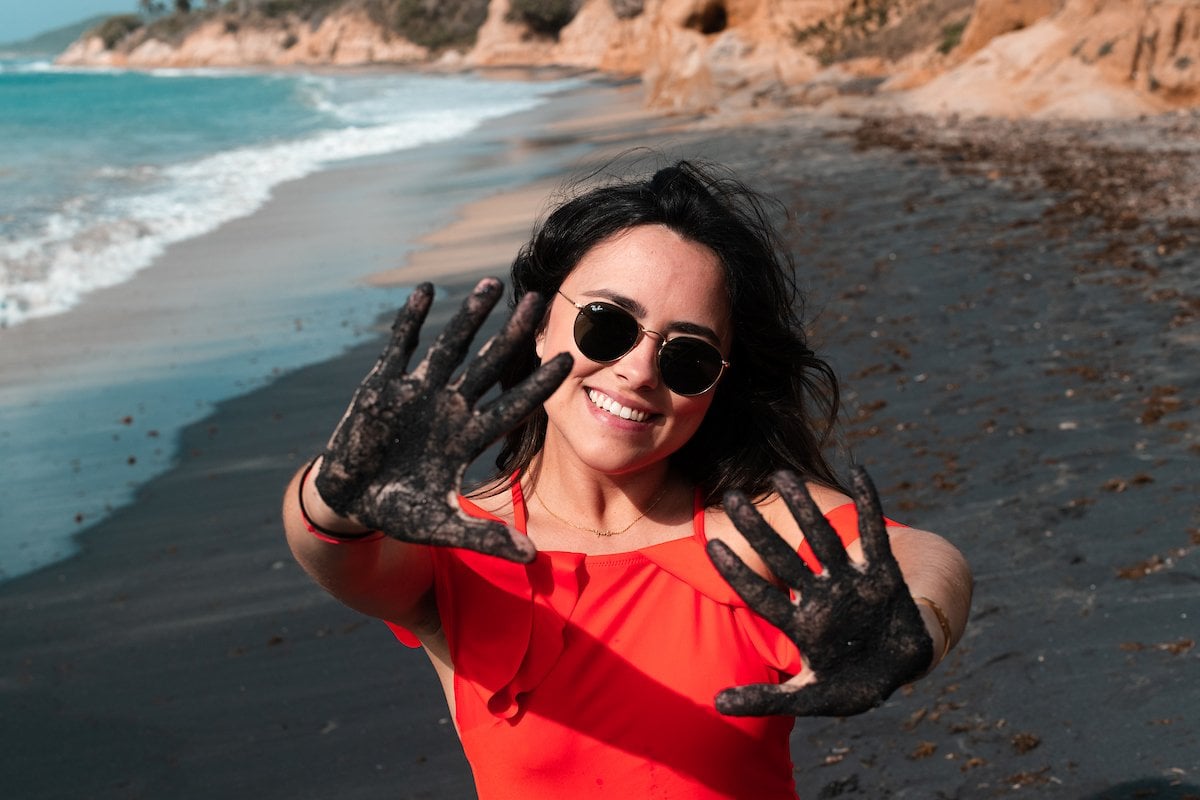 2 Award-Winning Beaches
Clear skies above and white sand beneath your feet — or maybe black sand, depending on your choice — will make for a perfect Instagram post. Puerto Rico is home two of the most pristine, picture-perfect, award-winning beaches in Puerto Rico: Flamenco beach in Culebra and Playa Negra in Vieques.
Flamenco has made the list of the most beautiful beaches in the world a handful of times over the past couple years. Relax and watch the water change different shades of blue throughout the day, from crystal clear to turquoise, and – at times – even emerald green.
For something different, Playa Negra is a black-sand beach recognized as one of the best unknown beaches in the world. The scenery is complemented by golden colored cliffs whose ridges carved by the power of nature alone.
Go swimming, snorkeling, catch up on reading, or take stunning pictures to show off back home.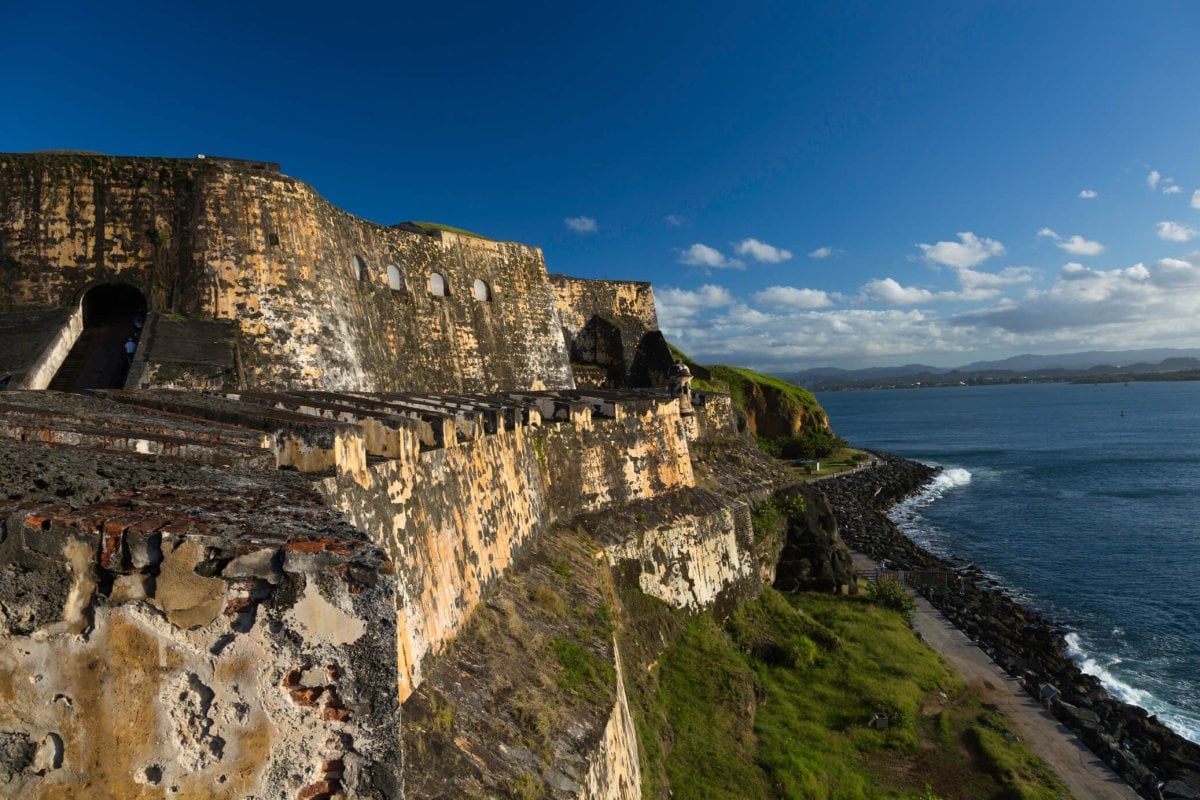 1 Unesco World Heritage Site
Feel like you're traveling back in time when you visit Old San Juan, a Unesco World Heritage Site that is also listed in the National Registry of Historic Places. With charming 16th century fortresses, cobblestone streets, fountains, museums, and more, you'll feel like you've stepped into history. Visit La Fortaleza, a palace that has served as the governor's mansion for centuries, making it the oldest executive mansion in continued use in the New World. There's also El Morro and Castillo San Cristóbal, imposing citadels that are the largest military fortifications built by the Spanish in the Caribbean during the 16th Century. Whether you are a history buff, art lover, or sightseeing enthusiast, Old San Juan offers an array of memorable experiences and places — as well as some unforgettable photo opportunities.