Get off the beaten path on an underground adventure.
The caves of Puerto Rico offer adventurous visitors the opportunity to go hiking, spelunking, rock climbing, rappelling, or rafting in some of the Island's less-visited parts.
Wade through narrow rock openings waist-deep in an underground river with only a headlamp for illumination. Rappel through the mouth of a cavern alongside a giant waterfall. Discover indigenous hieroglyphs after a climb. Or, if you're looking for an easy hike and some stunning pictures, that's readily available, too. The caves of Puerto Rico offer diverse and unique ways to experience the Island that few tourists or even locals know about. 
Here are some of the best caves you can explore while visiting Puerto Rico:
Cañon de Tanamá
Deep in the mountainous region of Puerto Rico is the Tanamá river of Utuado. Over millions of years, its flowing waters have carved a network of caverns, canyons, and tunnels in the limestone cliffs. 
Several ecotourism companies lead caving, cave tubing, rappelling, hiking, and rock-climbing tours in this area, among them Aventuras Tierra Adentro, Tanama River Adventure, Tanamá Tours, Cacique EcoAdventures, and others. All will require participants to be in excellent physical condition, but the level of difficulty and type of activities varies according to the operator and the tour you choose.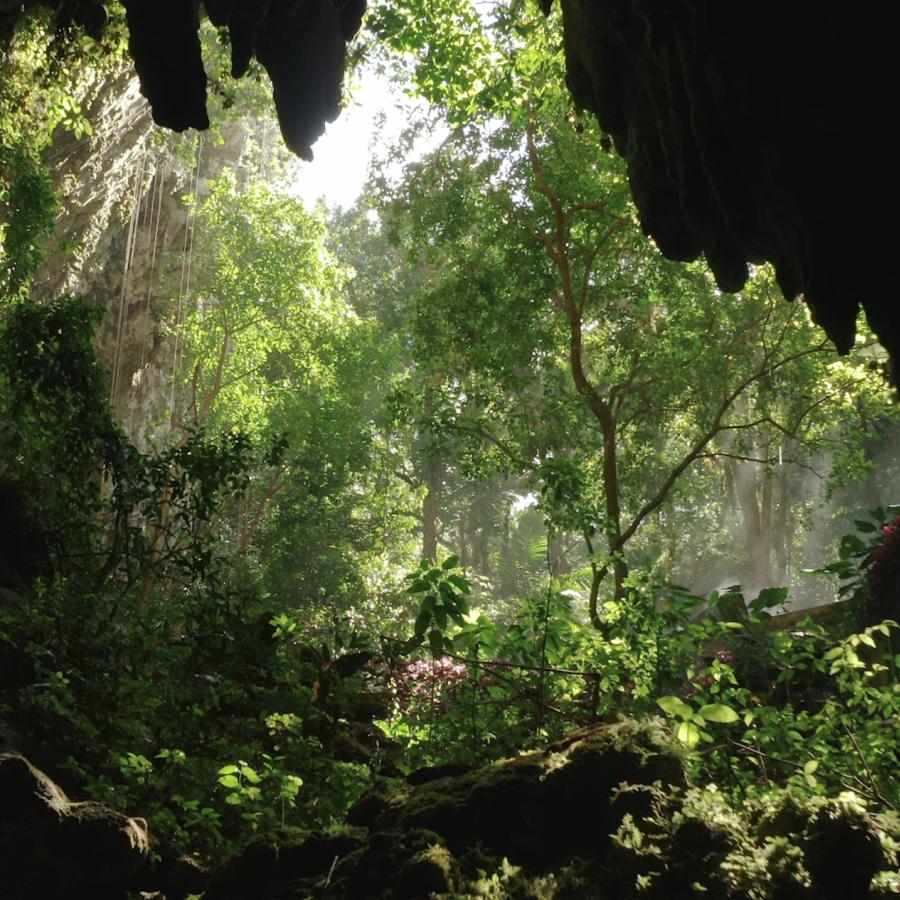 Río Camuy Cave Park
You can find the world's third-largest underground river and one of the more complex cave systems on the planet at the Río Camuy Cave Park. Explore its ecosystems — where there are over 16 bat species, the natural forms of stalagmites, stalactites, and even sinkholes.
You can visit the park Wednesday through Sunday from 8:00 a.m. through 3:00 p.m. AST. Reservations are required. For more information, please contact the Department of Natural Resources by calling (787) 898-3100 / (787) 999-2200 ext. 3474 or emailing [email protected].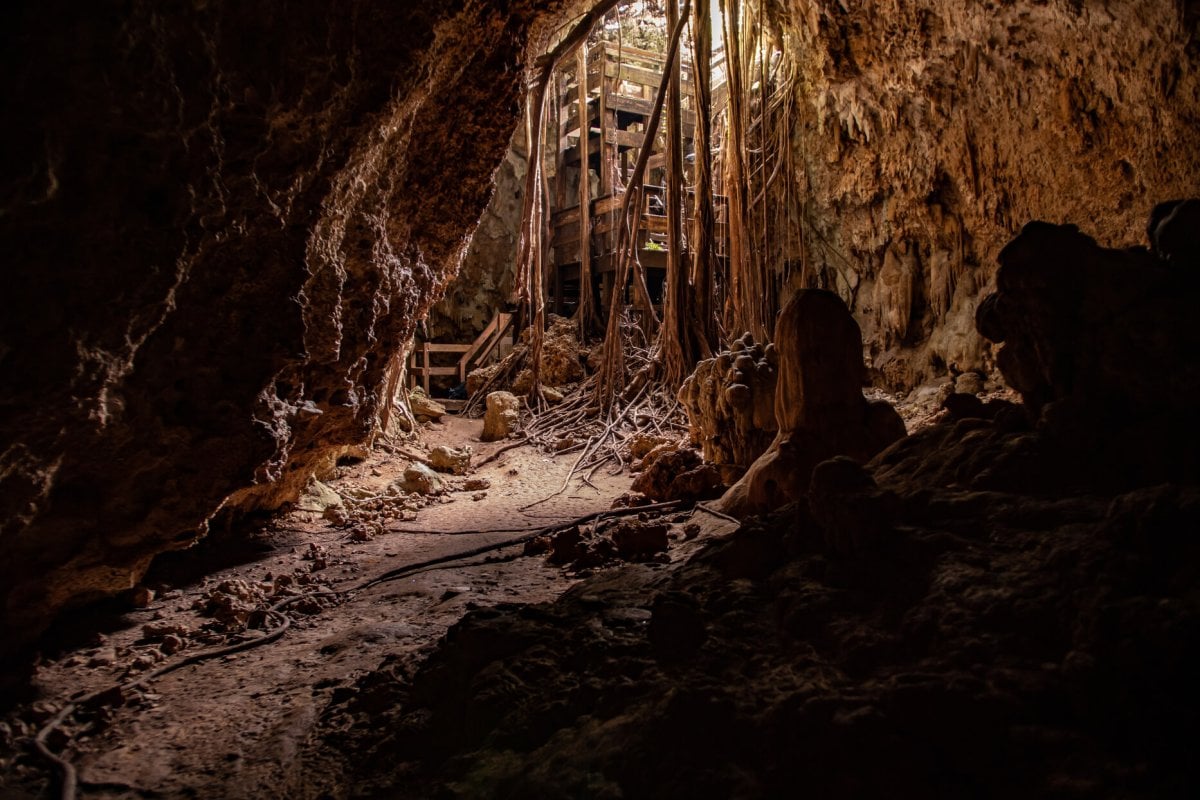 Cueva del Viento
Located inside the Guajataca State Forest in the northwestern town of Isabela, Cueva del Viento (Wind Cavern) is easily accessible via trails originating at the parking area and ranger station at KM 9 on Route 446. Once you reach the cave entrance, steps lead down, but inside there is no illumination or guardrails, so bring sturdy footwear and flashlights if you want to explore the cave. The cave is made of limestone, with beautiful stalactite and stalagmite formations. Be warned the cave is also home to many, many bats.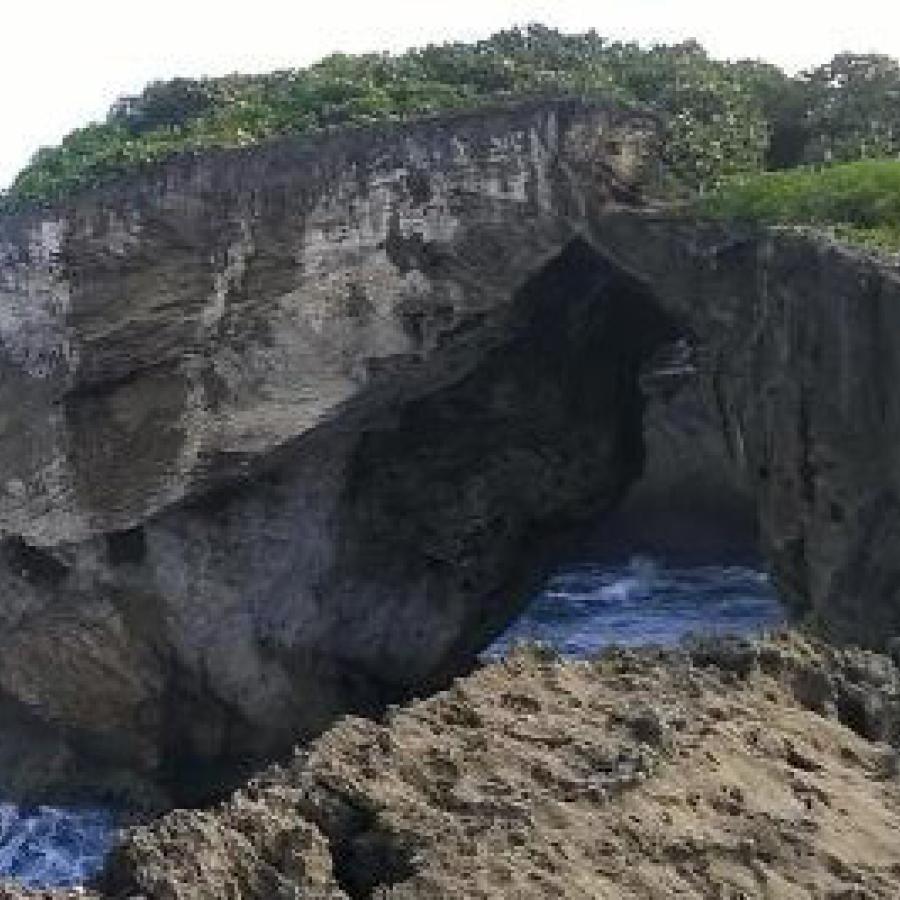 Cueva del Indio
Right on the roaring Atlantic coast is Cueva del Indio, or Indian Cave, named after the indigenous hieroglyphs found carved into the rocks. You will have access to impressive cliffs, views of crashing waves, and a natural bridge formed from rocks. Before Hurricane María, there was a ladder leading down to the cave, which is now gone. 
Experienced climbers can still make the descent down to the cave where there are rock carvings made by the Taínos, the people who lived on the Island before Columbus and the Spaniards arrived.