Plan a soul-refreshing escape to an enchanted rainforest park.
This natural treasure is an excellent destination if you want to be immersed in nature. You can visit for a hike on one of its many trails, bathe in natural pools beneath waterfalls, or relax and enjoy the scenery.
El Yunque is the only tropical rainforest in the U.S. National Forest Service, and its name is a reference to Yuke, what the indigenous Taíno people defined as "white lands." 
With an average rainfall of 120 inches a year, El Yunque has a very diverse ecosystem, hosting hundreds of unique plant and animal species, including the Island's famous coquí frog.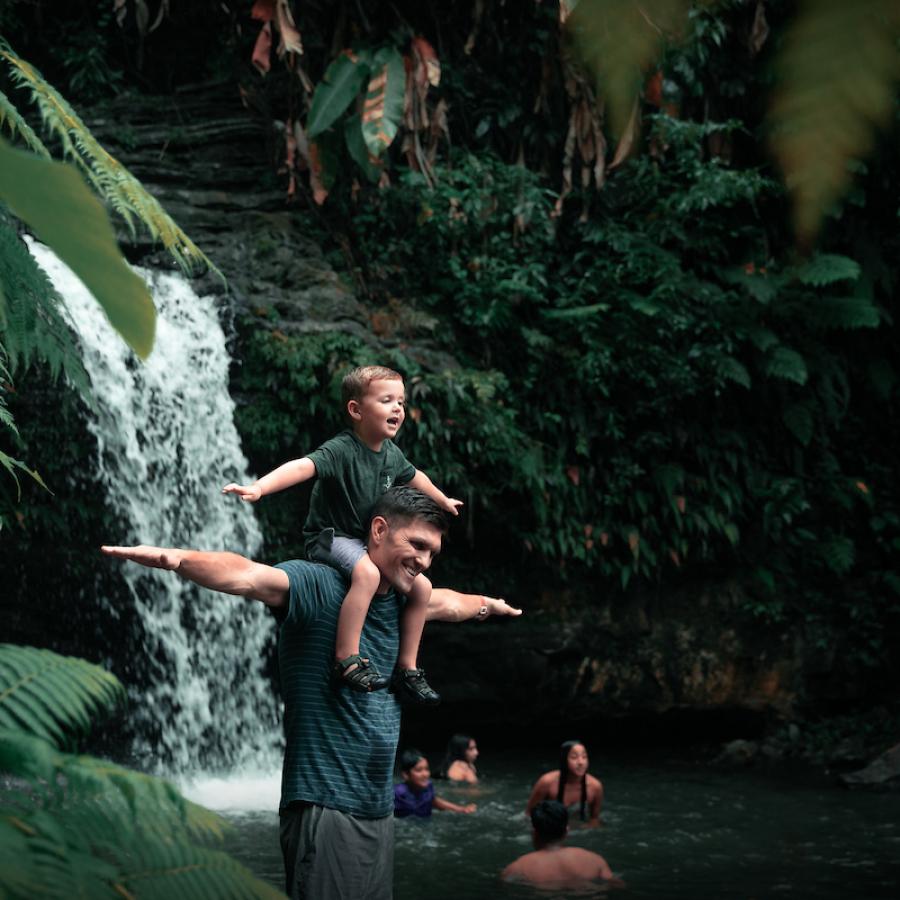 Reserve your spot!
To guarantee visitors and the Forest Service employees' safety and health, you must wear a facemask at all times and reserve your visit in advance through www.recreation.gov/. 
Only one reservation per vehicle is required, and it can be booked up to a month before your visit. Tickets for your car are free, but the booking engine charges a small fee payable by credit or debit card.
A percentage of reservations may be released 24 hours prior to opening to accommodate those spontaneous outdoor enthusiasts. 
Note: Your entry ticket can be used to enter from 8:00 a.m. to 11:00 a.m. and 12:00 p.m. to 3:00 p.m. daily. Recreation areas close at 5:00 p.m.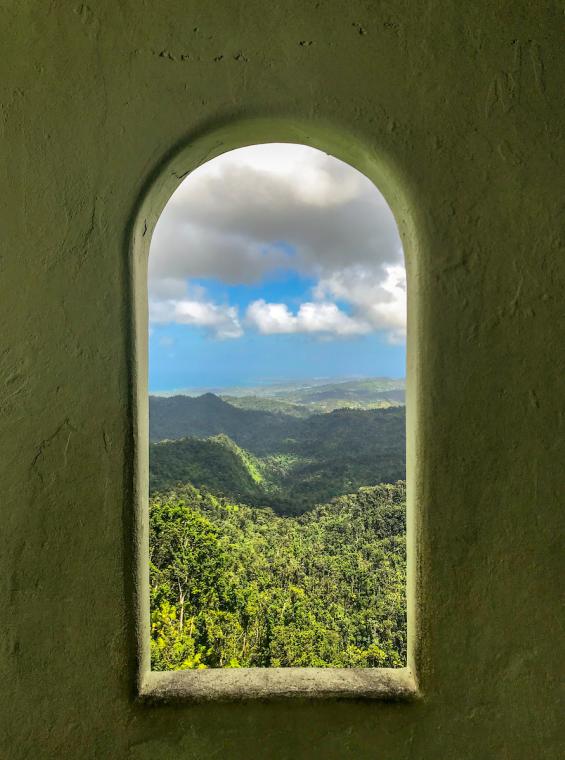 Things to Do
Hikers' Delight
One of the most popular things to do in El Yunque is hiking to one of the natural pools to cool off with a swim. Head over to La Coca trail and hike down to one of several ponds along the route for the perfect way to cool off.
For fun in the form of a rope swing, choose El Angelito trail, where a 4km hike can end with a dive into its lagoon. There are plenty of additional options for trail with varying levels of difficulty throughout the park.
Explore El Yunque's Hiking Trails
Unique Plants and Wildlife
During your visit, learn about the 240 plant species endemic to Puerto Rico. Enjoy the park's pure air and some of the best birdwatching on the Island. Hopefully, you'll catch a view of woodpeckers, green mangos, and the Puerto Rican parrot.
Virtual Trip around Puerto Rico's Natural Wonders
Beautiful Scenery
Want more "wow" during your visit? Drive over to the Yokahú Observation Tower. With an elevation of 1,575 ft, the expansive view is worth the trip. The blue beauty of the ocean in the distance and the vast lush green mountains will have you reaching for your camera. These are some photos that will make your friends on social media jealous.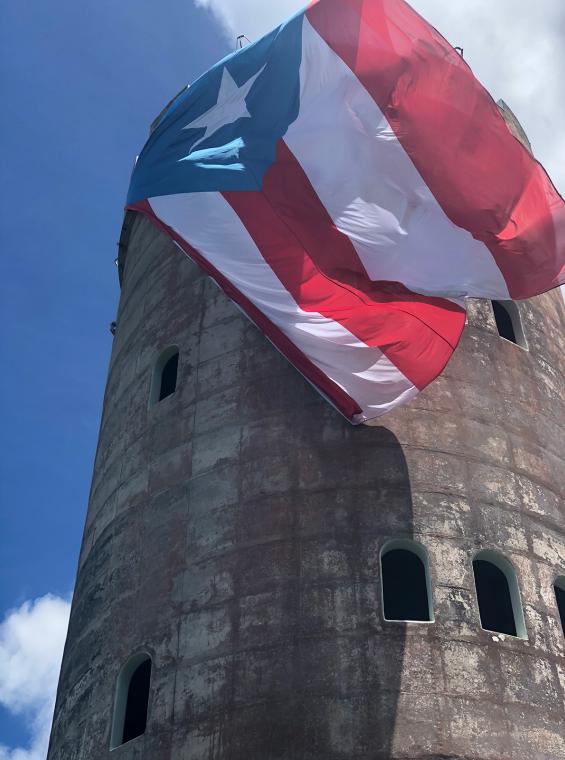 The Location
Grab your hiking boots and an extra set of clothes (more on that later), and head to the Río Grande area, east of San Juan, via PR-66 to PR-3 and then following PR-191. Traveling to El Yunque from San Juan will take you approximately 45 minutes. If you're driving, GPS the address to the following destination: El Portal Visitor Center, PR-191 Río Grande, PR 00745, for an exact route.
Transportation
Tour guides depart from most major hotels in San Juan. It is recommended to reserve a tour with your hotel or tour provider in advance to confirm availability. Alternatively, many visitors decide to rent cars for a day and visit on their own, which is also relatively easy. The drive is less than an hour from San Juan to El Yunque.
Operating Hours
The forest is available every day (except for Christmas) from 7:30 a.m. to 5:00 p.m. El Portal Visitors' Center is open from 9:00 a.m. to 5:00 p.m. While the forest has no entrance fee, admission to some of the optional attractions will cost $8 for adults, with children under 15 years entering for free.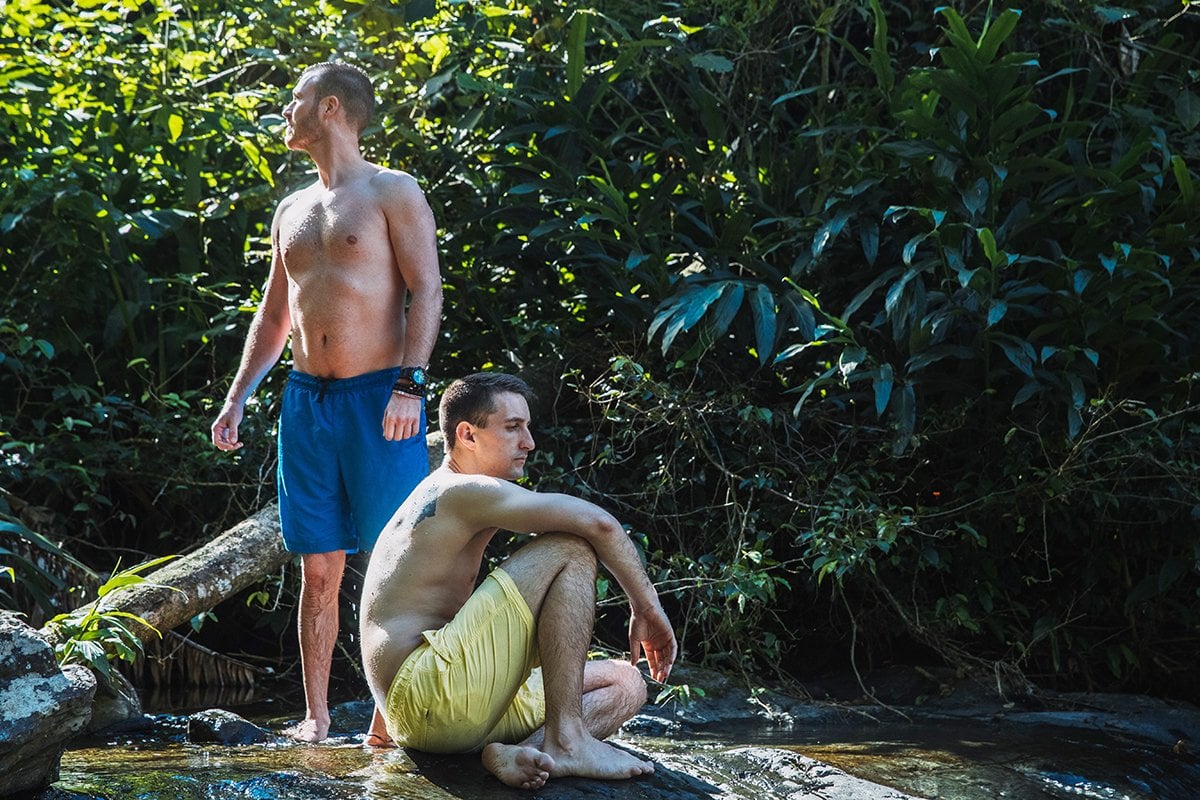 LGBTQ-Friendly Travel
The trip is usually under an hour by car from San Juan, allowing you to enjoy this national treasure as a day trip and get you back in time for a lovely dinner in the capital. The forest will transport you to another world. There are currently about a dozen hiking trails ranging from novice to expert, which you and your partner can explore together. If you're outdoorsy, hiking one of the trails here is an idyllic eco-date.
Should you want to spend the night, you can stay right inside the park at a place called Casa Cubuy. It's decidedly rustic, but the location is incredible, with spectacularly beautiful views of cascading waterfalls, birds, cliffs, and more.
The more adventurous queer spirits may want to spend the night camping in the park. Remember, this isn't glamping; it's a real, rustic camping experience. If roughing it is your thing, you'll need to secure a permit at least two weeks in advance of your trip. You must bring all necessary supplies and equipment, and make sure everything gets hauled back out with you. Being able to share stories of the night sounds and activities will be a memory you hold forever.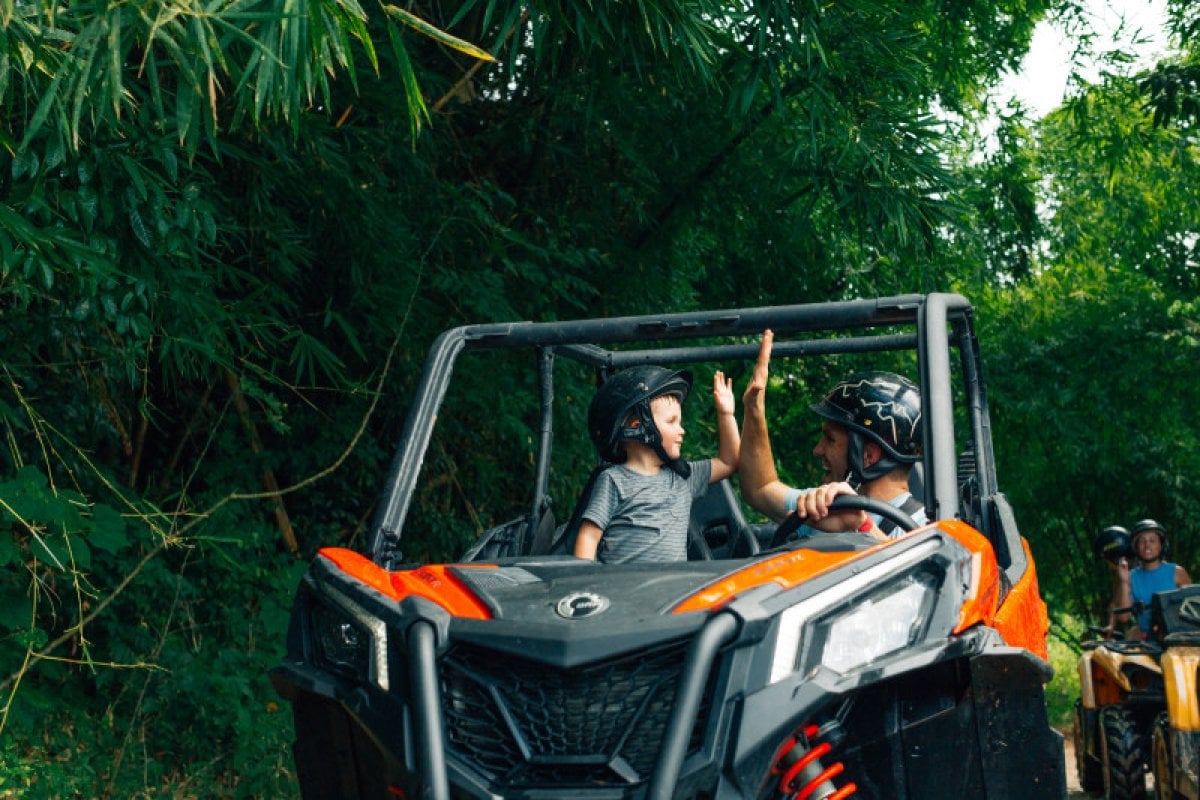 Dining Nearby
Don Pepe Restaurant
Located on PR-3, this lovely restaurant serves all types of delicious Puerto Rican dishes. If you are hungry, visit this spot next to the road that leads to the forest entrance.
Luquillo Kiosks
The kioscos de Luquillo are a collection of small, seaside, family-operated eateries in the neighboring town of Luquillo that provide a variety of Puerto Rican dishes perfect for replenishing your energy after a day full of swimming and hiking in El Yunque.
Search Other Restaurants in our Directory
Nearby Attractions
Ziplining
What a better way to complement your day trip to El Yunque than ziplining through beautiful green canopies. Make sure to check out Yunke Ziplining for availability and pricing.
Horseback Riding
How about some horseback or ATV  riding in the foothills of El Yunque? Hacienda Carabalí offers horseback and adrenaline-fueled tours through the area for the entire family.
Additional Tips
Daily rain showers are expected in El Yunque (it's a rainforest), so bring your ponchos or umbrellas and an extra set of dry clothes. The rain is often brief but intense. Hiking boots are also a must for some of the wetter trails. Most importantly, if your visit isn't part of a guided tour, make sure to plan ahead because once you're in the forest, cell, and data service for most providers is spotty at best. 
View Places Mentioned on a Map
Discover Puerto Rico's E-Newsletter
Paradise for Your Inbox
Get travel inspiration, news, tips and more delivered monthly.