All you need to know before visiting the LGBTQ+ capital of the Caribbean.
Puerto Rico always greets its guests with ¡bienvenidos! This unrivaled Caribbean getaway has a vibrant culture, year-round warm weather, spectacular scenery, and dozens of one-of-a-kind experiences. Since Puerto Rico is an unincorporated territory of the United States, American citizens don't need a passport to visit. And Puerto Ricans – who culturally are a fusion of Spaniards, Africans, and Taínos – are welcoming, friendly, and strive to make everyone's visit memorable. They don't just invite you to the party; they want you to dance.
The Island embraces diversity and enjoys many of the same rights as the mainland. That's why this archipelago is the top gay-friendly destination in the Caribbean, boasting a lively LGBTQ+ scene with plenty of activities and attractions throughout the Island. Also, Puerto Rico celebrates two annual pride parades.
Come celebrate inclusivity, equality, and – above all else, love!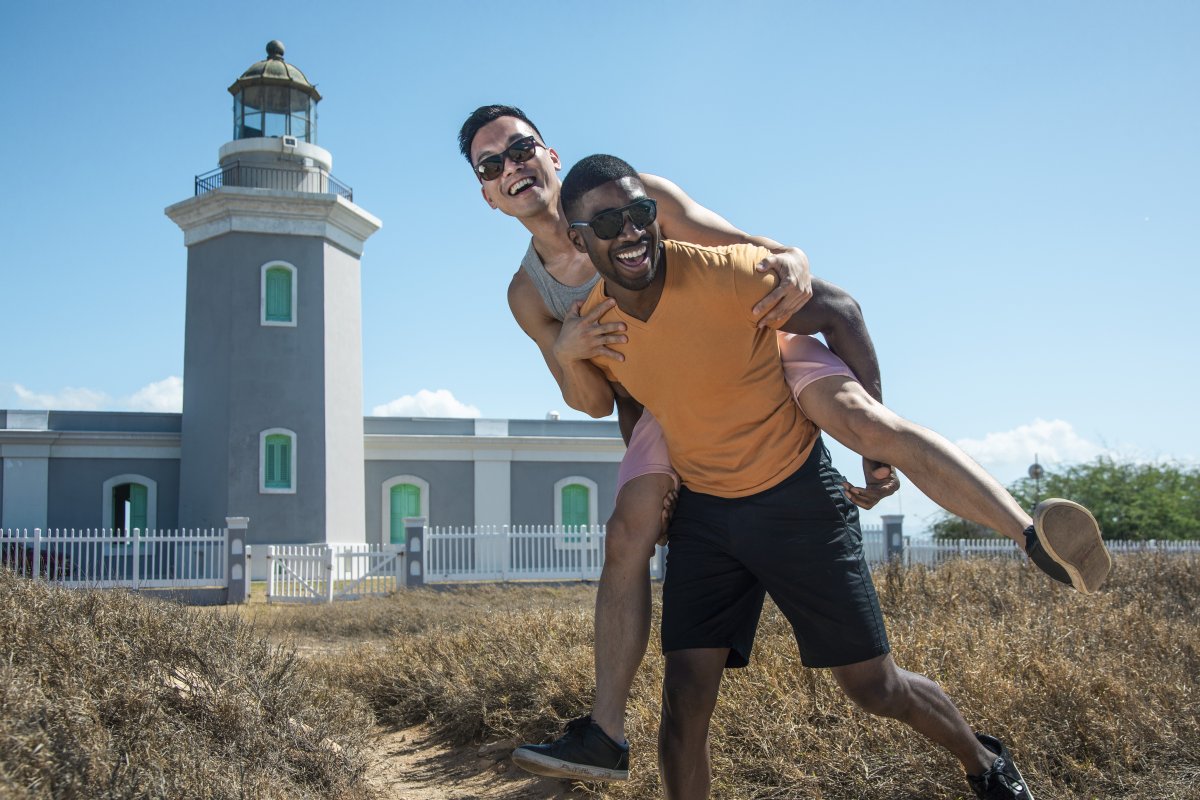 W

hy and When to Visit Puerto Rico
They don't call Puerto Rico the Island of Enchantment for nothing! It's easy to fall in love with the smallest of the Greater Antilles where you can go from lying on the beach to ziplining over mountains; from sipping an espresso at a coffee hacienda to swimming in a natural pool in the rainforest; from exploring a 500-year-old fortress to strolling through quaint museums and galleries.
The weather stays between 70 to 80 degrees Fahrenheit all year and with nearly 300 miles of coastline, you can have a sun-kissed vacation any time. The Island's high season is between November and February (which is roughly how long the holiday season lasts on the Island), so if you're planning your stay during those dates be sure to book your hotel early!
Interesting Cities to Visit in Puerto Rico
San Juan is the capital of Puerto Rico and the center of history and culture. As a city where the old meets the new, San Juan is the most popular launching point for most Puerto Rico vacations. Shop along the upscale luxury neighborhood Condado (where Pride Puerto Rico is held in June), explore cultural attractions, colorful murals, and chic restaurants and bars in Santurce, or take in impressive fortresses and castles designated UNESCO World Heritage Sites in Old San Juan. Dive into history by day and tap into the city's vibrant nightlife after dark. San Juan's neighborhoods are packed with gay-friendly bars and clubs. Some of the most popular locations are El Cojo, A Pedir de Boca, La Esquina de Polo, The Bear Tavern, Tía María Liquor Store, Zal Si Puedes Minibar, and La Sombrilla Rosa. Whether you're a food-centric traveler, history buff, art lover, sightseeing enthusiast, music seeker, beach bum, or a little bit of all of that – San Juan has an adventure waiting just for you.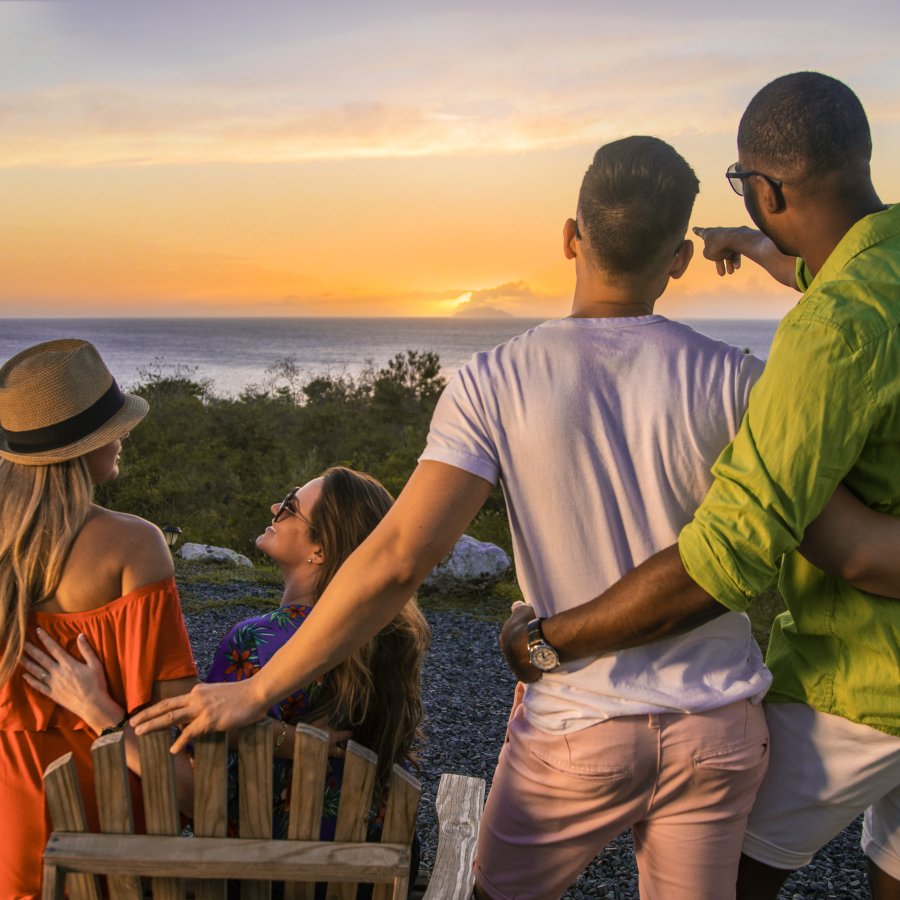 Located on the Island's southwest coast, Cabo Rojo is a popular town with stunning and dramatic landscapes and protected beaches! This laid-back yet charming municipality is home to Boquerón, one of the most popular beachside neighborhoods that feature kiosks, themed restaurants, local shops, and a relaxed atmosphere. The town celebrates two pride festivals a year, one in summer and another one in winter when the weather is still warm! Energetic parties, powerful marches, and a lot of pride flood the Poblado in Cabo Rojo.
A Queen's Guide to Puerto Rico
Culture
Bomba Class
Learn how to express your most authentic self through the steps of Puerto Rican bomba with the fabulous Boricua drag queen, Alyssa Hunter.
Gastronomy
Cooking Class
Catch Alyssa preparing a mouthwatering Puerto Rican dish at El Pretexto in Cayey, Puerto Rico.
Rincón is a place to kick back and relax. The western-most town of Puerto Rico is known as the "town of beautiful sunsets" and is a famous surfer haven. The most popular beaches are Sandy, María's, Tres Palmas, and Domes. There are beautiful landmarks like the Punta Higüero Lighthouse, where you can enjoy panoramic views of the Atlantic Ocean (be on the lookout for whales during the winter and spring months!). Around El Faro, as locals call it, there are kiosks to buy a refreshing tropical drink and a charming recreational park. If you want to grab a bite and enjoy some live music, head to local favorite Tamboo Beside the Pointe, a restaurant, bar, and lodging that guarantees a fantastic time. Another place to visit while in Rincón is Mangia Mi, an Italian restaurant owned by Kara Keefe and her wife, Rebecca. They also own an Irish pub called Finn and Ollie's Pickle Barrel.
It doesn't get more relaxing than the island municipalities of Vieques and Culebra and they're just a ferry ride away. Head to these "sleepy islands" to unwind and connect with nature in postcard-perfect scenery. Visit world-renowned beaches like Flamenco in Culebra and Playa Negra in Vieques, both LGBTQ+ friendly locations that provide history, charm, and an escape from the modern world.
Interesting Attractions in Puerto Rico
In Puerto Rico, there's an adventure waiting around every corner. If you're a first-time visitor, these are five must-see places.
Old San Juan

 
Stroll the blue cobblestone streets of Old San Juan, a 500-year old Spanish Colonial city where the charm of the Old-World merges with the commodities of modern life. You'll be awestruck by the imposing citadels and fortresses, the pastel-colored houses, lovely museums and galleries, small and trendy local shops, and delicious restaurants and bars. Festivities and cultural events take hold of the so-called Walled City almost every weekend, including annual festivals like the Fiestas de la Calle San Sebastián and the Circo Fest, as well as concerts featuring local bands, and performance art pieces and traditional dance and music in the squares. Whether you're looking for sightseeing, dancing, eating, drinking, or shopping, everyone can enjoy a great day and night in Old San Juan.
Take a day to visit El Yunque, the only tropical rainforest in the United States National Forest System. Refresh your soul and body as you get in touch with nature while hiking the well-maintained trails, bathing in natural pools or beneath waterfalls, ziplining through the mountains, or simply basking in the scenery. The forest spans 28,000 acres of land and is home to over 240 types of trees, 25 waterfalls, rivers, endemic birds, and other native species like the coquí tree frog.
There are only five bioluminescent bays in the world and Puerto Rico is home to three of them. In these rare ecosystems, single-celled organisms called dinoflagellates live in quantities so significant that when the water is disturbed it produces a unique glow-in-the-dark effect. Mosquito Bay in Vieques holds the Guinness World Record as the brightest bio bay in the world but if fitting it into your itinerary is challenging there's also Laguna Grande in Fajardo and La Parguera in Lajas. Splash away while you kayak through one of these surreal neon green-blue lagoons for some eco-friendly fun.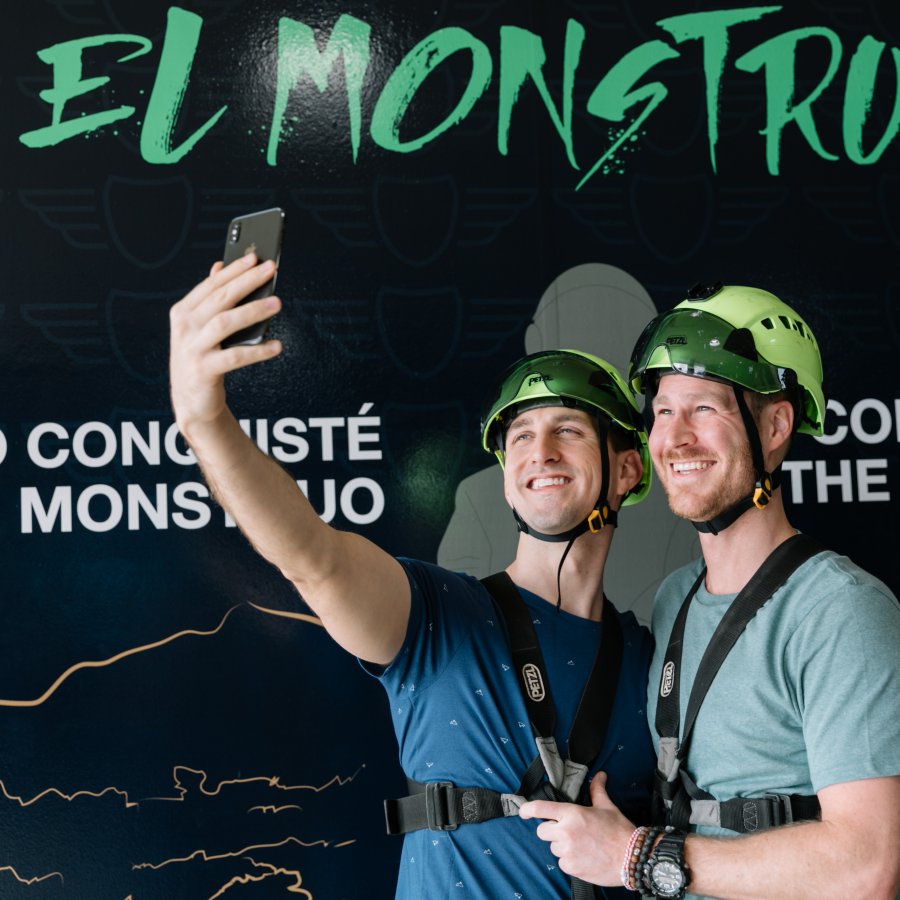 Do you dare tap into your adventurous side? Nestled in the mountains of Orocovis is the adrenaline rush-inducing Toro Verde Eco-Adventure Park. Toro Verde is home to "The Monster," a 2.5-kilometer-long zipline that is the second-longest in the world. Soar over some of the Island's most mesmerizing views, walk along suspension bridges and platforms, glide across long and short zip lines, and spend your day immersed in the mountains. If all the excitement of the day makes you hungry, visit nearby restaurant Roka Dura for a taste of local longaniza sausage, specialty meat cuts, and other Puerto Rican dishes. 
Plan a day trip to Puerto Rico's best-kept secret: Flamenco beach. Frequently recognized as one of the best beaches in the world, Flamenco is a crescent-moon shaped sandy beach with vivid turquoise waters. The beach is framed by rolling green hills and despite the rustic and natural backdrop you'll find changing stations, bathroom facilities, food stands, and bars right on the beach. Flamenco is perfect for snorkeling, paddle boarding, swimming, or doing some beach-bumming under the sun!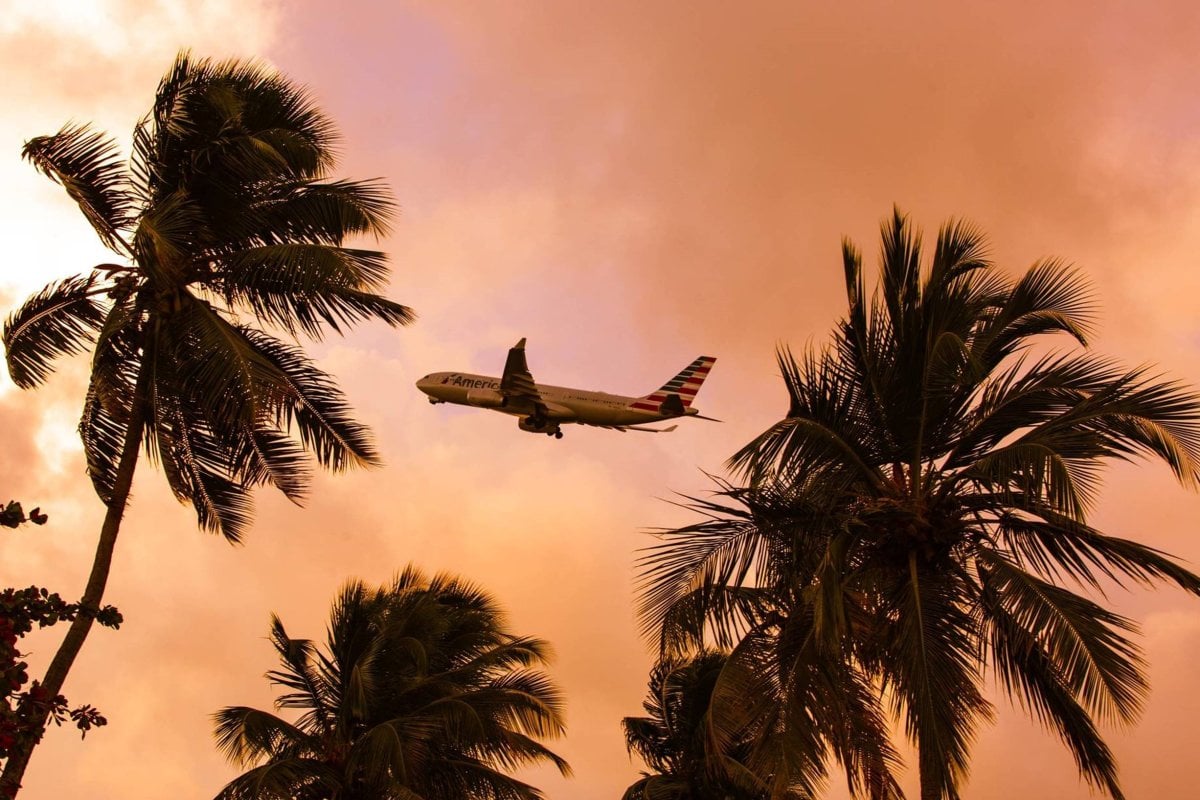 Getting to Puerto Rico is a matter of choosing the most convenient or preferred mode of travel. Every day, hundreds of direct flights land and depart from Luis Muñoz Marín International Airport (SJU) near San Juan, while more than 10 cruise ships dock in the capital city every week.
Selecting a method of getting around depends on where you're staying and for how long. The Island has over 14 car rental companies that can accommodate your specific needs. Renting a car is convenient if you plan on exploring towns outside of San Juan. If driving is not for you, taxis and rideshares are available if you're staying around the metropolitan area. 
Experience Puerto Rican Food
Puerto Rico is foodie heaven! The Island's culinary revolution combines traditional dishes and local ingredients with international techniques and flavors. Chefs around the Island – including several James Beard Foundation Award nominees – love to reinvent and elevate those abuelita recipes while maintaining the spirit of the local cuisine.
When you visit Puerto Rico, be sure to try staple dishes such as mofongo, a smashed plantain-based dish served with your choice of meat; arroz con gandules, the traditional rice with pigeon peas; tostones, double deep-fried plantain wheels, usually served with mayo ketchup and garlic; and lechón, slowly roasted pork with juicy meat and crispy skin. Other Puerto Rican classics are street food fritters alcapurrias and pastelillos, usually stuffed with ground beef, codfish, chicken, octopus, or other types of seafood, and bacalaítos, an open face fritter made with batter and codfish. 
Also, did you know Puerto Rico is the birthplace of the piña colada? Enjoy a world-renowned classic then explore some of the innovative takes on tropical cocktails. Whether you want to dance the night away at La Factoría, one the top bars in the world, sample local craft beers at Ocean Lab Microbrewery, pound Medalla and Ron del Barrilito at a local dive bar, or sip daiquiris at your hotel poolside, you'll find something special to enjoy every night of your stay. 
LGBTQ+ Rights in Puerto Rico

 
As a commonwealth of the U.S., Puerto Rico has adopted most of the laws that protect and grant rights to members of the LGBTQ+ community. Since July 2015, same-sex couples can apply for marriage licenses and celebrate weddings on the Island. Same-sex couples also have the right to adopt, following the Supreme Court's ruling ordering the Puerto Rico Department of the Family to consider the "best interests of the child without prejudice."
Among other laws and protections, civil rights laws forbid discrimination based on sexual orientation in employment, public transportation and facilities, business transactions, and housing in Puerto Rico.
LGBTQ+ Travel Tips for Puerto Rico

 
San Juan has the biggest LGBTQ+ community on the Island, although inclusivity and equality are traits that shine in every town. With various gay bars, queer activities, and lots of pride, the capital is the largest gay city in Puerto Rico. Other towns that have a smaller, yet prominent LGBTQ+ scene are Cabo Rojo, Rincón, Culebra, and Vieques.
The most popular LGBTQ+ events in Puerto Rico are Puerto Rico Pride in Condado and Orgullo Boquerón (Boquerón Pride), typically celebrated the second weekend of June (and sometimes again in the winter), featuring drag shows and rainbow-colored floats, both parades end by the beach. Some say that Boquerón's celebration is bigger and wilder than the one in San Juan, as it becomes the epicenter of fun, joy, and colorful parties for a whole weekend.
Another festival you should plan your visit around is Claridad, a multi-day celebration in late February where music, arts, and street food collide. If you visit during November, be sure to catch the Puerto Rico Queer Film Festival, a week-long festival that features both local and international shorts and full-length films covering LGBTQ+ themes.
There are also monthly LGBTQ+ driven celebrations in San Juan. For example, Mercado Cuir, an open-space outdoor market hosted at El Hangar in Santurce, happens once a month, typically on Sundays. Likewise, drag queens and kings, gender-fluid performers, and more take the stage at popular college bar Vidy's in Río Piedras for a Dragas night, an event full of pageants and dance-heavy performances.  And there are more many shows and events like Adi Love and Friends, Riviera Realness, among others.
For a night out in San Juan, there are plenty of options for you to choose from. Toxic Night Club is a smaller gay club, while SX holds go-go dancing in the basement. El Cojo and La Esquina de Polo are on the same corner for a more divey vibe, offering a more laid-back hangout. Finish your night partying at La Placita de Santurce, San Juan's party hub, on the weekends.
While most of the "official" popular gay bars and dives are in San Juan, you can find LGBTQ+ friendly places throughout the Island.
While Puerto Rico's accommodations embrace all types of guests, there are a few that are owned by gay couples and dubbed as gay lodgings, including Casa de Amistad in Vieques and Coquí del Mar in San Juan.