Get ready to fall in love with one of Puerto Rico's most popular cays.
Cayo Icacos – often referred to as Icacos island – is the largest and most picturesque of the cays (little islands) that make up La Cordillera Nature Reserve off the northeast tip of Puerto Rico. This popular weekend destination has a relaxing, unspoiled beach to lounge on and is surrounded by unbelievably clear blue waters hosting a diverse and abundant underwater life, making it an ideal snorkeling site.
Icacos is literally a deserted island and no camping is allowed, so daytrips to the cay start early in the day. Most vessels anchor a few yards from Icacos' main beach, framed by palm trees and sea grape bushes on one side and fringed with rocks dipping into the ocean on the other. Turquoise waves crash lightly against the white sand sprinkled with bits of seashells. It's a postcard-perfect location.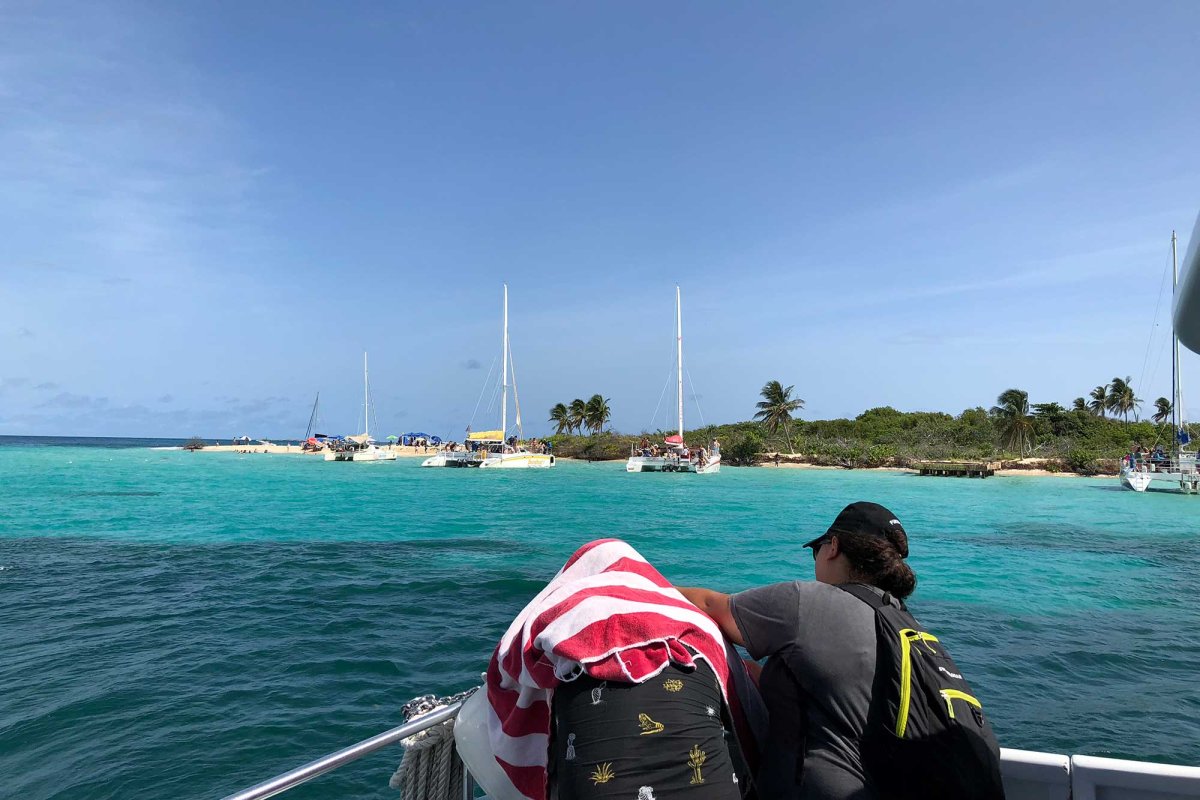 Getting to Icacos
You can only reach Icacos by boat. Just a 45-minute drive from San Juan to the Fajardo marina, reaching Icacos is a short, lovely sail off the coast. Get dropped off and picked up by a water taxi or join a catamaran charter trip.
If you opt for a water taxi keep in mind that there are no facilities on the island, so be sure to bring enough food and water, garbage bags, and even a beach umbrella to shelter you from the sun.
While a water taxi might be cheaper, booking a catamaran trip saves you the hassle of planning and overpacking. Snorkeling gear, refreshments, and food are all provided so just remember to bring your towel, sunscreen, and a (waterproof) camera. 
Companies like East Island Excursions, Traveler, Salty Dog, Spread Eagle II, Castillo Tours, among others, depart from the Fajardo marina around 9:00 a.m. and return after 3:00 p.m. Most hotels offer transportation to either marina Puerto del Rey or Villa Marina, so plan accordingly.
Check your worries at the dock!
As you sail to your destination, which takes around 20 to 30 minutes, sit back and enjoy the ocean breeze and the view of Fajardo's coastline slowly getting smaller and smaller. If you're traveling to Icacos on a chartered boat, crew members may offer some soft drinks and fruit on the way.
Once at Icacos, wait for the crew's instructions to get off the boat. Tip: the most fun way to disembark is via the waterslide! Once anchored, you can go for a leisurely swim, put on your snorkeling gear and explore the reefs, or walk on stretches of white-sand beach that surround this pristine island.
Snorkeling Destinations Around Puerto Rico
Are you getting hungry? No problem! Swim back to the boat and help yourself to the lunch buffet the crew has already laid out. Build your sandwich with pan de agua, sliced meats, cheese, and veggies. Sandwiches are usually accompanied by a side of coleslaw, pasta salad, chicken or bean salad, cookies, and chips. Wash down your lunch with a sweet piña colada, rum punch, soda, or juice.
After lunch – depending on the weather conditions – the captain will sail to an offshore reef where you can best explore colorful corals, large schools of fish, stingrays, and more. If you don't feel like getting wet again, take this time to enjoy the view and work on that suntan before setting sail back to mainland Fajardo.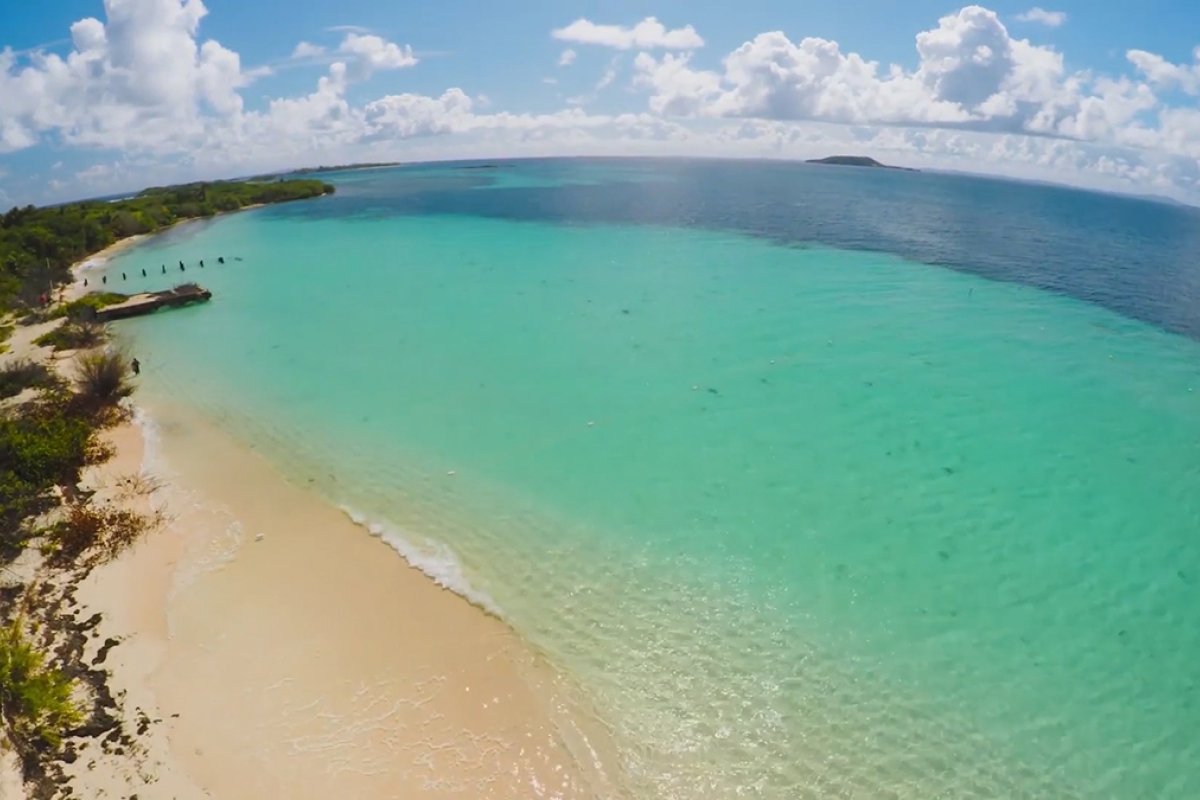 Be Mindful
Whether you're traveling by catamaran or water taxi, pay attention to the crew's instructions regarding the rip currents. Icacos does not have on-duty lifeguards, so it's recommended to swim with a buddy and use floating belts available on the boat.
This is a natural reserve and one of Puerto Rico's natural treasures, so remember to keep the area clean and bring back everything you brought with you on the boat.
View Places Mentioned on a Map